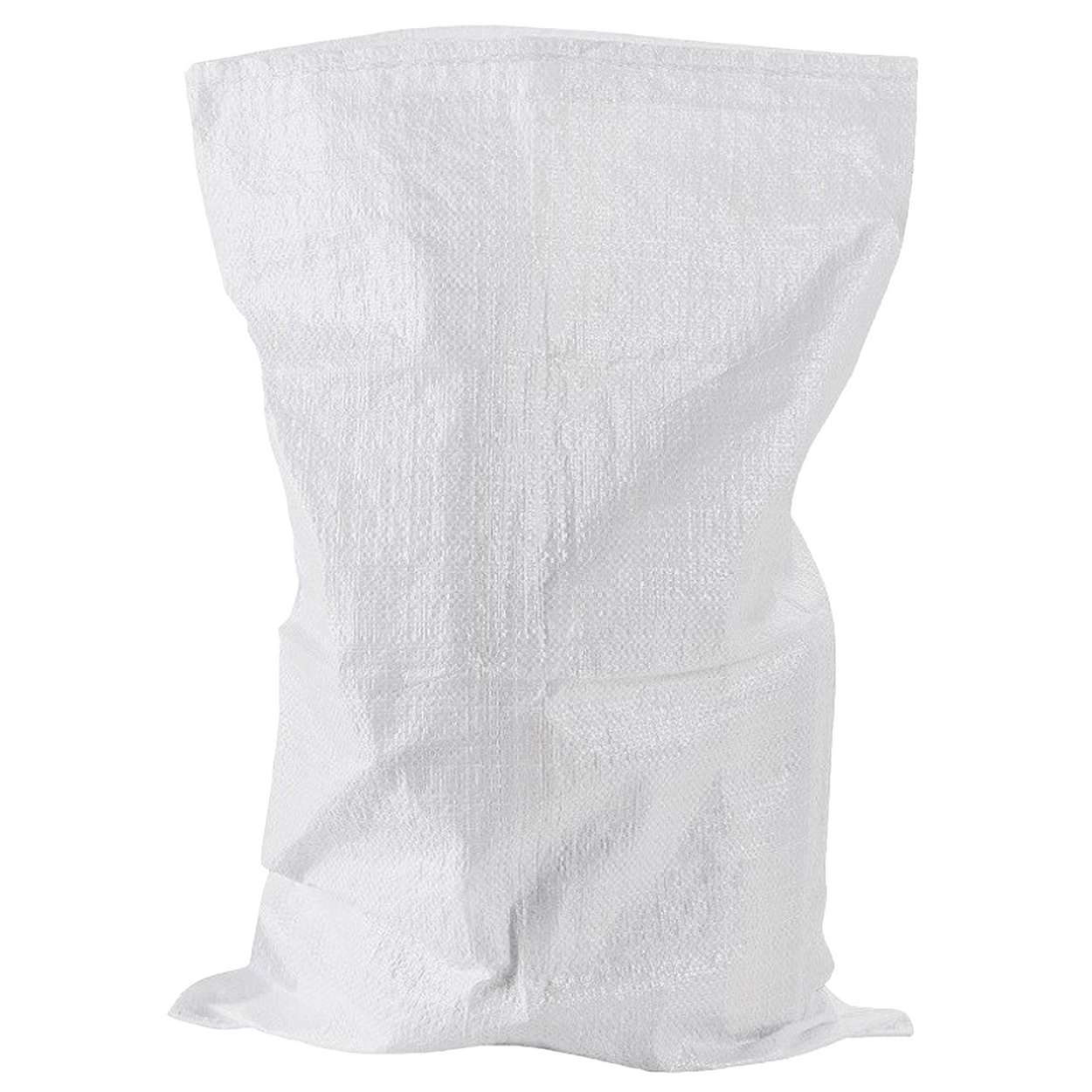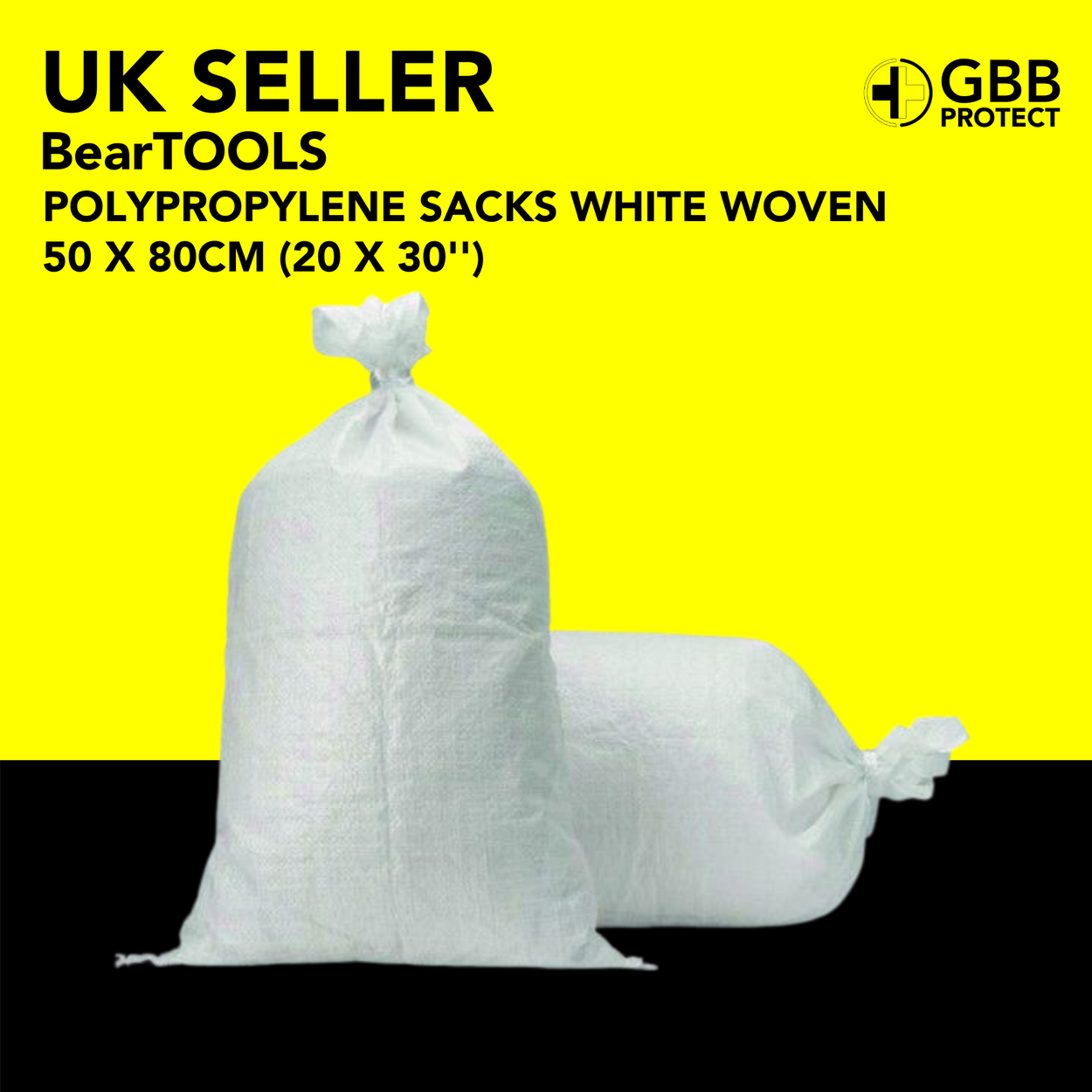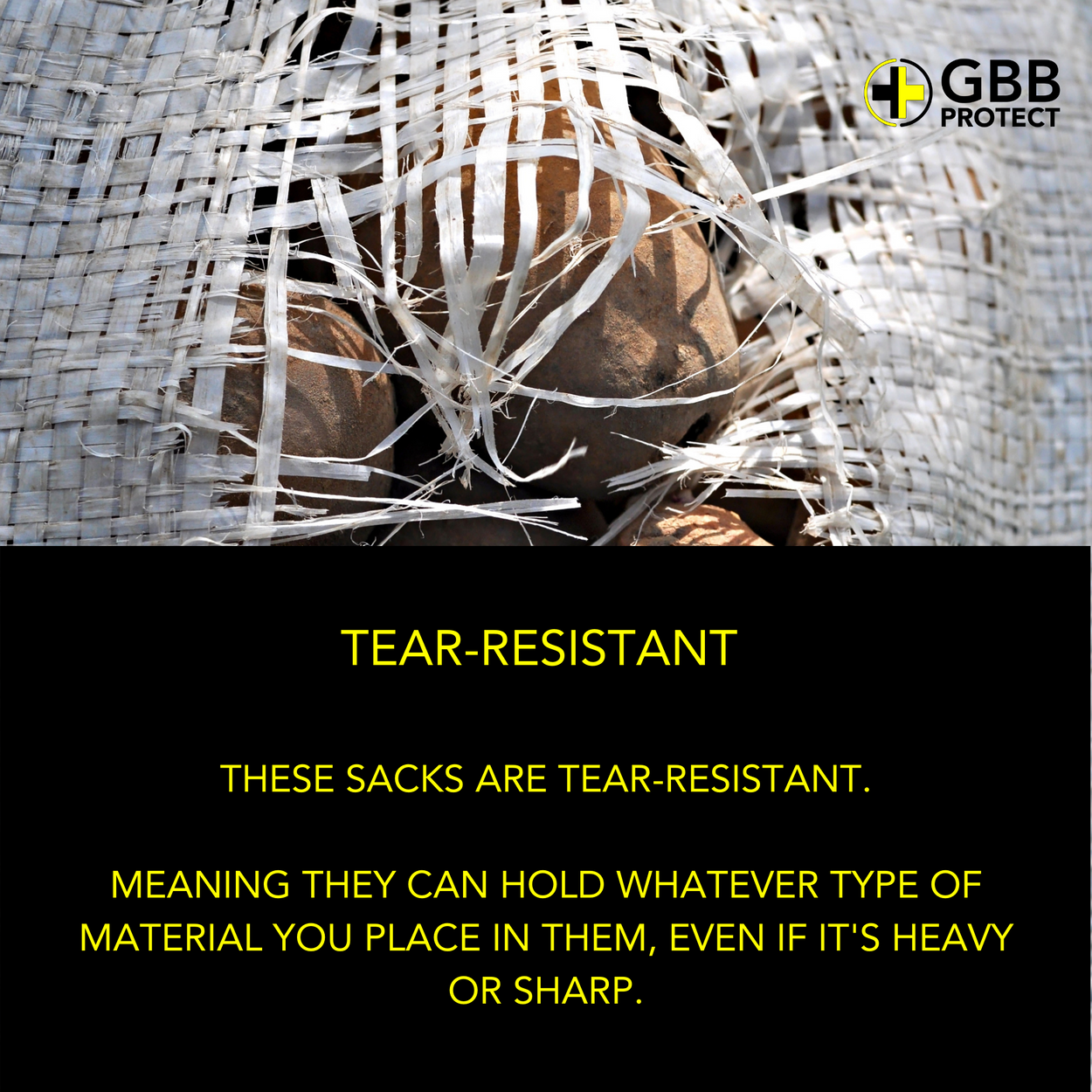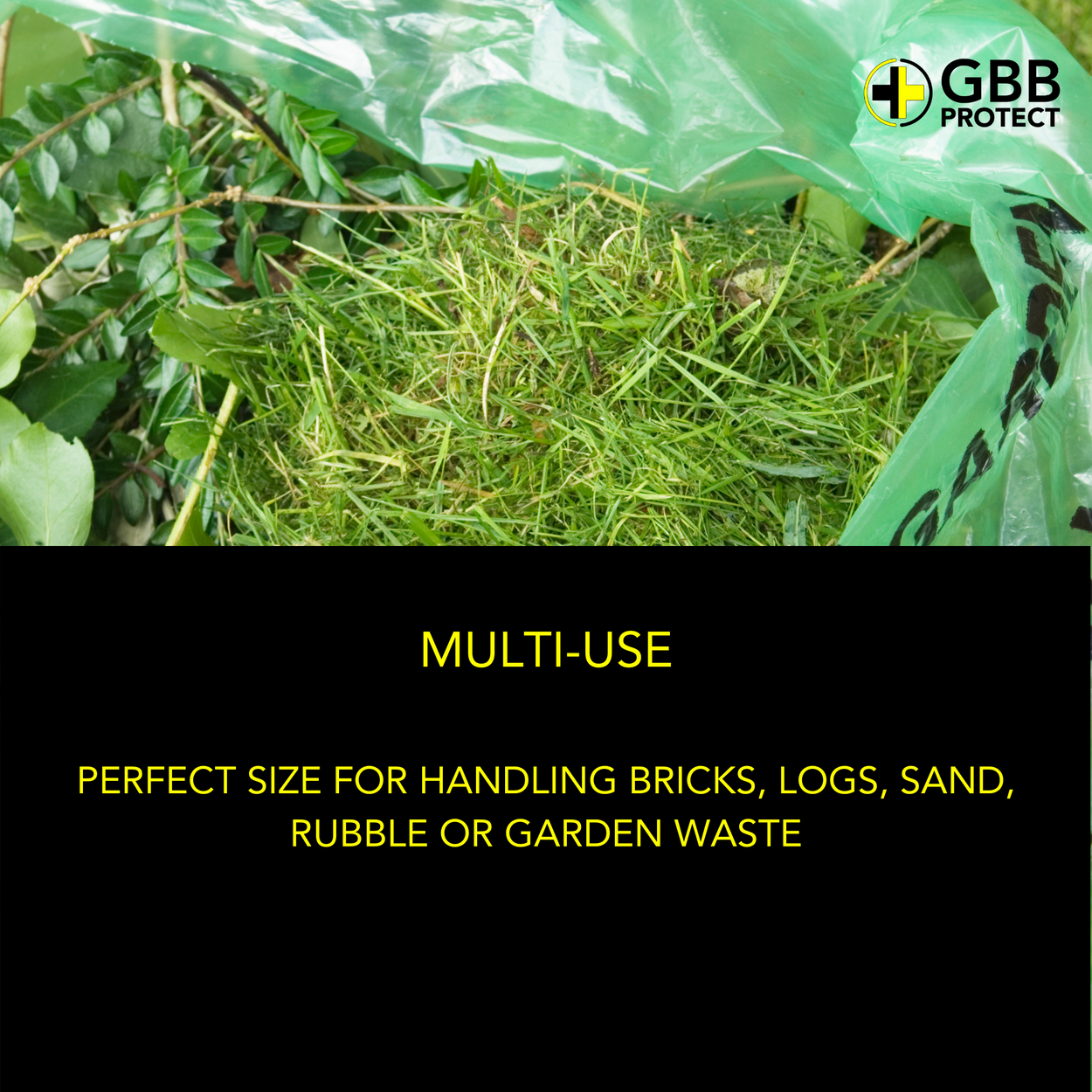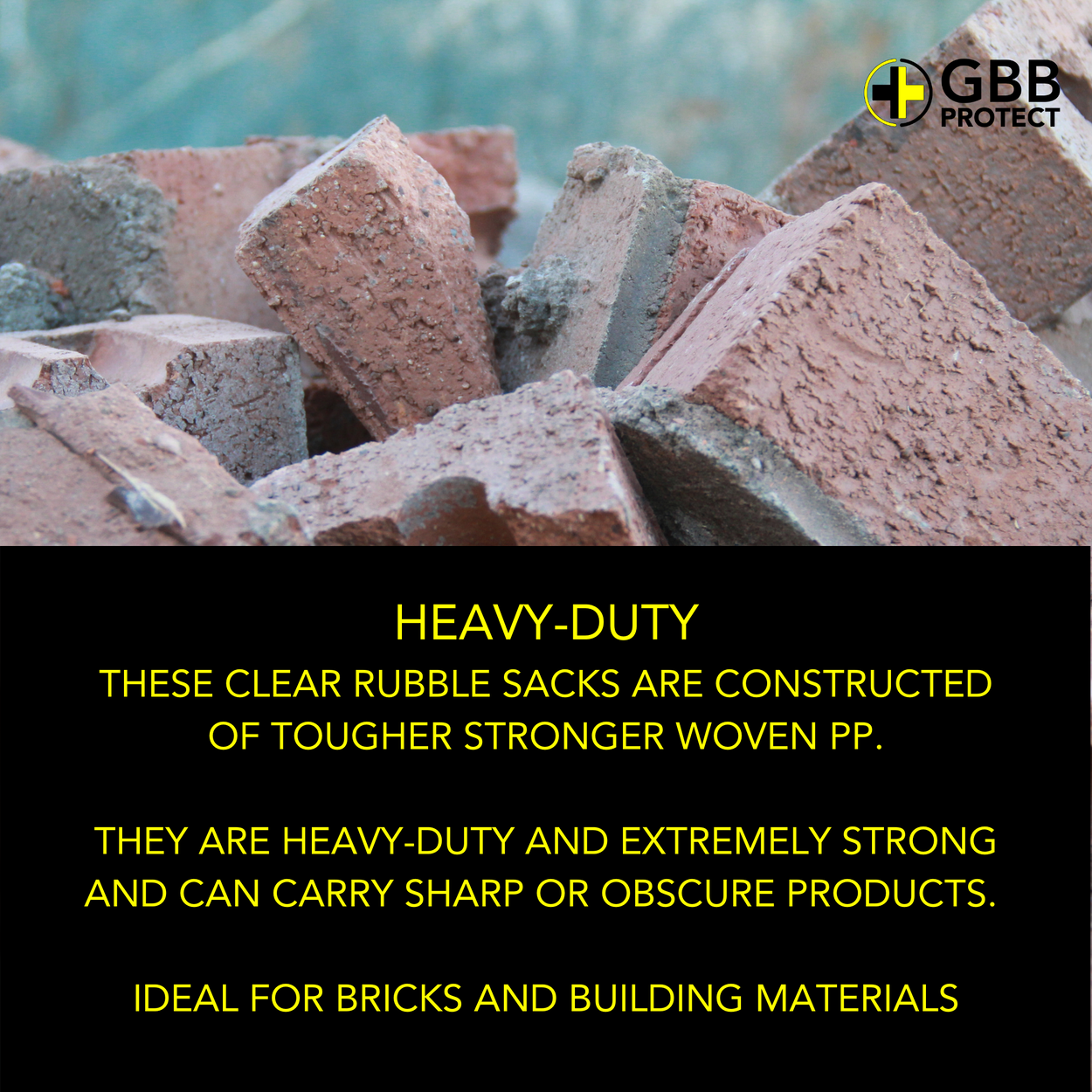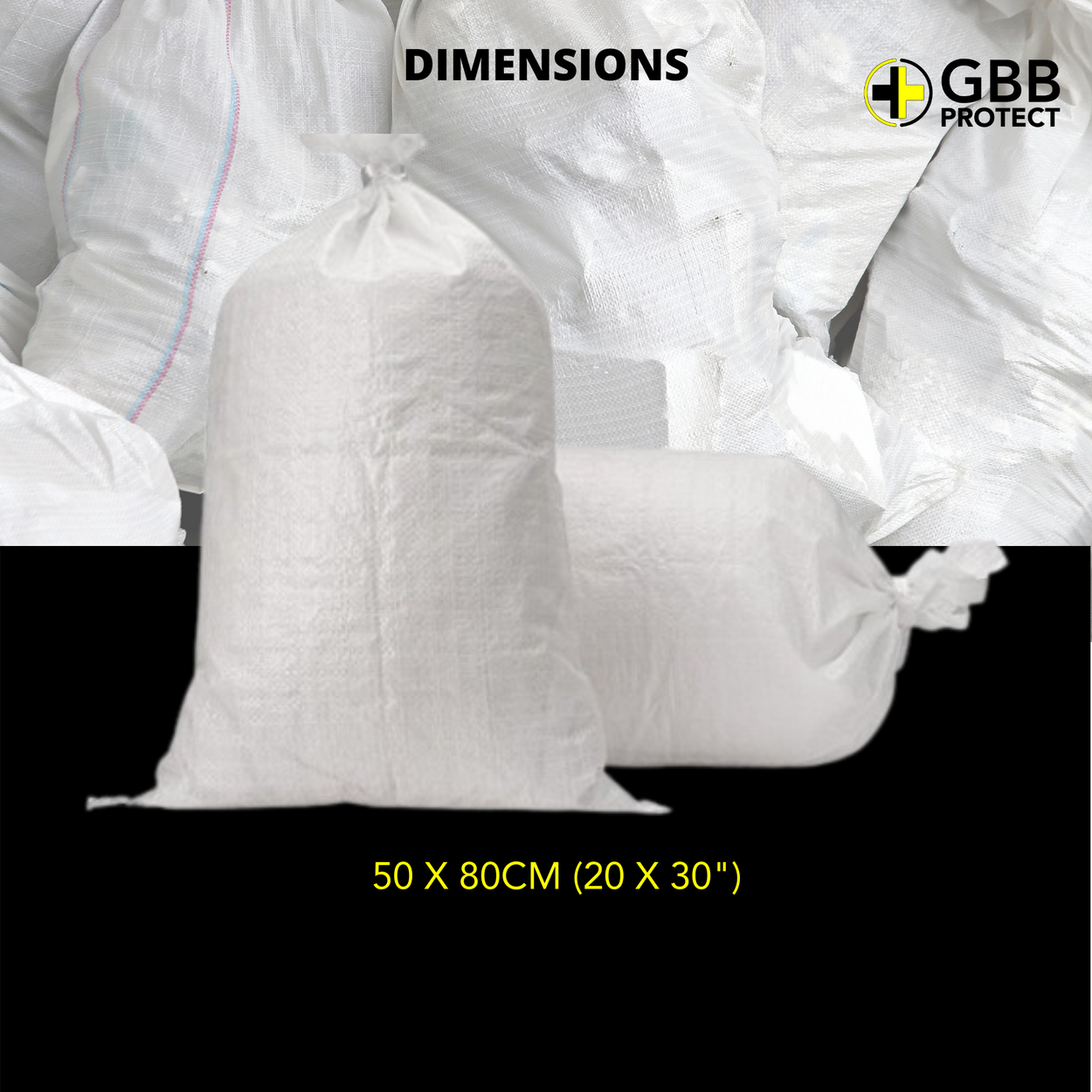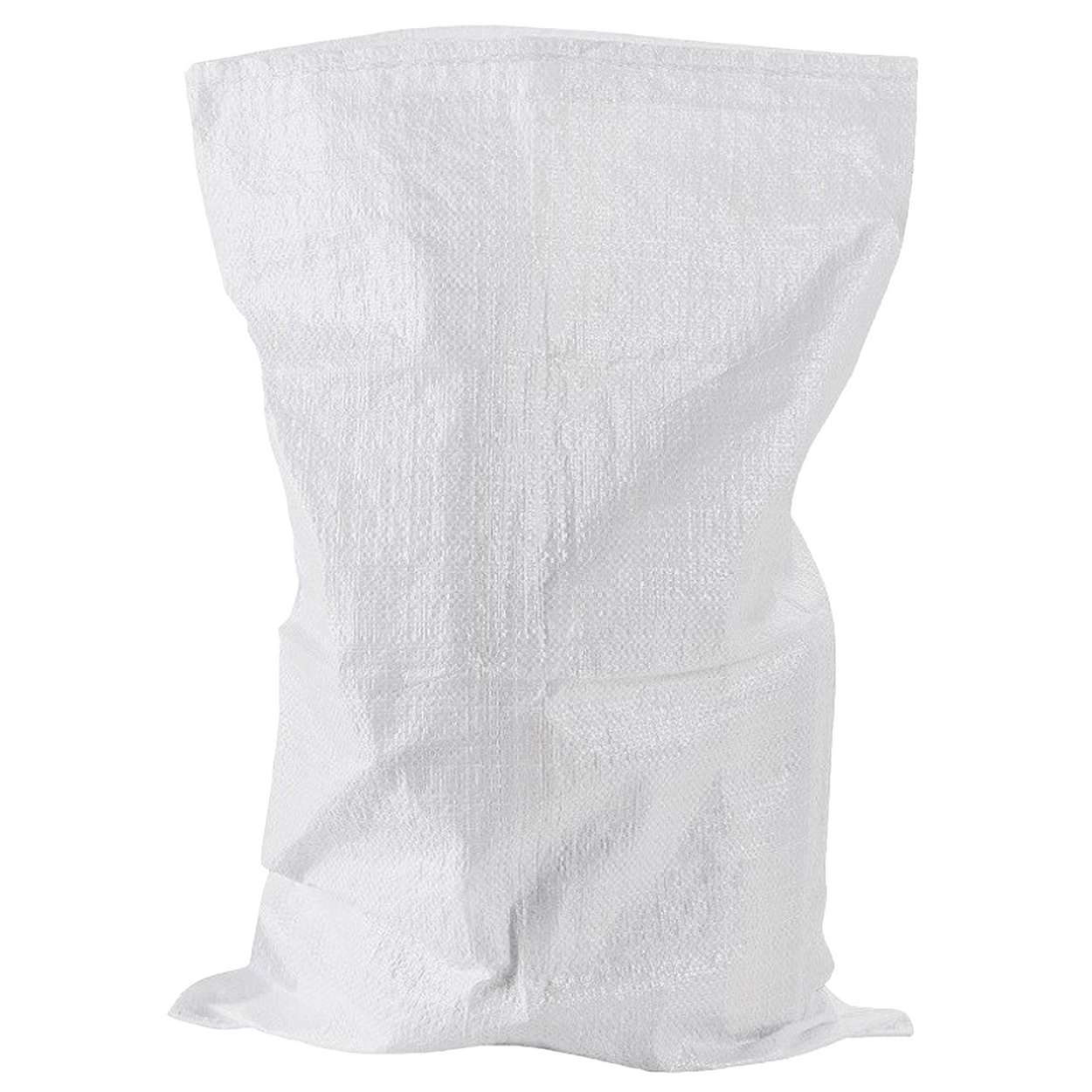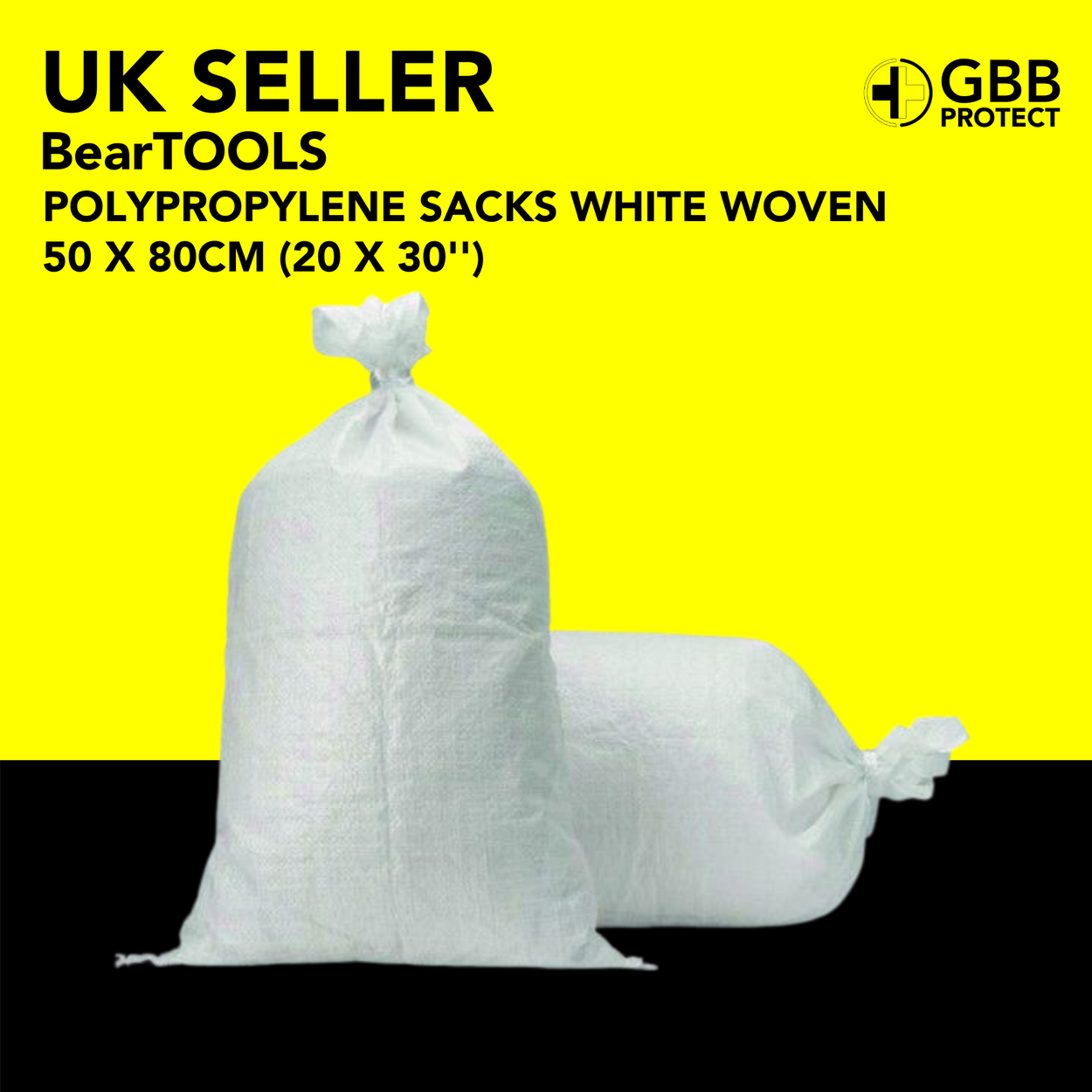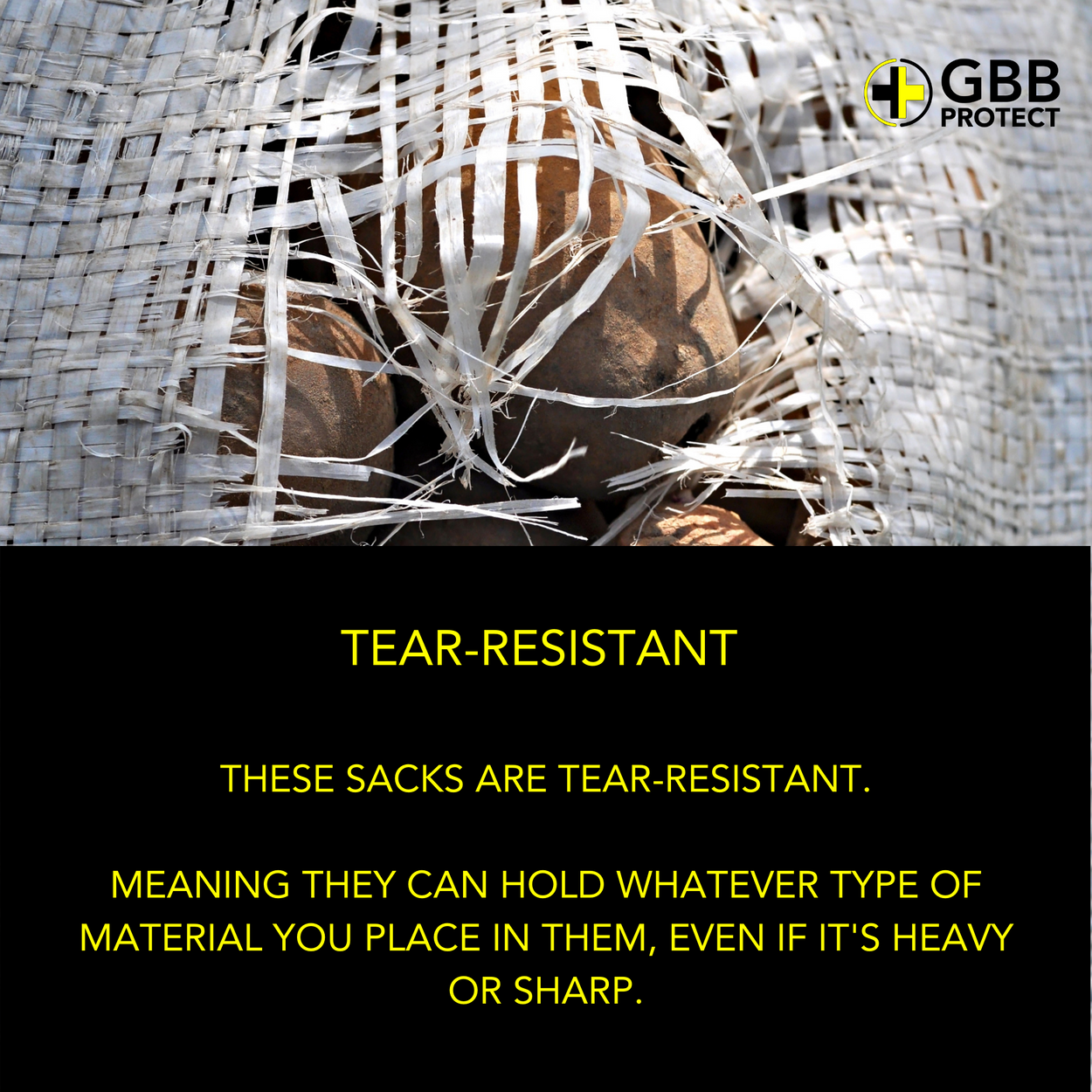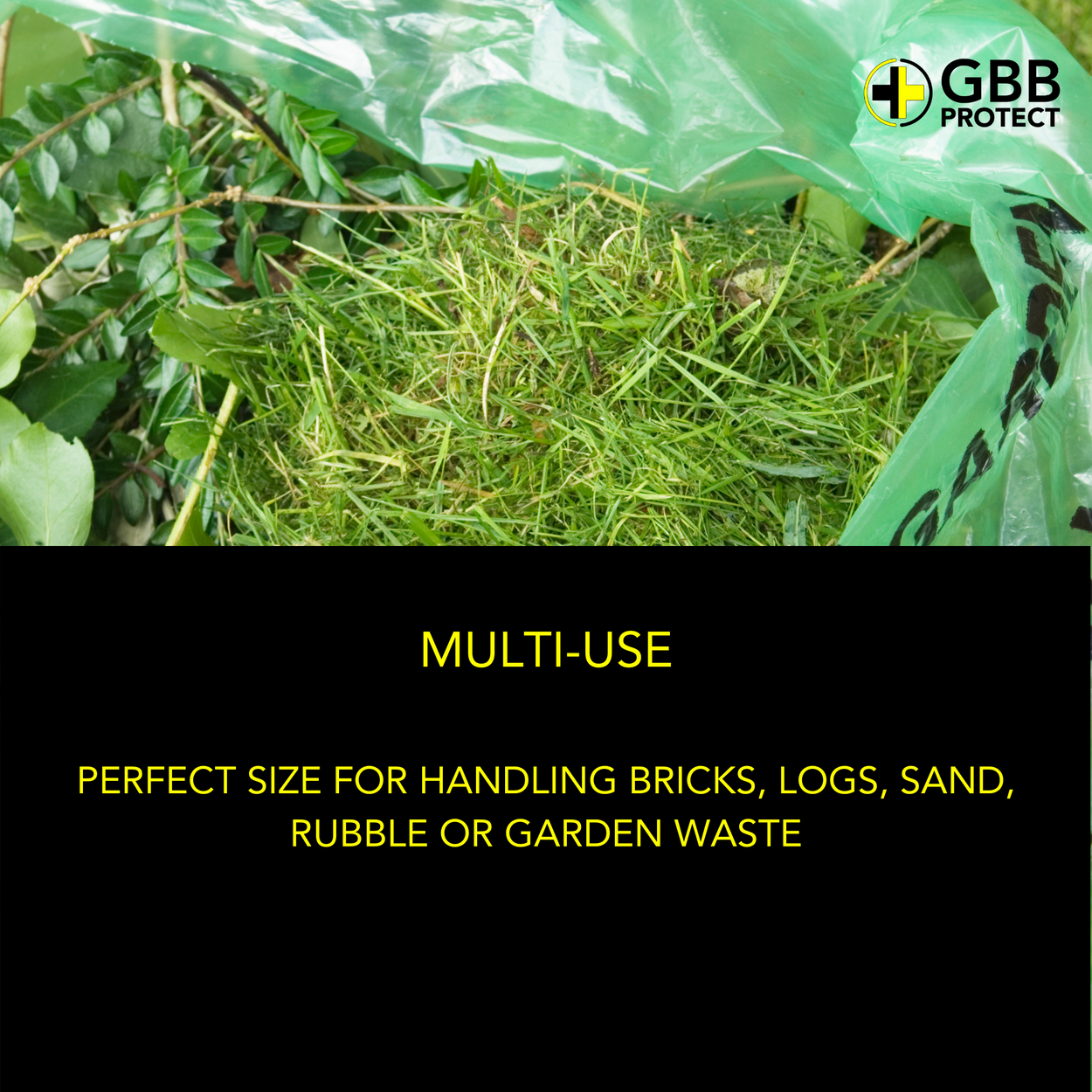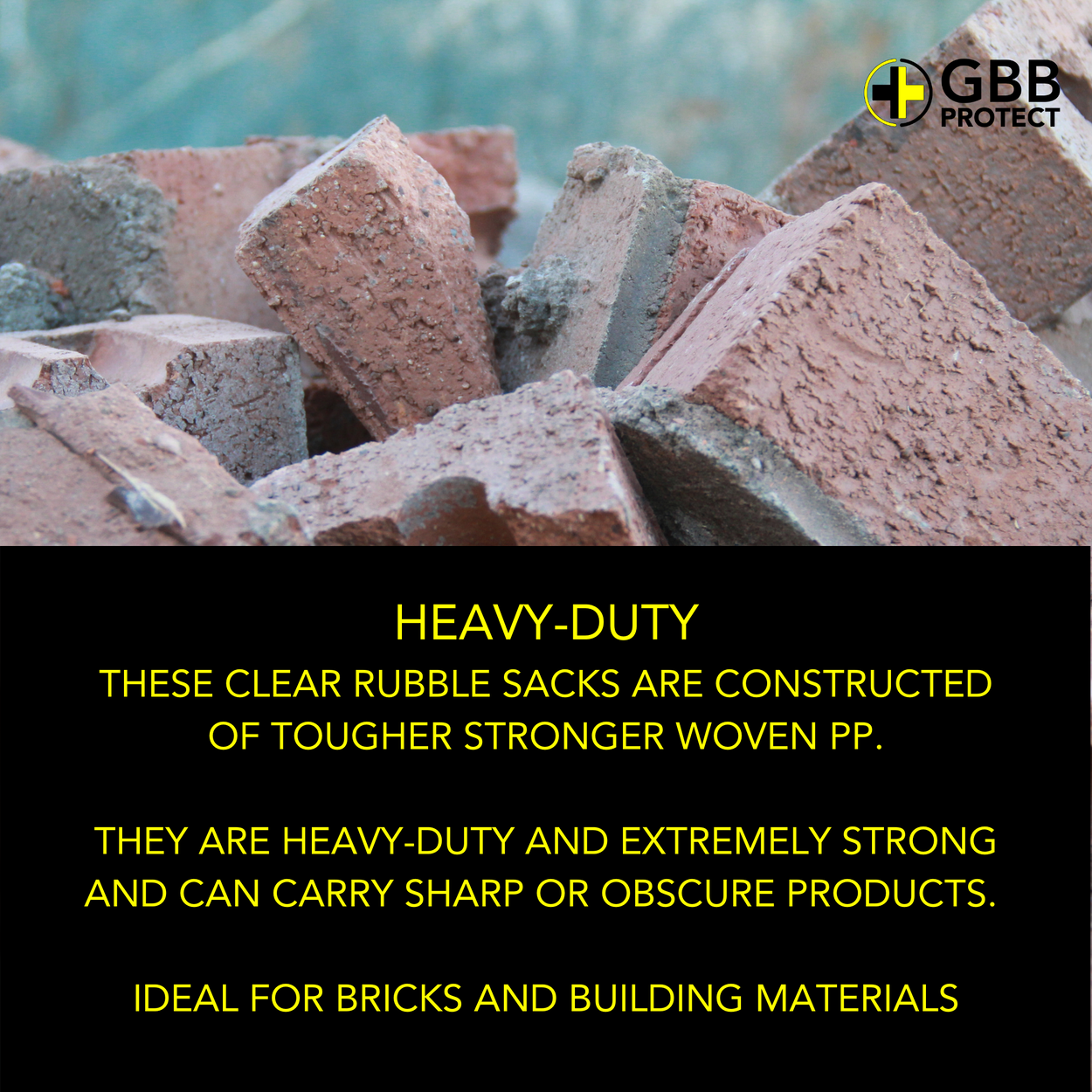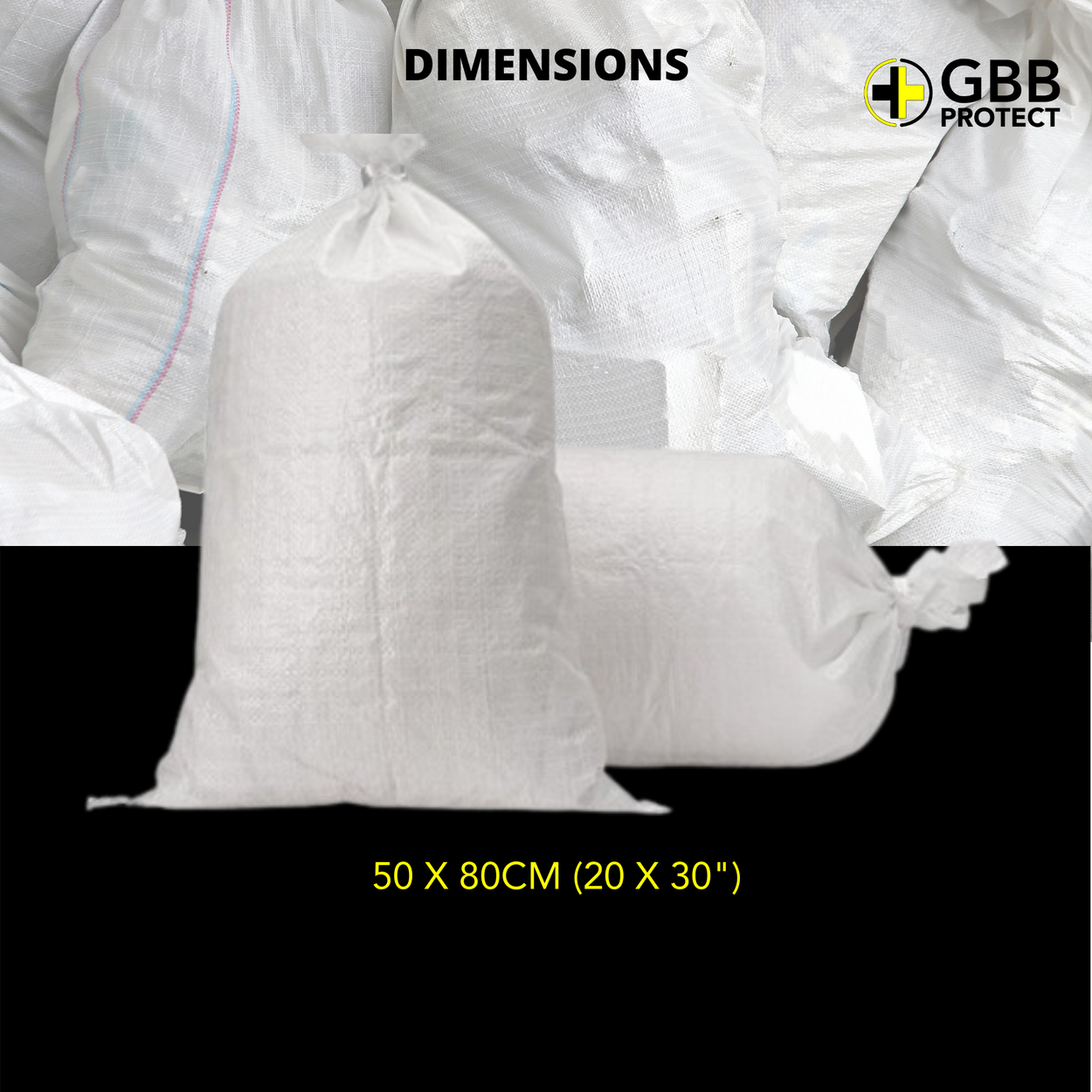 GBBSafety
Woven Rubble Builder Sacks - 20'' x 30'' – 50cm x 75cm
MULTI-USE: These sacks are genius, they are able to withhold most common materials with their heavy-duty, high-quality woven composition. Whether it be bricks, logs, sand, rubble, cement, glass, slate, or ballast.

IDEAL to use for building, gardening, and DIY

ULTRA STRONG: Made from tear-resistant premium quality woven these rubble sacks are no weaklings - they remain fully tear-resistant with up to 75kg of materials inside them.

Hemmed Top and Double stitched bottom heighten the strength and durability of these white rubble sacks.