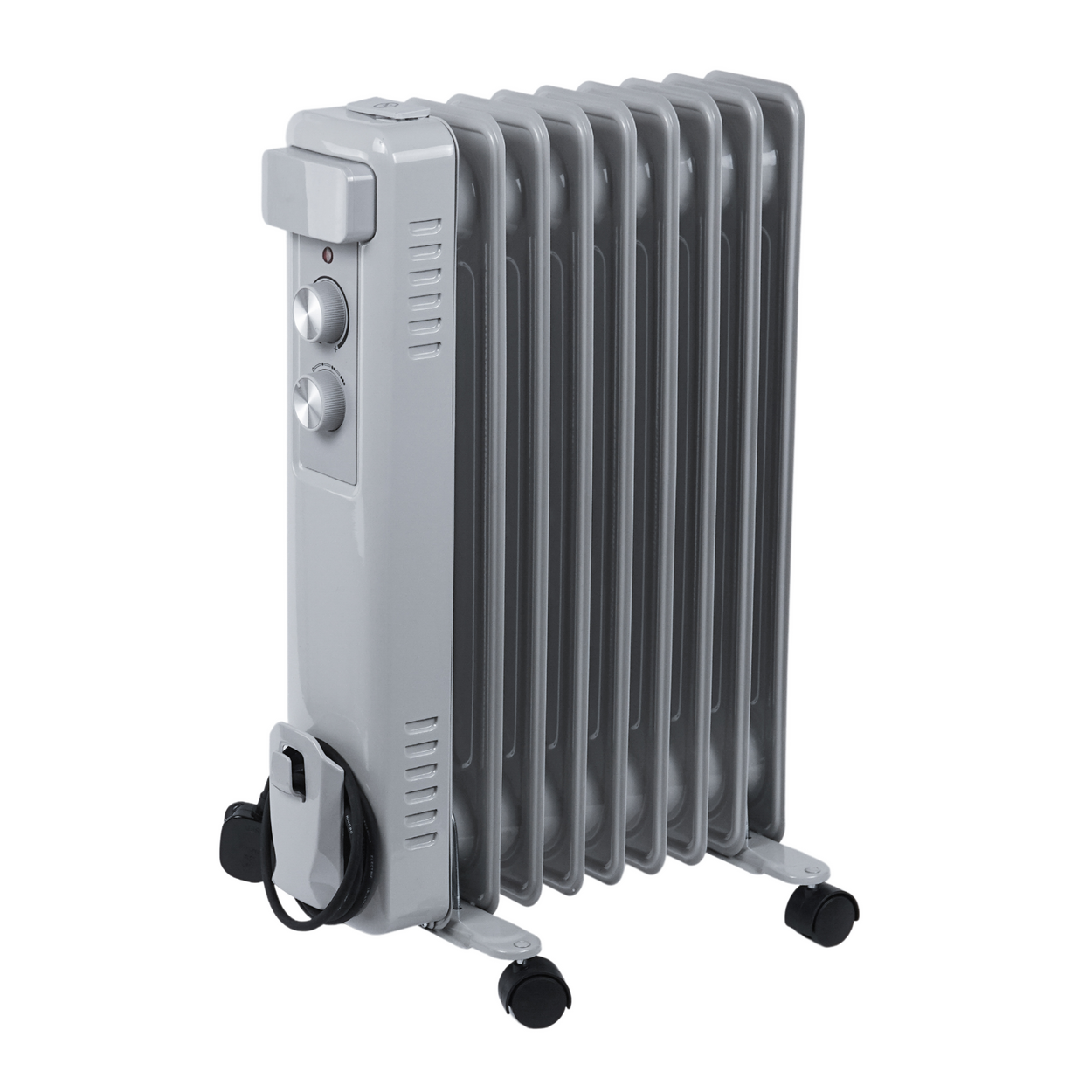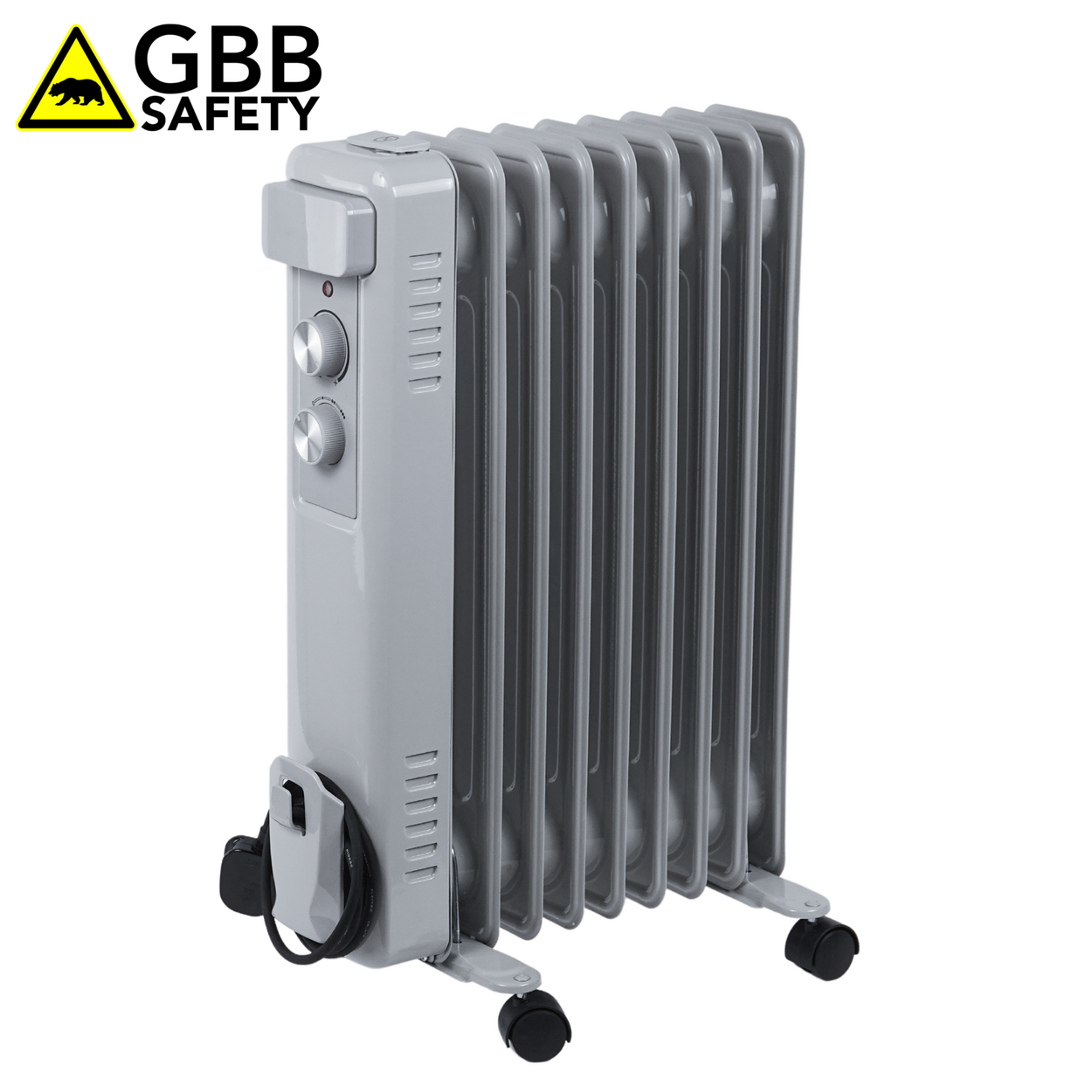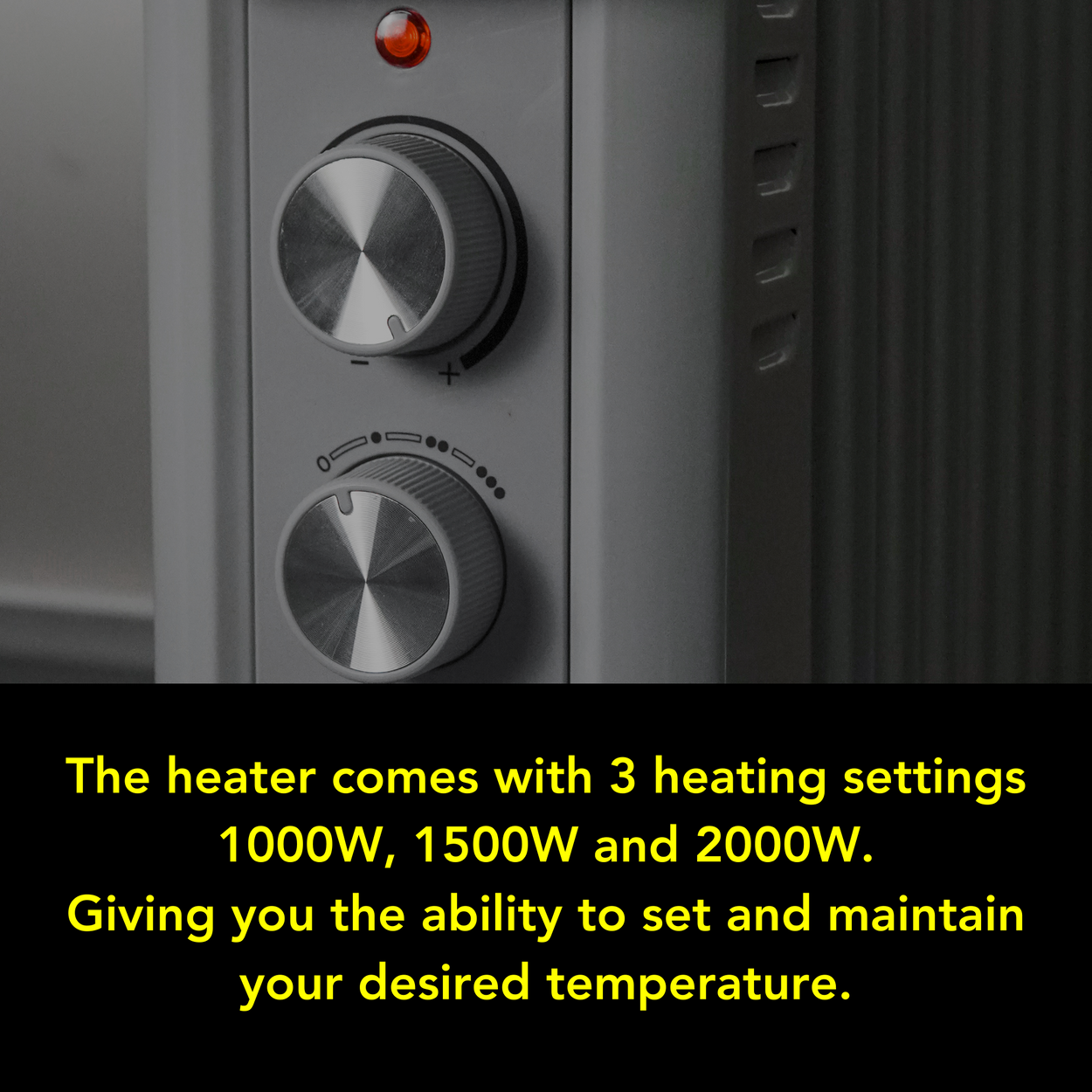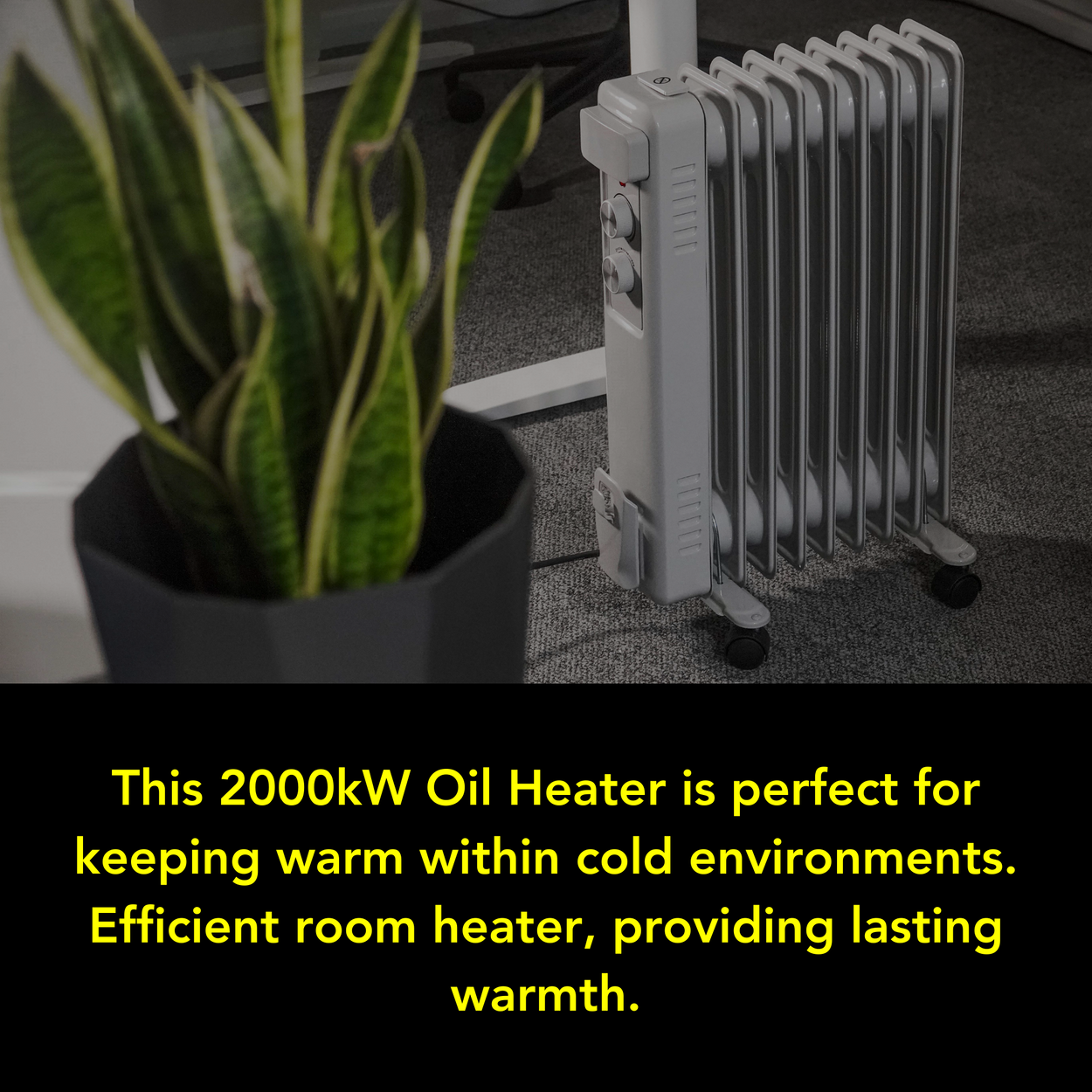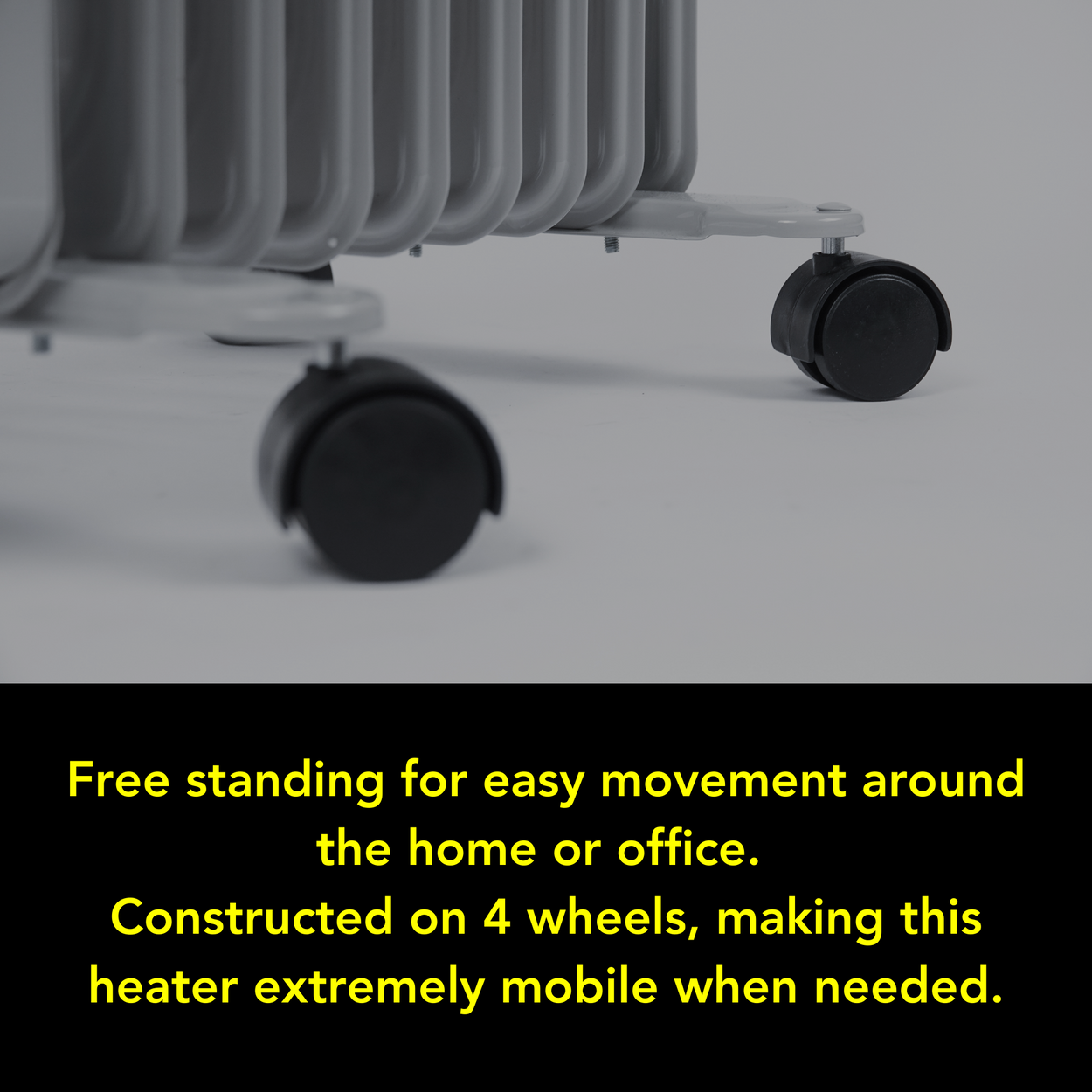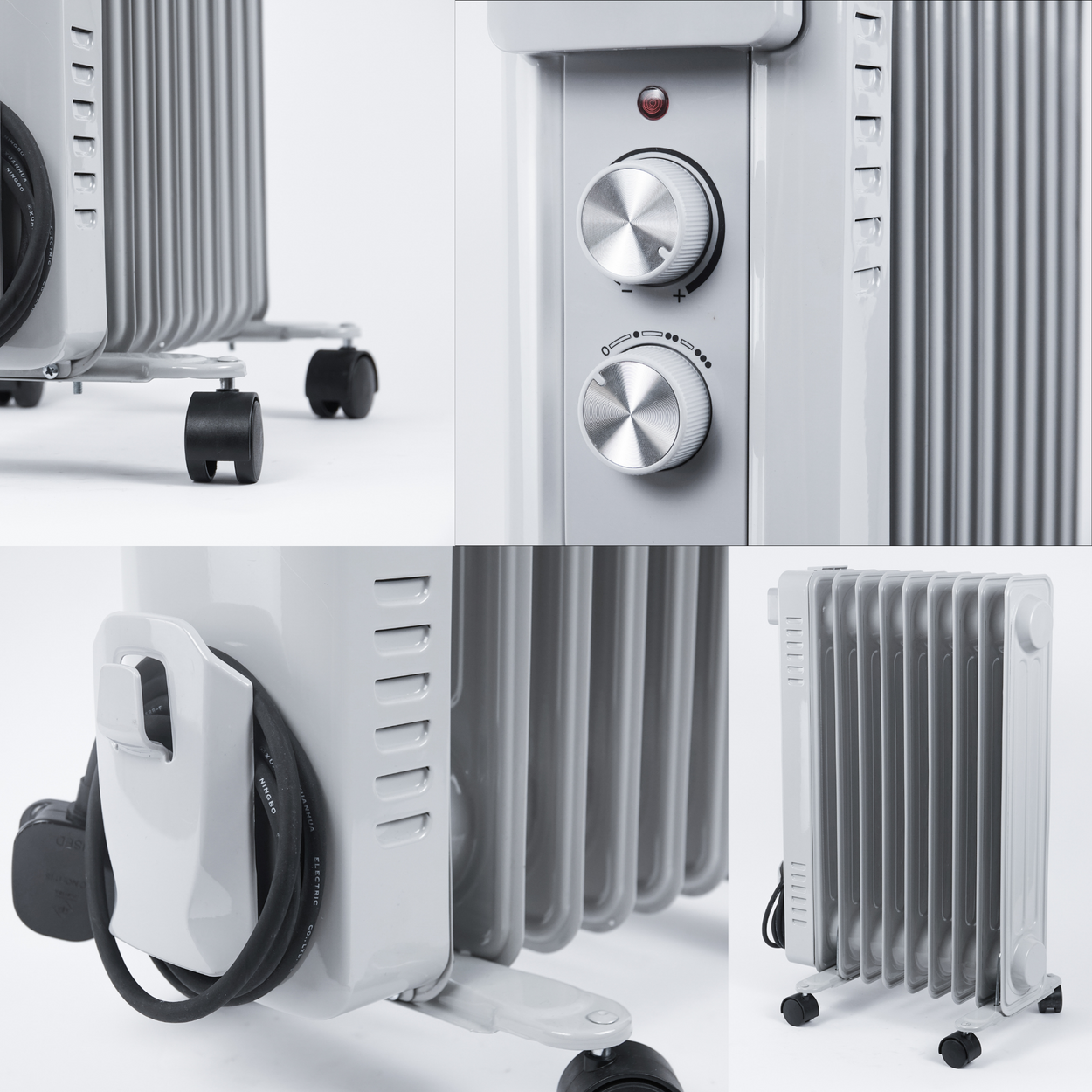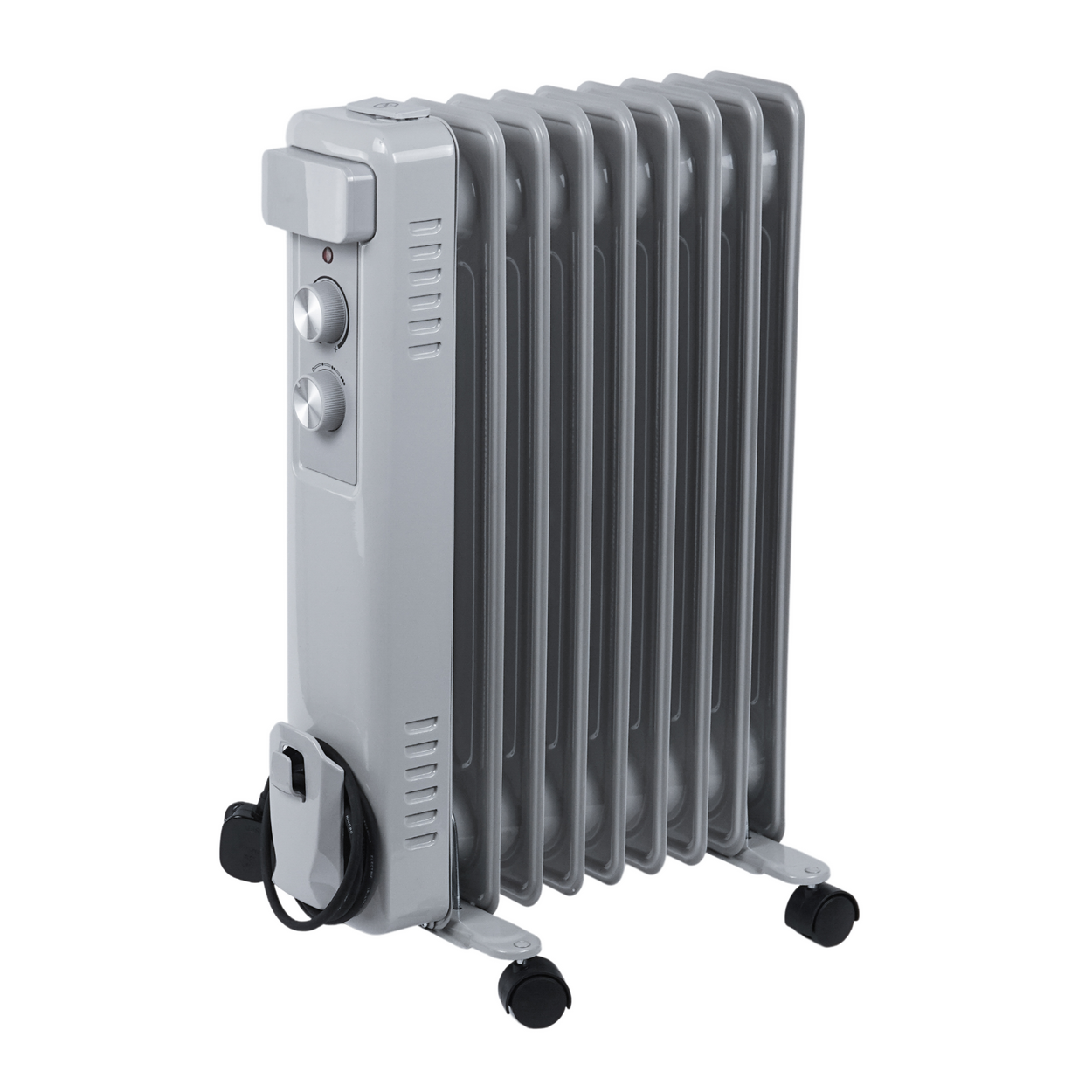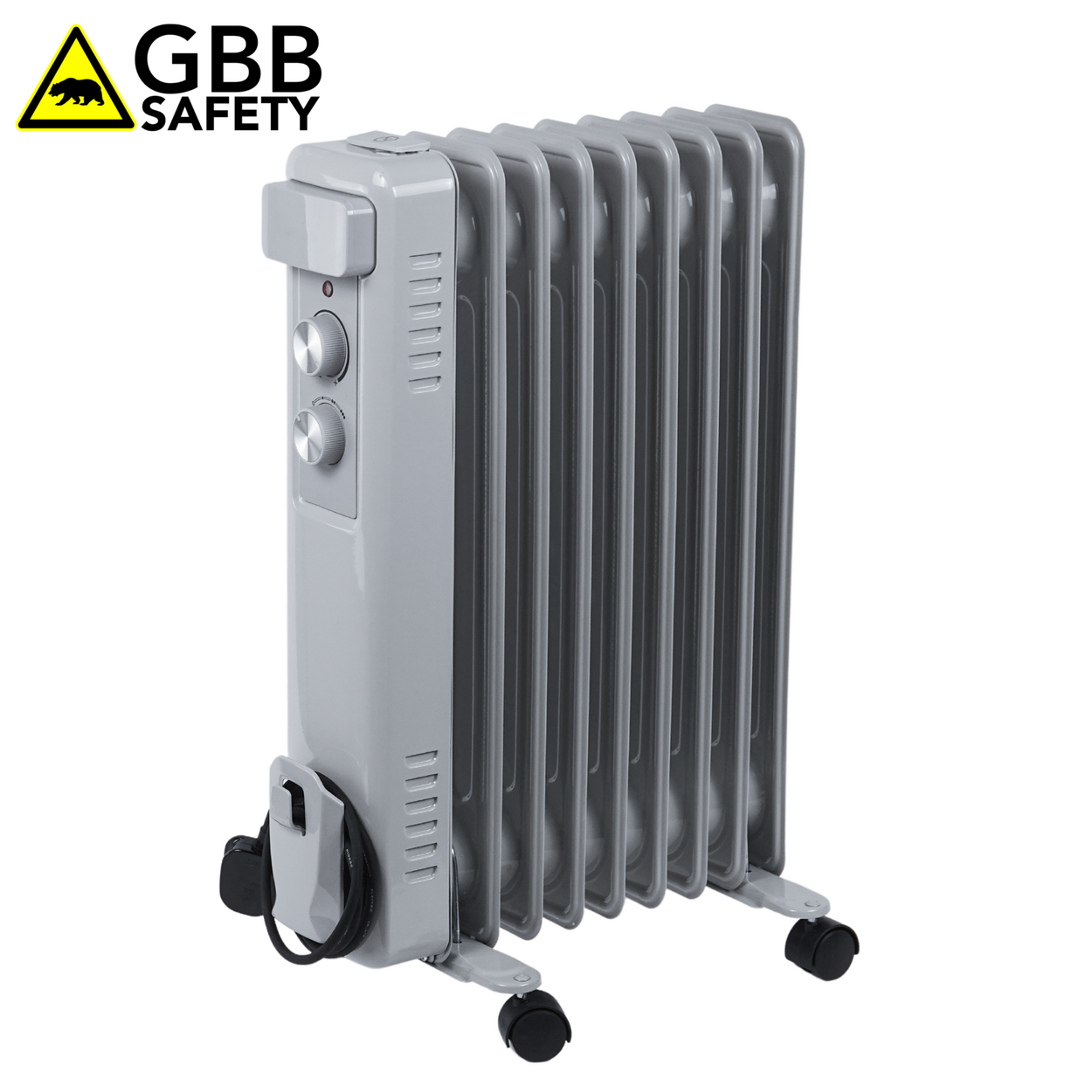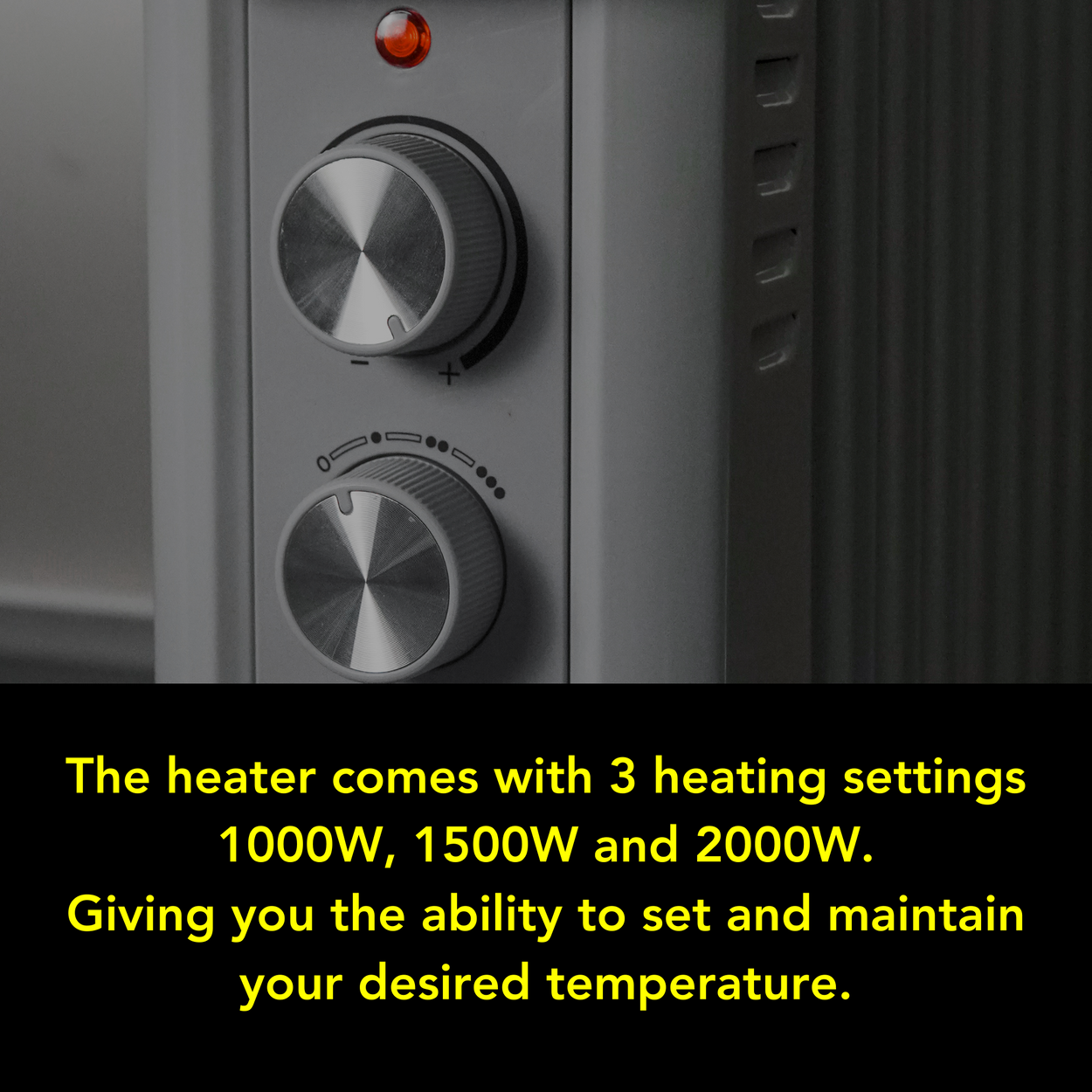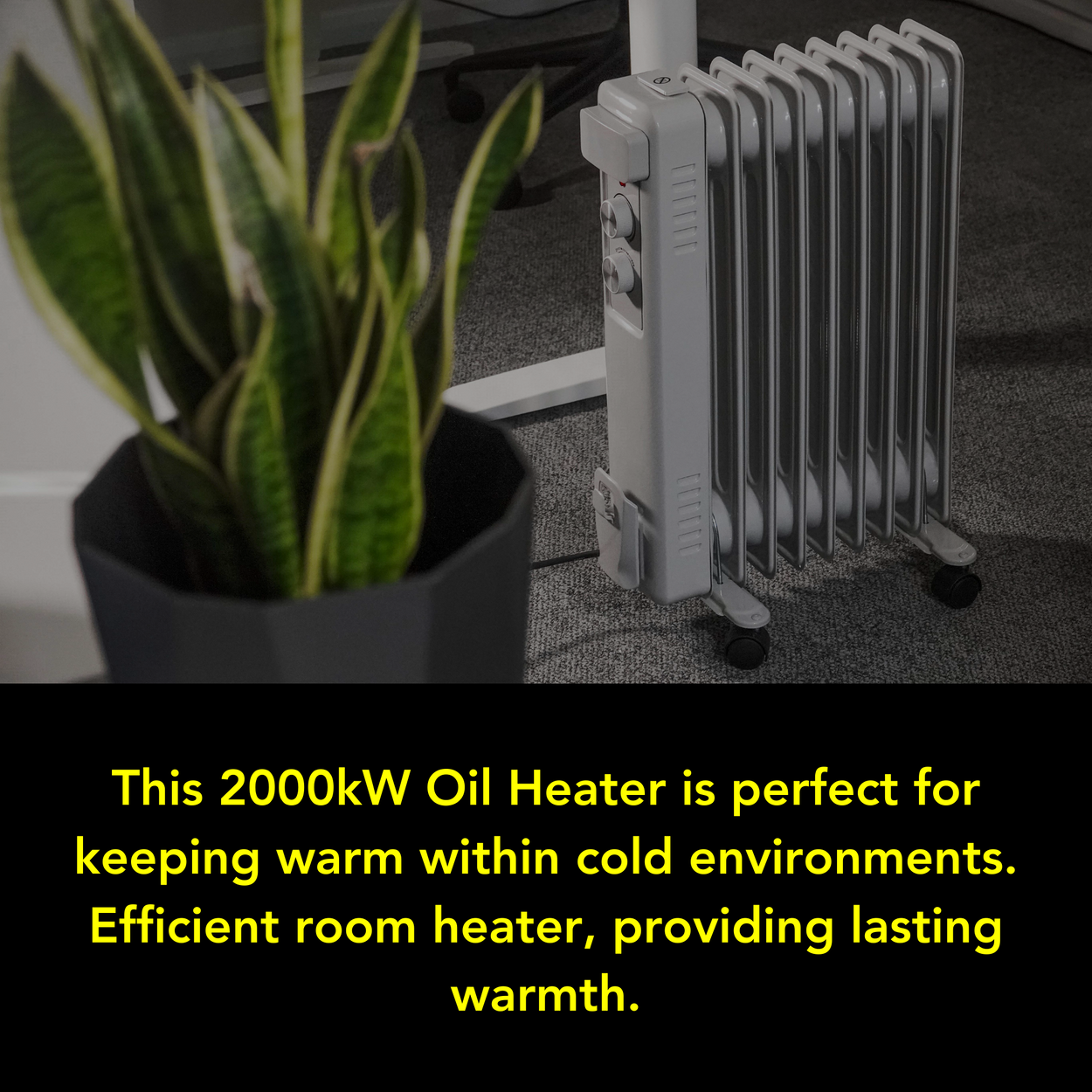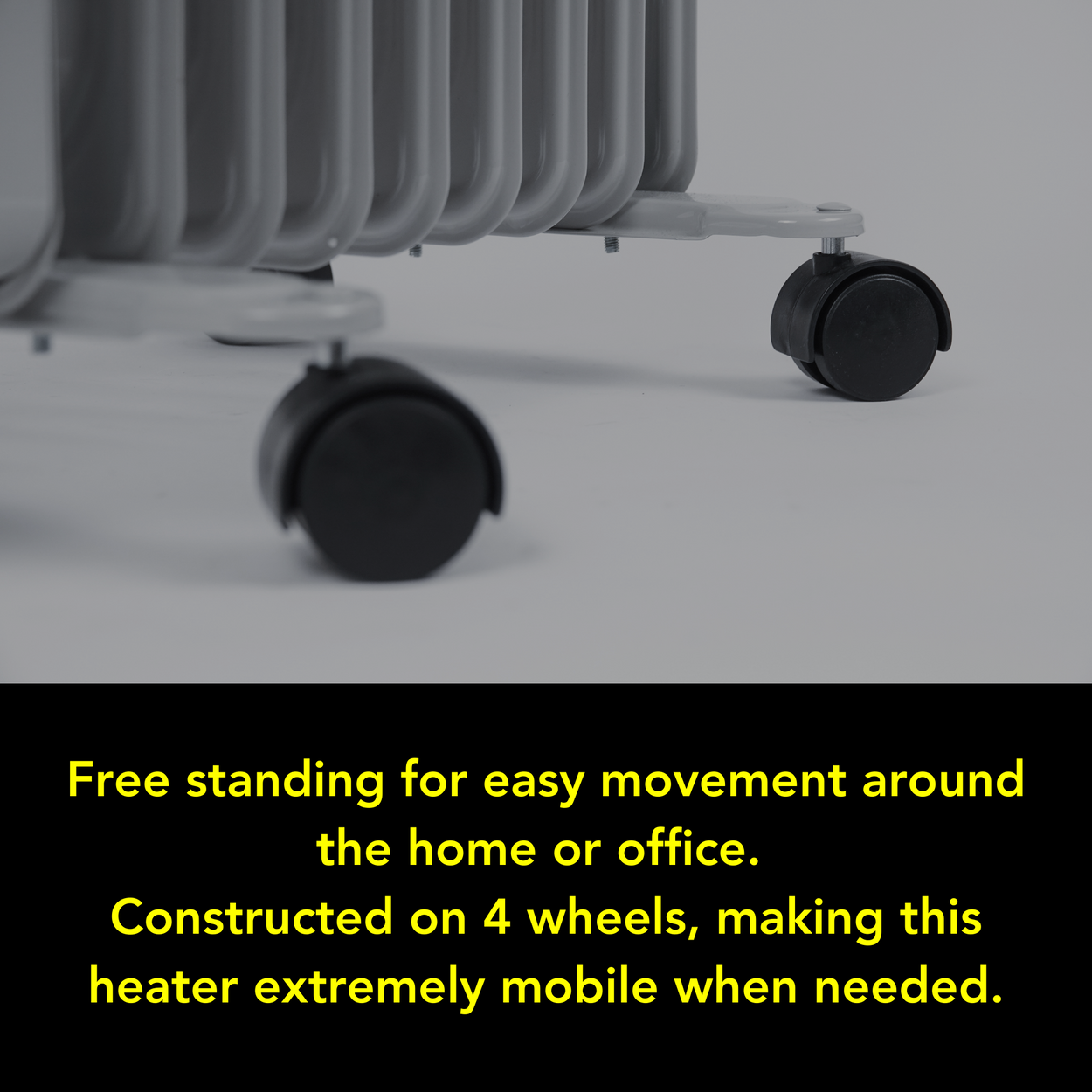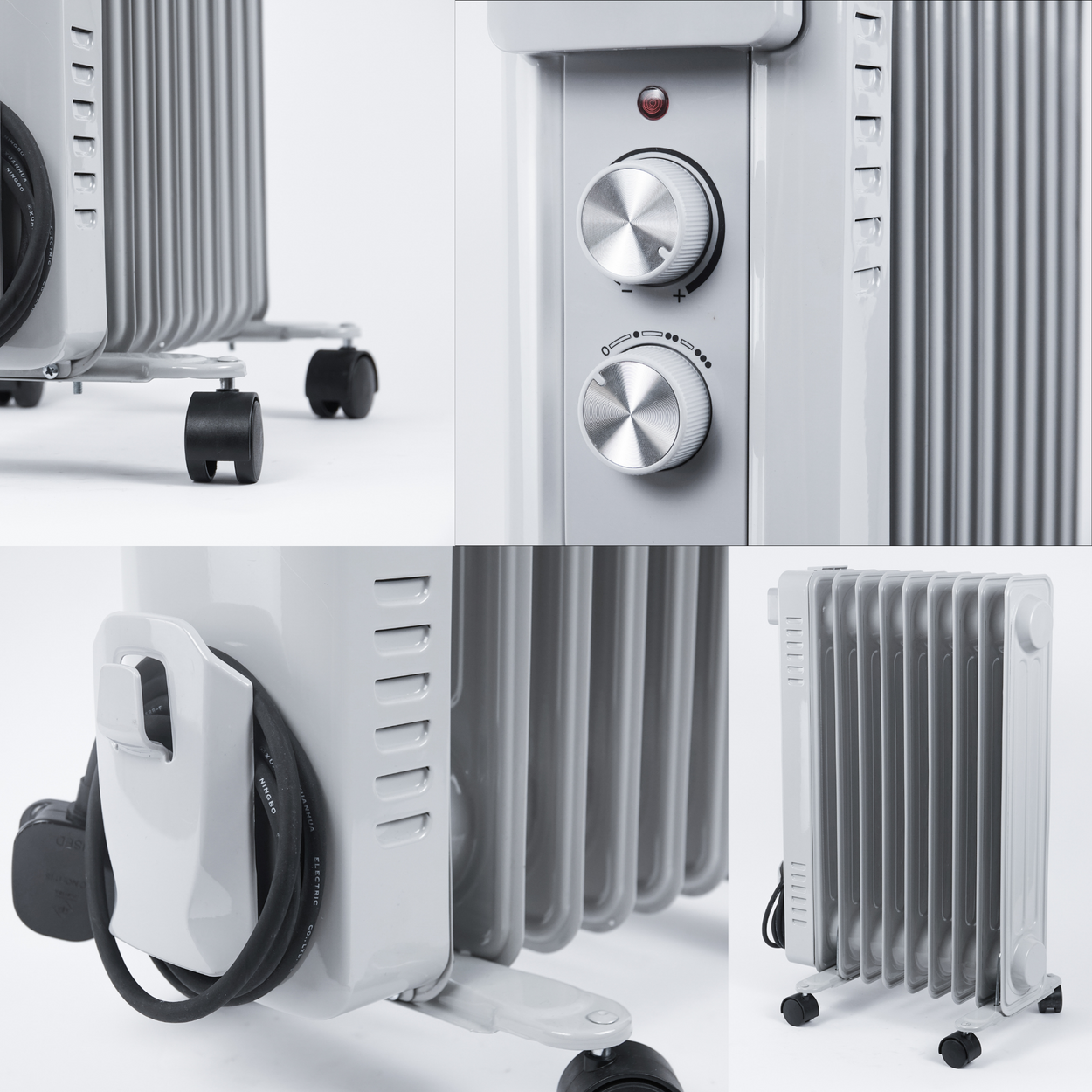 GBBSafety
White Oil Heater - 9 Fin - 2000W - Oil Filled 3 Output Settings Adjustable Room Thermostat Temporary Heat Solution
ENVIRONMENTALLY FRIENDLY This oil radiator with 9 fins heats any room up efficiently.

THREE SETTINGS This radiator has three heating settings 1000W, 1500W and 2000W meaning that you have the ability to set, and maintain your desired temperature.

DURABLE The radiator provides a large amount of heat over a sustained period making it idea to have around the home or office environment.

PERFECT For a supplementary heating source whether it be in a bedroom, office or a more temporary fixture such as a motor home etc.

EASY TO MOVE This heater has a neat subtle handle for to allow easy manoeuvrability around the home, furthermore it is placed on 4 wheel base making it completely convenient from moving to one place to another without the stress of lifting.

POWERFUL The larger surface area construction of this heater enables it to transfer more heat rapidly into its environment.