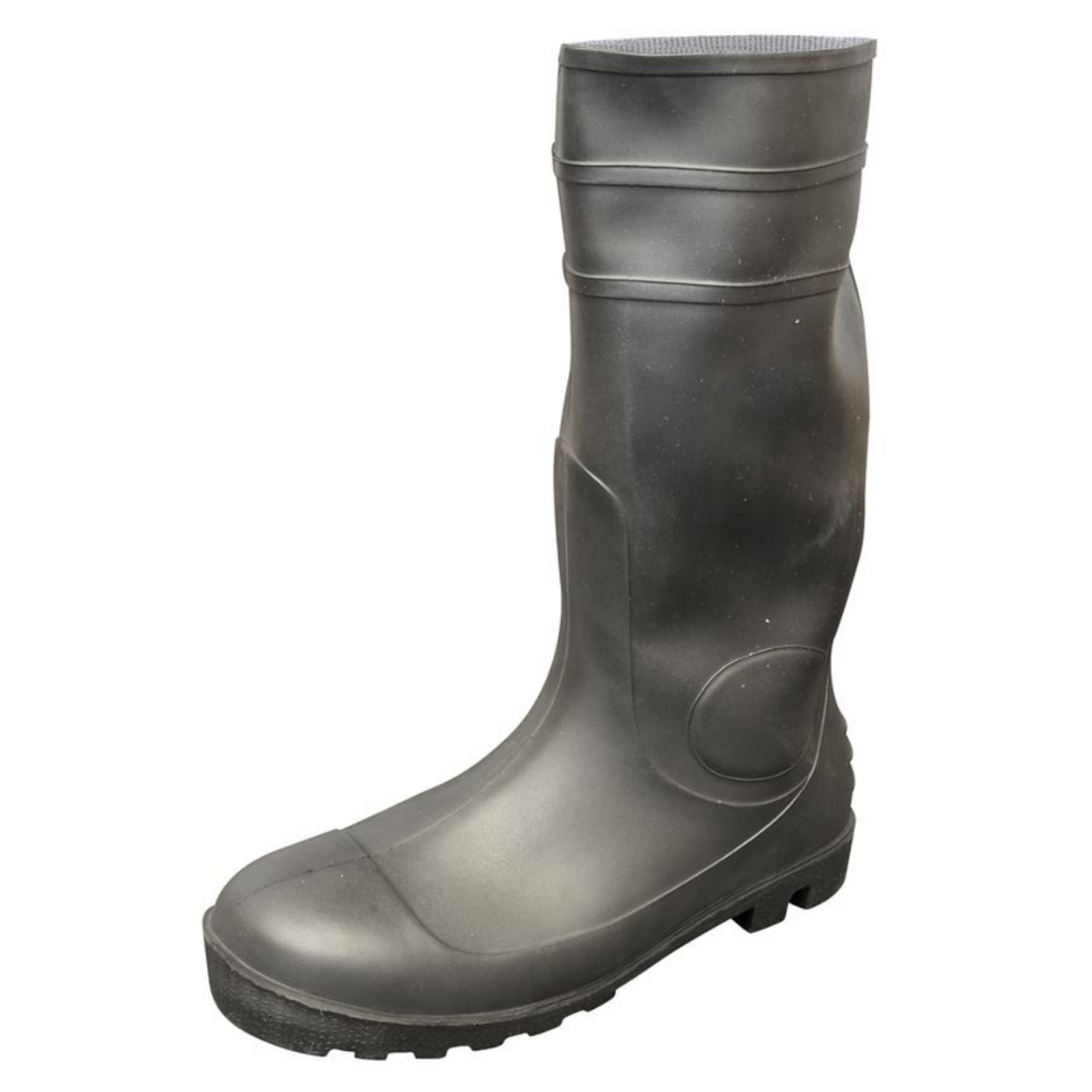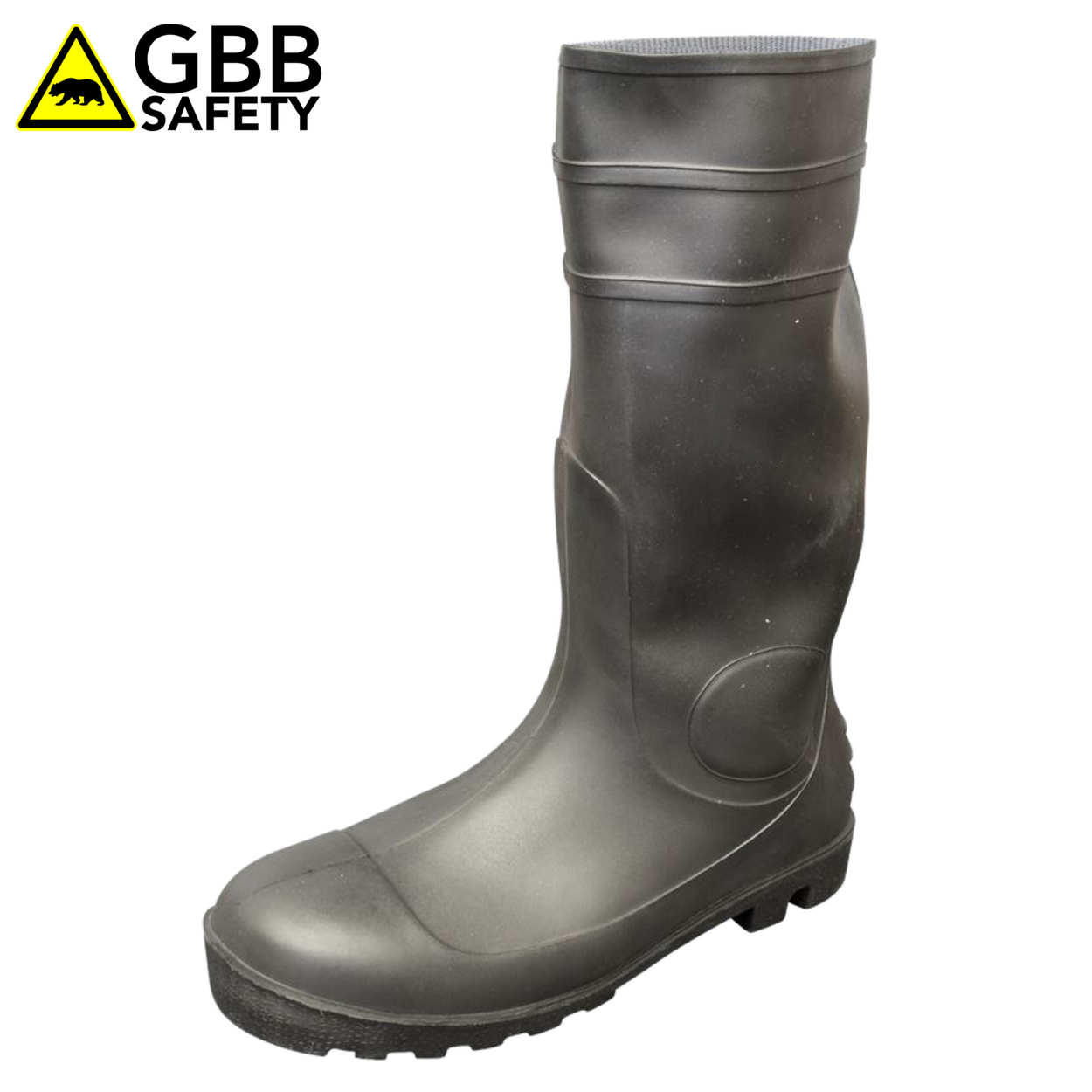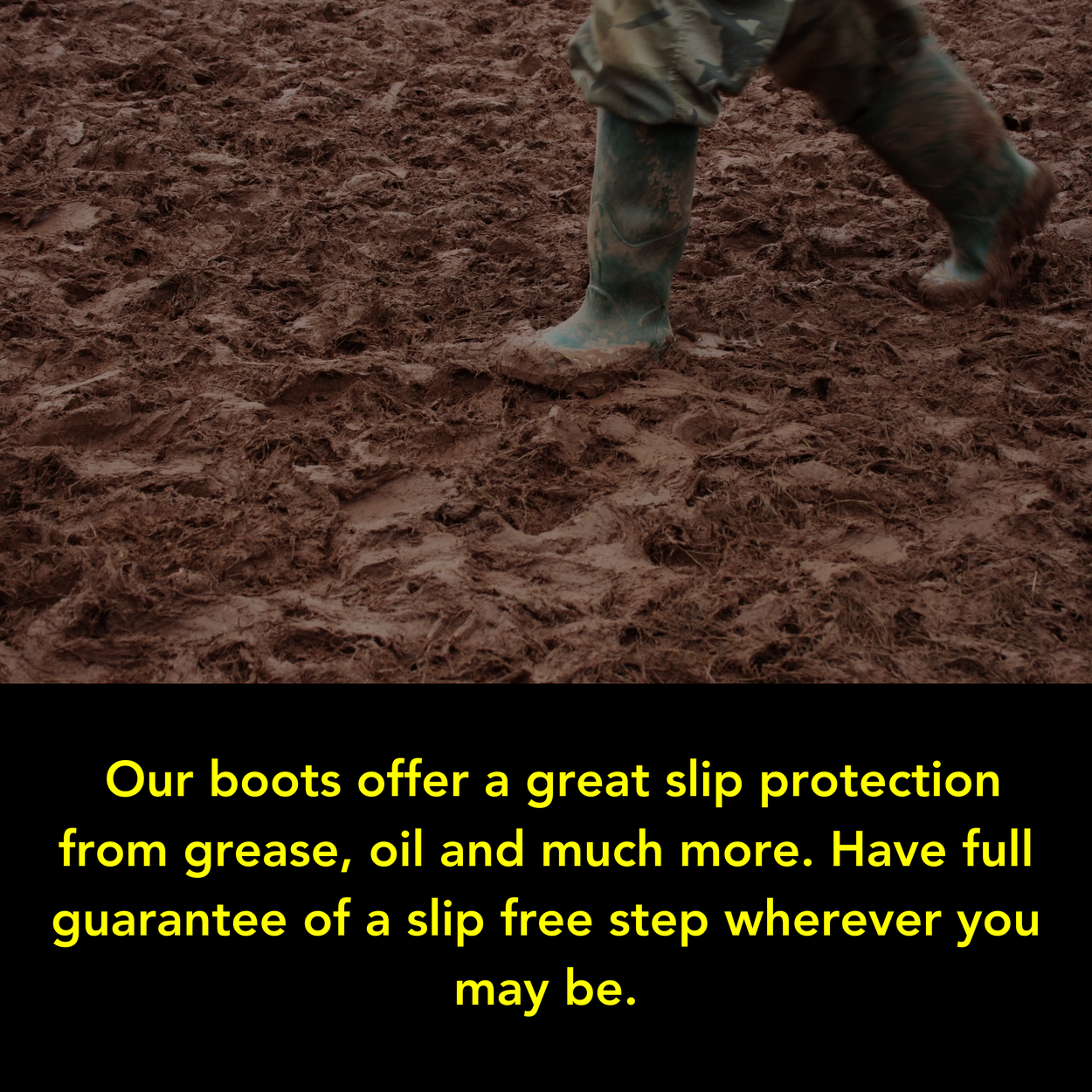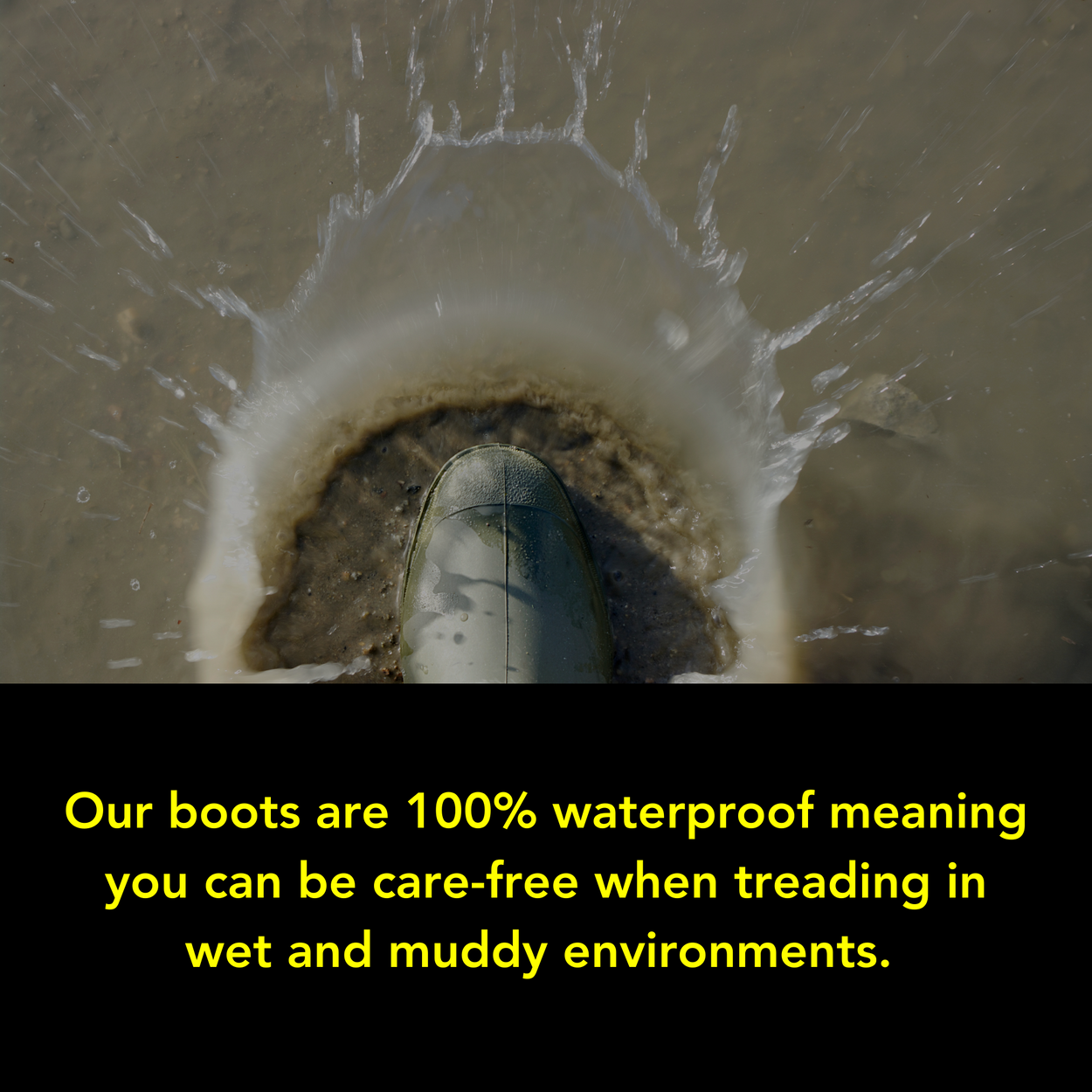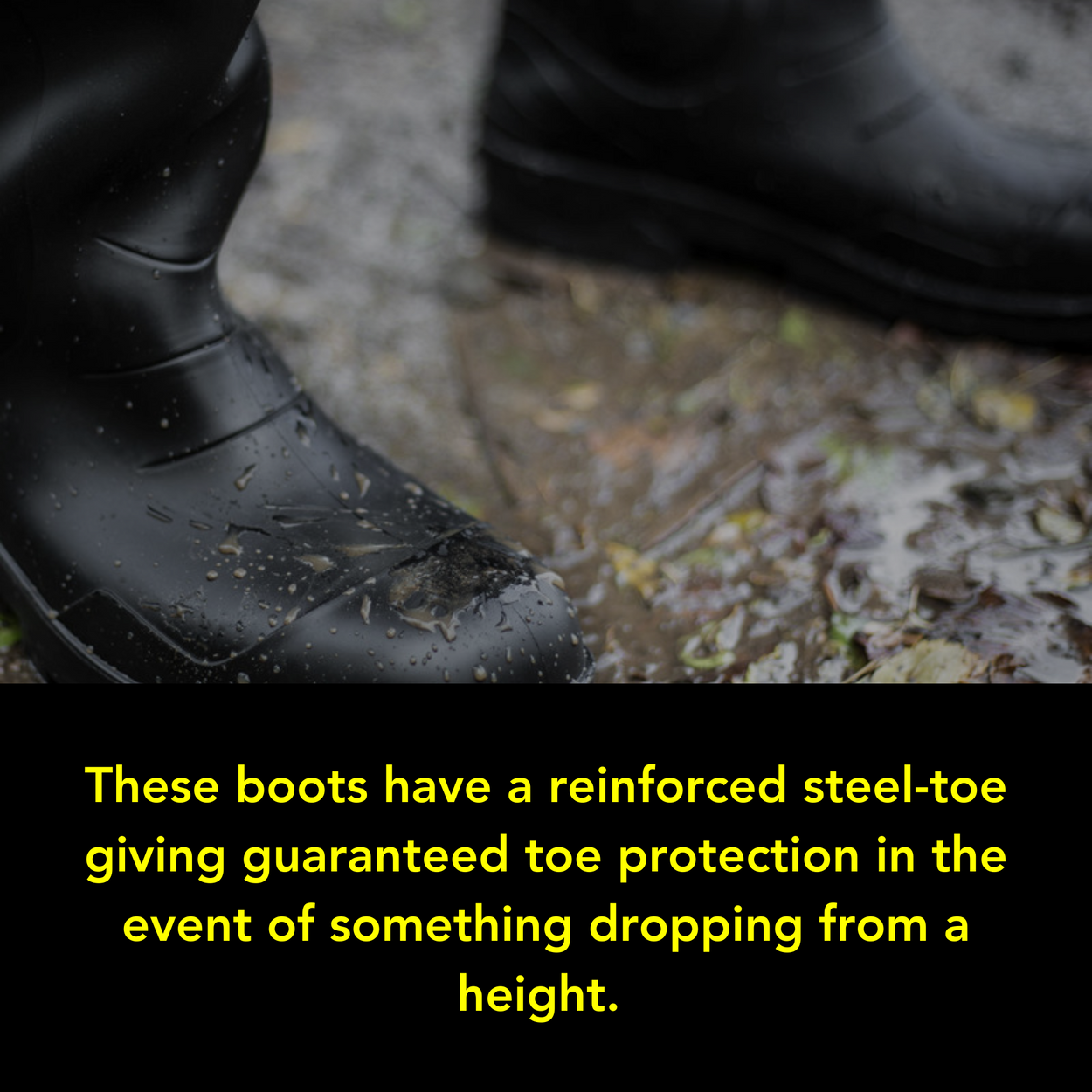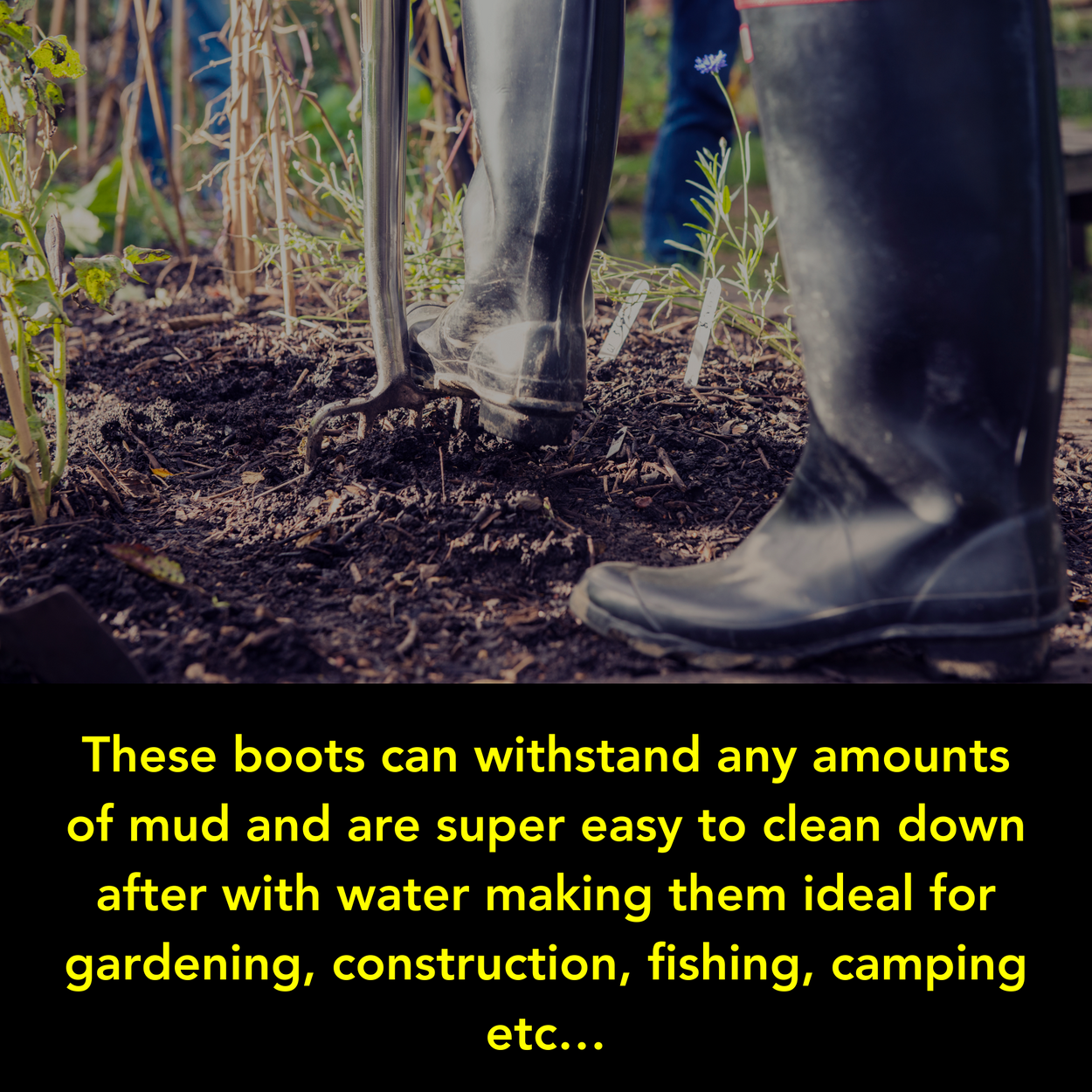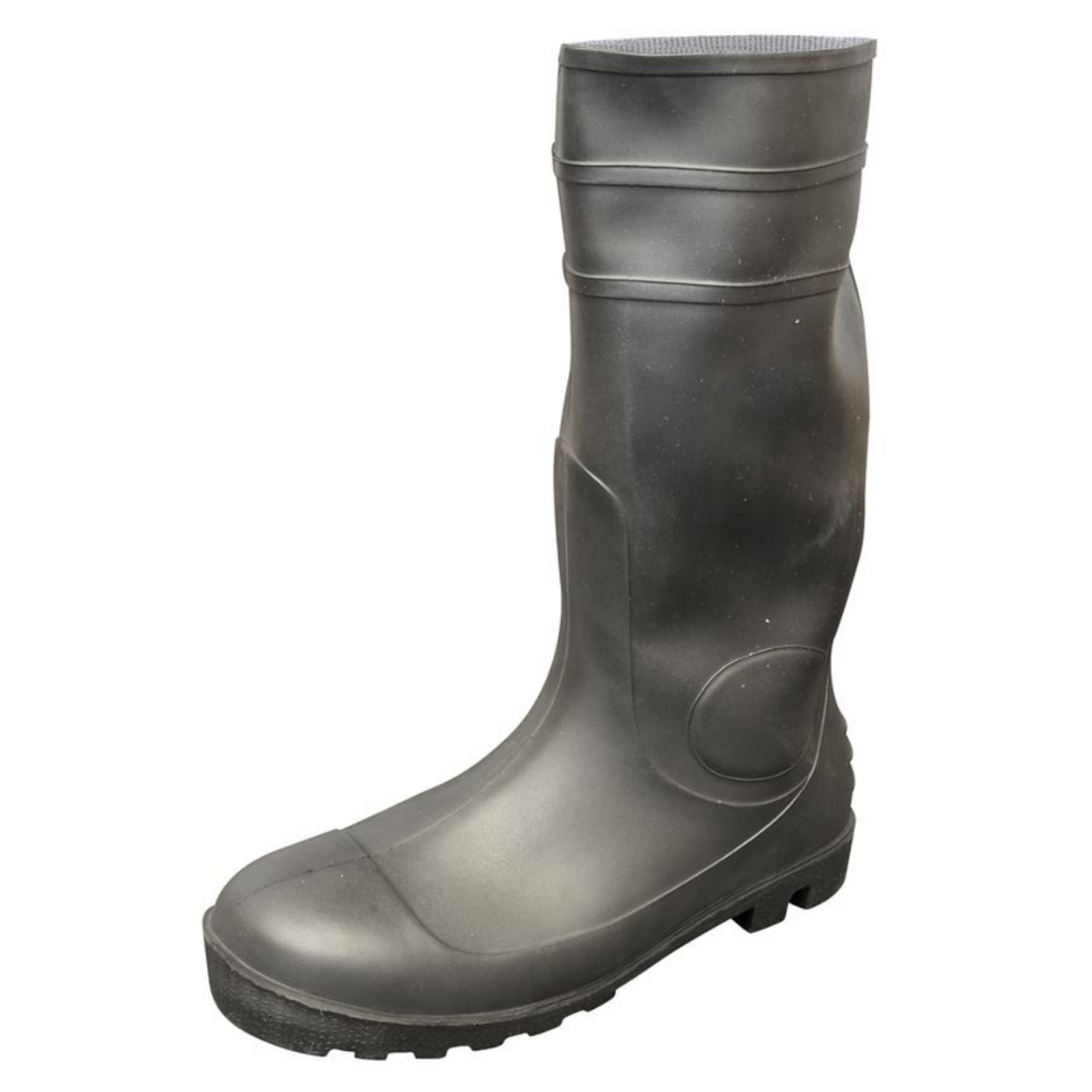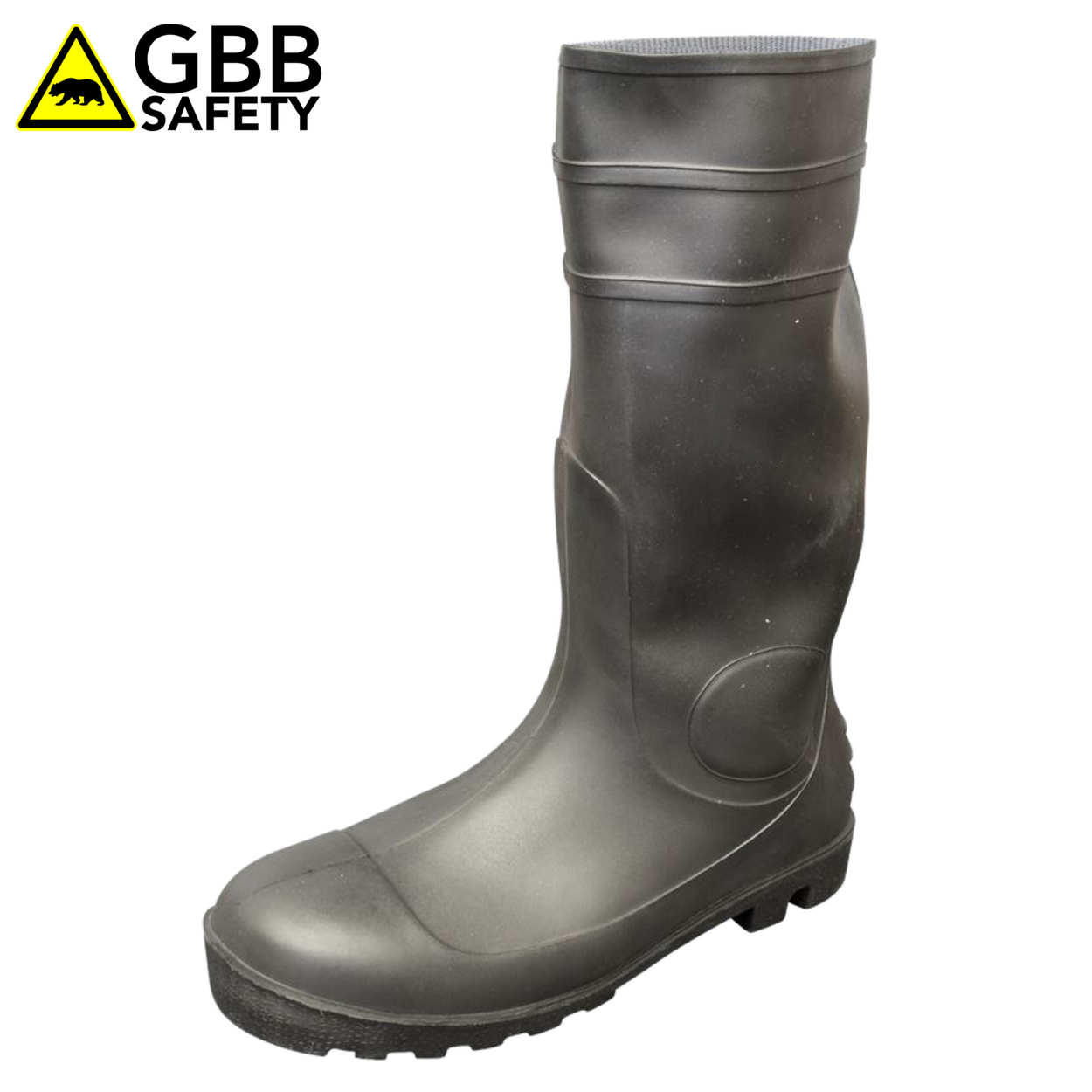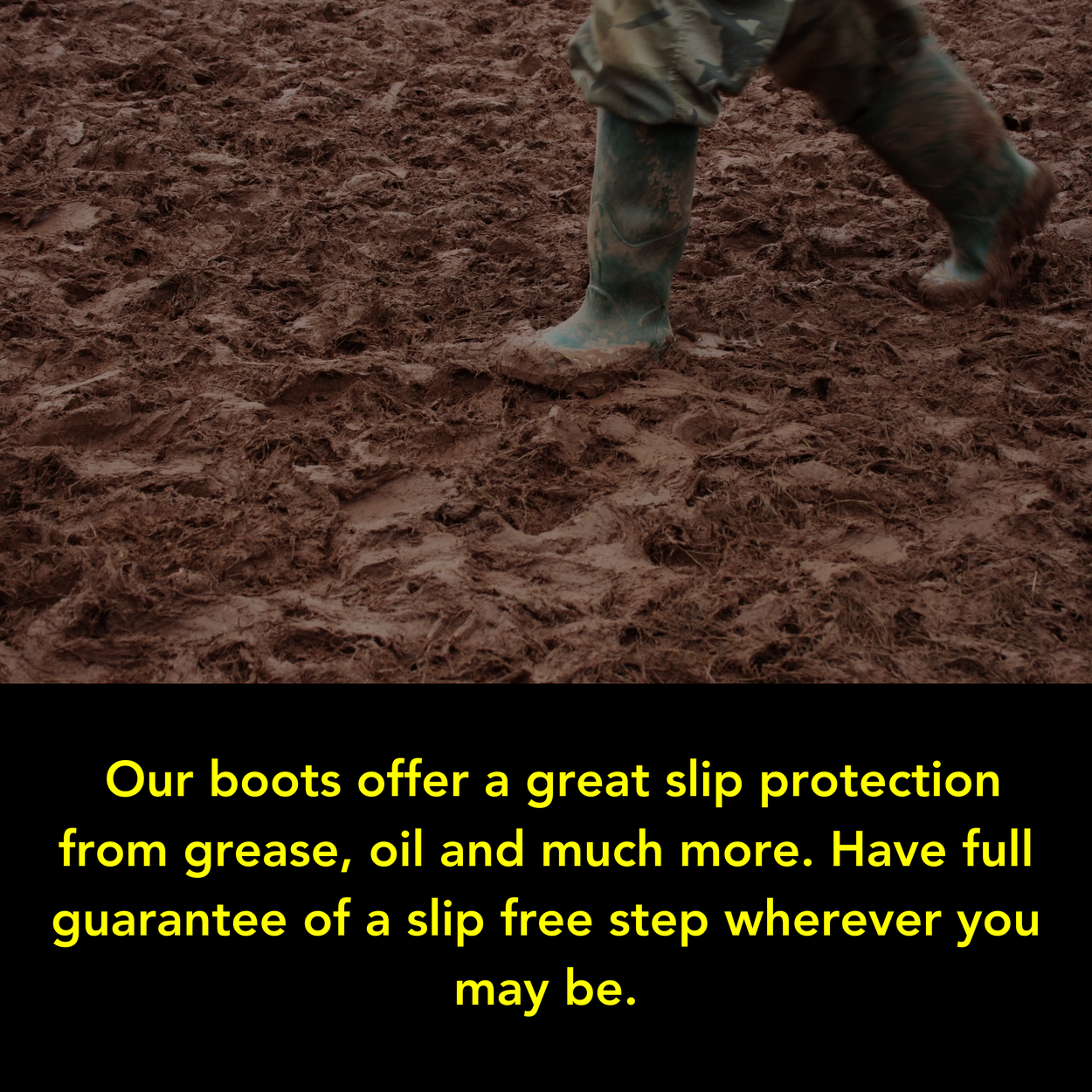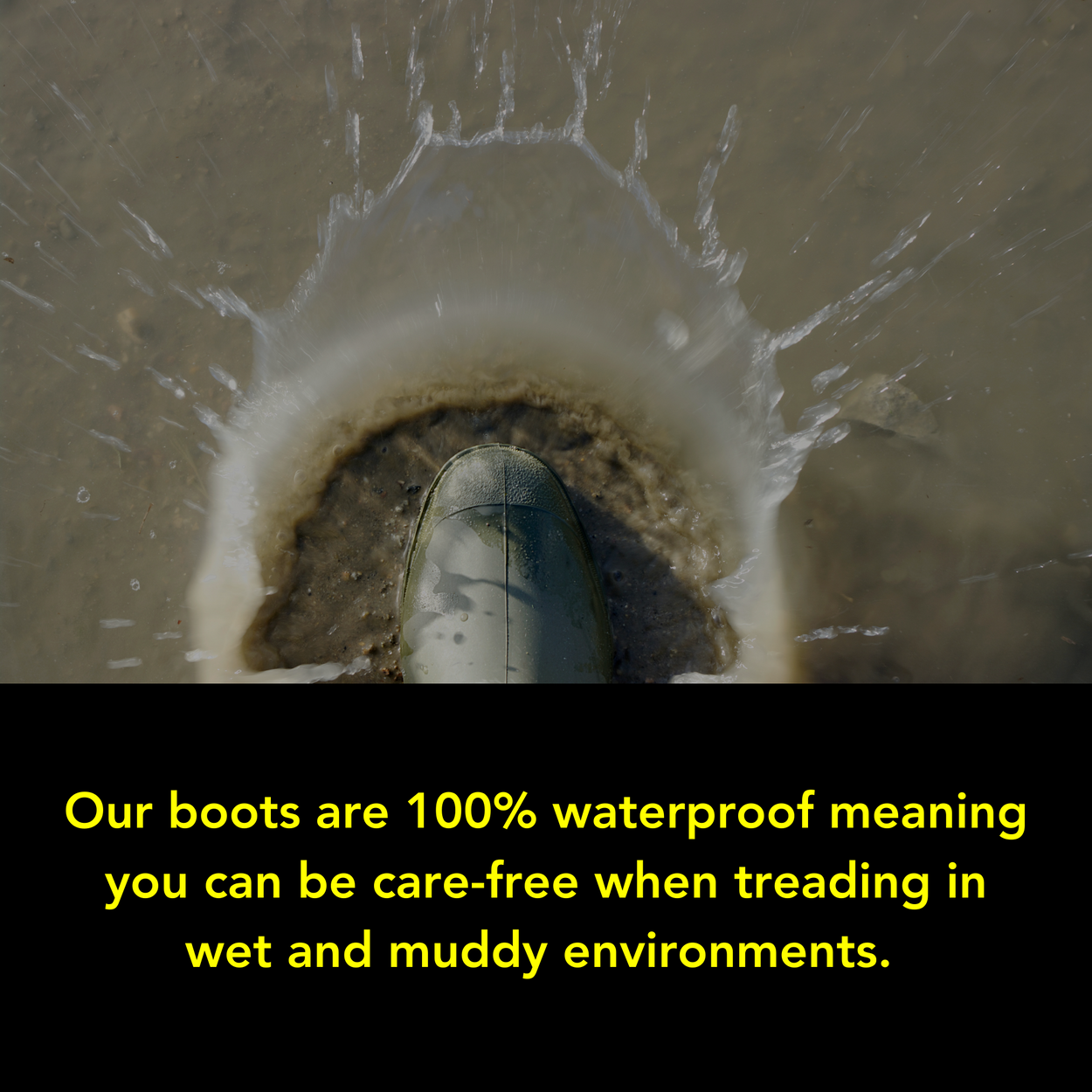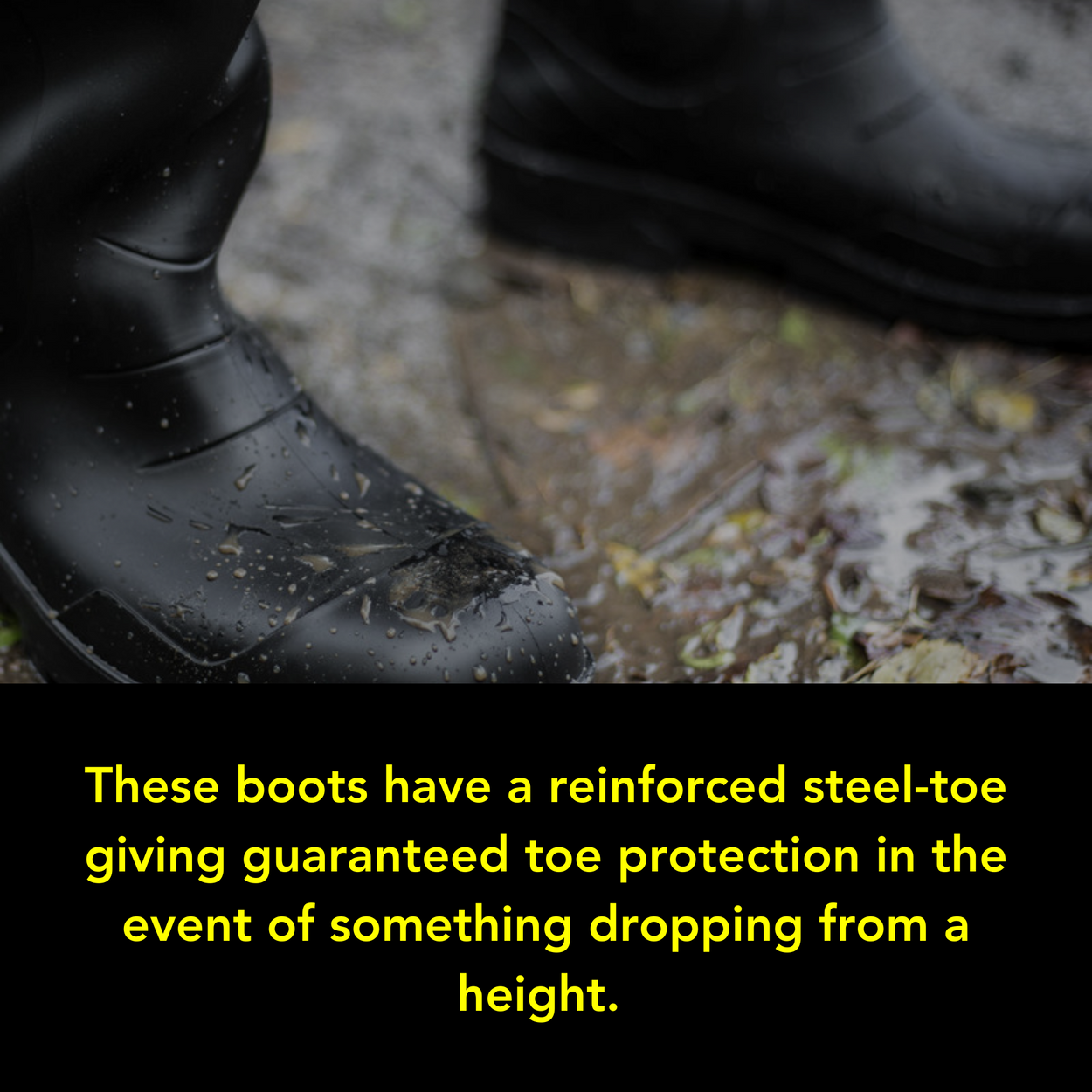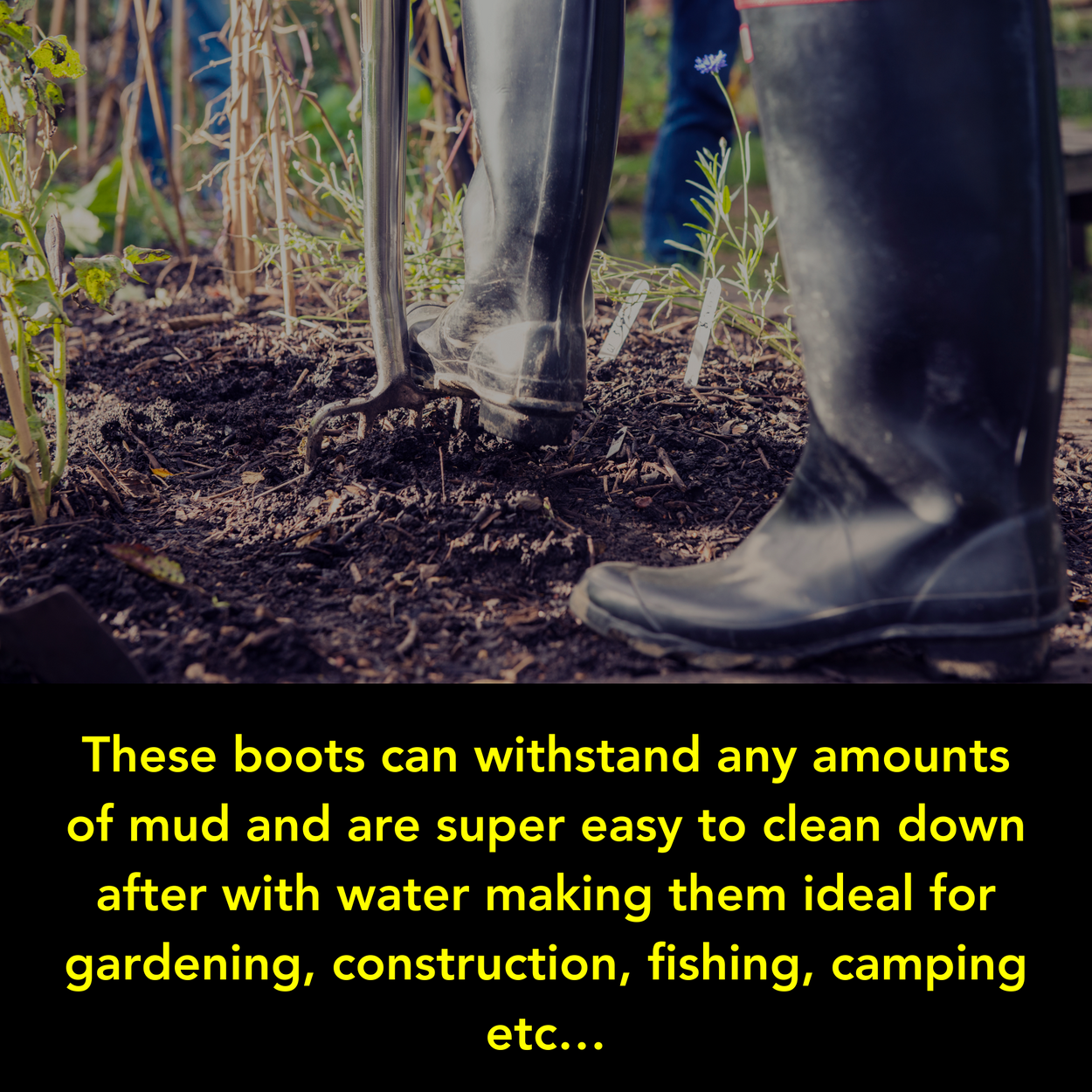 GBBSafety
Safety Wellington Boot
Black Steel Toe-Cap Easy Clean Slip Resistant Waterproof Protective Reinforced Toe Protection
HIGH QUALITY These wellington boots come with a steel toe-cap midsole for enhanced guaranteed safety. A must-have requirement on sites whatever the industry.

MEETS INDUSTRIAL STANDARDS These boots are Industrial Grade meaning they are top-performing in any type of condition you may be working in. 
EASY CLEANING These boots can withstand any amount of mud and are super easy to clean down after with water making them ideal for gardening, construction, fishing, camping, etc…
SLIP RESISTANT Our boots offer great slip protection from grease, oil, and much more. Have a full guarantee of a slip-free step wherever you may be.
TOP PROTECTION these boots have a reinforced steel toe giving guaranteed toe protection in the event of something dropping from a height. 
PLEASANT TO WEAR our boots give a secure and comfortable ride. These boots have been designed to give all-day easy wear, without causing any distress to your feet. 
WATERPROOF our boots are 100% waterproof meaning you can be carefree when treading in wet and muddy environments.