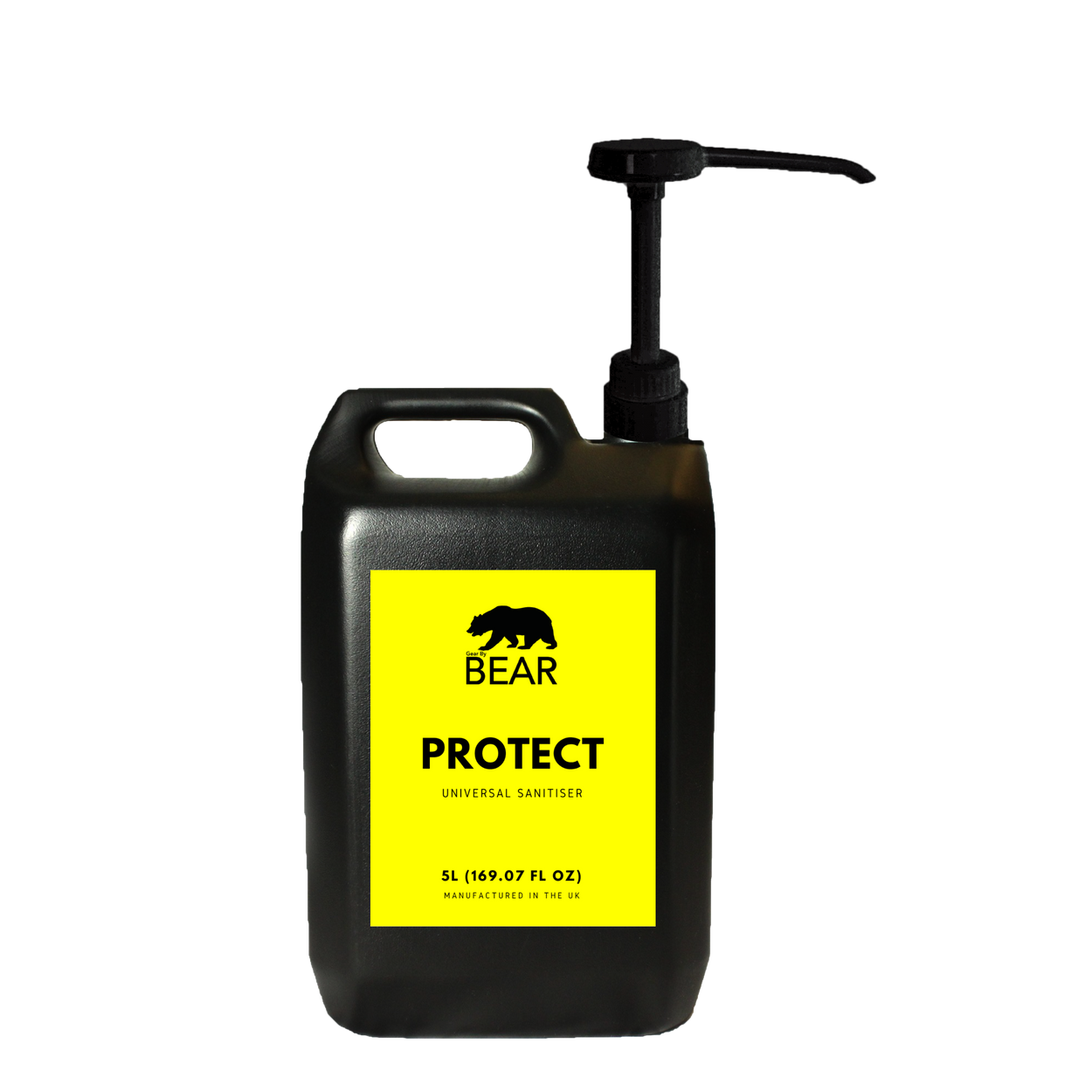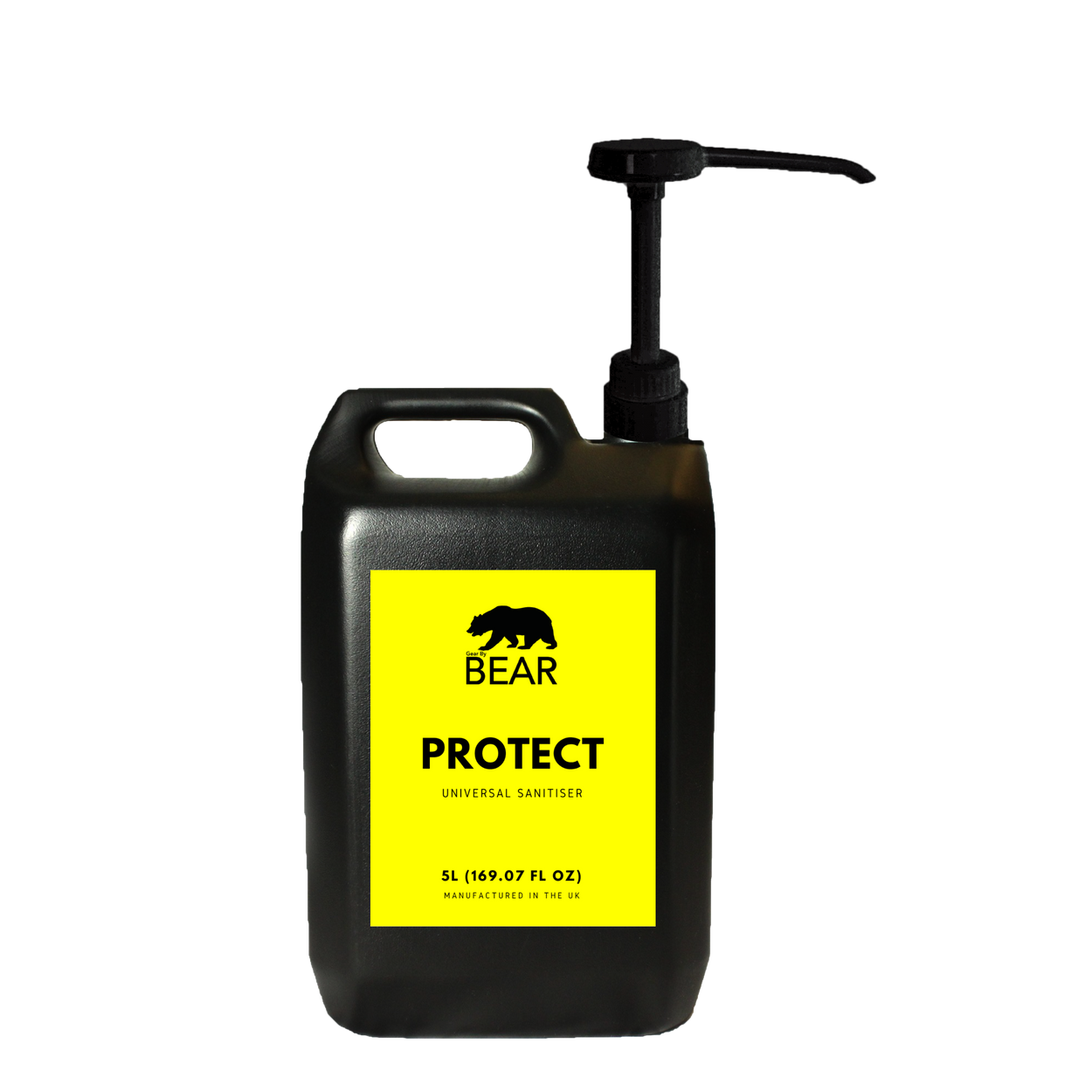 GearbyBear
PROTECT Universal Sanitiser
The GearbyBear PROTECT Universal Sanitiser is the new antiviral, antibacterial agent that is highly effective against COVID 19.
The complex polymeric biocide and virucide that is applied to the hands or surfaces for the purpose of removing common pathogens (disease-causing organisms) and viruses including COVID19.

Properties:
Kills 99.999% of bacteria in a broader spectrum and over a much longer time than alcohol gels
Contains NO Alcohol
Non-hazardous
Does not dry skin, in fact, it moisturizes
Leaves a highly active residual dry film on skin and surfaces.
Excess liquid from decontamination can go straight to drain.
Product Compliance:
Our sanitiser has been tested and certified to BSEN1276 and BSEN13697 against bacteria and to BSEN14476 against viruses.

Our sanitiser 

has been tested internally against COVID19 and is successful.
Formal testing against COVID 19 is underway and certification is imminent.

Our sanitiser 

conforms to the requirements of Biocidal Products Regulation. The consolidated version of the Regulation (EU) No 528/2012
Availability: (ON THE SHELF READY FOR DISPATCH)
Our sanitiser comes in

 a foaming hand and surface cream:
250ml, 500ml, 1L, 5L, 25L
Packaging may vary 

Please contact for stock quantities before placing your order