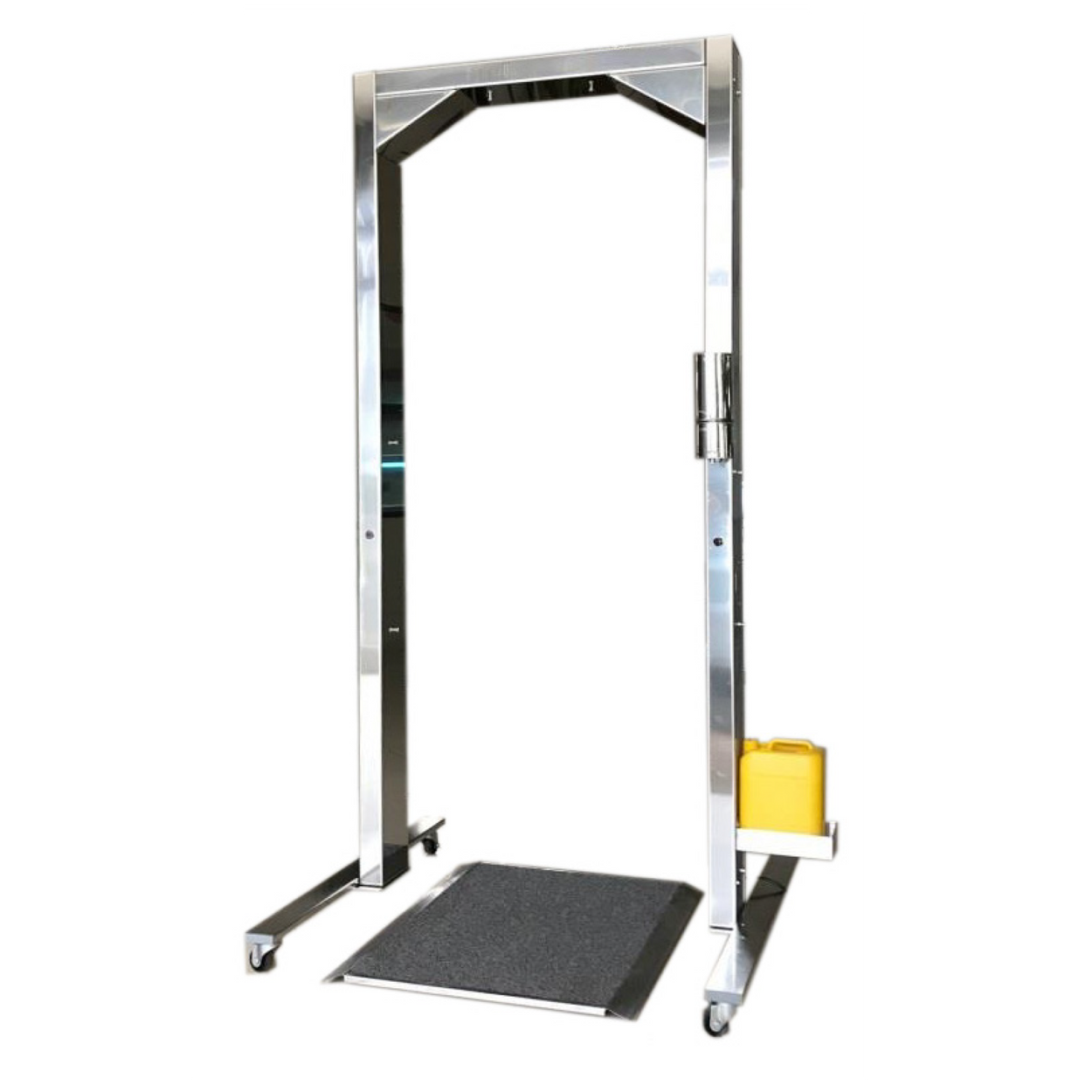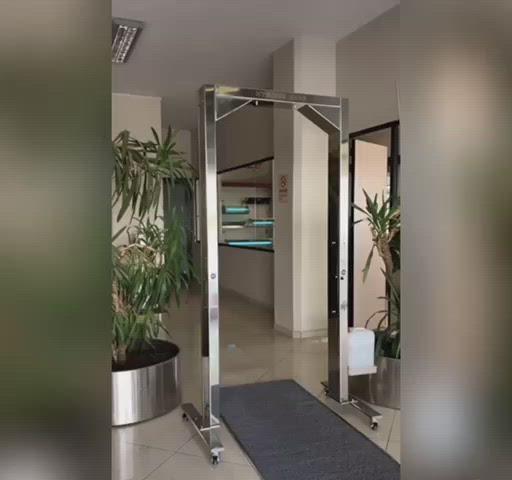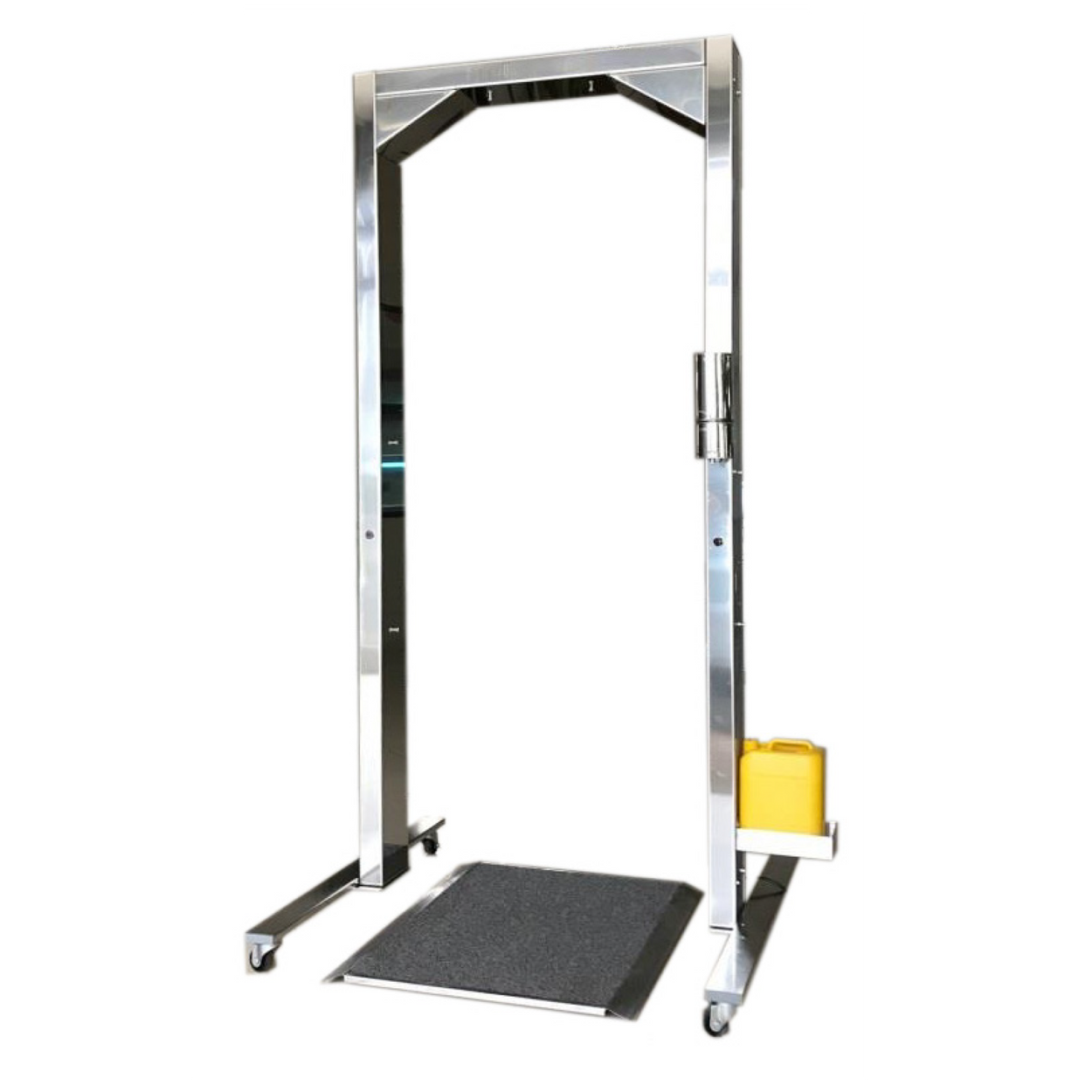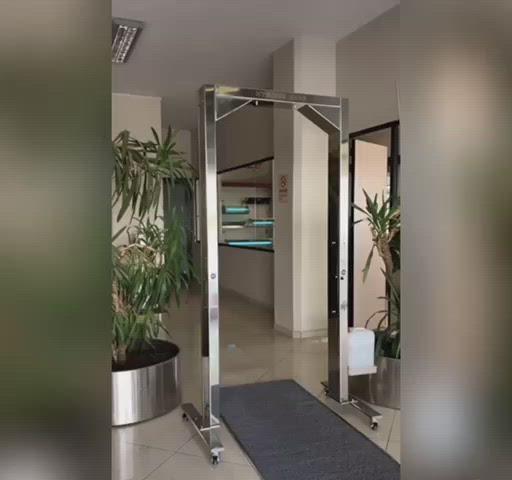 BEARProtect
PREVENT Hygiene Entrance 1.0
Full Body Decontamination with Vaporised Sanitiser
Automated, fast and effective disinfection of all personnel on entry and exit
Senses a person from 80cm way and automatically applies a fine mist of PROTECT Universal Sanitiser vapor as personnel walk through the entrance.
Features an automatic hand sanitizer dispenser for additional and thorough hand sanitization.
Protects your building against contamination from bacteria on personnel's clothing and hands.
Designed for use in high-density areas such as Airports, Offices, Production Lines, Schools, and Hospitals.

How much would a full-scale lock down cost you?
Sanitise every person for just £0.29 per day.
Based on 4 uses per person, per day. 6ml of PROTECT Universal Sanitiser used per application.
Contact us for more details.
Specifications:
Disinfection method                                   Pulverisation
Application time                                         3 secs (passing)
Sanitiser used per application                    6ml
Sanitiser hopper Fits                                   5L bottle
Voltage 230V                                              50Hz
Weight                                                        75Kg
Size                                                             1030 x 160 x 2200mm
Application surfaces                                   Grade 316 Stainless steel
Areas of use                                                Enclosed areas (inside)
Installation options                                     Free-standing (wheels) or fixed
Recommended Sanitiser                             PROTECT Universal Sanitiser