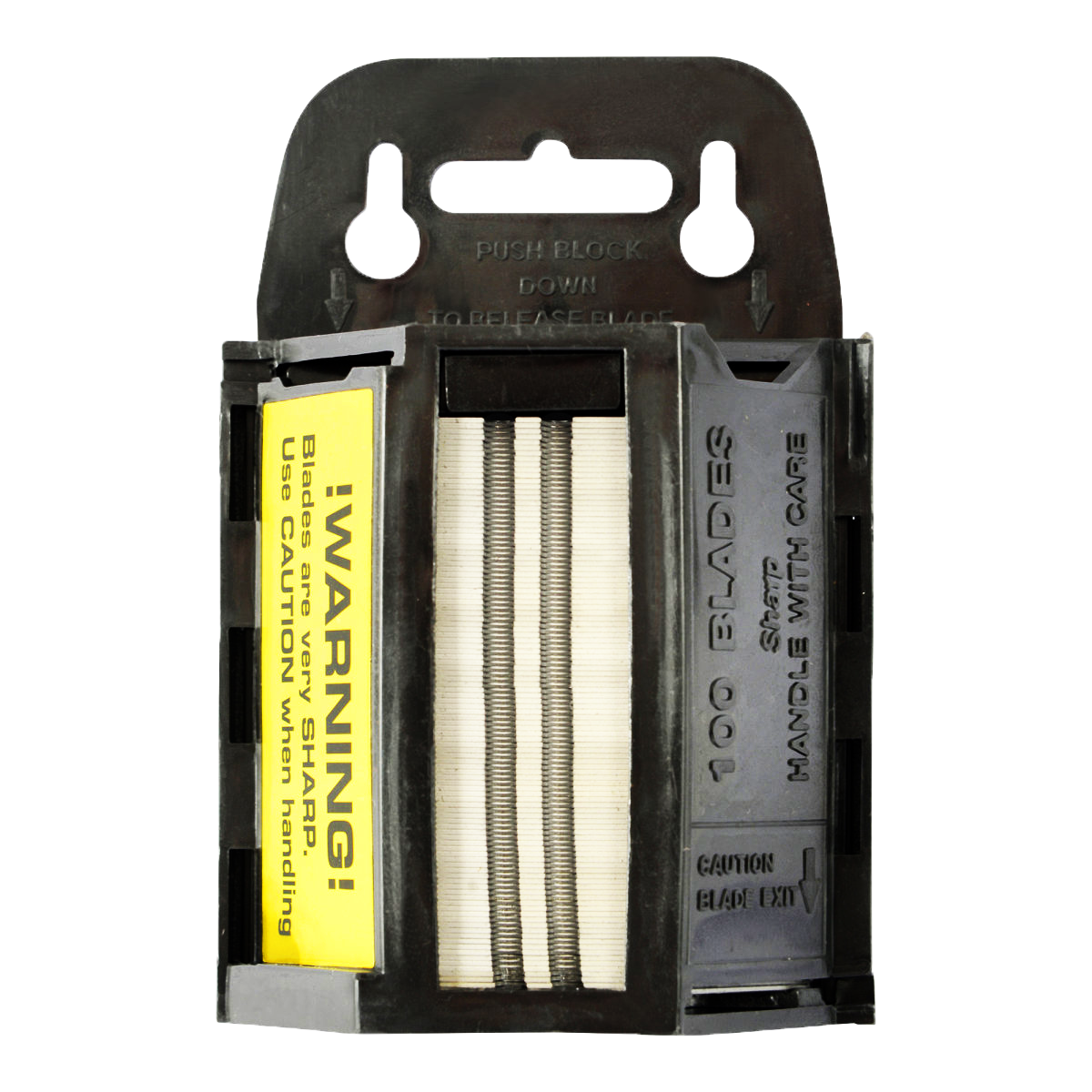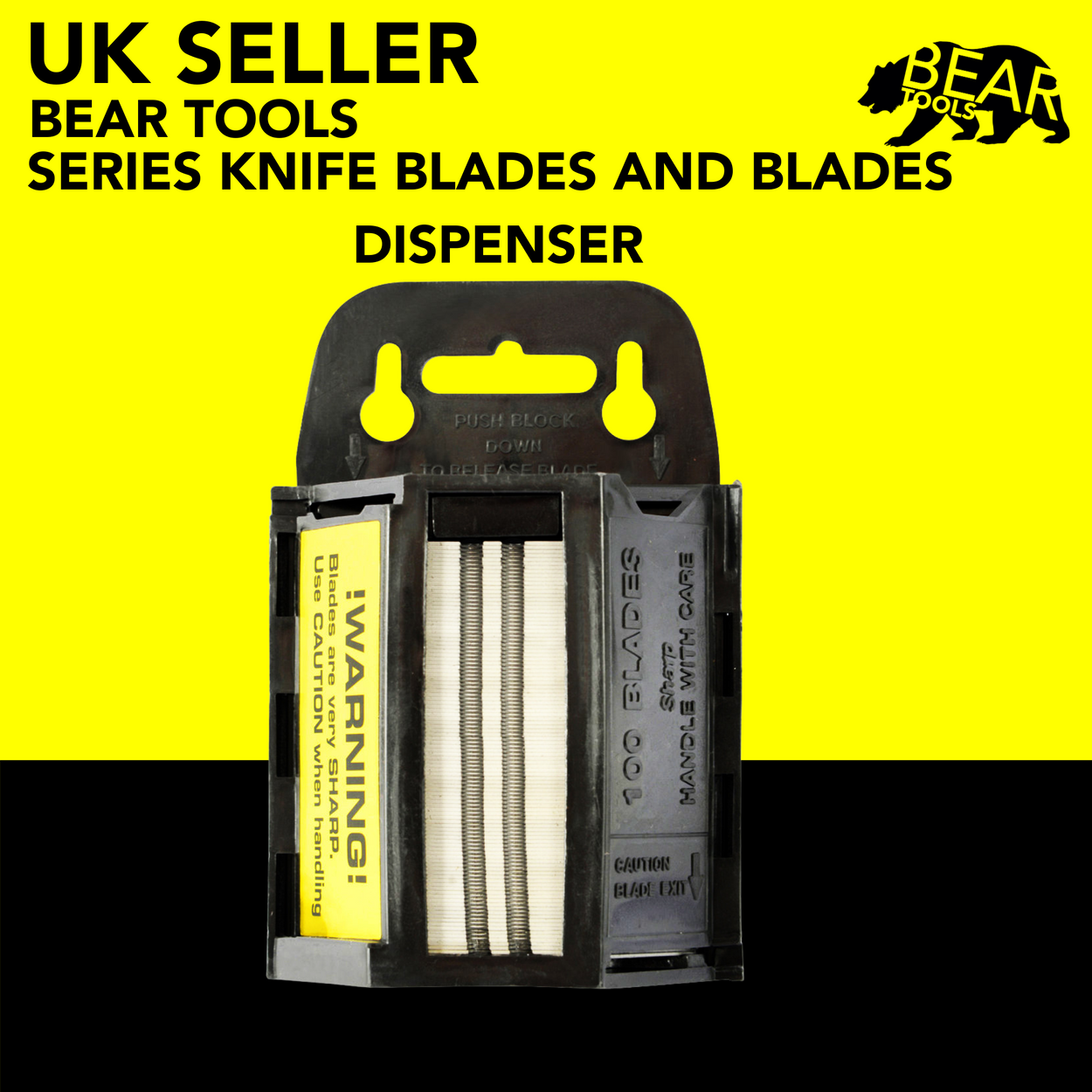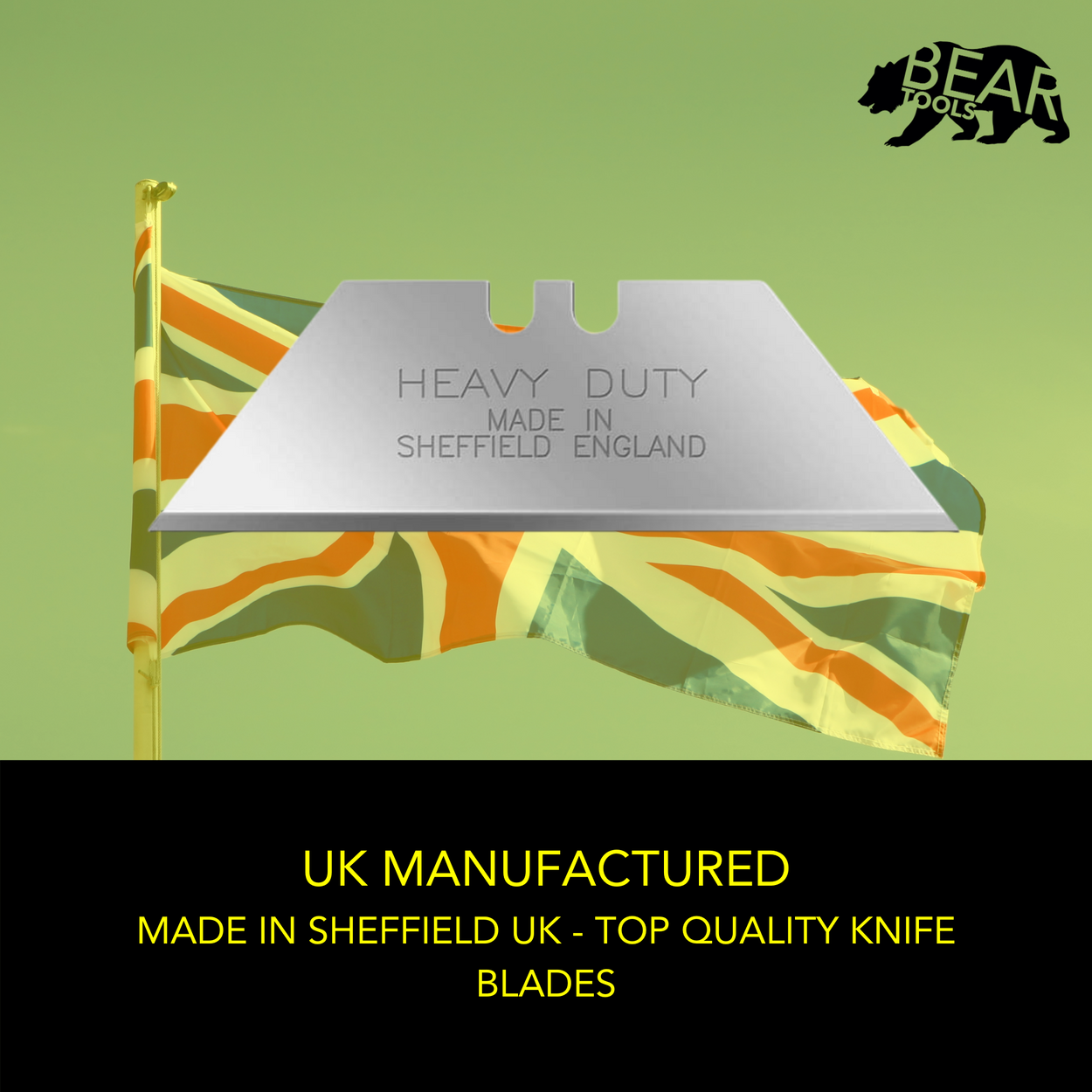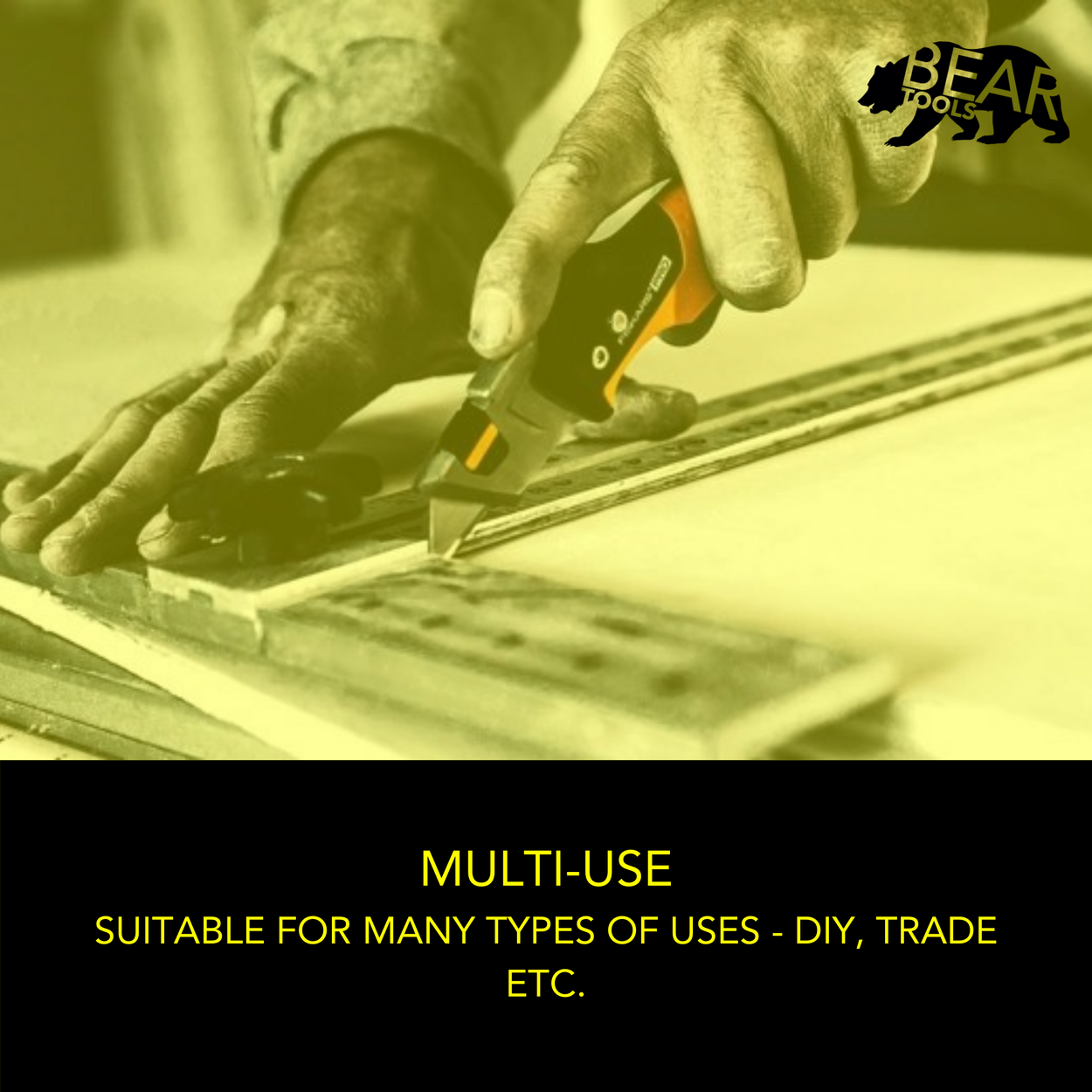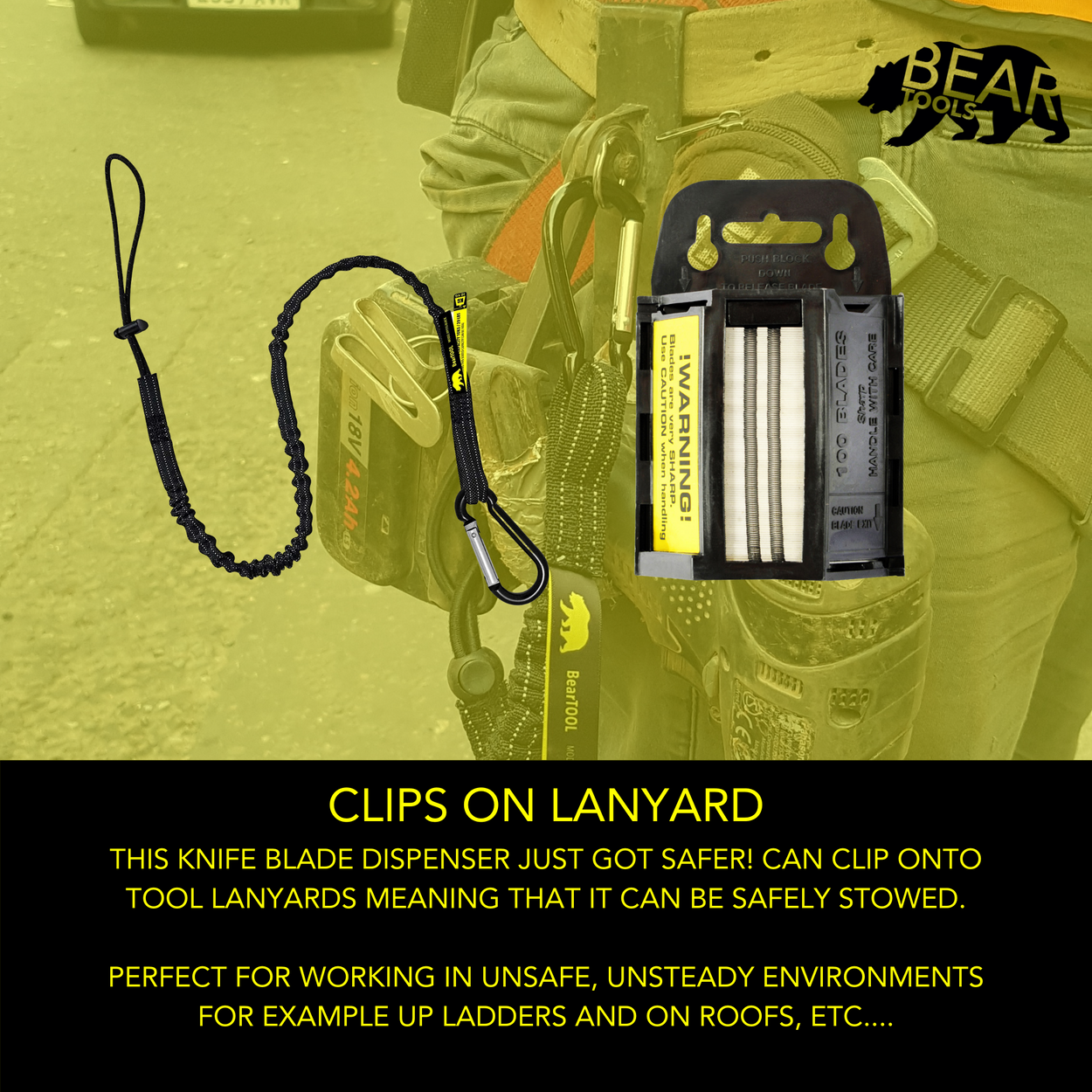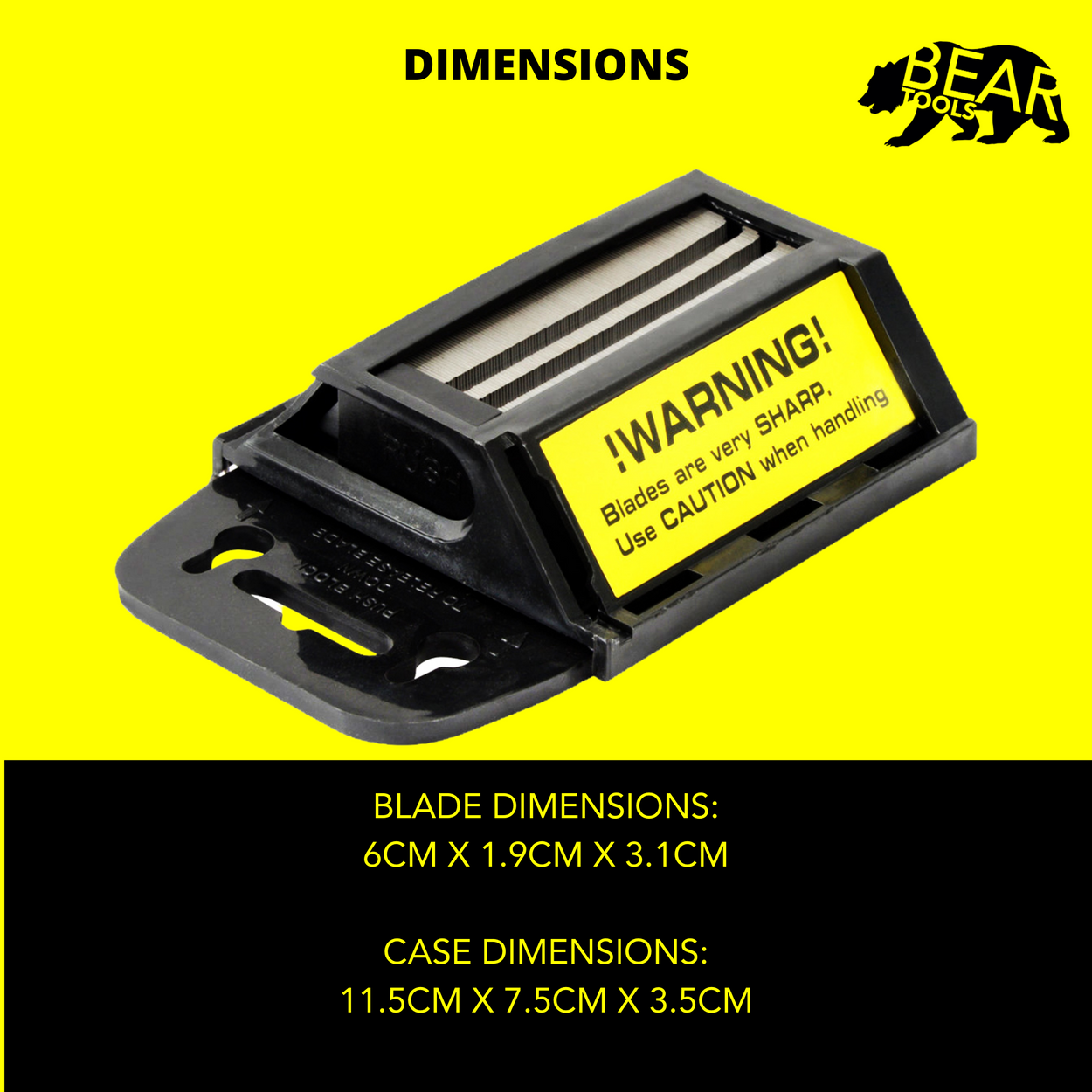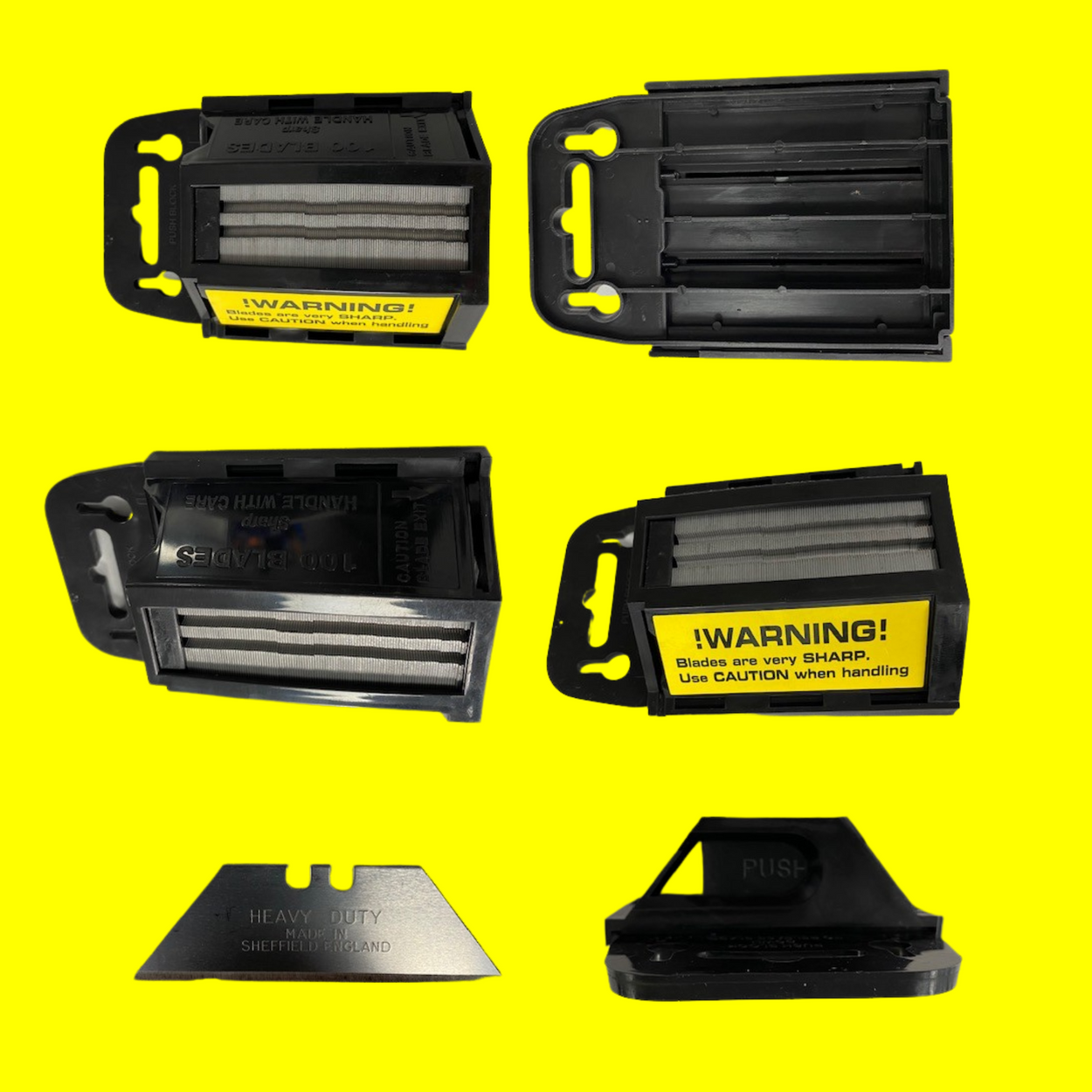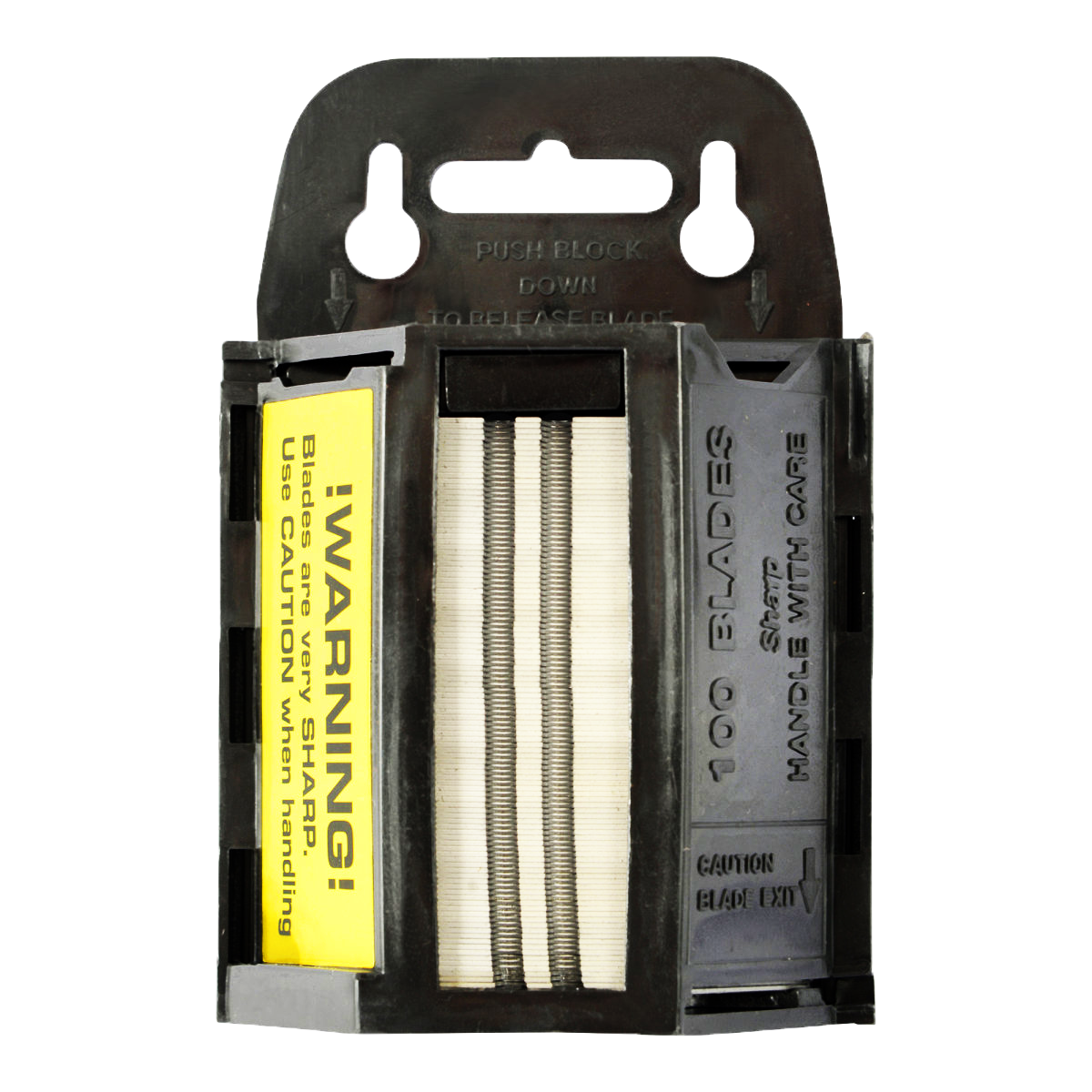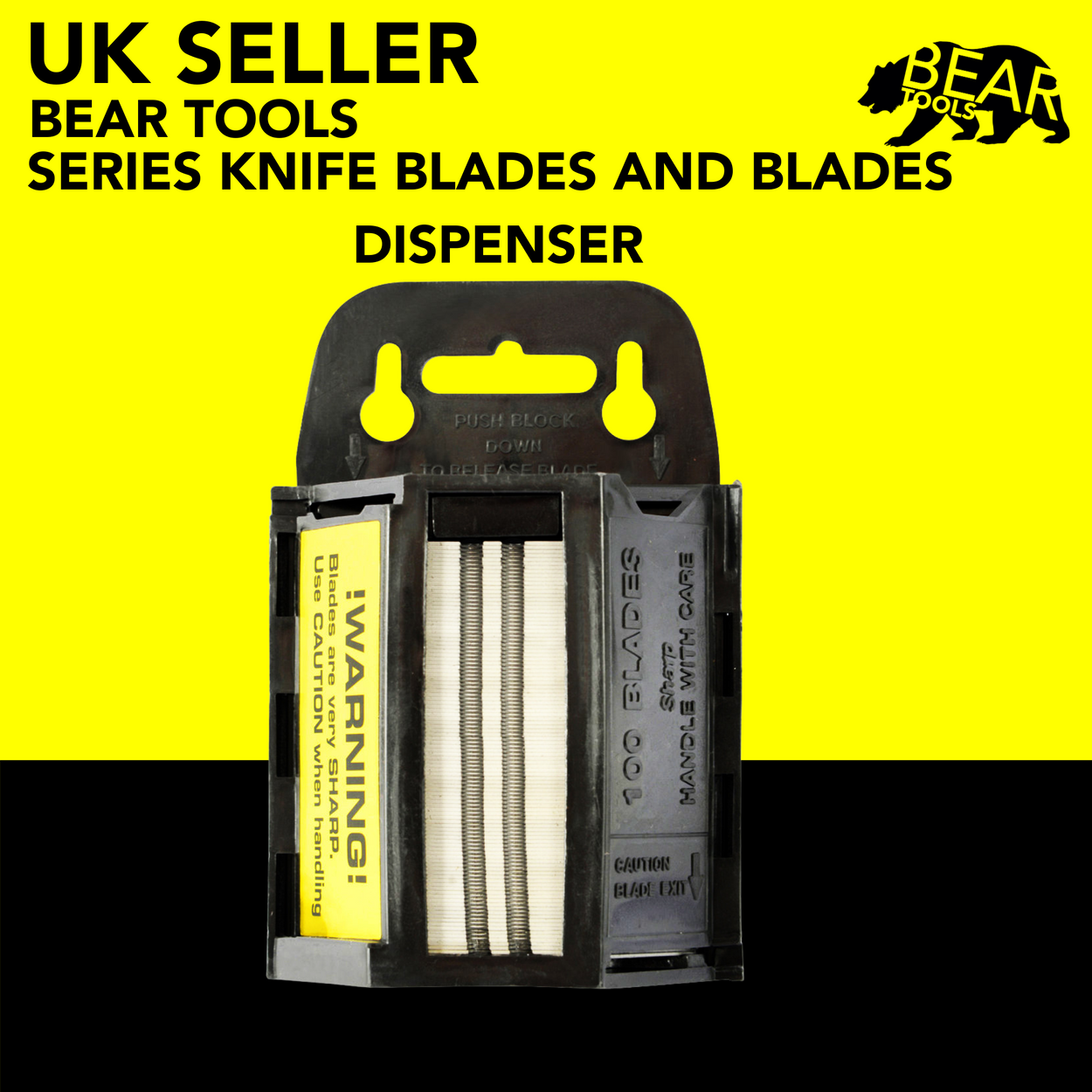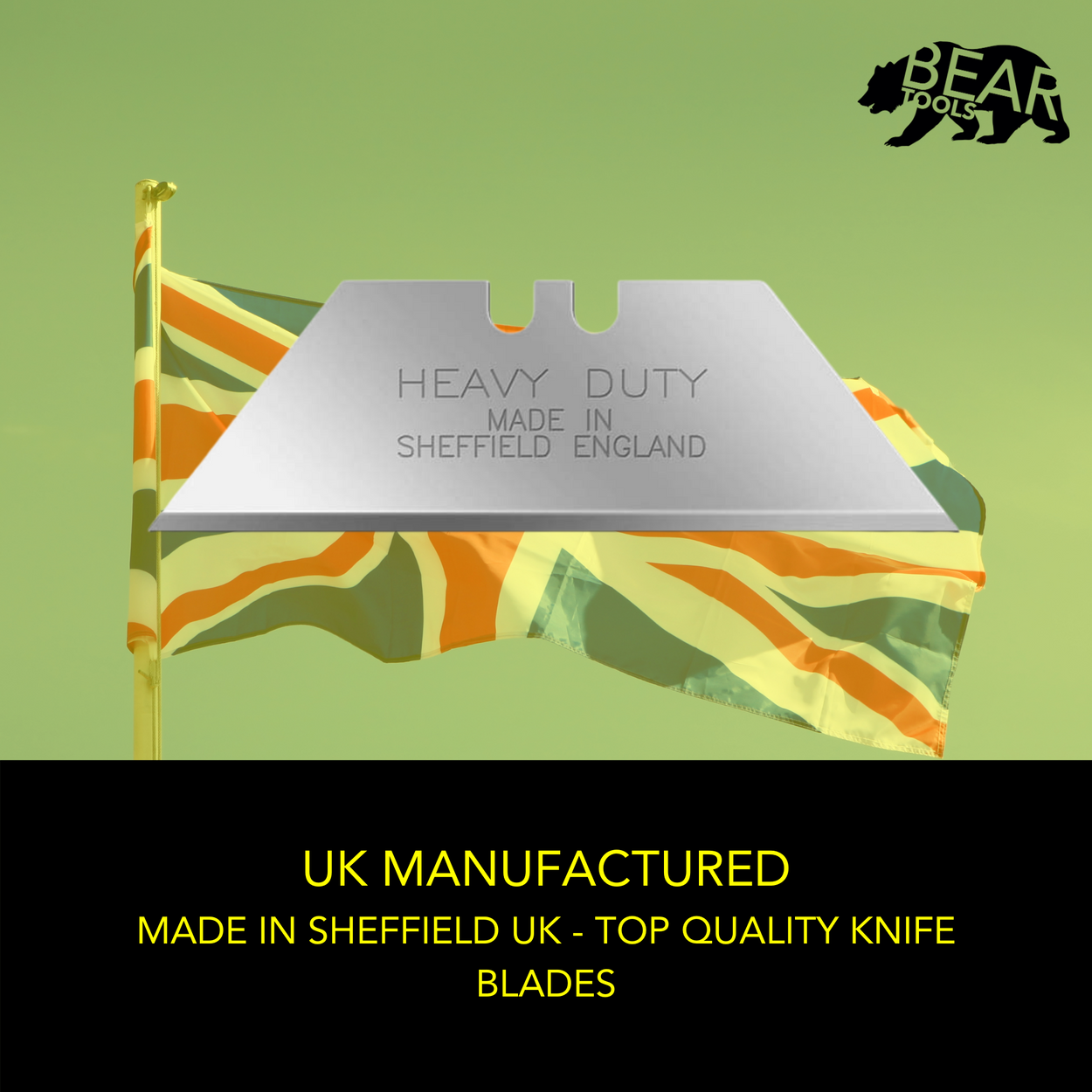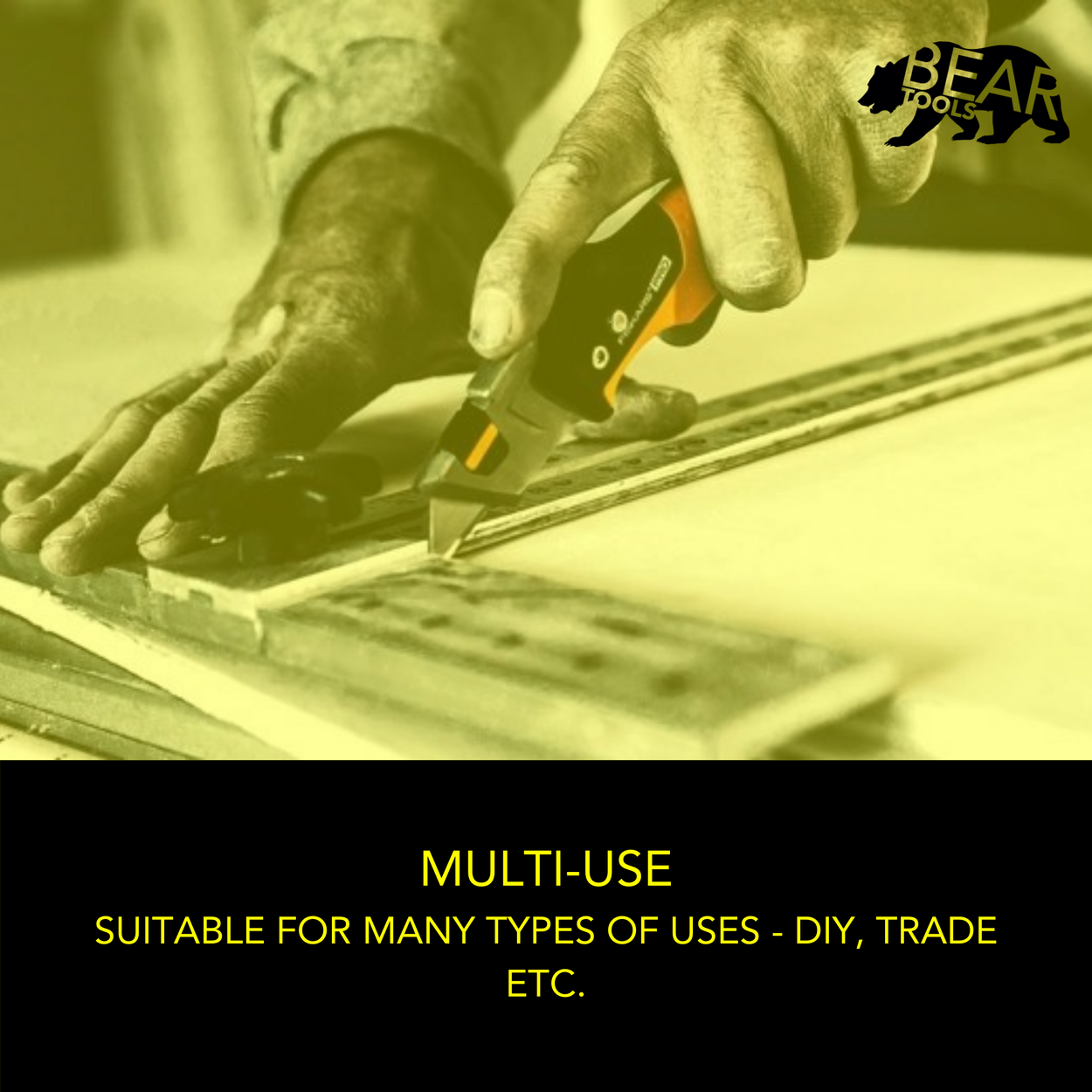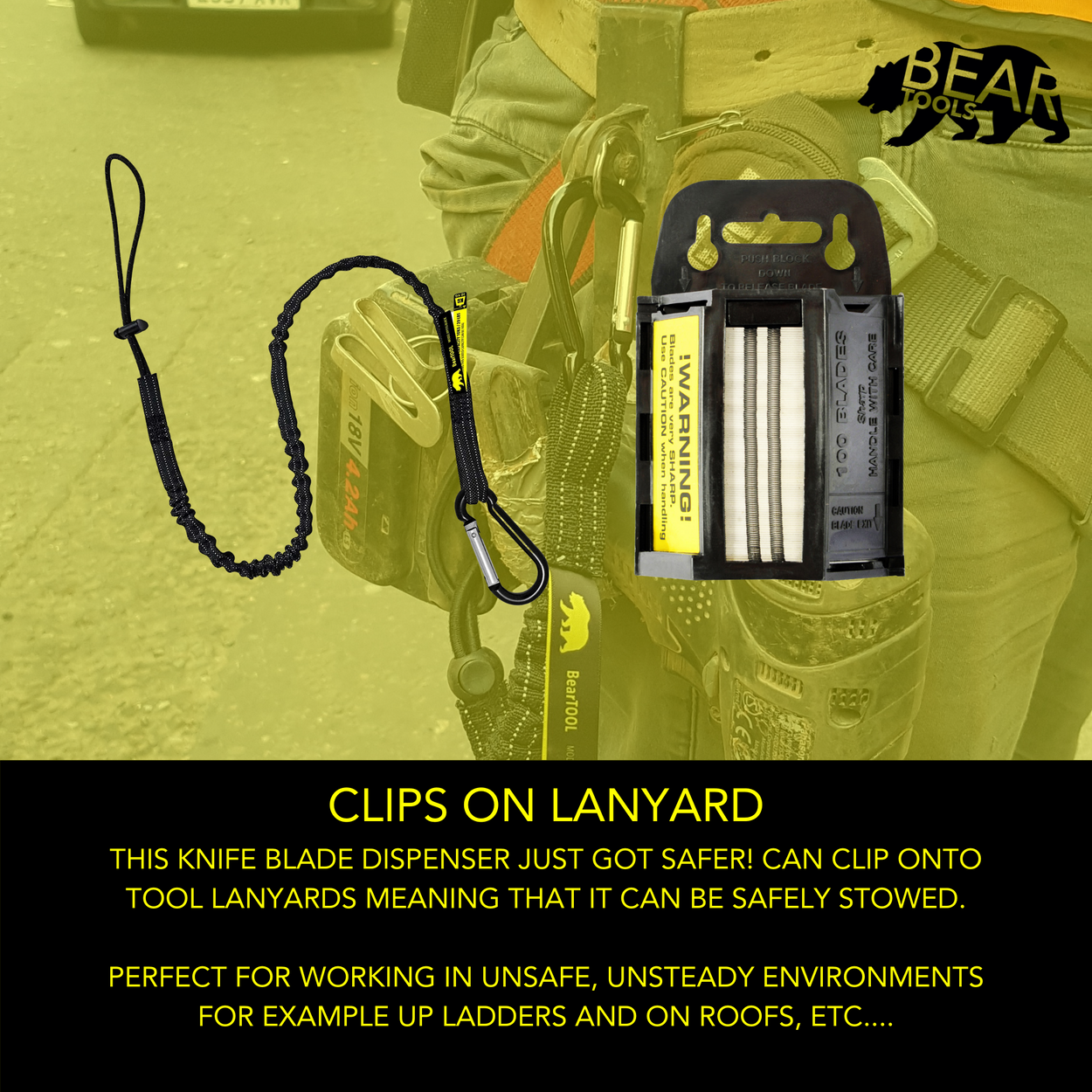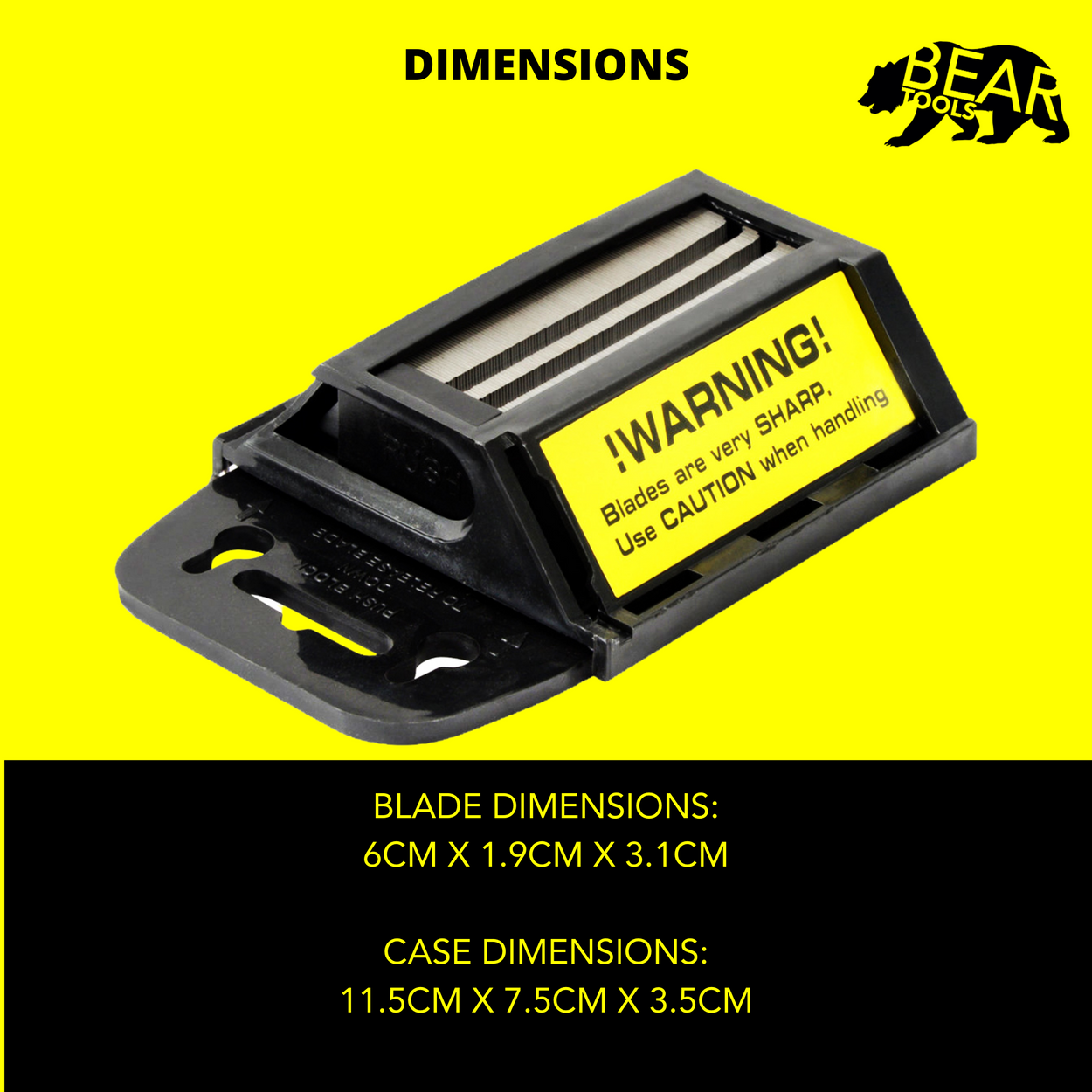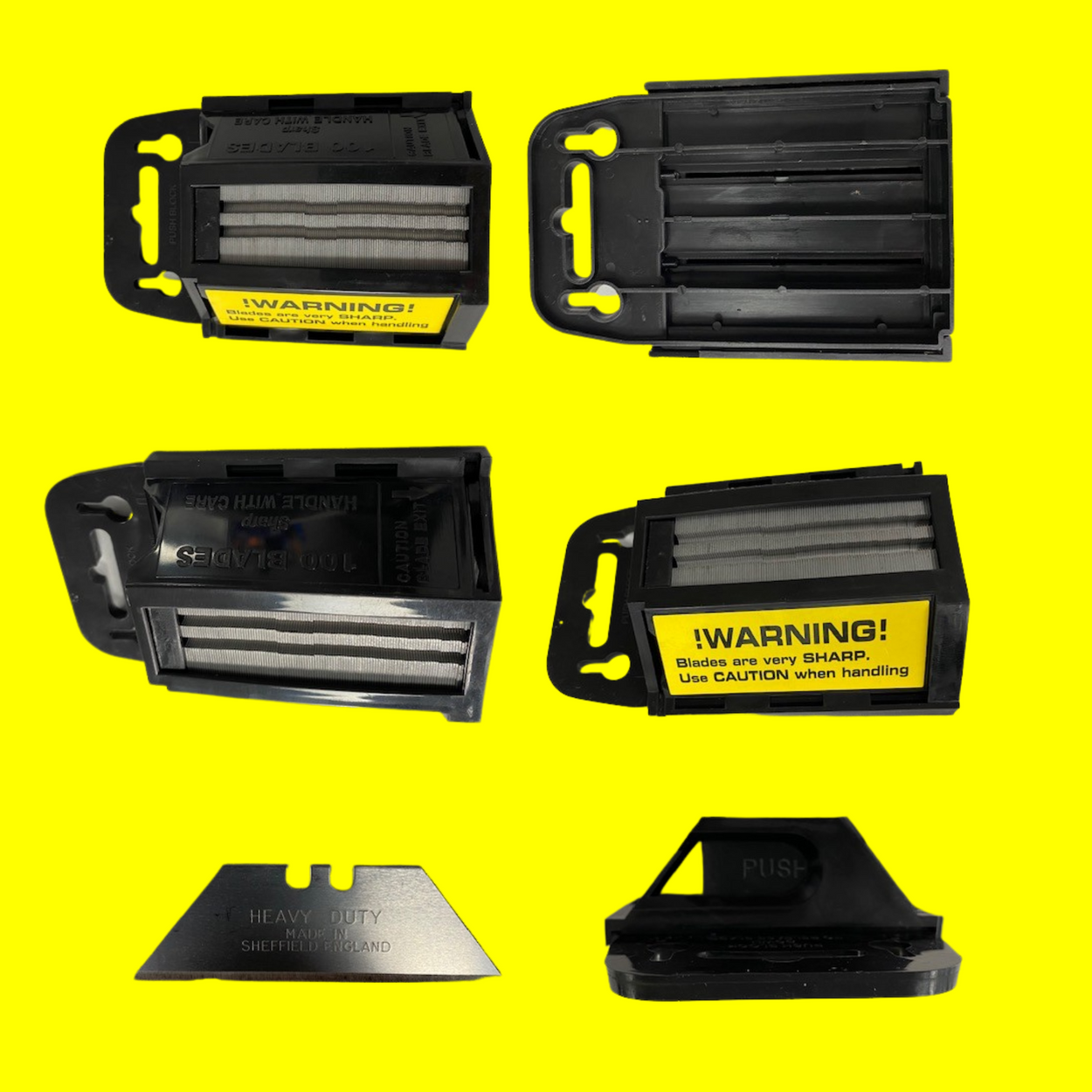 BearTOOLS
Heavy Duty Knife Blade - 100 Piece Safety Dispenser
MANUFACTURED IN THE UK
MADE IN UK - MANUFACTURED IN SHEFFIELD, UNITED KINGDOM USING PREMIUM QUALITY STEEL.
MULTI-USE - THESE HIGH-QUALITY BLADES CAN BE USED FOR A WIDE RANGE OF THINGS - SUITABLE FOR ALL TRADES AND DIY.
HEAVY-DUTY - THESE BLADES ARE CONSTRUCTED OF HIGH-QUALITY MATERIALS MEANING THEY ARE EXTREMELY HEAVY DUTY AND COME WITH A DISPENSER MEANING THAT THEY CAN BE STORED SAFELY WHEN NEEDED.
THESE BLADES HAVE BEEN DESIGNED AND CREATED TO FIT MOST LEADING BRAND KNIVES, MAKING THEM SUPER CONVENIENT AND PRACTICAL FOR EVERYDAY USE.
PACK OF 100 - EXTRA DURABLE AND LONG-LASTING.
You will receive a pack of 100 high-quality knife blades that are extremely durable and suitable for cutting a variety of materials, from your everyday DIY carpet, cardboard, vinyl, leather, linoleum, rubber, and canvas, etc. These blades are manufactured in Britain, Sheffield - United Kingdom and are constructed of premium steel. Furthermore, these steel blades are polished and have two notch blade pattern which has accurately ground cutting edges - which makes them extremely suitable for cutting a wide range of materials as stated above. These blades are compatible with the most popular brands of trimming knives and window scrapers.