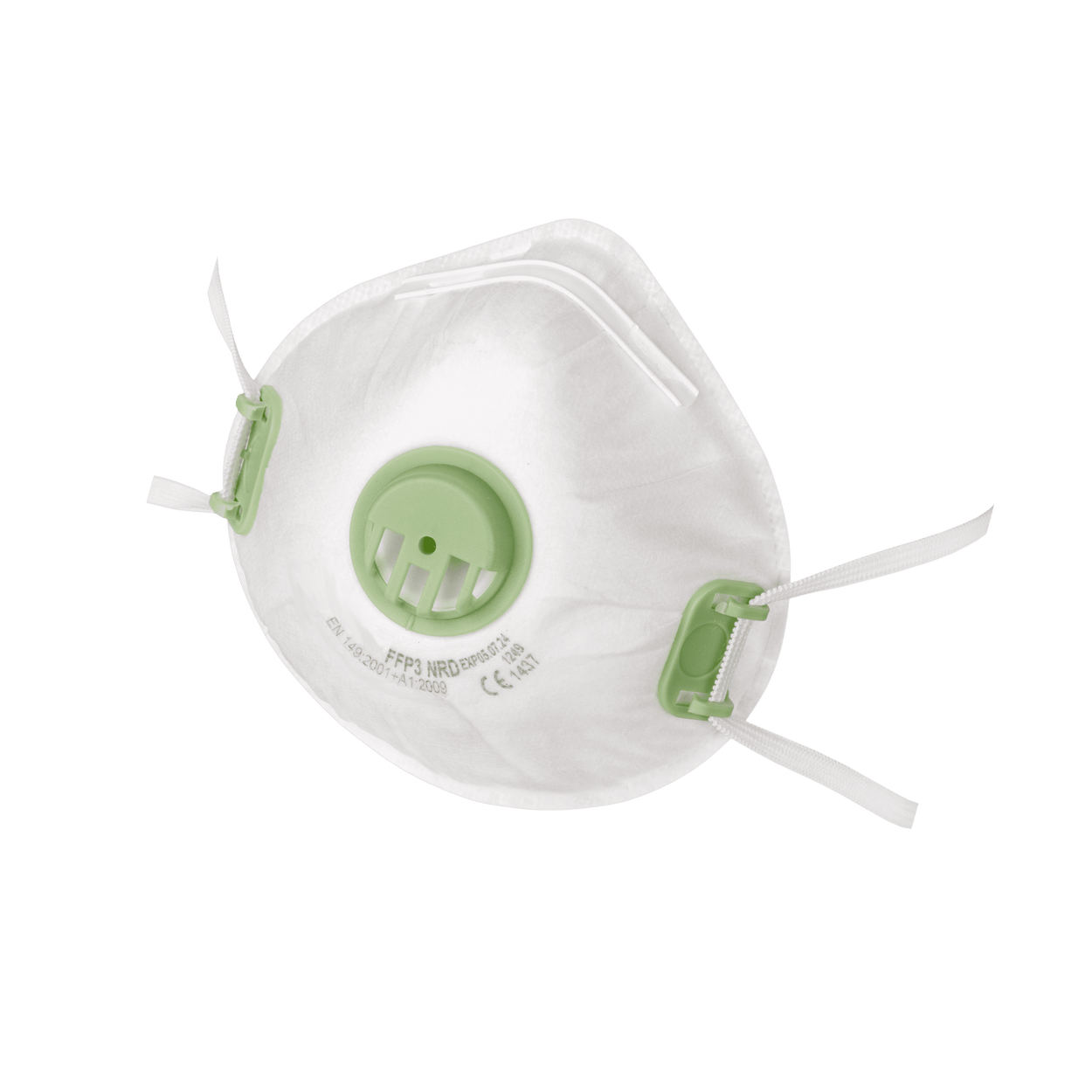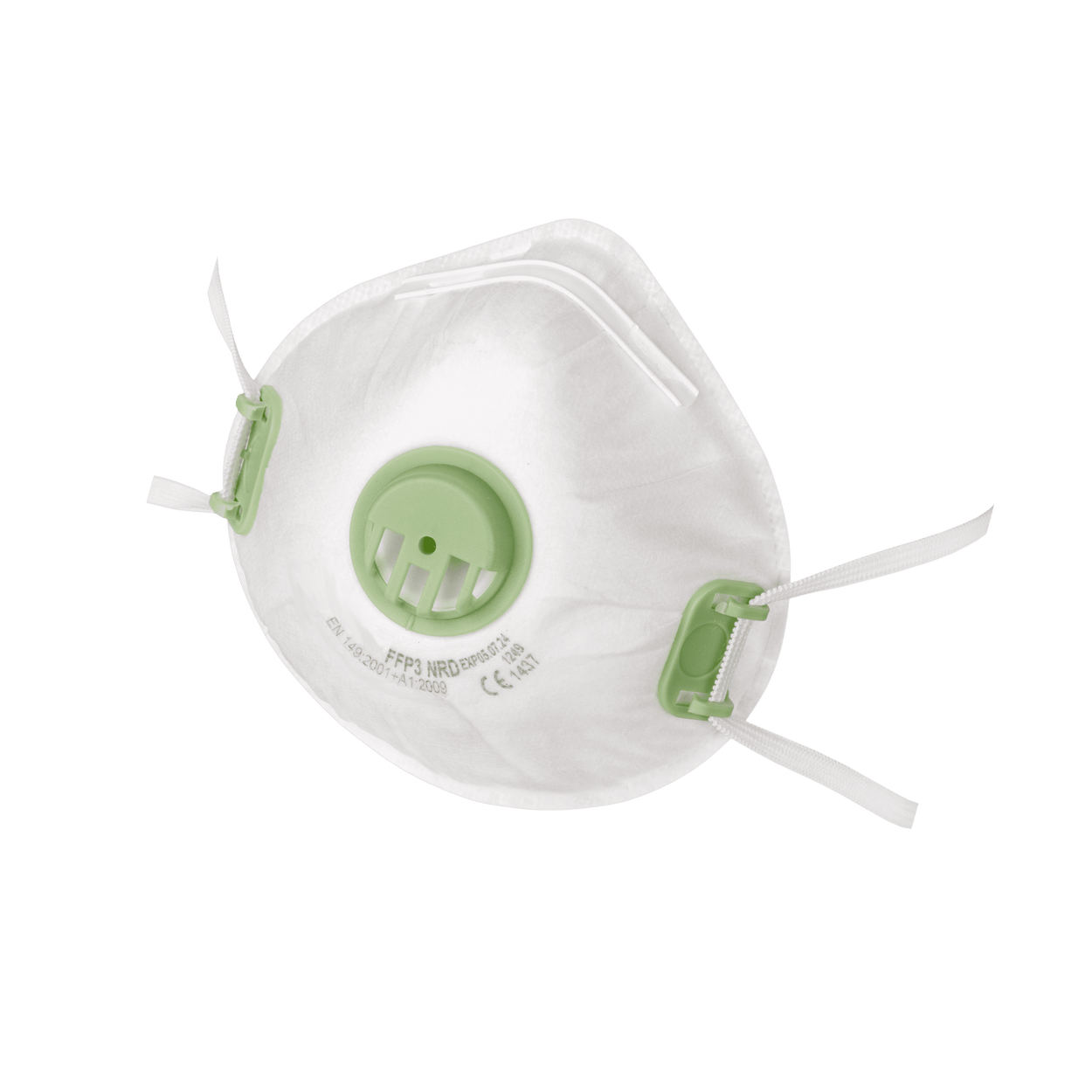 BEARProtect
FFP3 Respirator, Construction Dust Mask, CE, EN149:2001+A1:2009 Face Mask
High filtration efficiency: filters at least 99% of particles from 0.6 μ in diameter.

According to EU standard EN 149:2001+A1: 2009 & Regulation (EU) 2016/425 (PPE).

FFP3 protection class: protects against the damaging effects of dust, solid and liquid aerosols.

The anatomical shape, nose clip, and inner sealing foam ensure tightness at all times.

Reusable as part of the regulation. Dispatched same-day on orders before 2 PM.
The half mask with a 99% filtration efficiency according to standard FFP3 from EU production is designed to allow easy breathing during the entire wearing time. Thanks to the anatomical shape and the nose bridge as well as the inner sealing foam, the half mask can be easily adapted to most face shapes, so that the required tightness can be ensured.
The mask is used to protect the respiratory tract from harmful effects of dust, solid and liquid aerosols, if the oil value ≤ 0.05 mg/m3 and does not exceed the concentration of the disperse phase of the aerosol 30 x OEL (Occupational Exposure Limit), APF=30 (assigned protection factor), NPF=50 (nominal protection factor).
Made of high-quality multi-layer polypropylene, with highly elastic bands made of braided rubber thread, it can be worn comfortably by women & men at any time of year.
The FFP3 mask can also be reused as part of the manufacturer's instructions.
The protective mask is produced in the European Union by the established manufacturer, which has been producing high-quality filtration masks of excellent and proven quality in accordance with FFP1, FFP2, and FFP3 standard for more than 12 years. Of course, all masks are certified in accordance with the applicable EU regulations.