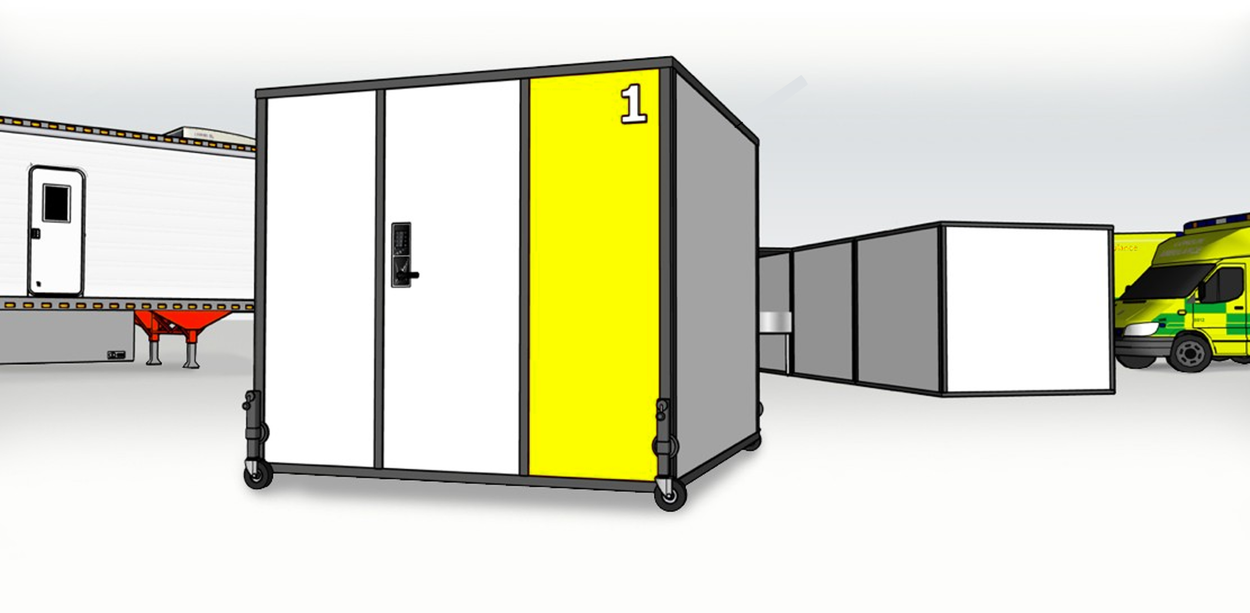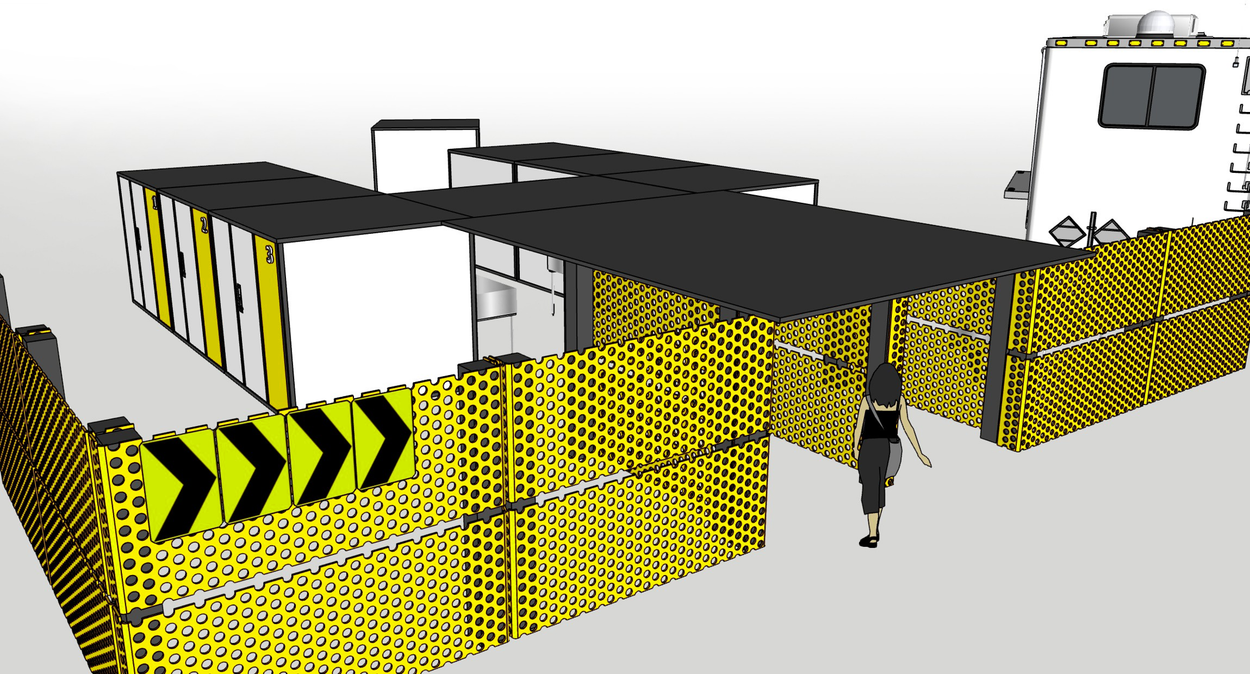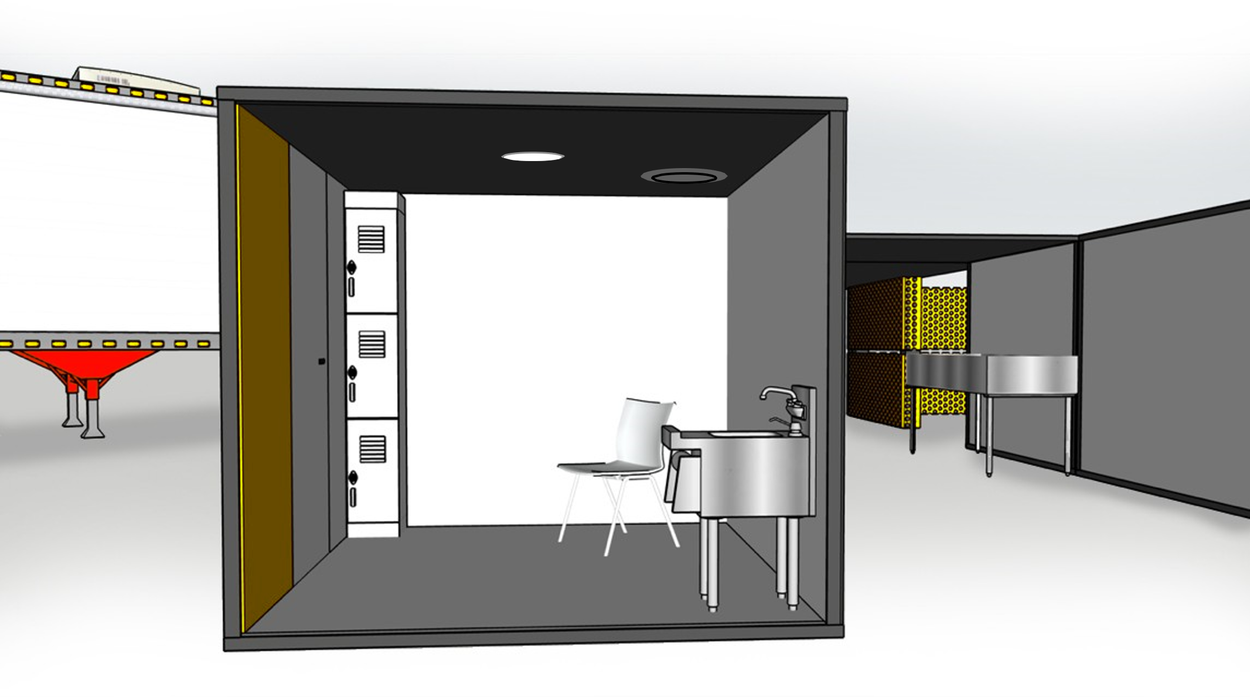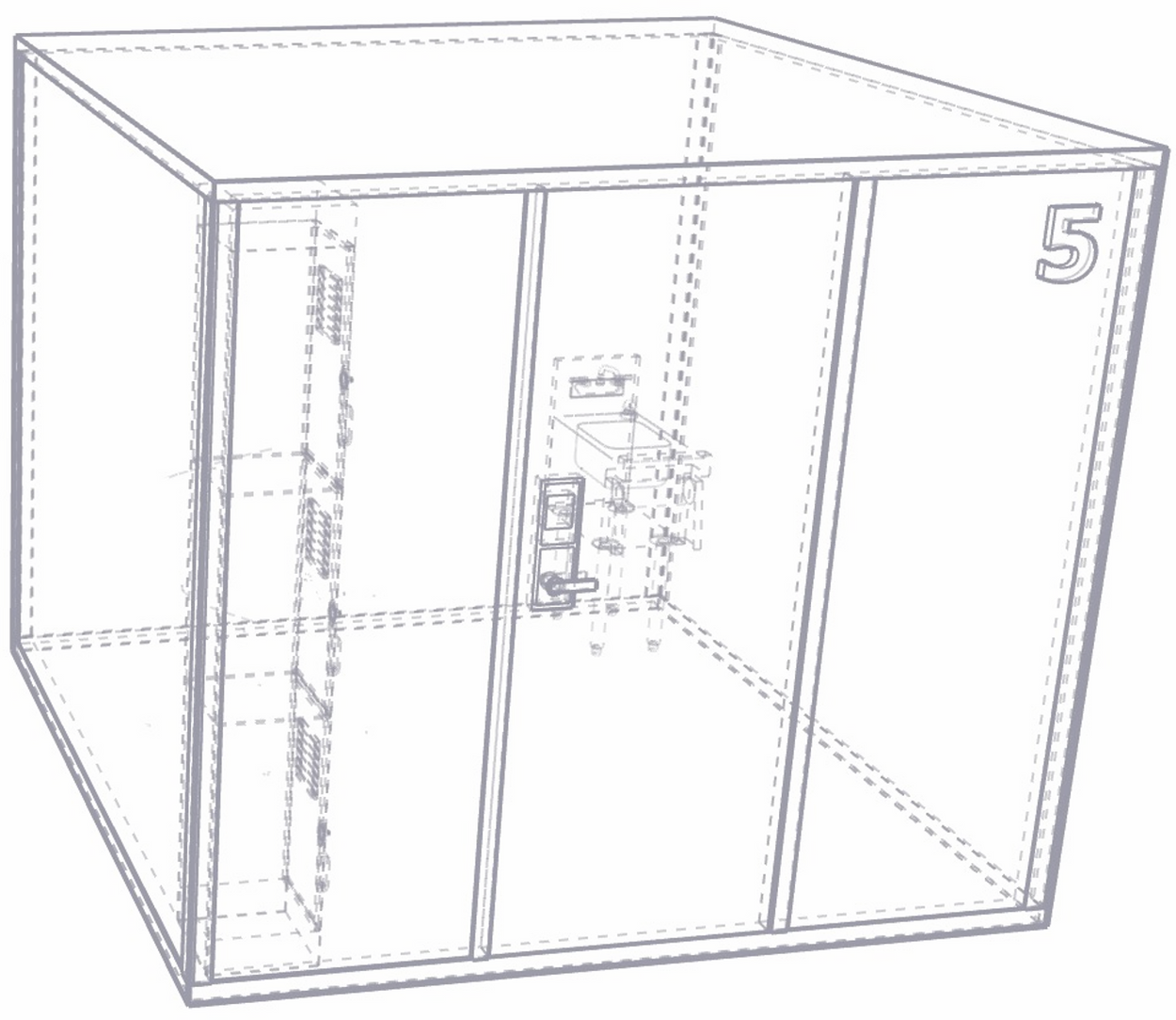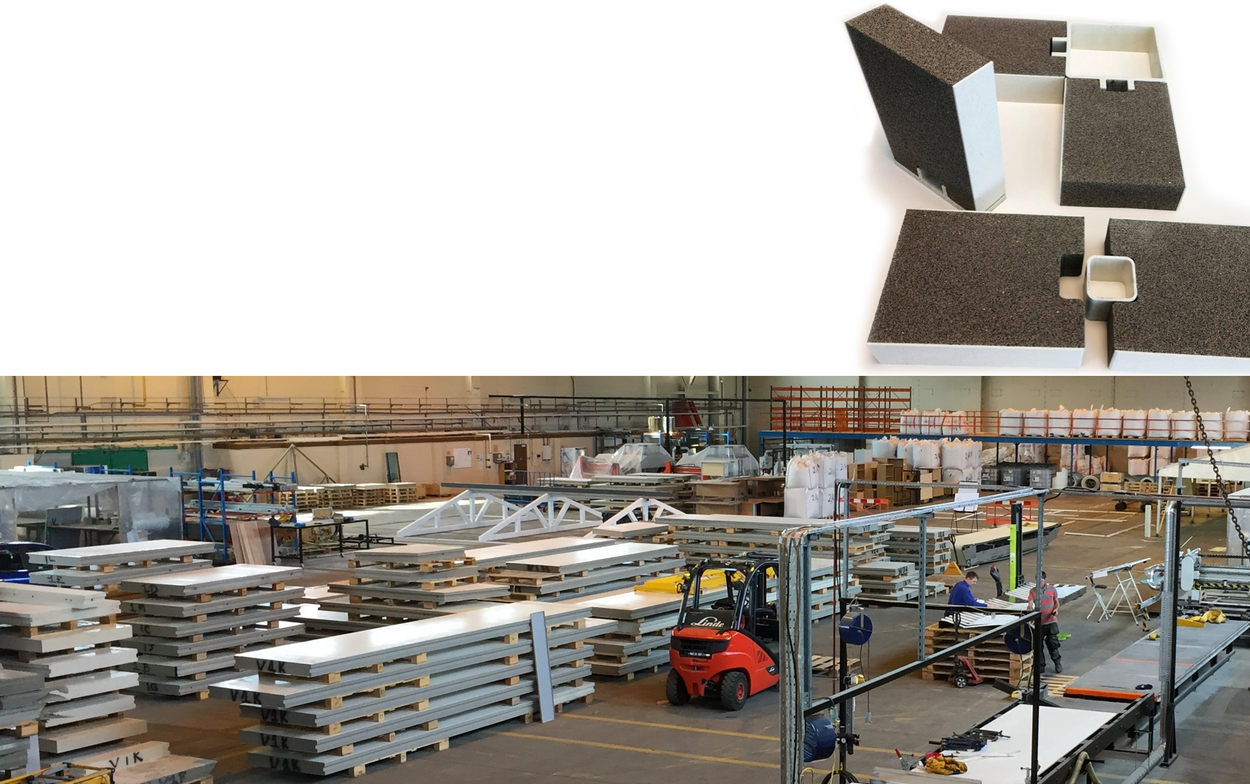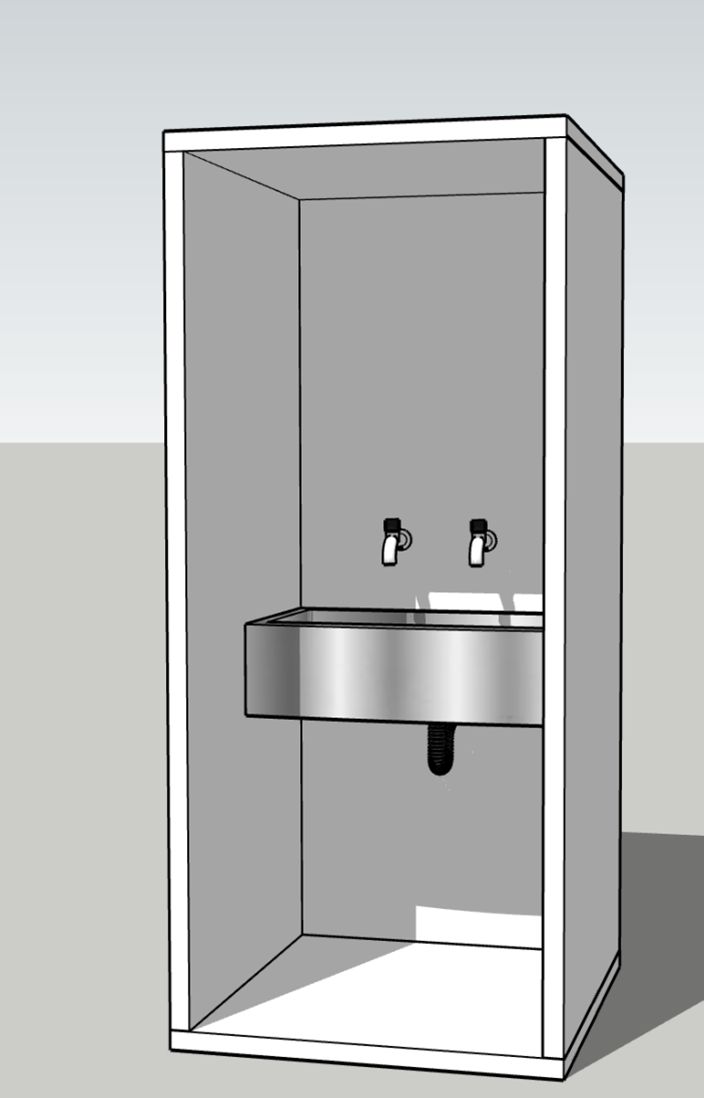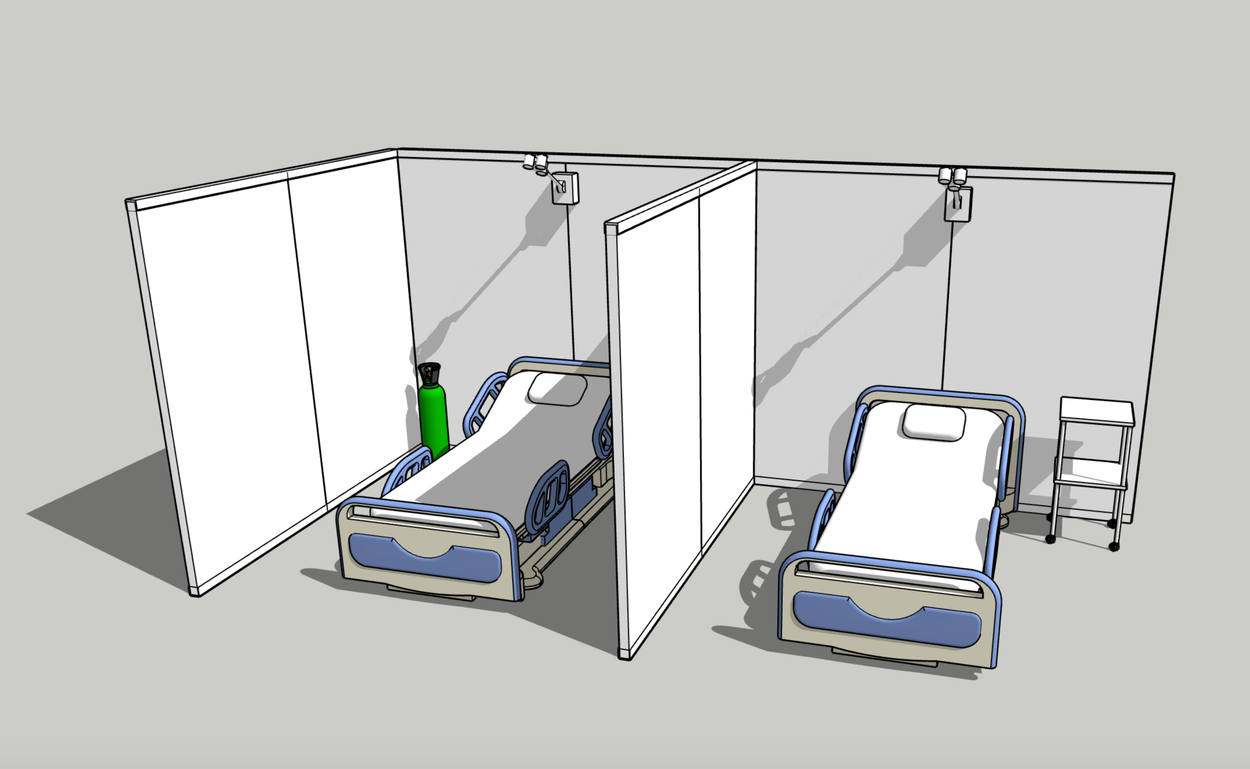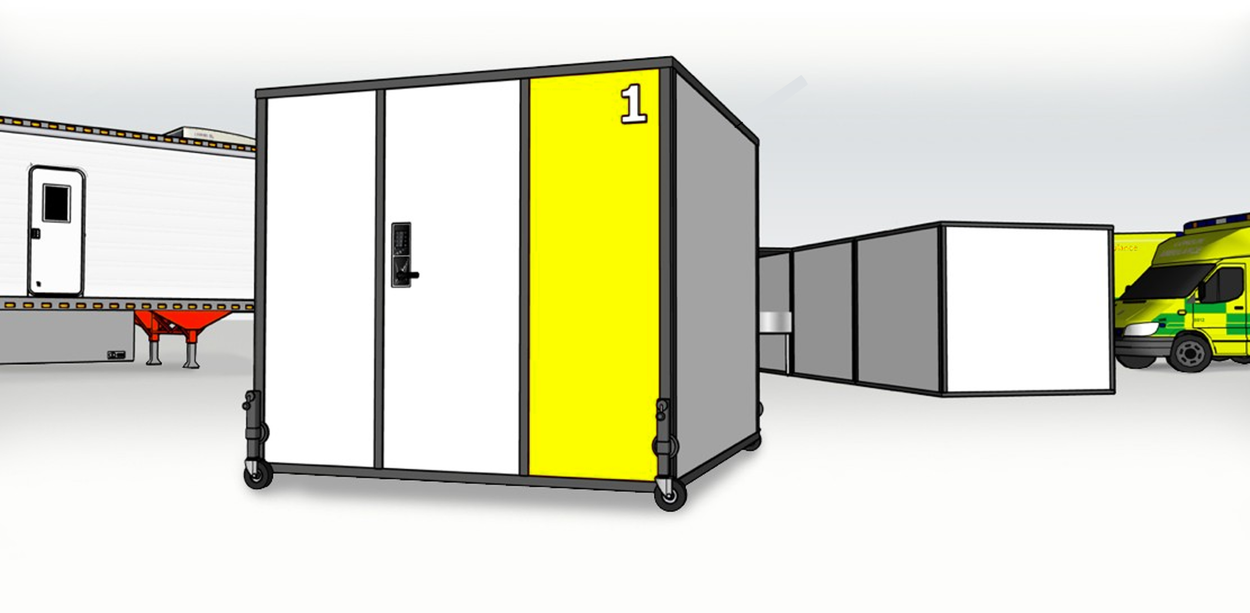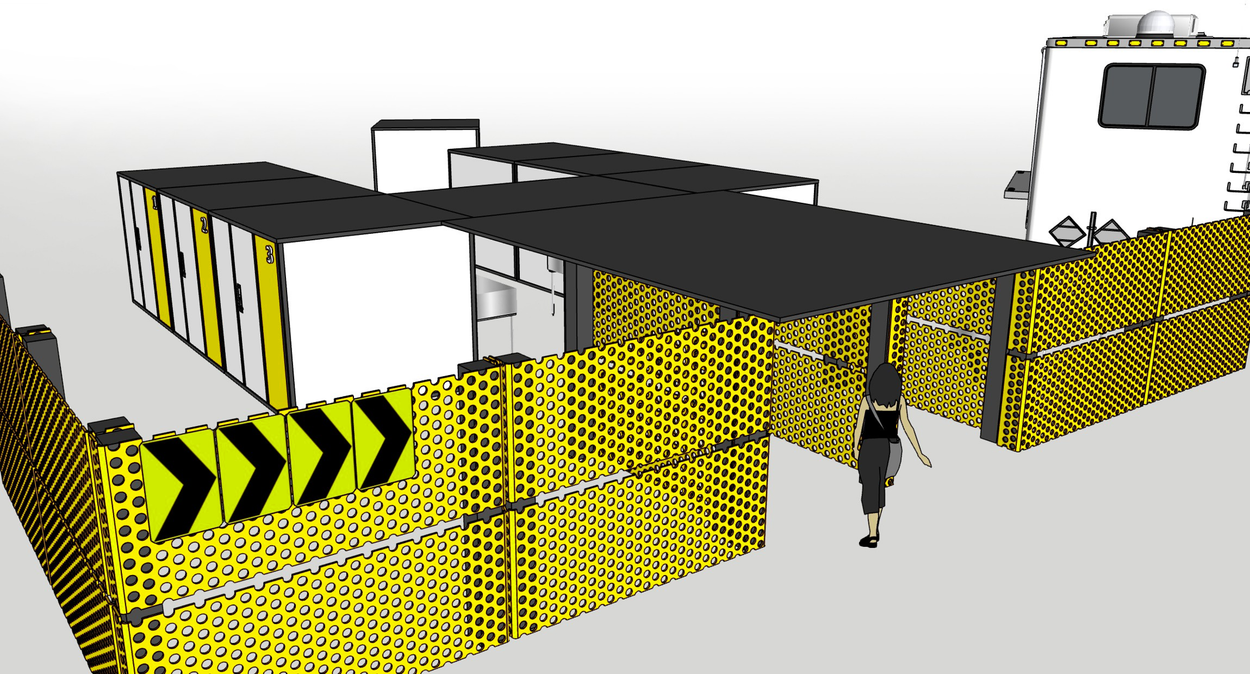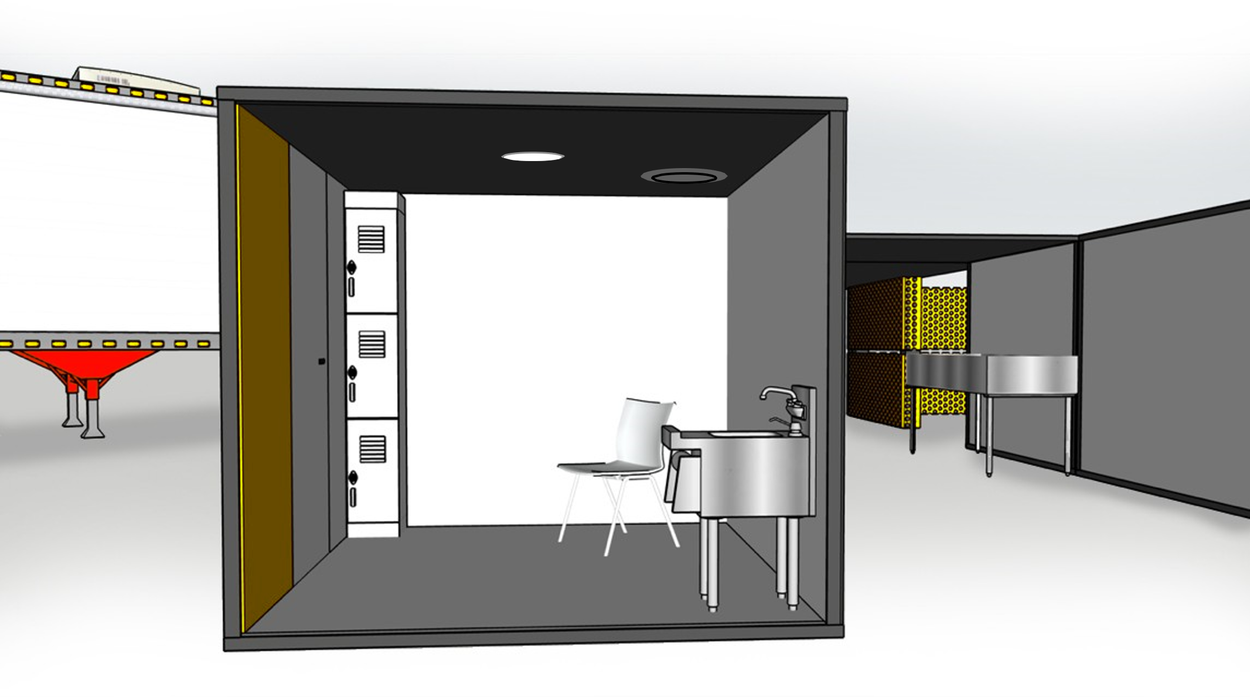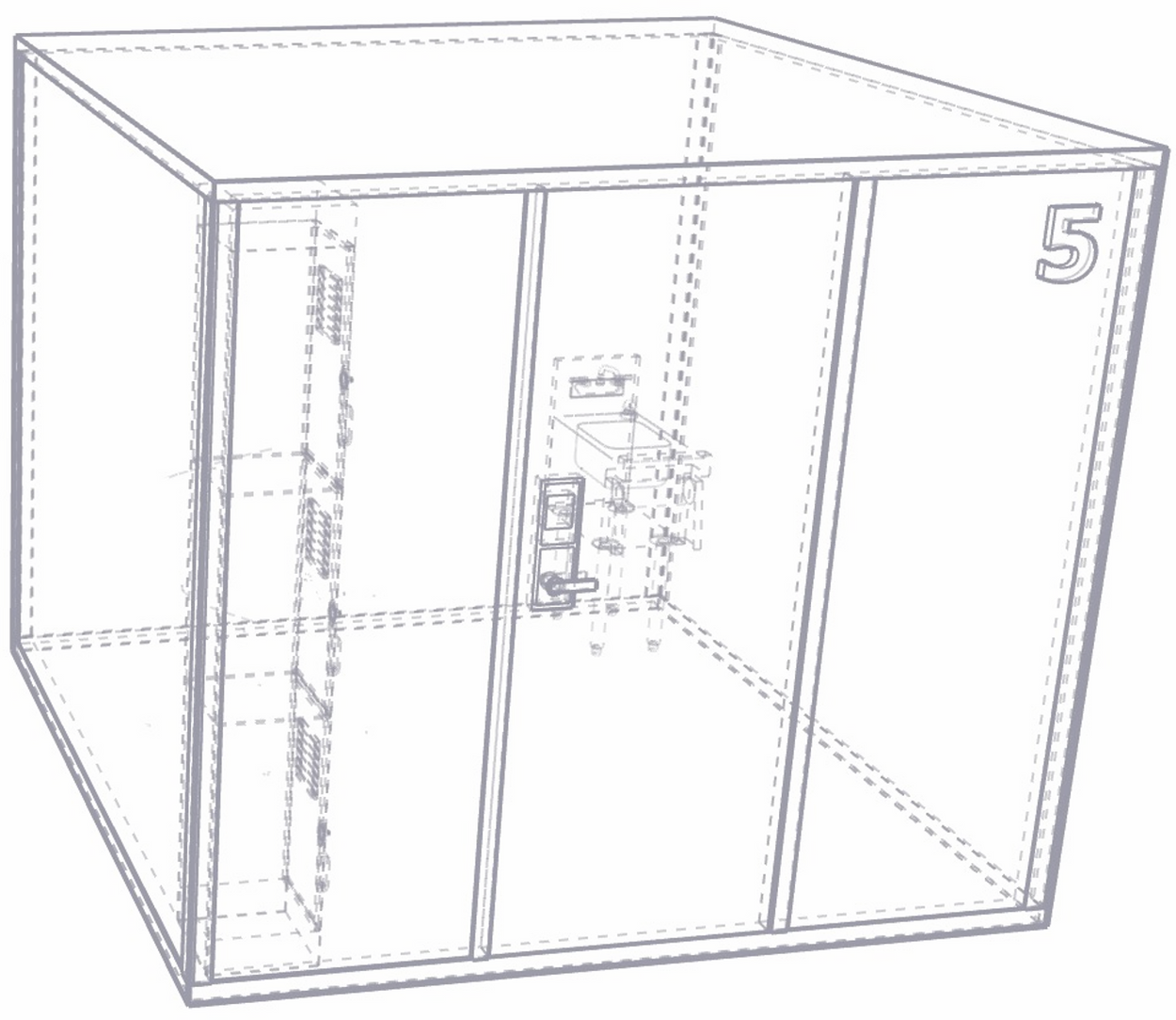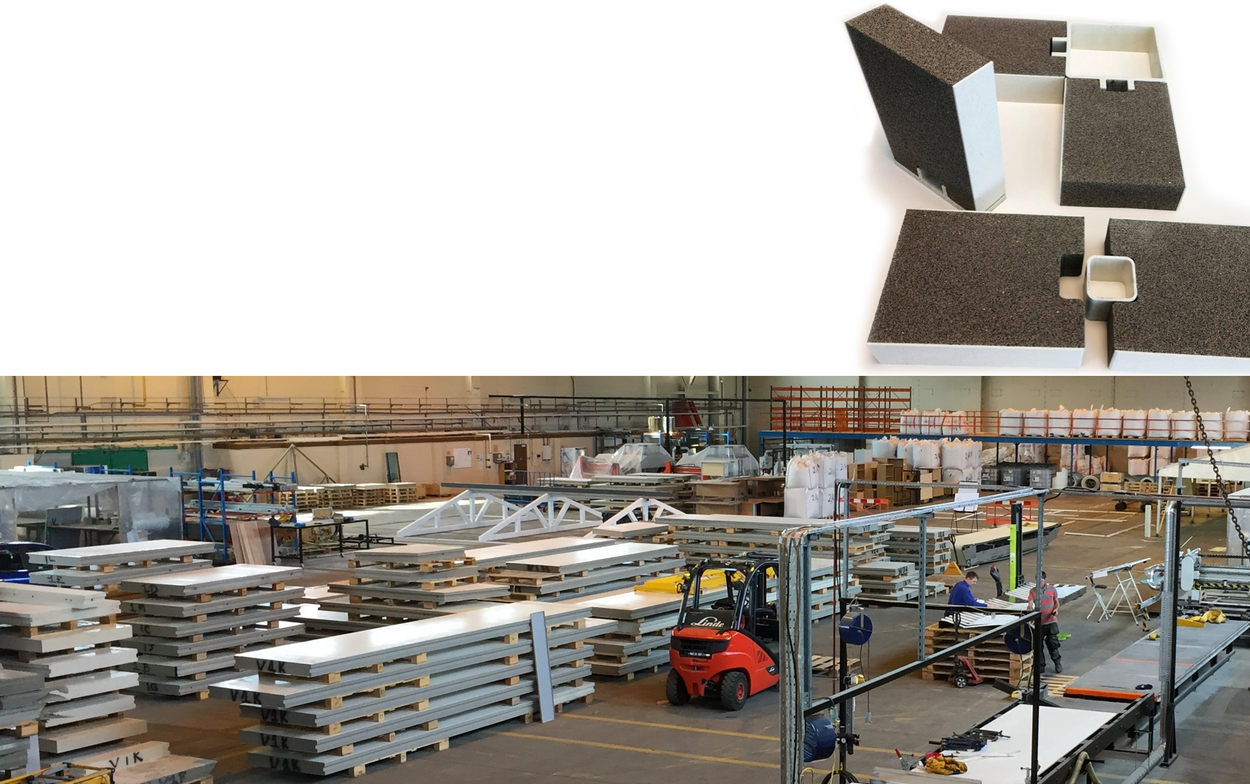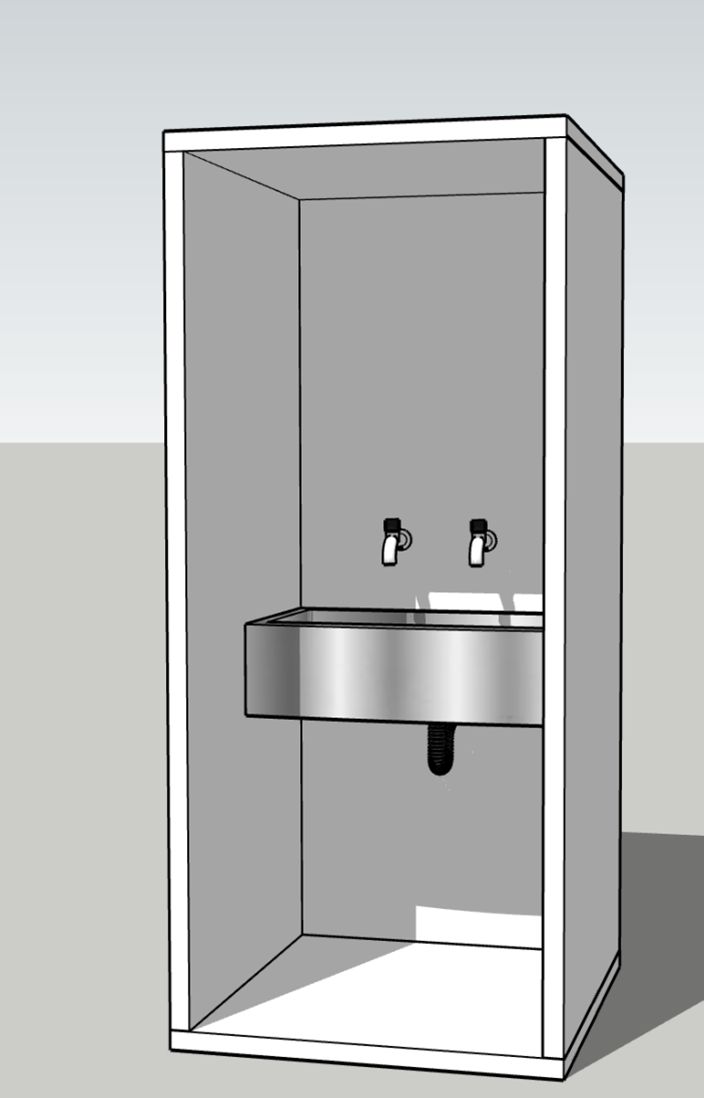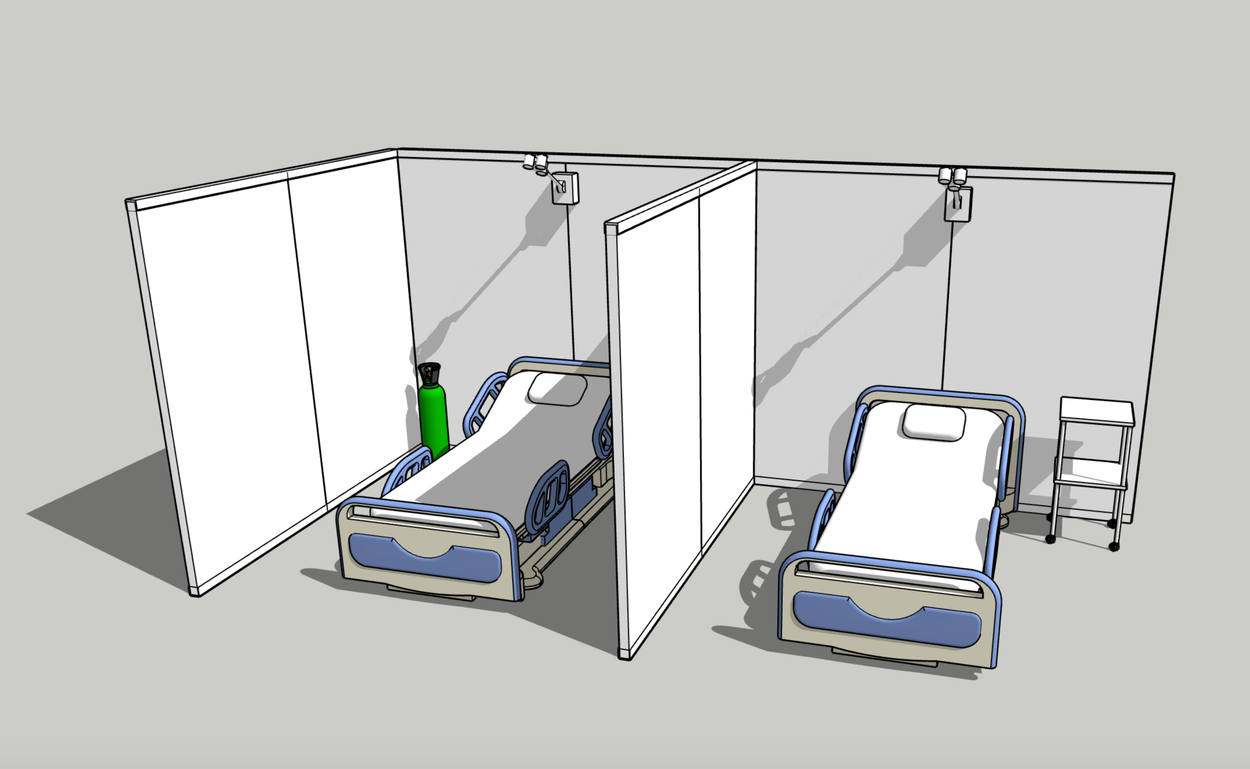 GearbyBear
CONTAIN Virus Containment & Testing Pods
The Concept
The Public or Staff need to be protected and tested before entering a hospital, office building, Government facility, festival, public event, sporting venue, etc.
The public would enter the compound and if suspected of symptoms (or everyone), they would be taken to the testing pod to be tested. If the results are found to be negative, they would then be allowed to continue into the building/venue.
If the person is found to test positive, they would then be moved to an isolation pod and not allowed entry. The testing pod and compound would then be temporarily closed, fumigated, cleaned and reopened rapidly, thus protecting all persons next to pass through the compound.
Construction & Deployment

Lightweight – approximately 500KG, depending on size and build (this is the weight of a self-contained shower room pod with shower, toilet, and washbasin).
Sustainable products used in production. The structural insulated panels are made from recycled glass which also makes the pods totally recyclable at the end of their use.
Crane lifting points for flatbed & curtain lorry delivery, positioning, and removal.
Removable and adjustable jockey wheels to move and level the pod on uneven ground.
Repairable surfaces throughout.
Level disabled access achievable when the pod is sat directly on the floor
Optional extras
High-level extraction for airborne decontamination.
Hygienic LED lighting system.
High-level extraction for airborne contamination.
Energy monitoring devices can be installed
Additional Thermal and Acoustic options are available.
Underfloor heating for effective and hygienic heating
Customised for your use

As we manufacture and design the rapidly deployable personnel disinfecting pod from scratch, we can make them completely to the requirements and the design of the client. Of course, economies of scale and standard offerings provide the most expedient and cost-effective.
We can offer sales or rental either fully installed or delivered with training for the installation and commissioning.
Delivered as a complete factory produced unit or flat pack for erection on site.
Total recyclability at its' end of use provides a true 'cradle to cradle' design model.
3 Initial Designs
A walk through entrance which can be locked and deep cleaned on contact with a carrier. This is designed to be at the entrance of a military or medical facility or any sensitive public building.
A walk in changing room facility with workstation and hygiene facilities. Ideal for the carpark of a hospital or temporary crisis centre.
A pod for patient isolation. This is for known cases in order to prevent spread of the virus
Design 1: Pod/Zone with Hygiene Stations
Single entrance.
Hand hygiene station with basin and hand soap.
Wipeable surfaces.
Space for x2 clinical personnel and one patient chair.
2.4m x 2.4m x 2.1m
Design 2: Donning & Doffing Facility (Changing Facility)
Clean entrance and contaminated entrance, opposite ends of the pod.
Clean area has shelving for packaged PPE and space for two people, one to don the PPE and the other to supervise the process.
Hand sanitiser gel dispenser on the wall.
Dirty area is separated by partition.
Room for two people to take off PPE.
Clinical waste bin.
Hand hygiene station with basin and hand soap.
Wipeable /washable surfaces.
Laminated posters on the wall for donning and doffing process.
2.4m x 2.4m x 2.1m
Design 3: Patient Isolation Facility
Hospital side-room with ante-room.
Negative pressure ventilation.
Oxygen and medical gas.
Thermal properties and climate control.
Hand wash station in the anteroom
Double door access
Possible hydraulic lift or ramp to enable bed to be wheeled into facility
2.4m x 2.4m x 2.1m
Unique to us
Use of Global license and manufacturing capacity for our game-changing eco build system to build any shaped pod required.
All surfaces can be manufactured from impermeable hygienic surfaces that are fully compatible as a complete system.
The pods can be built or in a kit form suitable for container transportation globally.
Rapidly deployable.
Made from recycled glass, also recyclable at the end of use - True 'Cradle to Cradle'
Manufactured conforming to the relevant fire regulations
Because of the bespoke nature of these PODs, please contact us for the price of your particular requirement