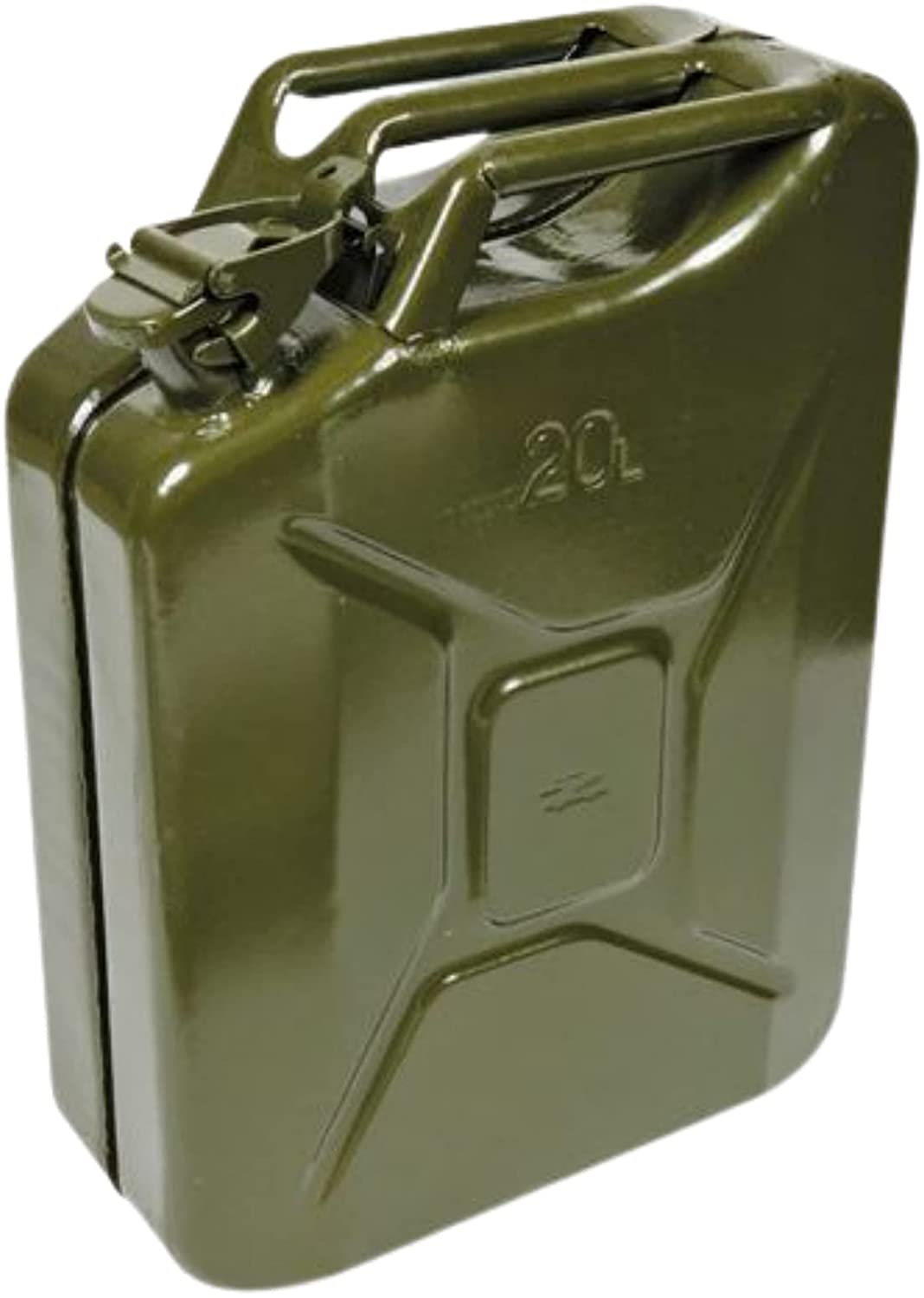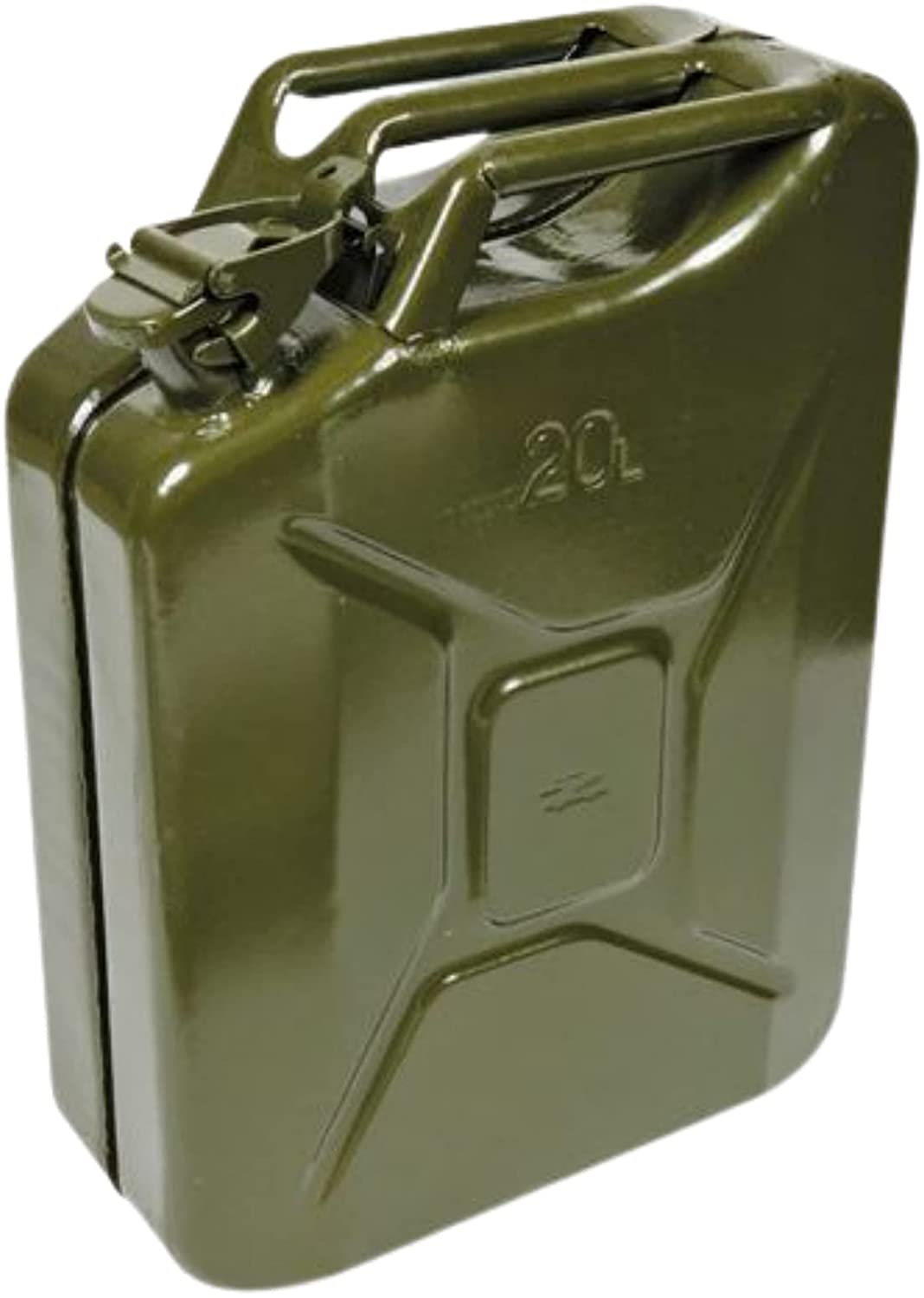 Green For Petrol and Diesel Flip Cap Rubber Seal Lid Transports Liquids
FUEL-RESISTANT INTERNAL COATING the gasoline fuel resistant paint prevents internal rust, and furthermore, the powder-coated exterior provides reliable protection from corrosion and gives the can a smooth surface.
HIGH QUALITY STRONG this jerry can is constructed of steel and is designed to last in tough environments allowing it to be universally used whatever the situation!
LEAK PROOF this jerry can have been designed with a rubber seal to make sure its contents will not leak - so this can be stored either vertically or horizontally as long as the cap is on correctly.
CLASSIC DESIGN this khaki-colored can have a classic style flip cap lid and carry handle allowing it to be easily moved when needed.
PERFECT FOR this jerry can is perfect to use for carrying fuel or any other liquids, and will guarantee the safe transport of whatever liquid.