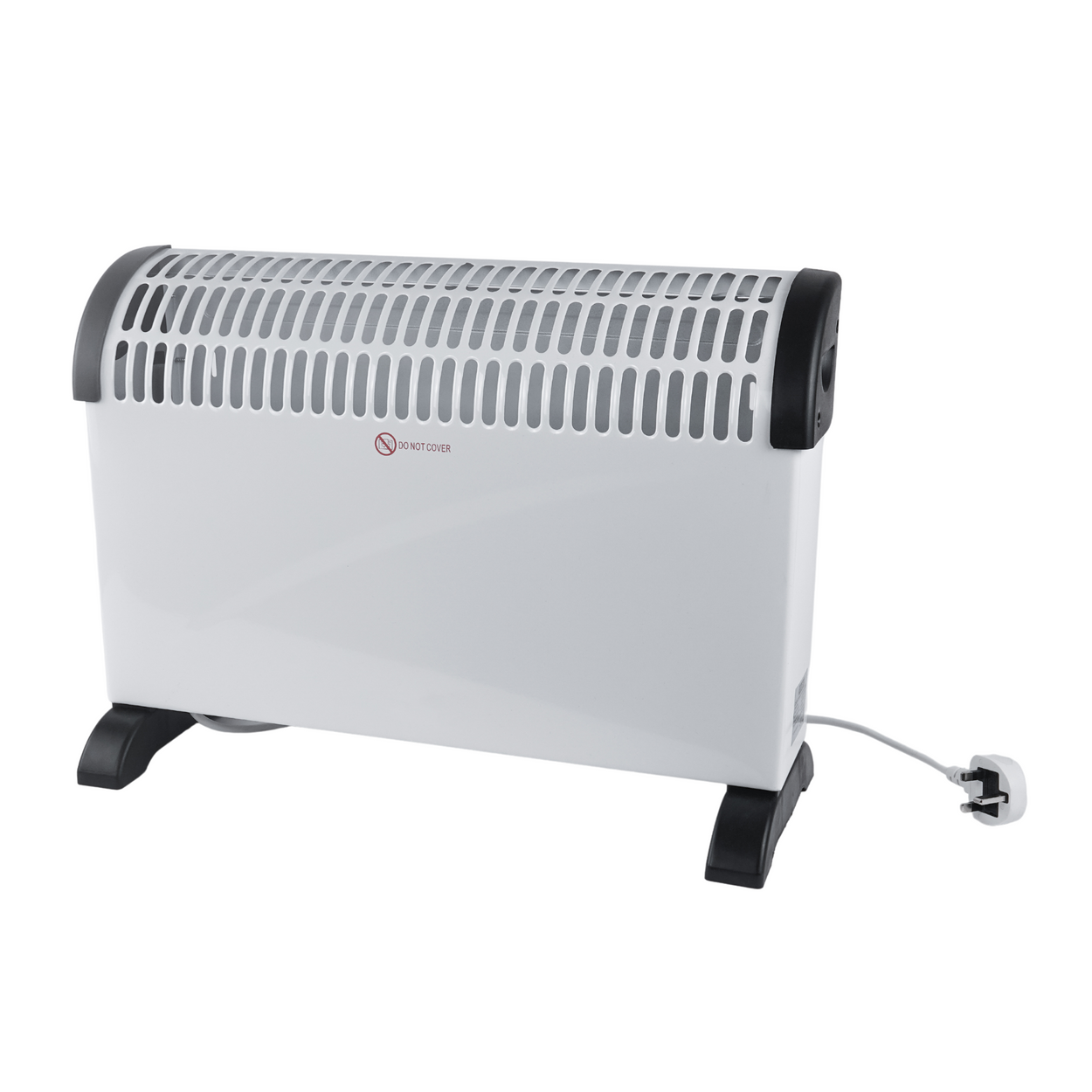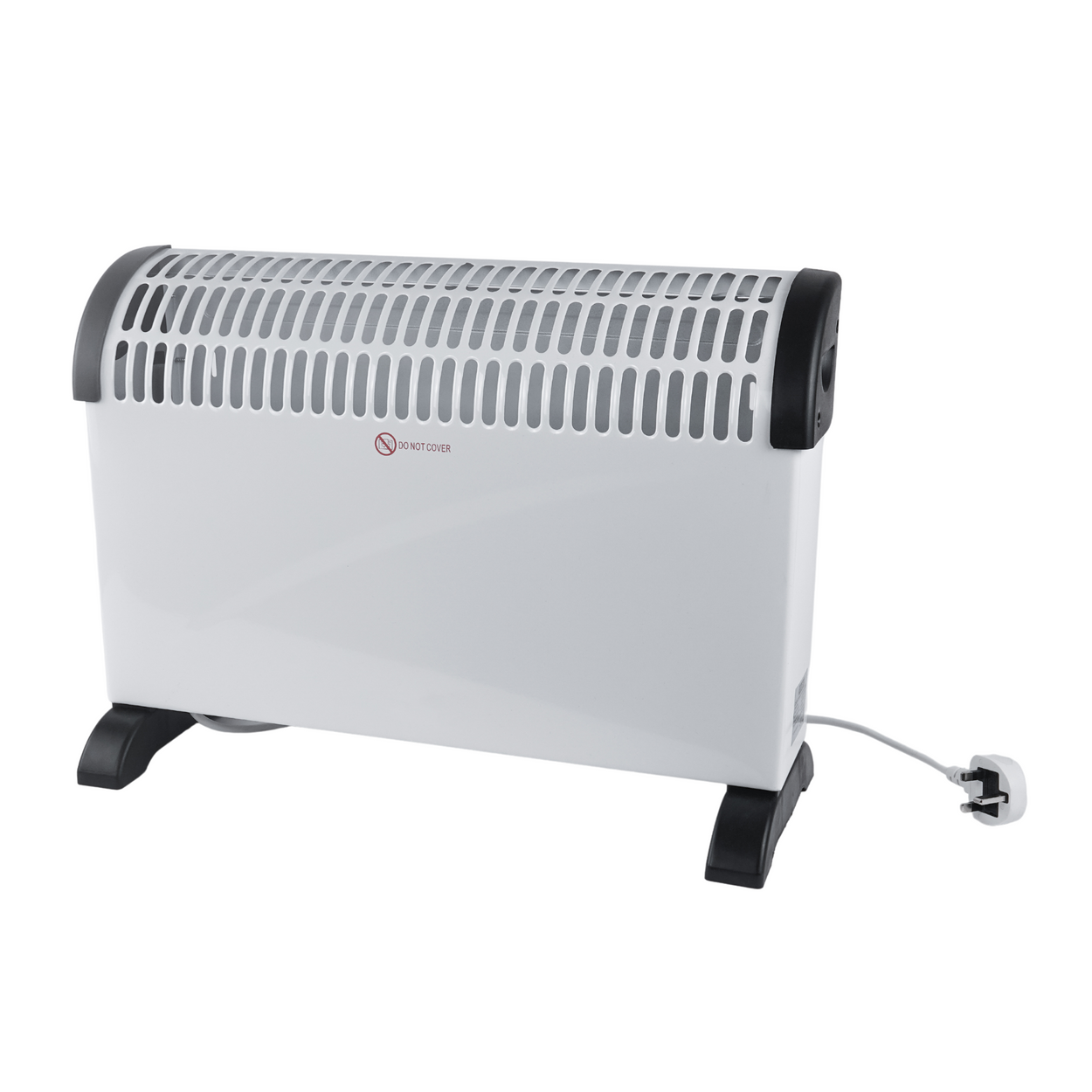 GBBSafety
2.0kW White Convector Radiator
With 3 Heat Settings Adjustable Thermostat Oil-Free Electrical Portable Freestanding Handled Heater
THREE HEAT SETTINGS this heater has 2 buttons for 3 heat settings allowing you to have control over the temperature it produces; the chip on the temperature controls allows the heater to shut off automatically once it has reached the temperature setting!
SAFE AND SECURE this convector heater is very safe! The plastic material it is composed of is flame retardant. Furthermore, there is an anti-toppling protection system in place - so in the event of the heater being knocked over the overheating system will automatically start up before cutting the power off. However - it is extremely important that the heater isn't covered as this could result in a fire!
FREESTANDING this heater is extremely portable and is free-standing making it easily mobile around whatever environment - home, office, etc. Furthermore, its lightweight composition gives it further convenience when moving.
ECONOMICAL DESIGN and meets British Standards THERMOSTATIC CONTROL