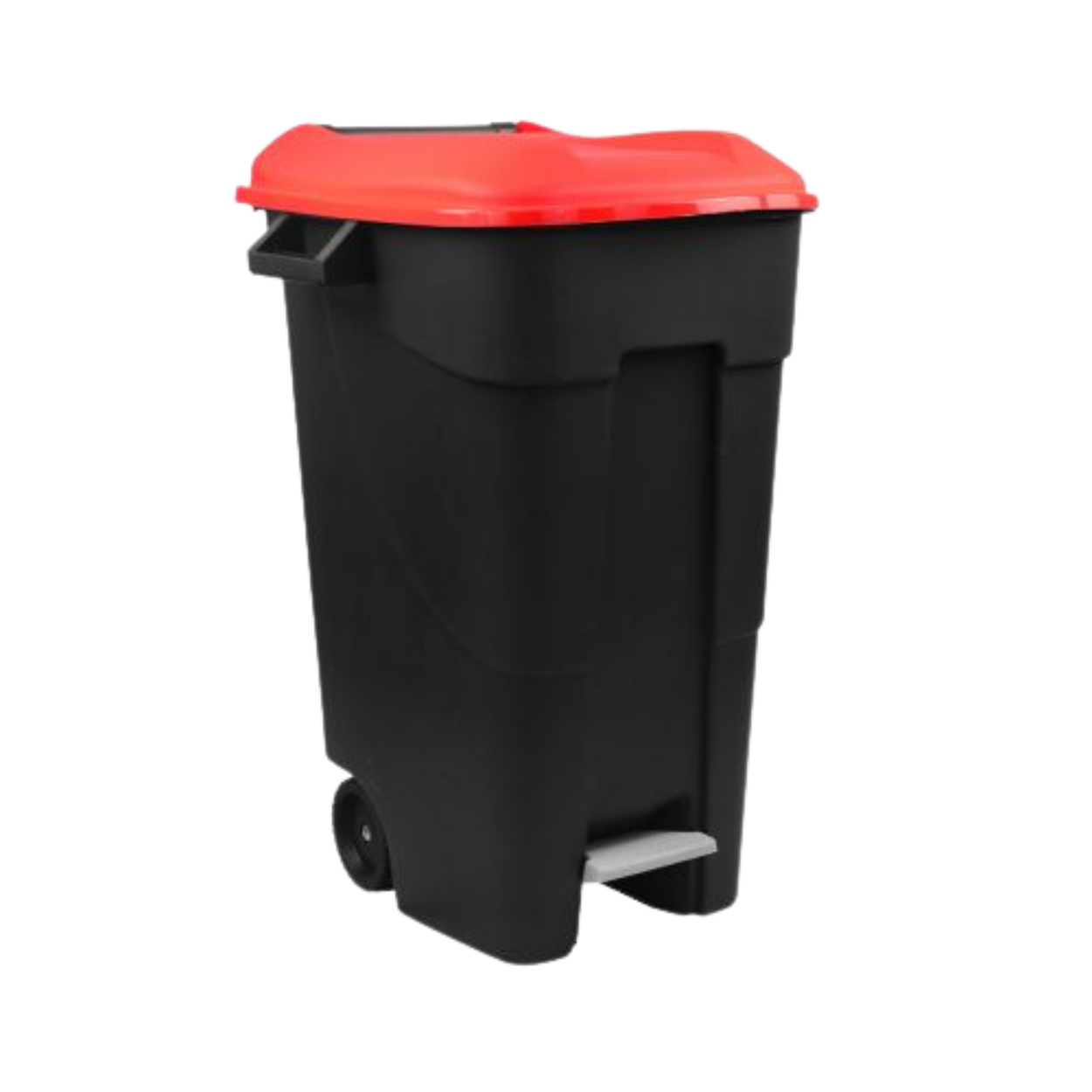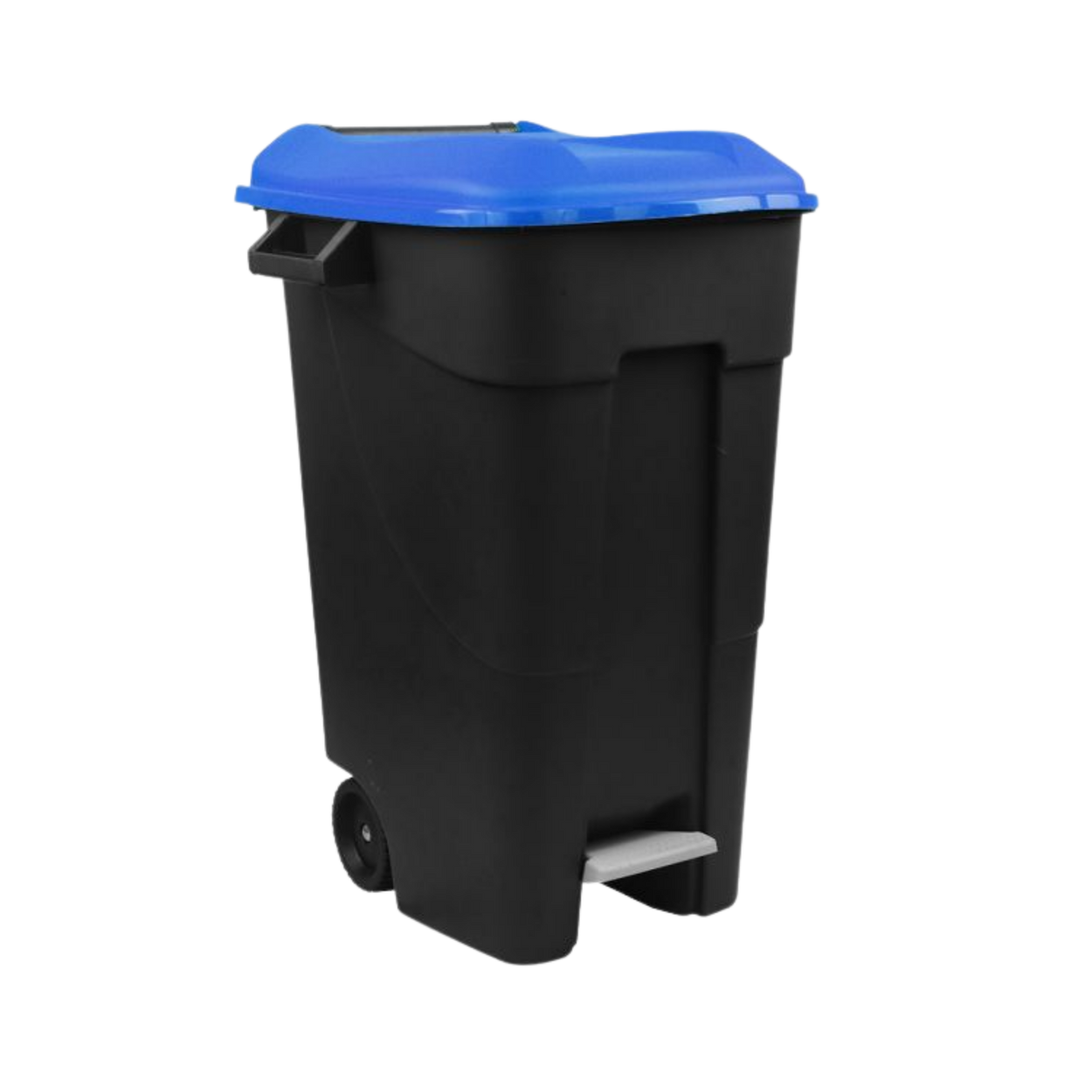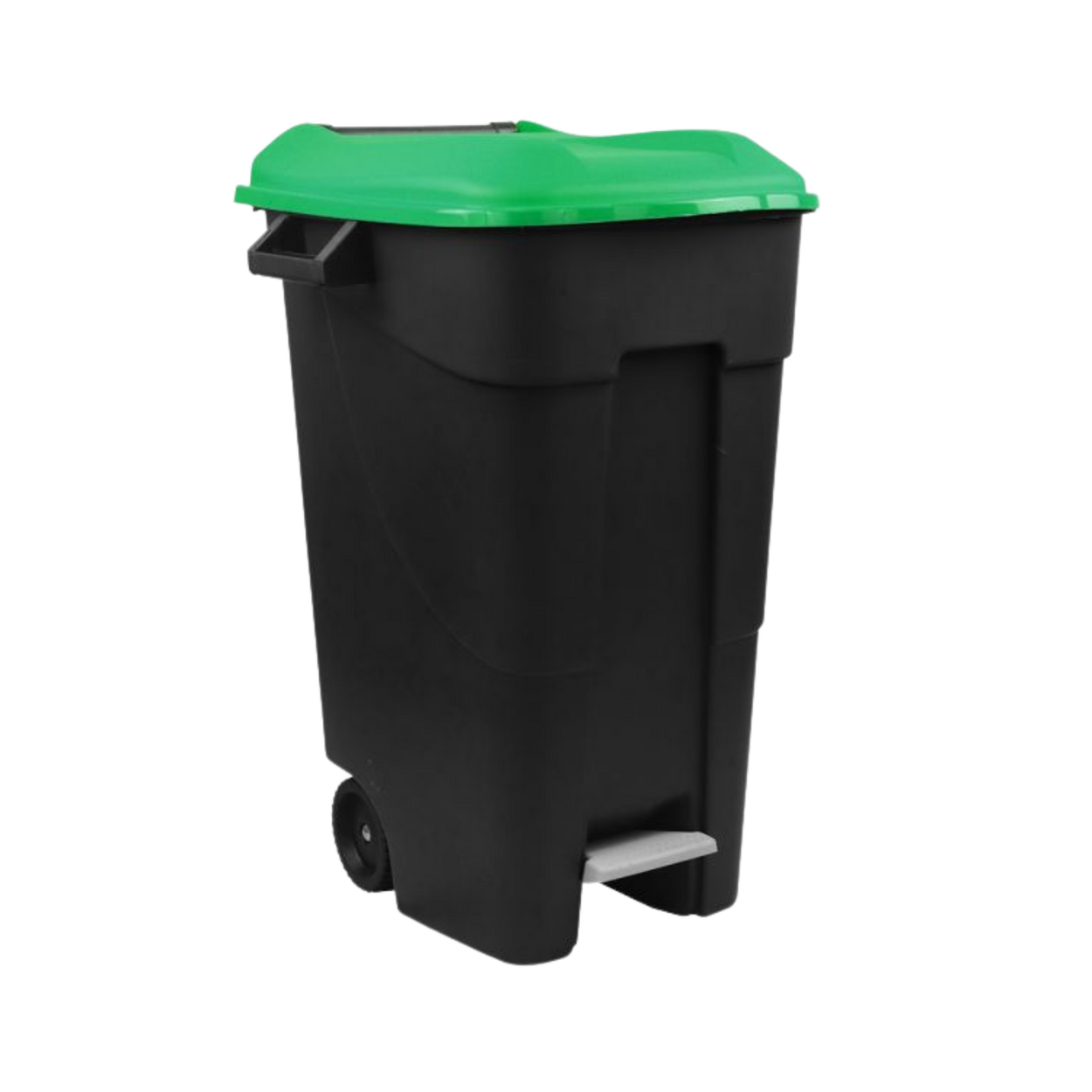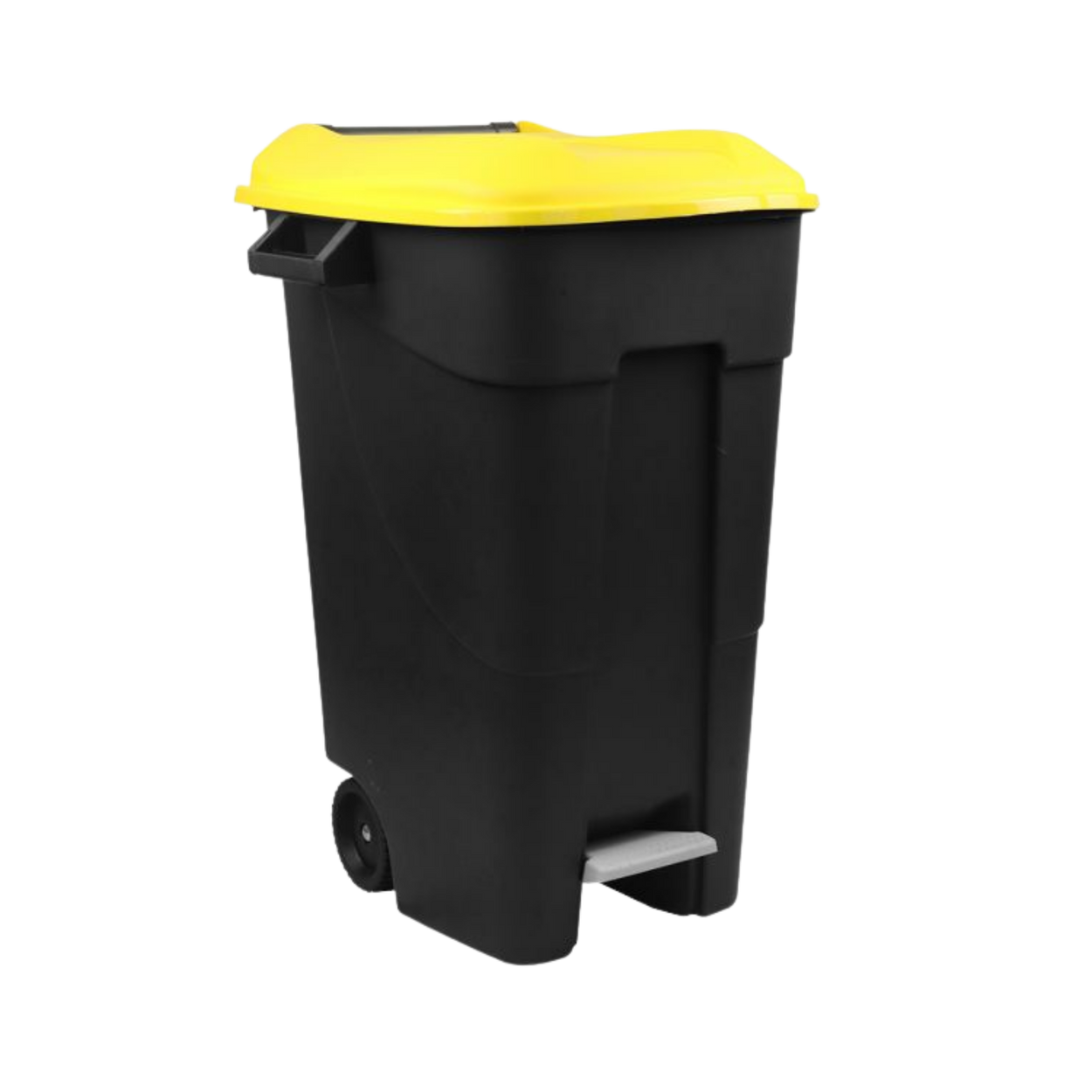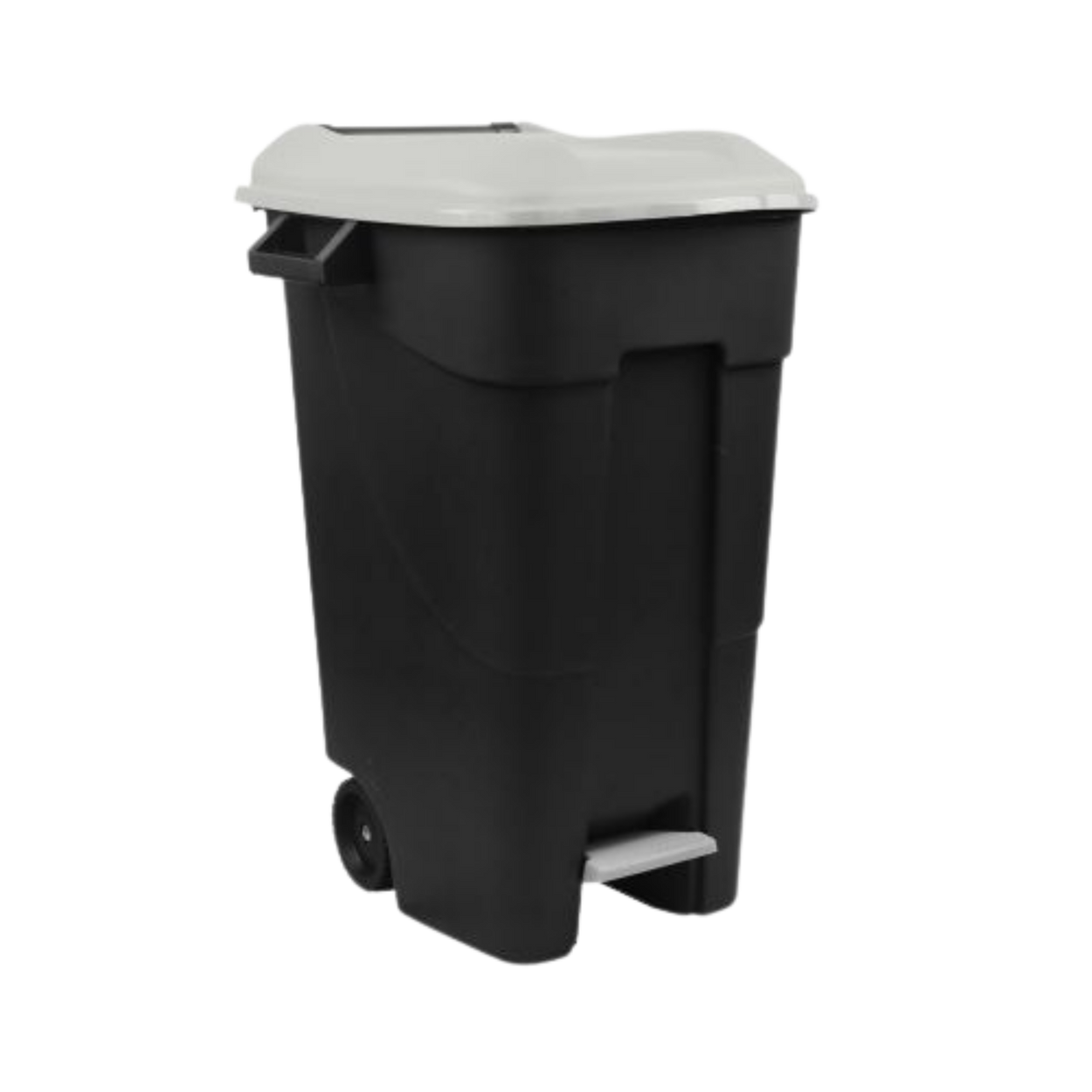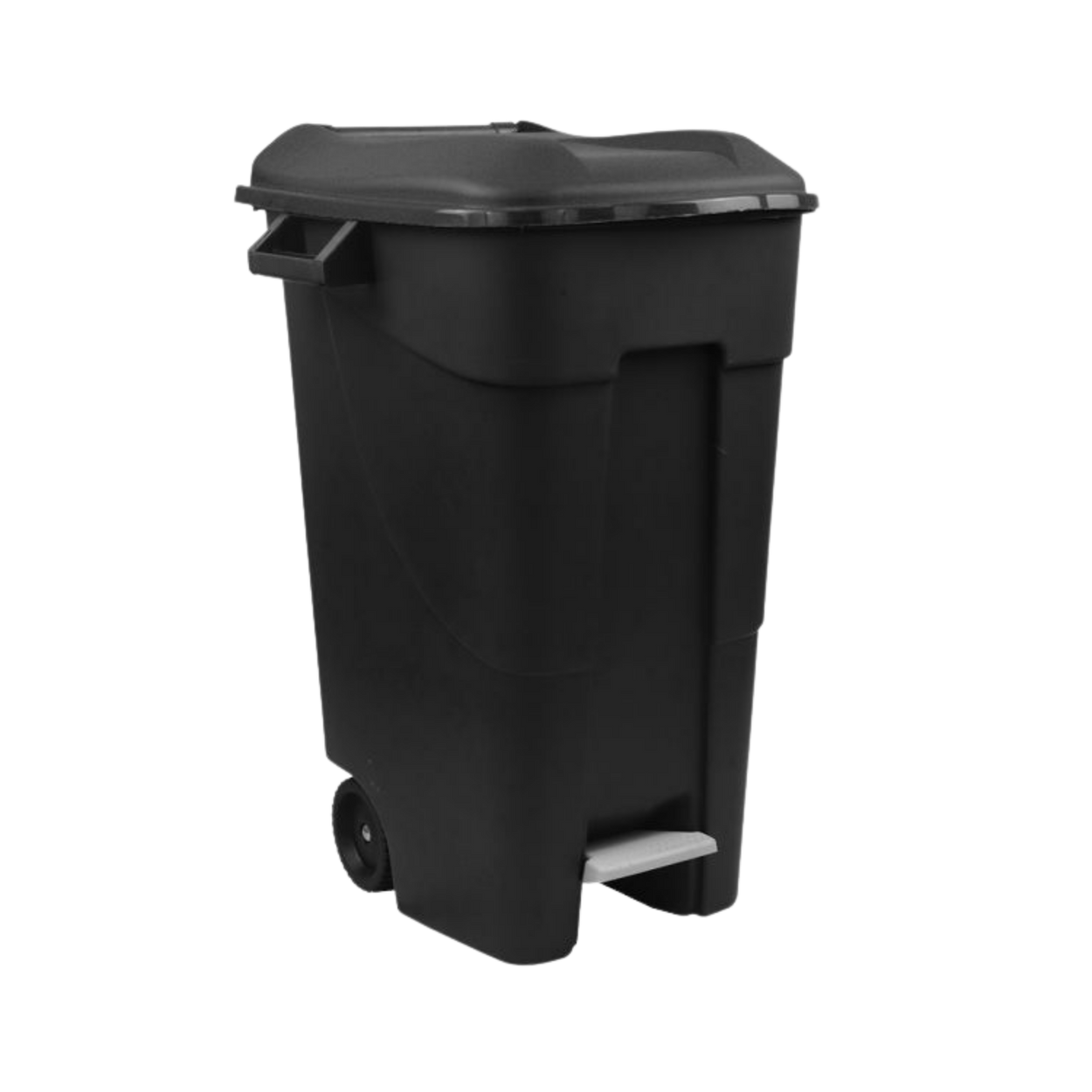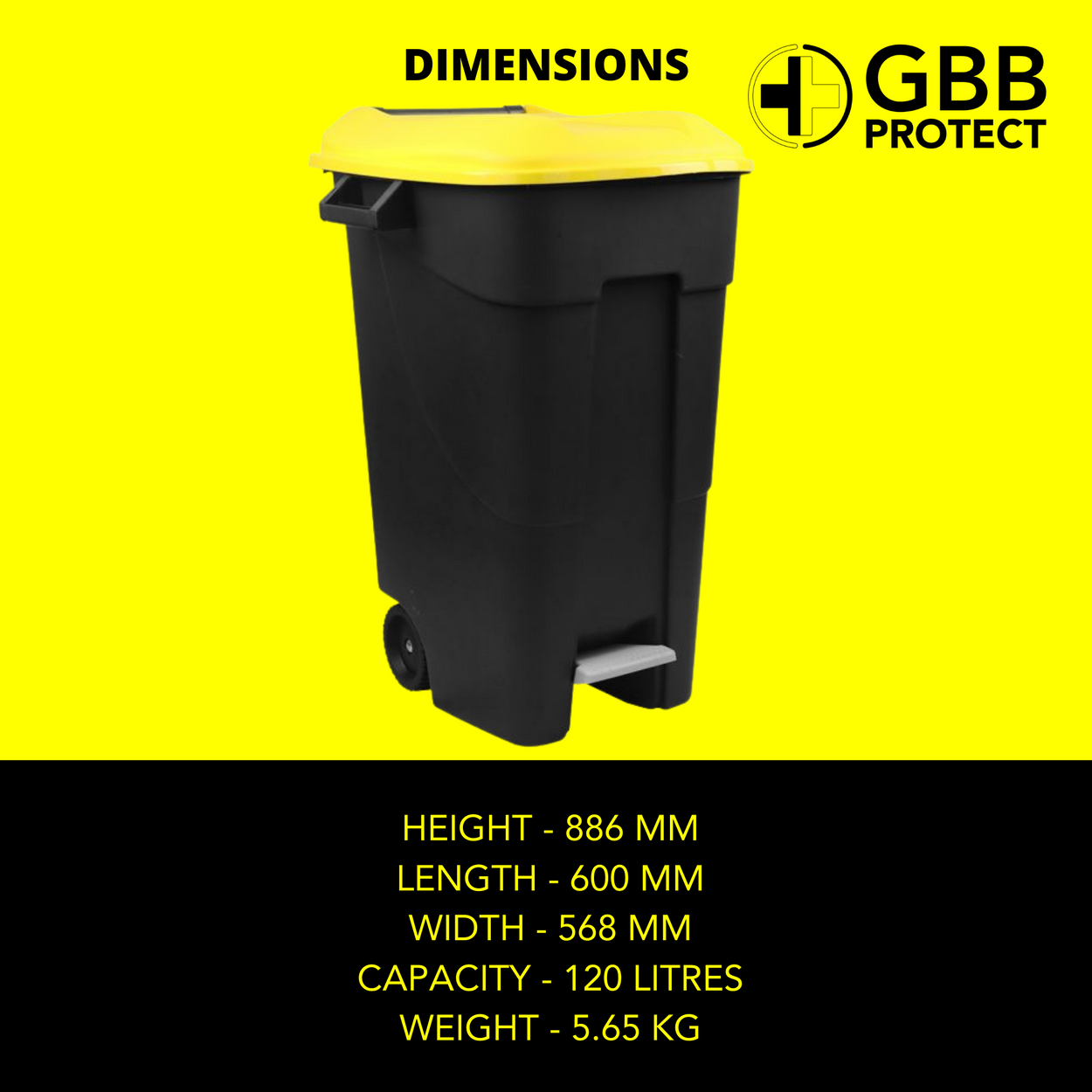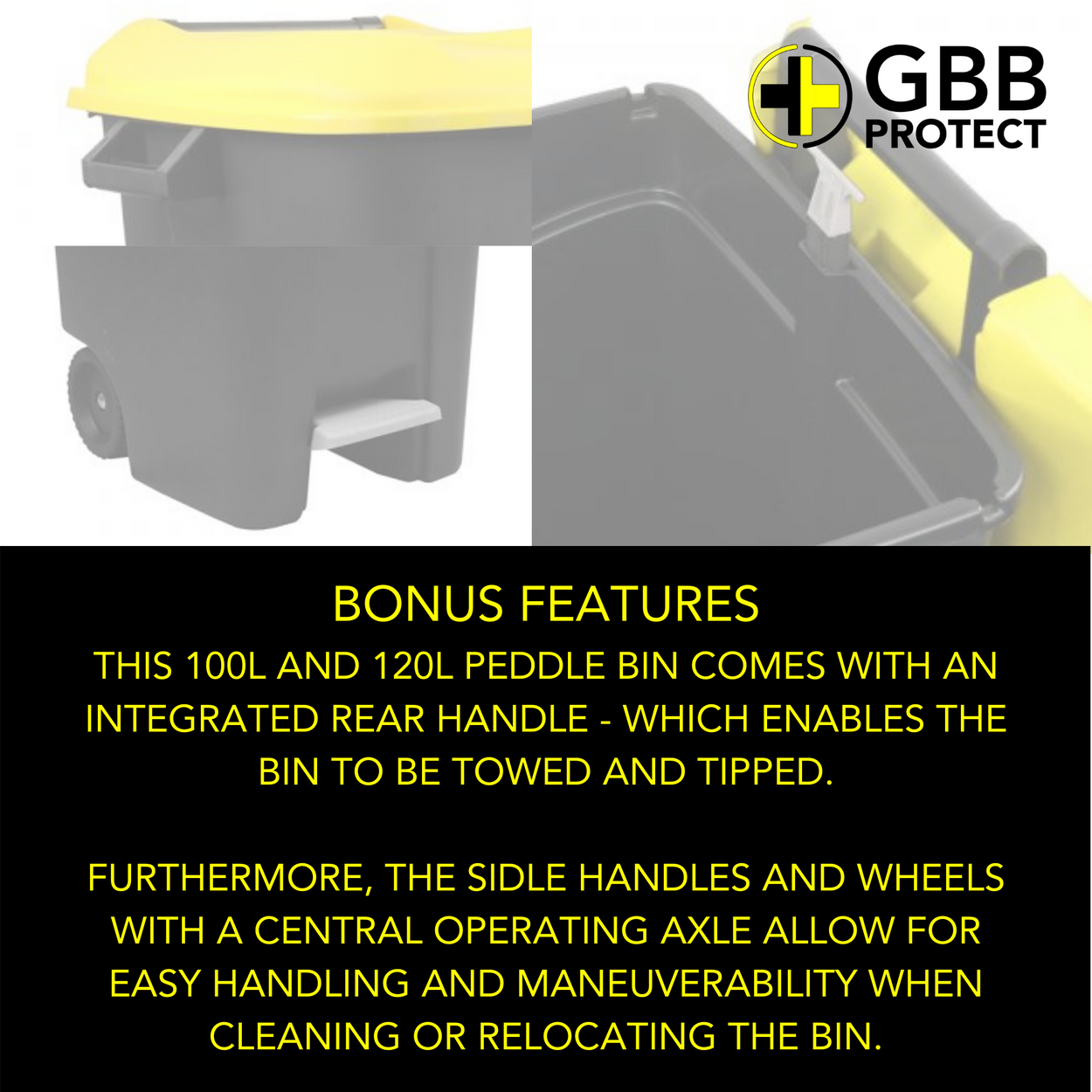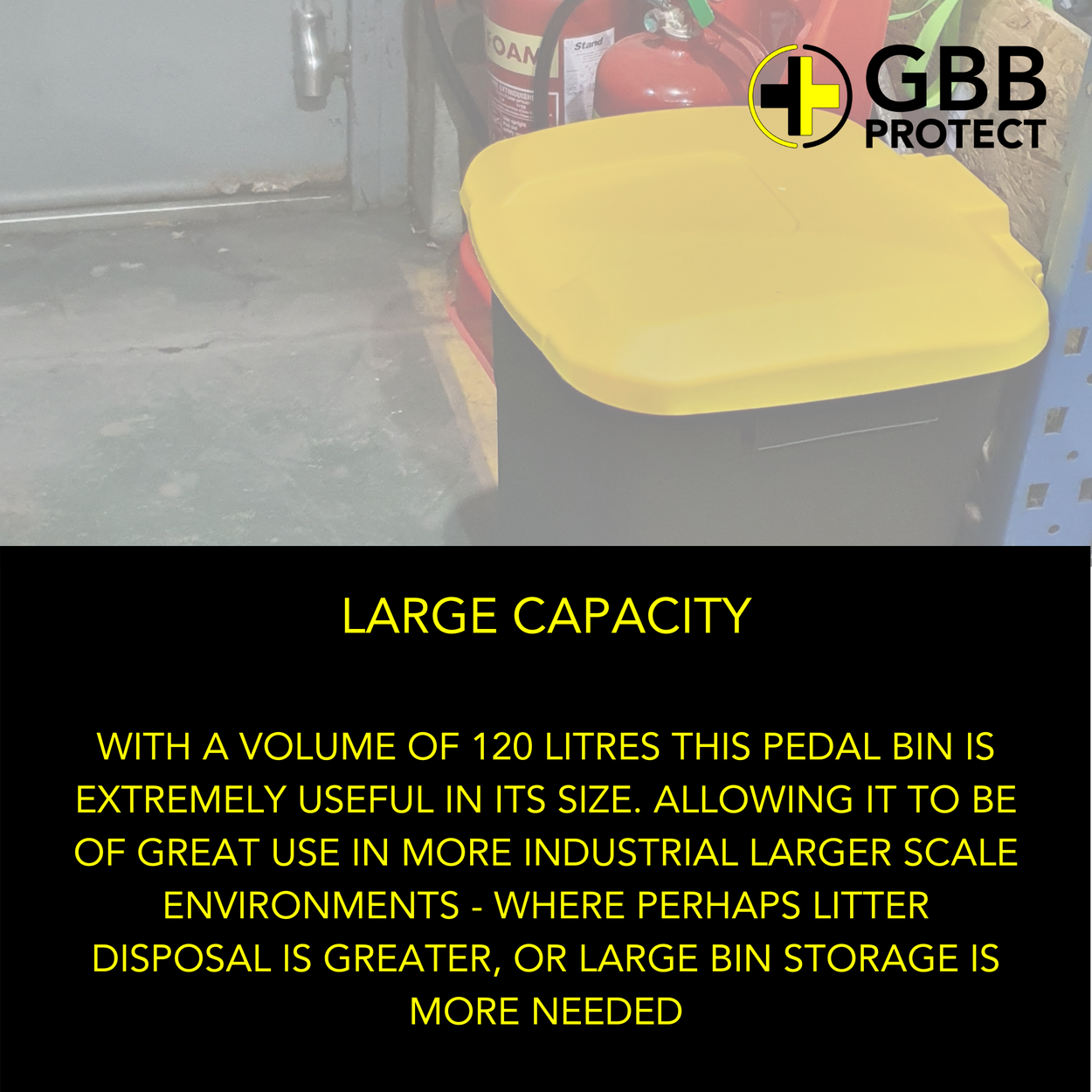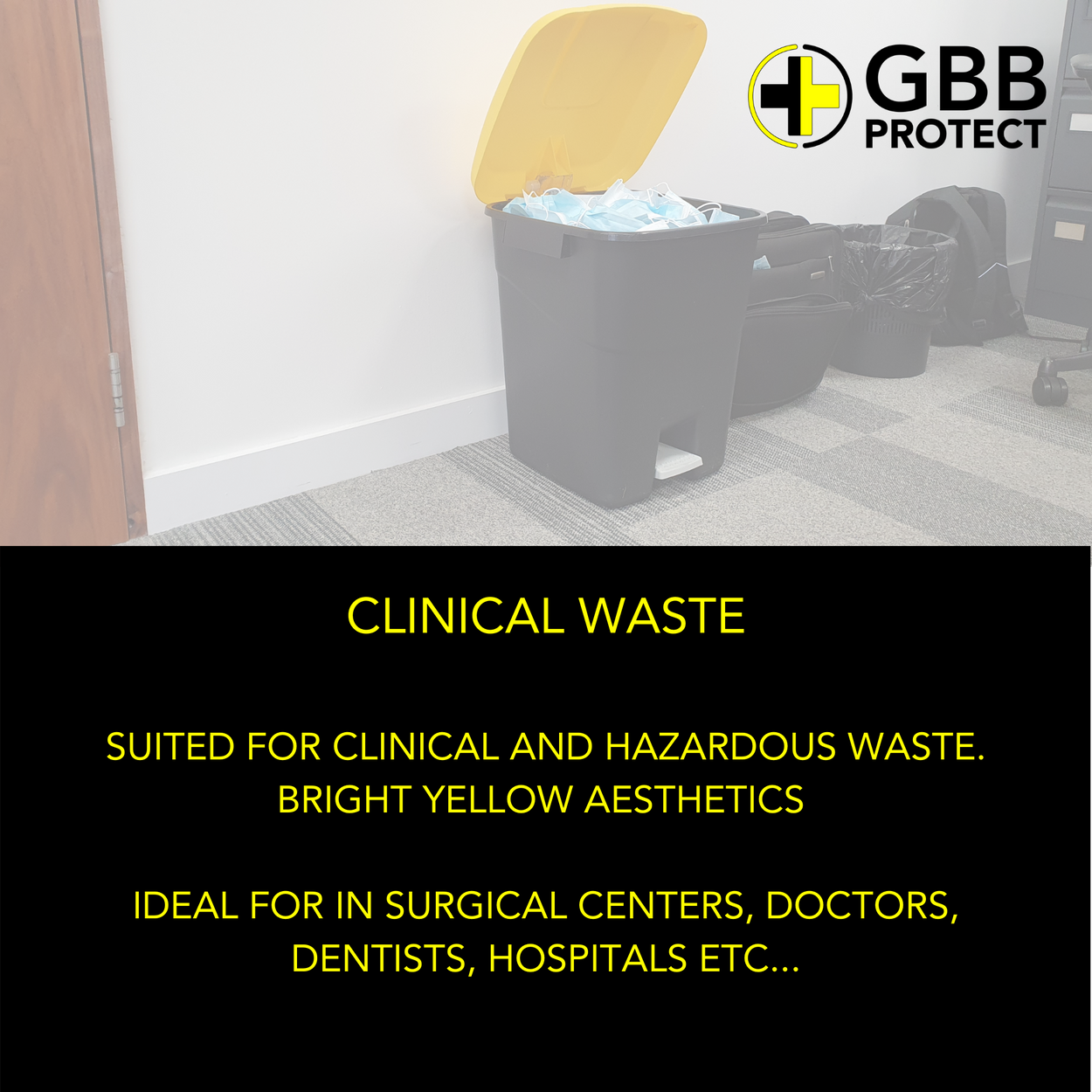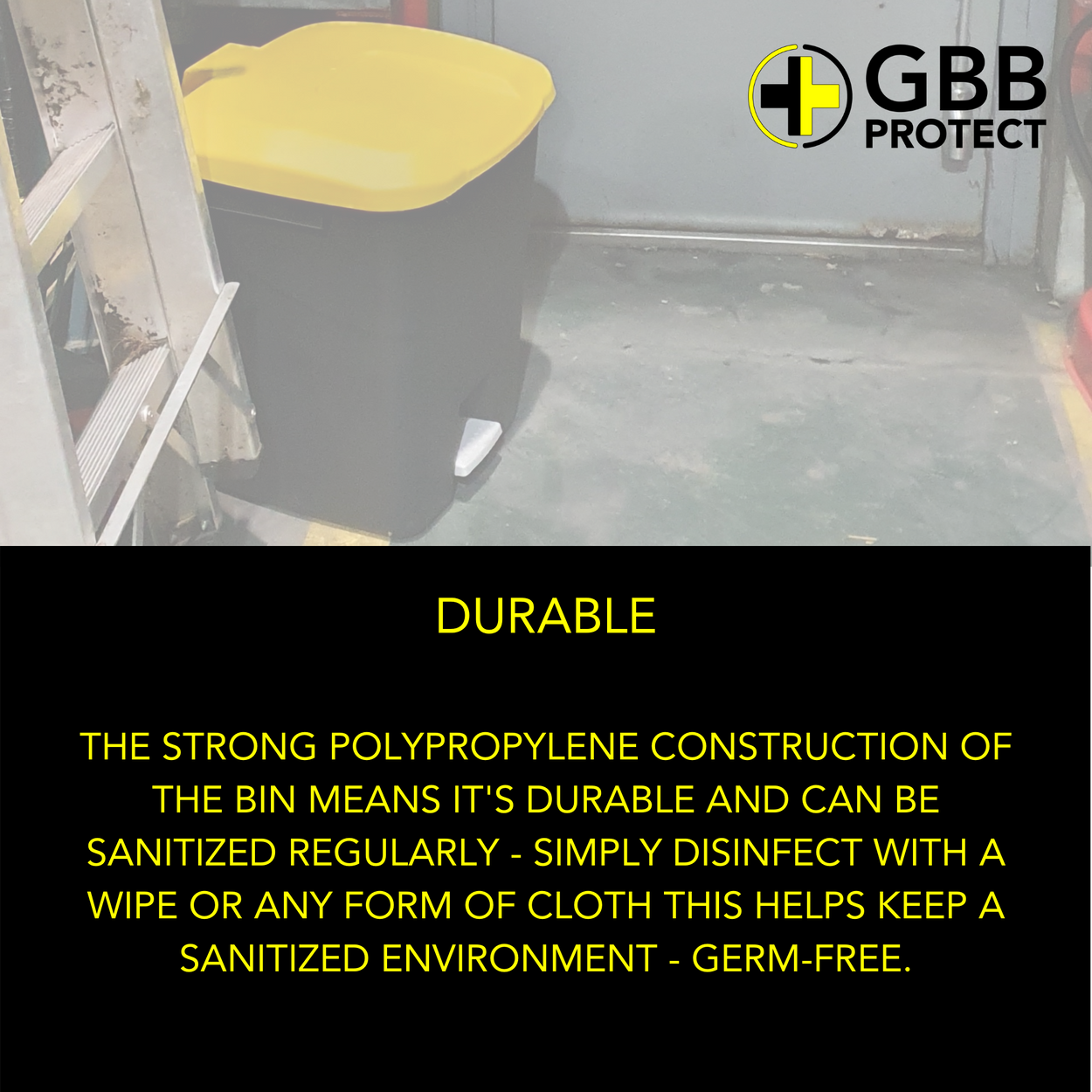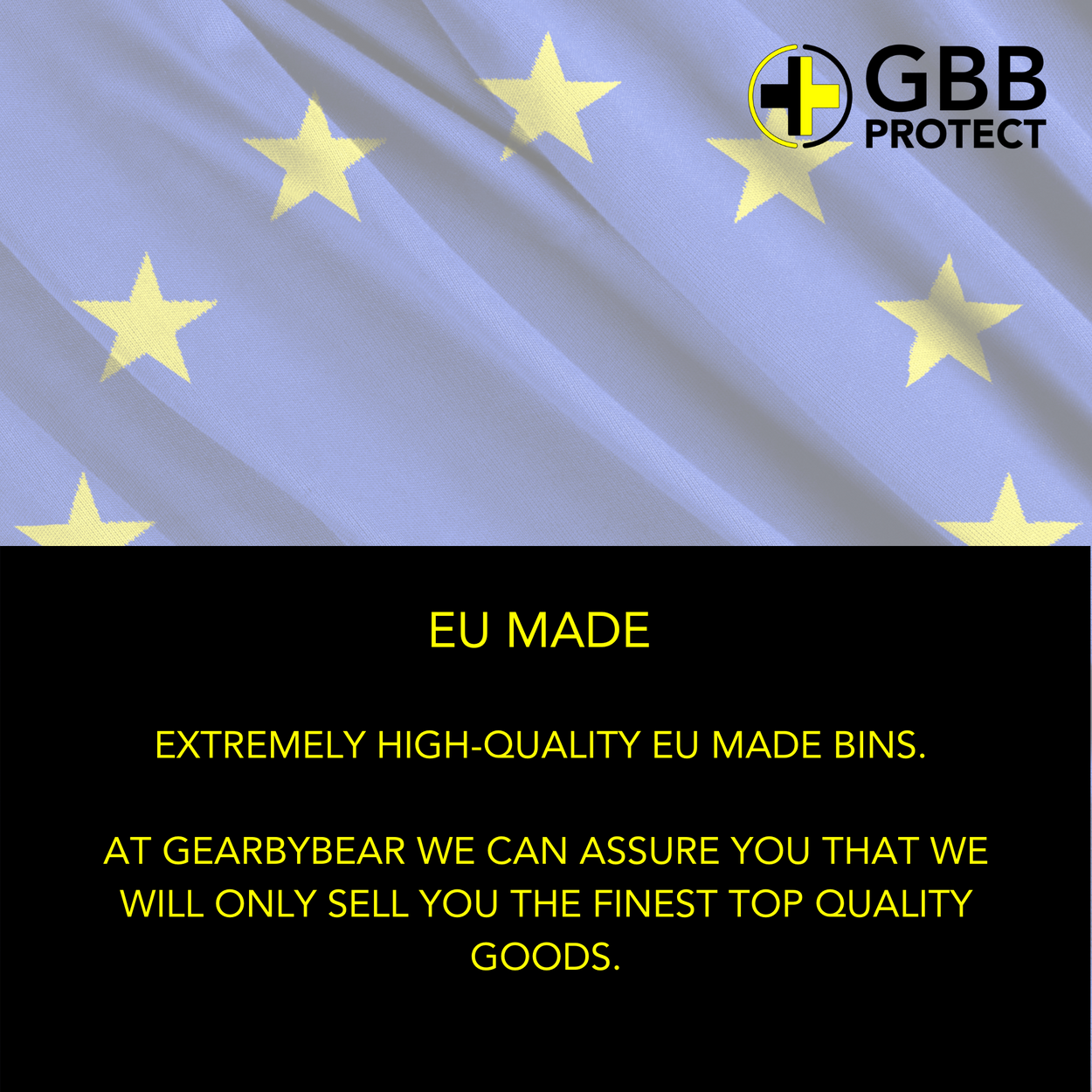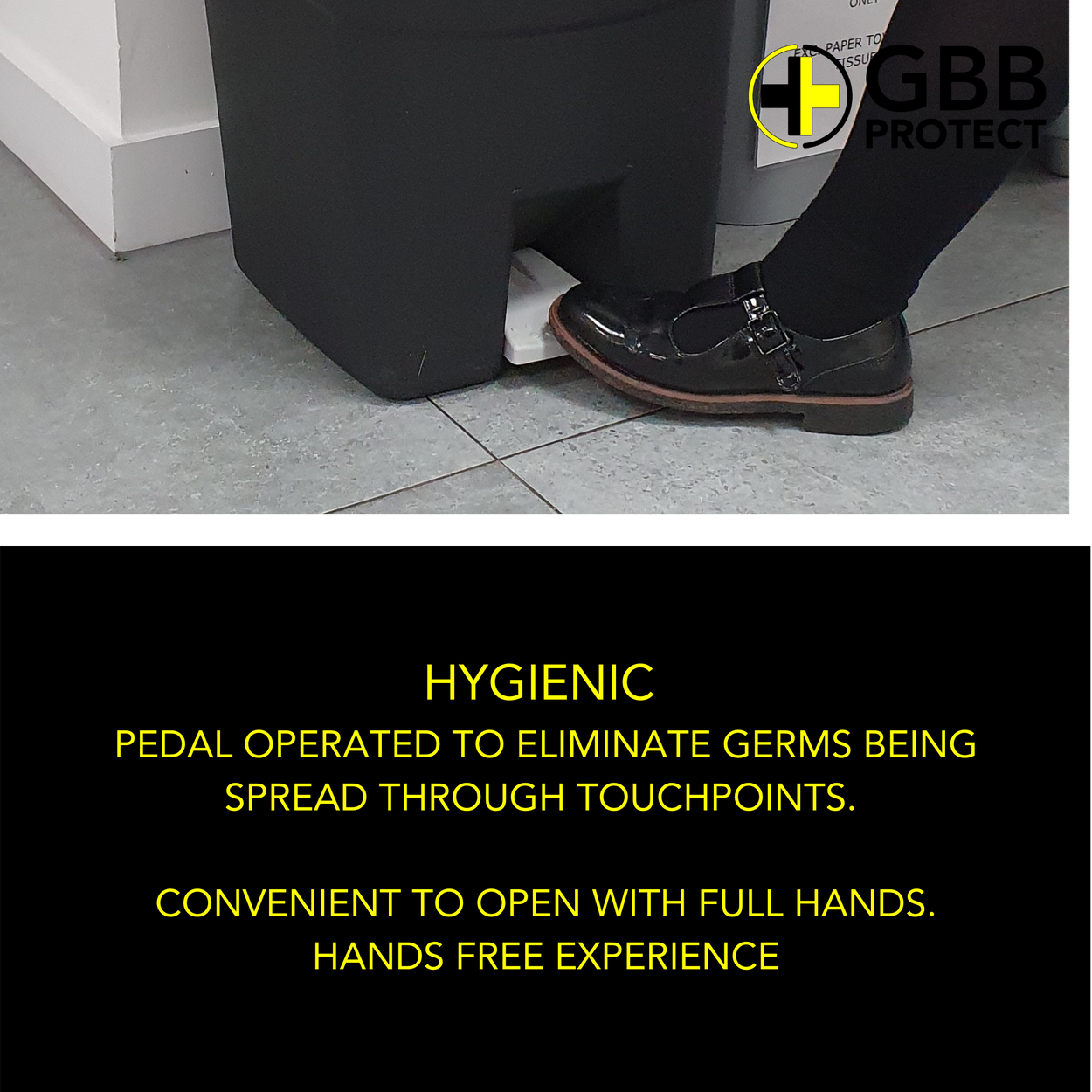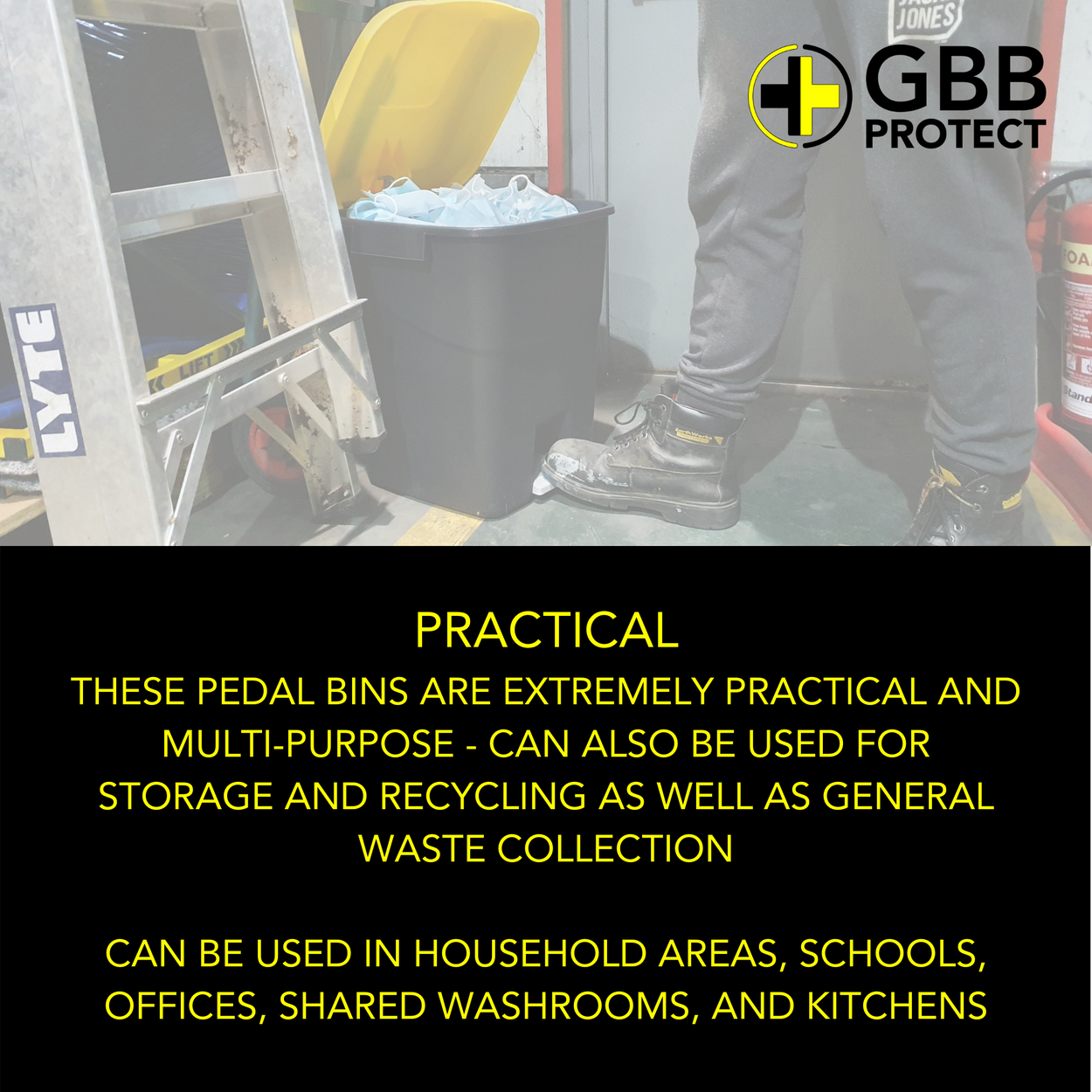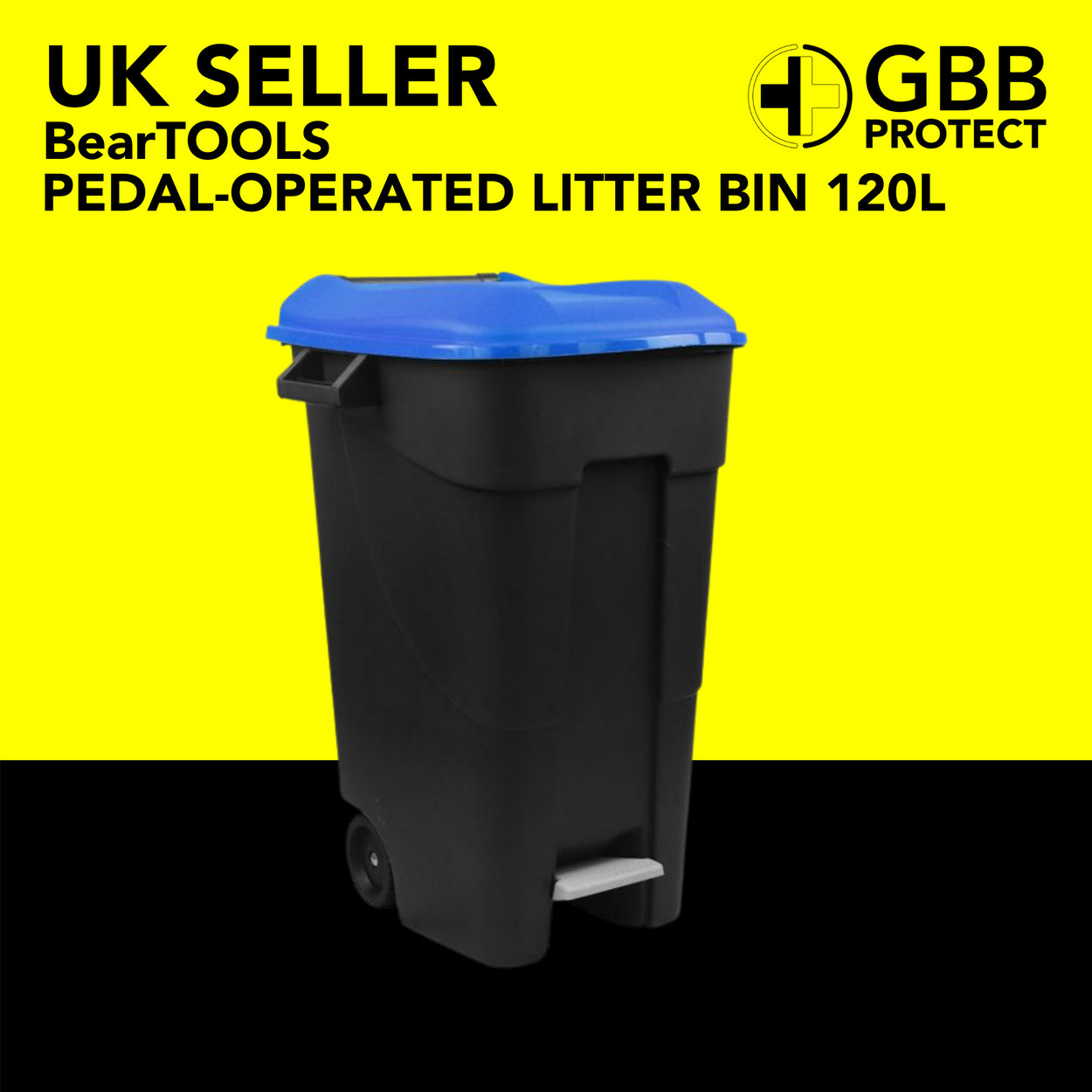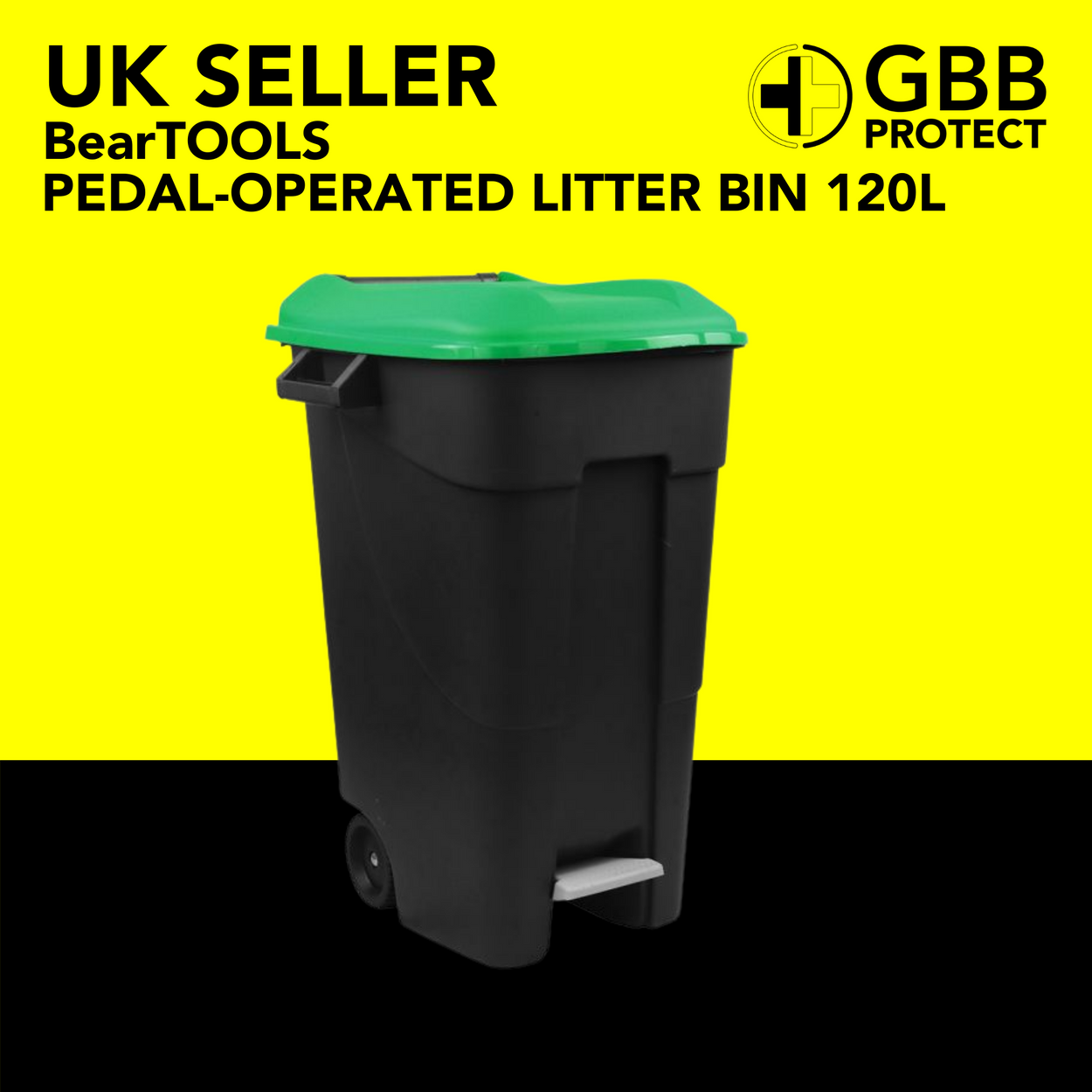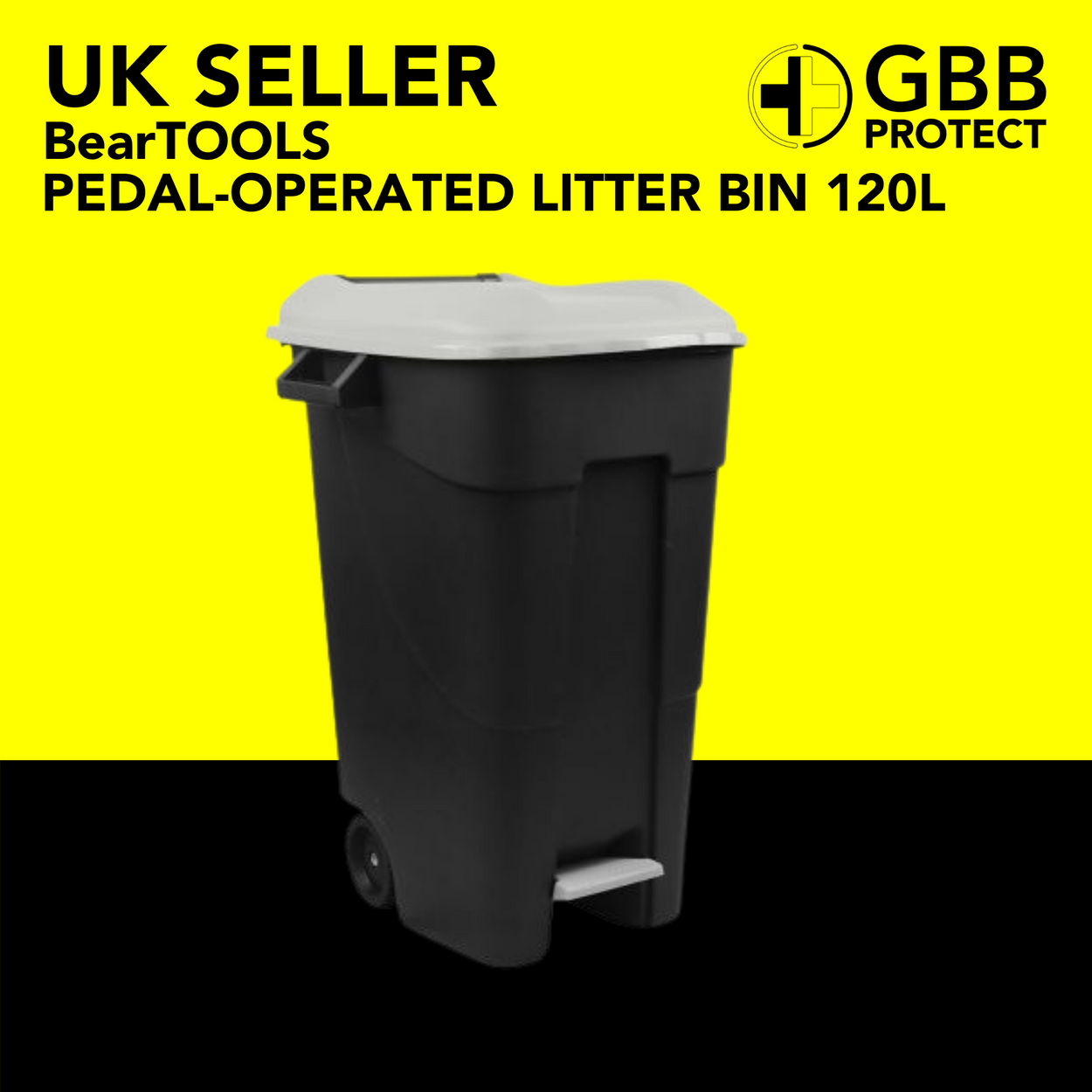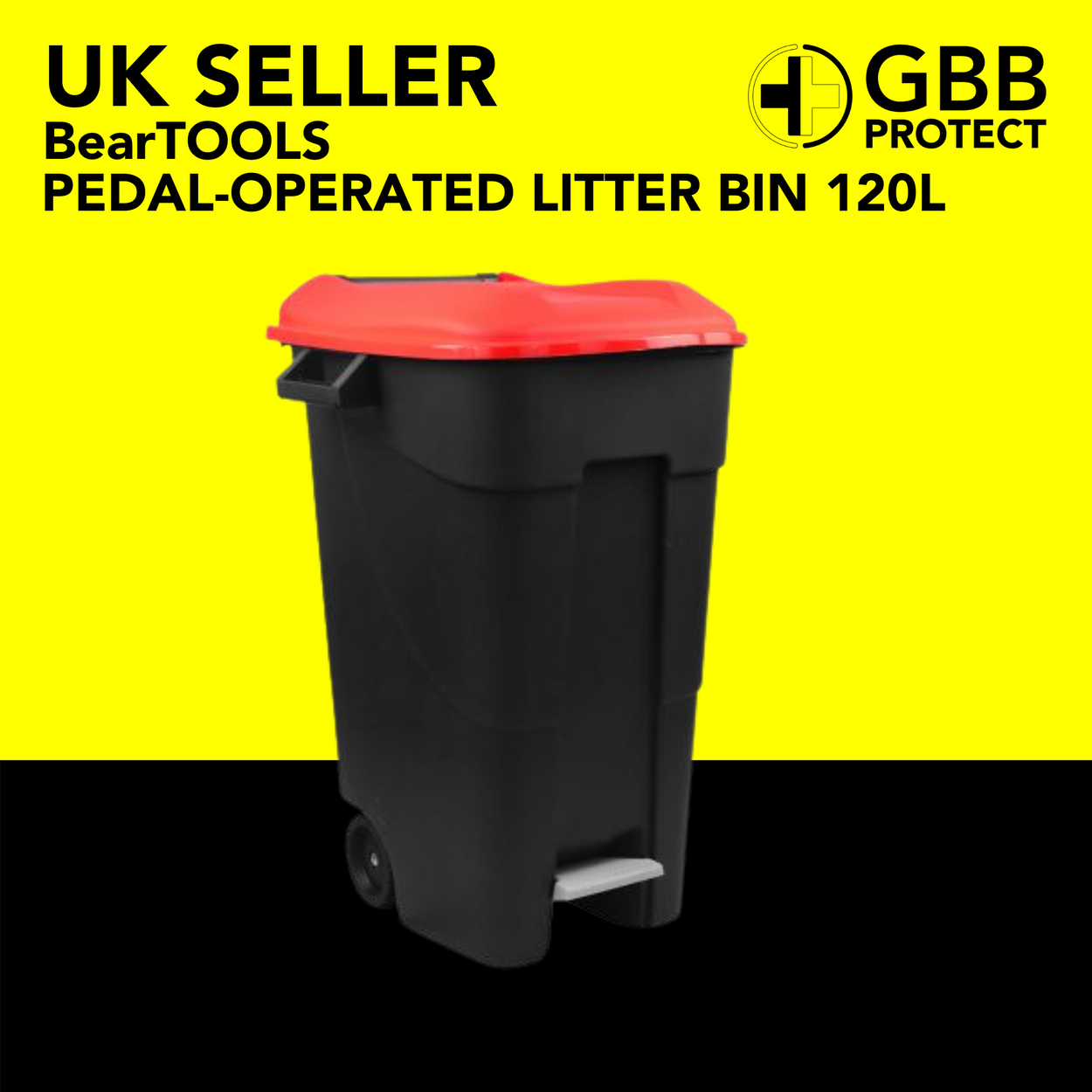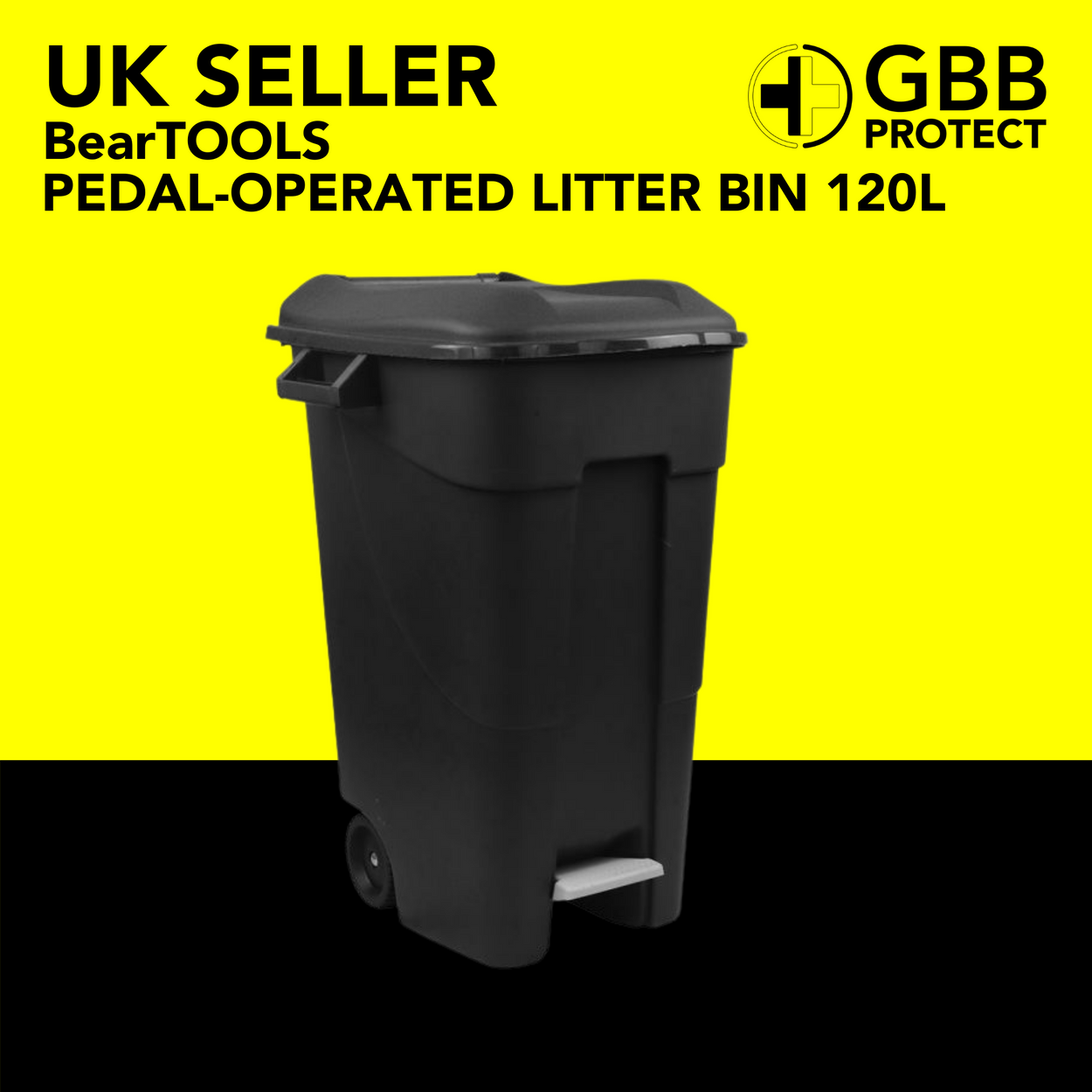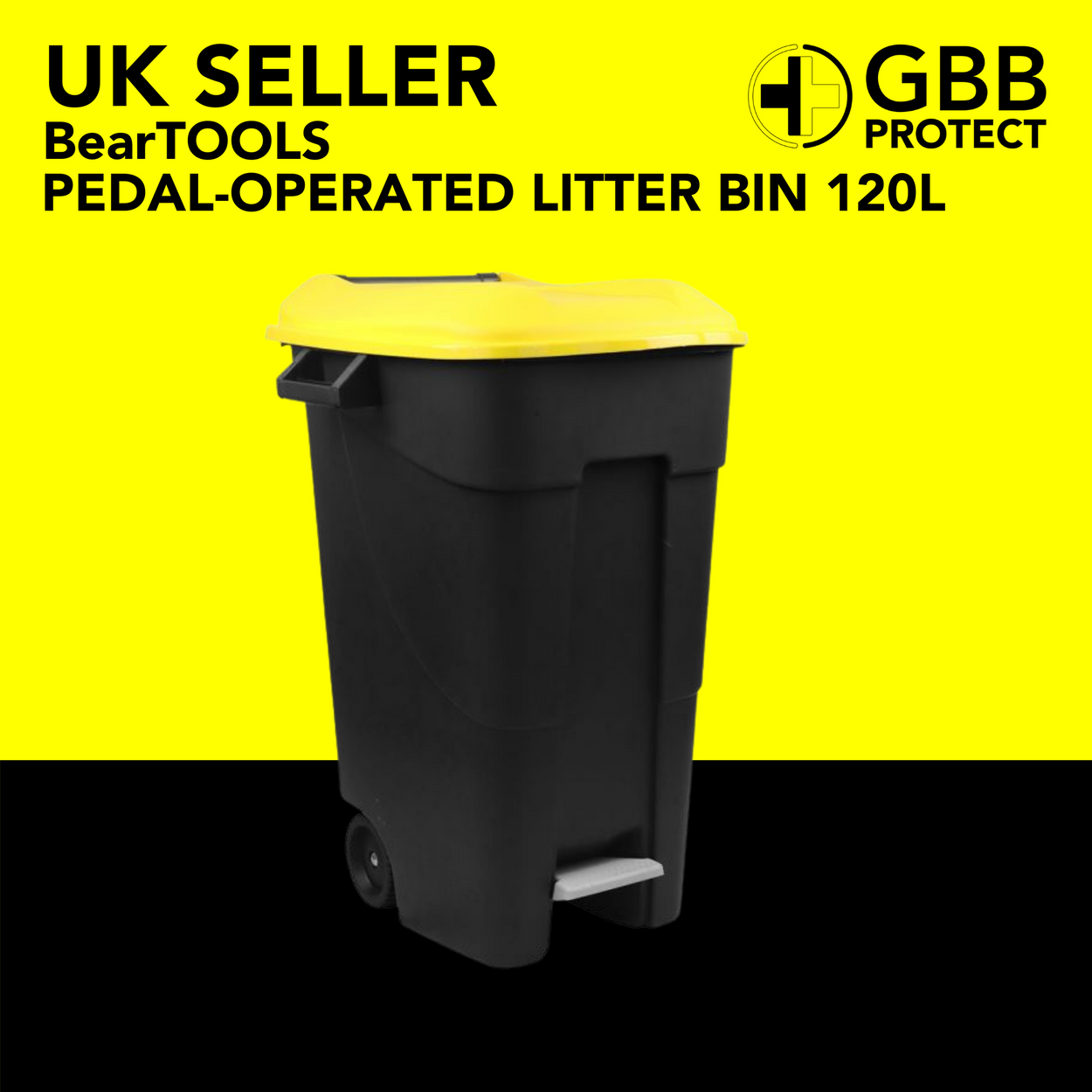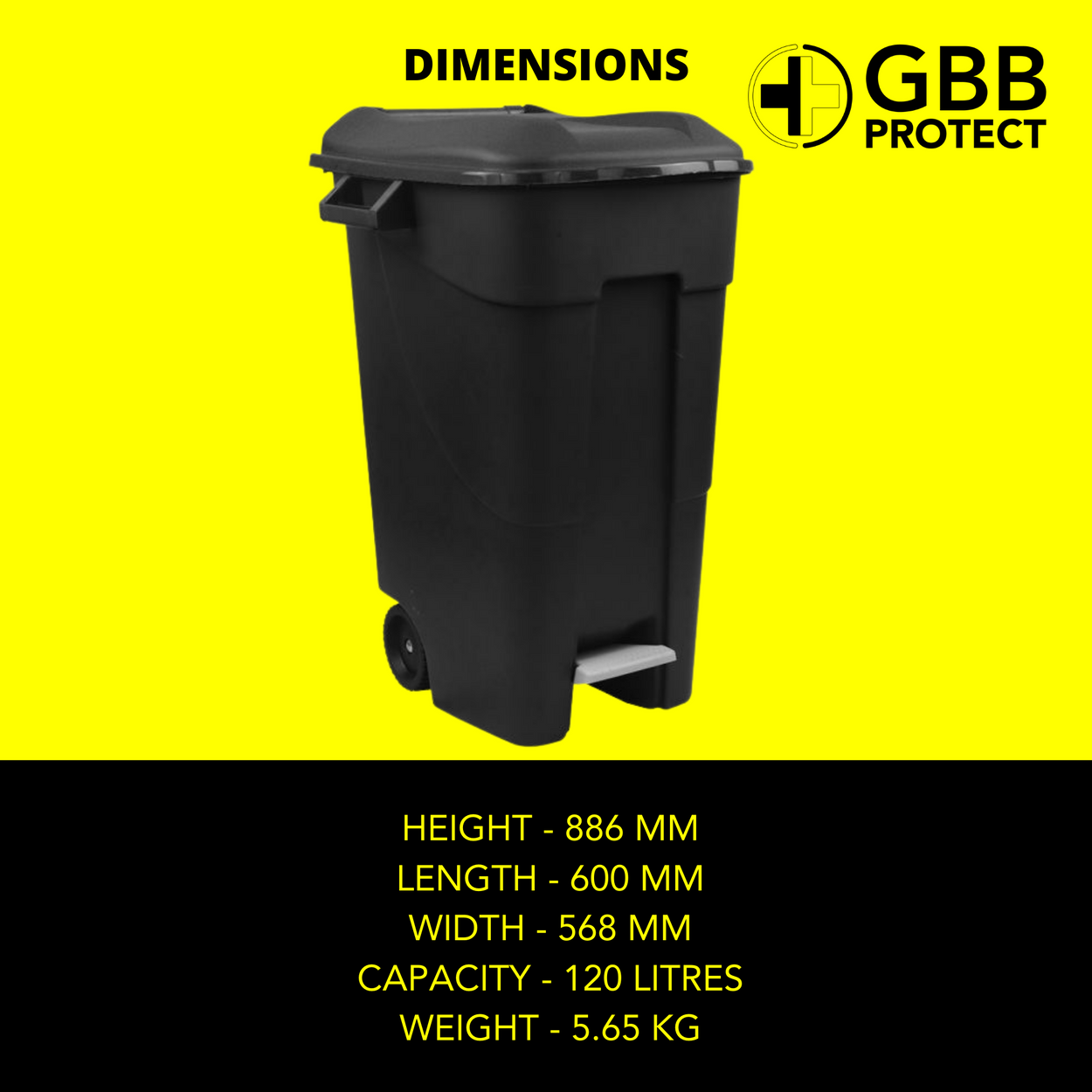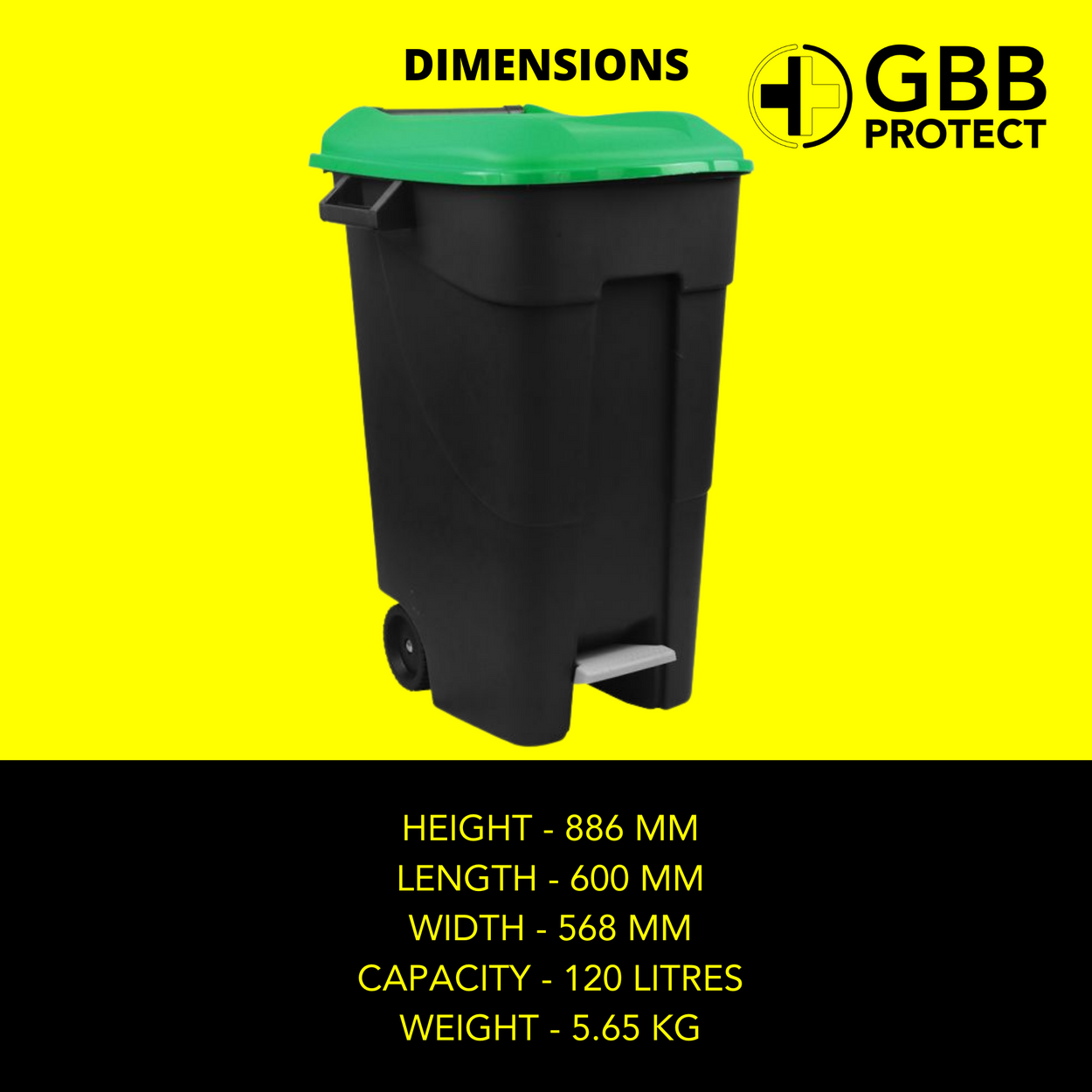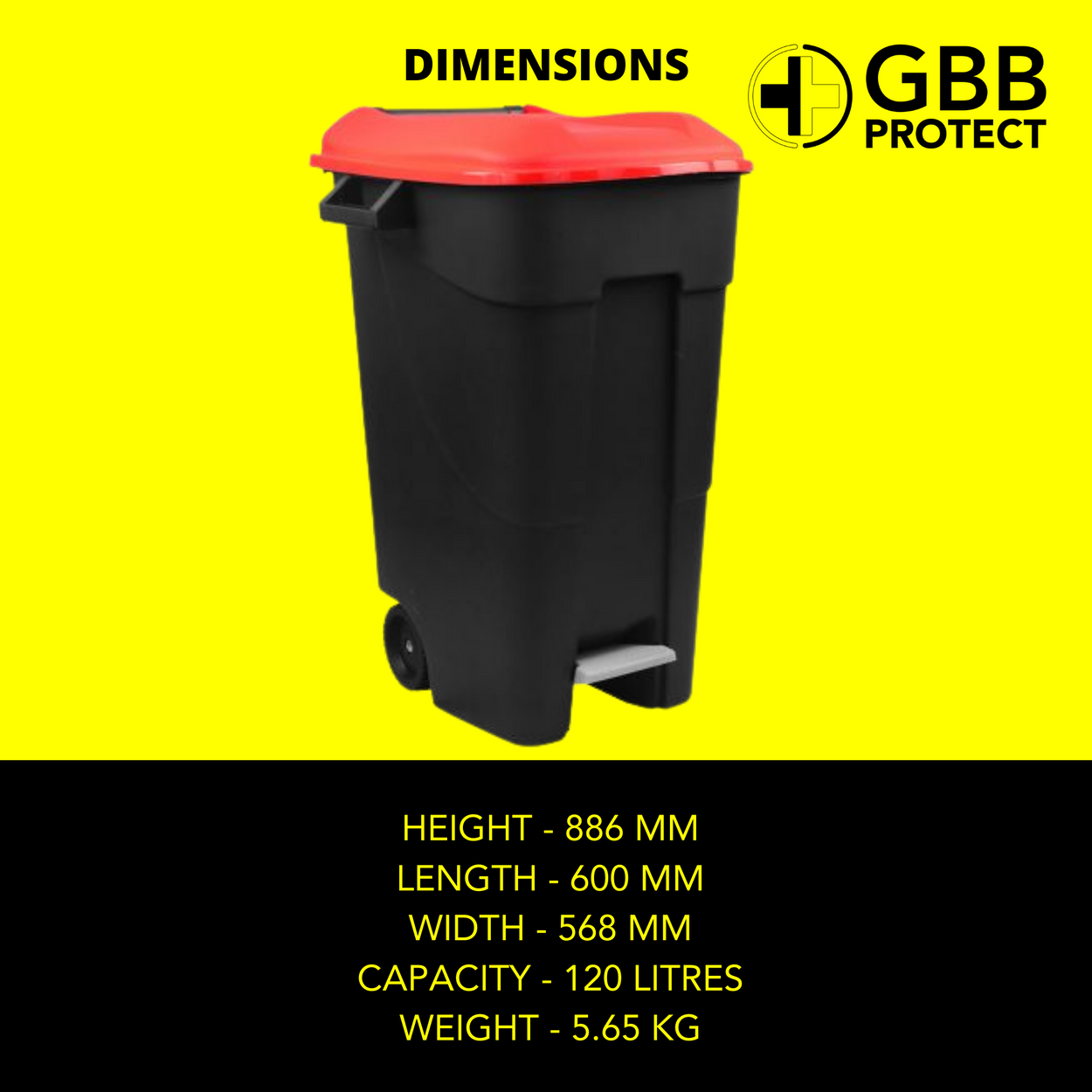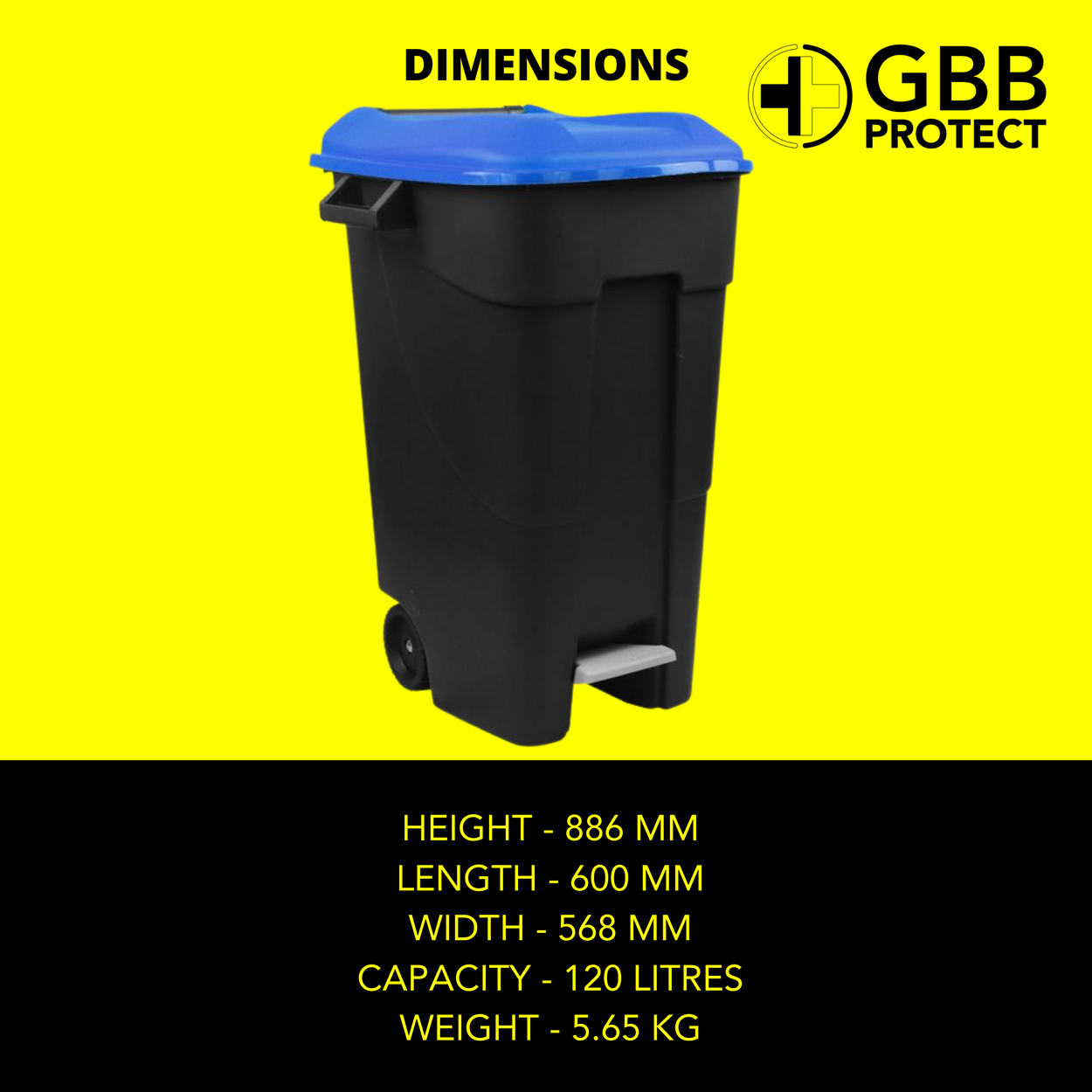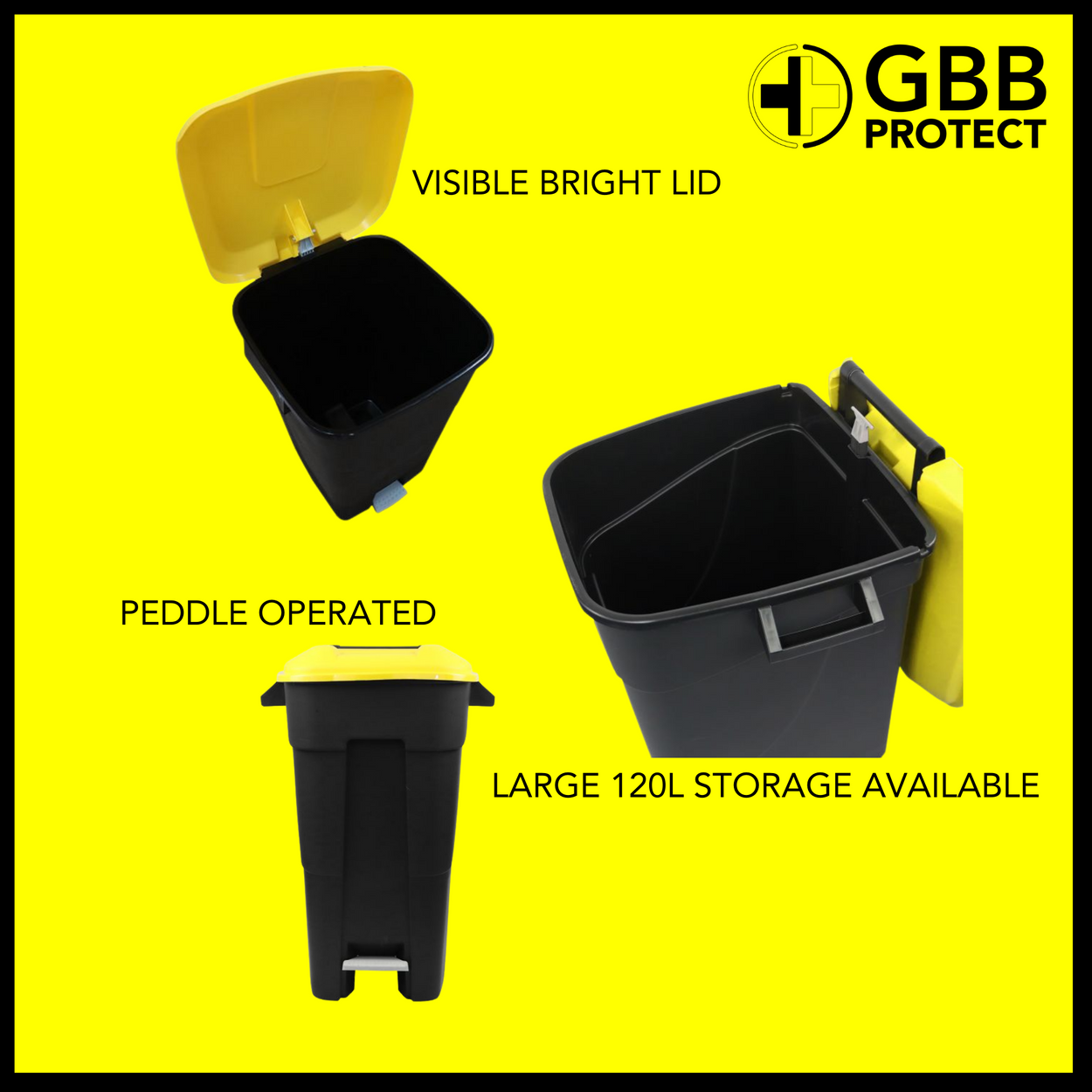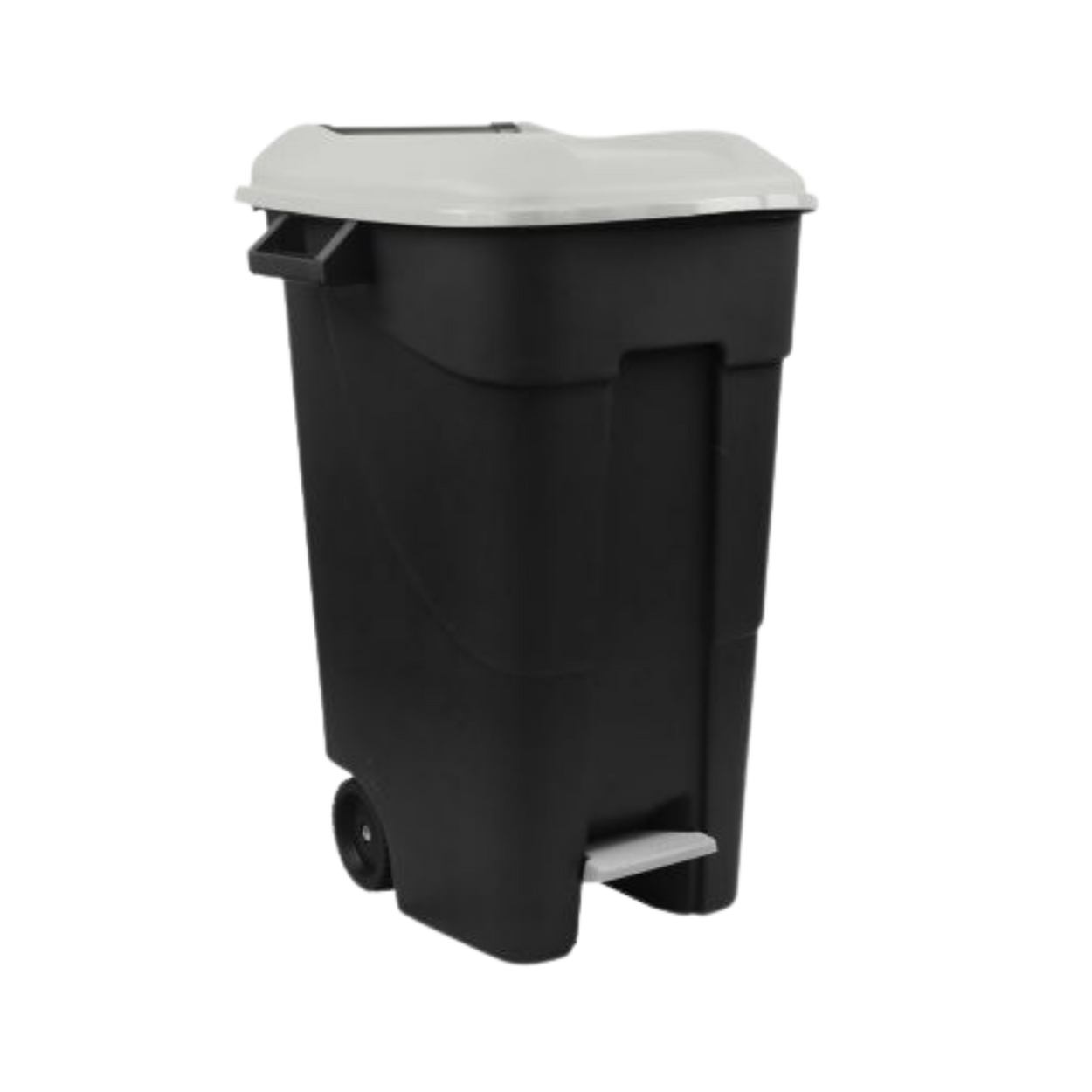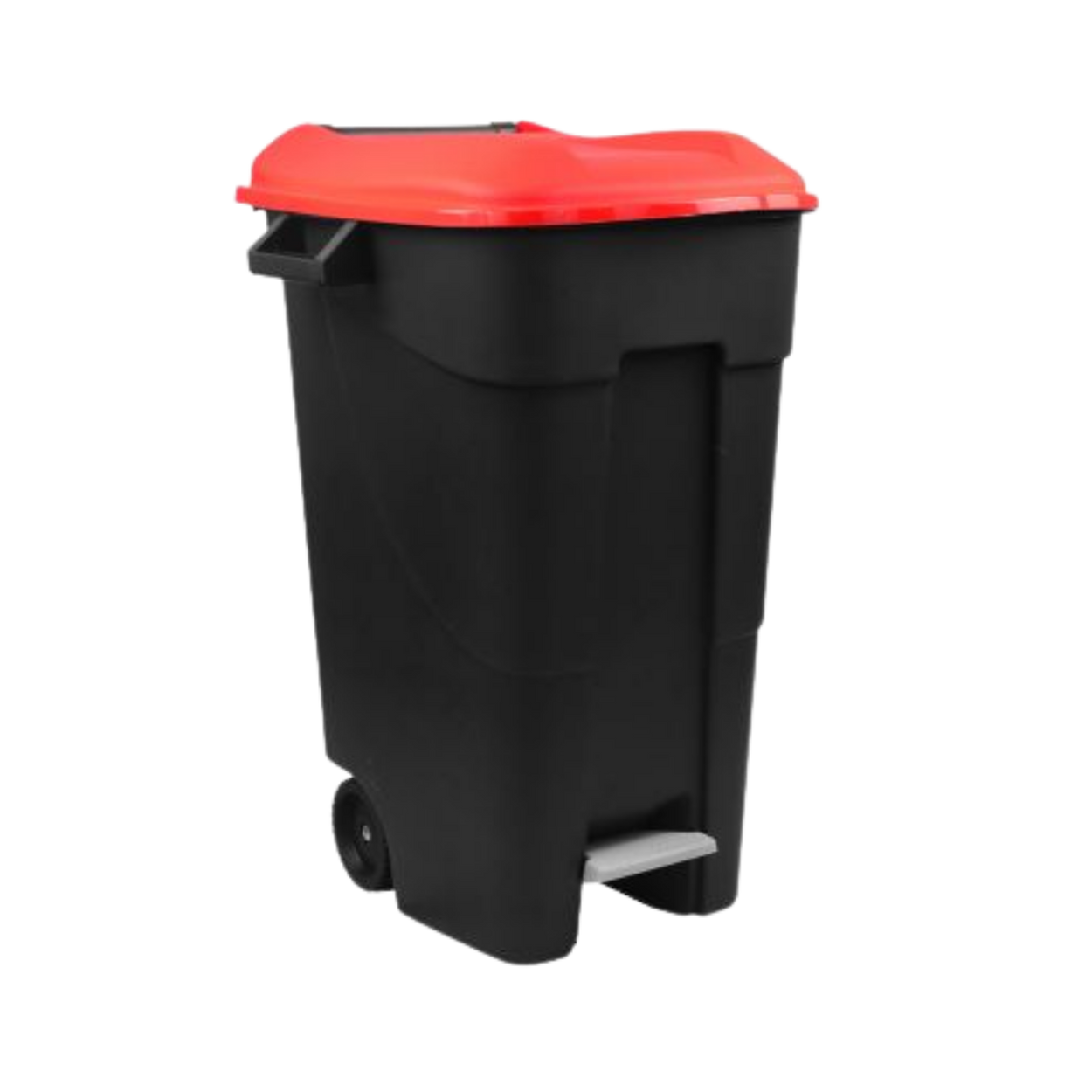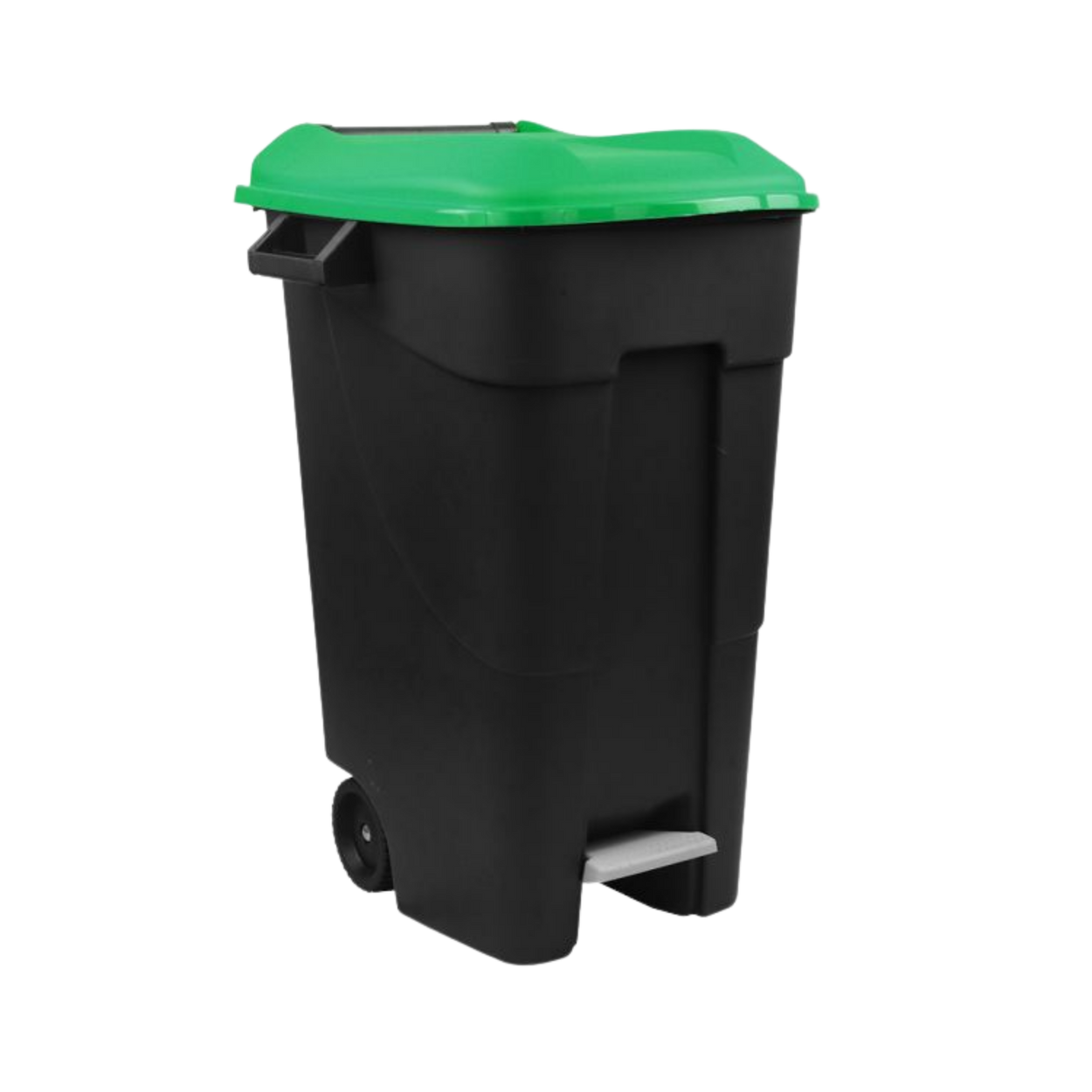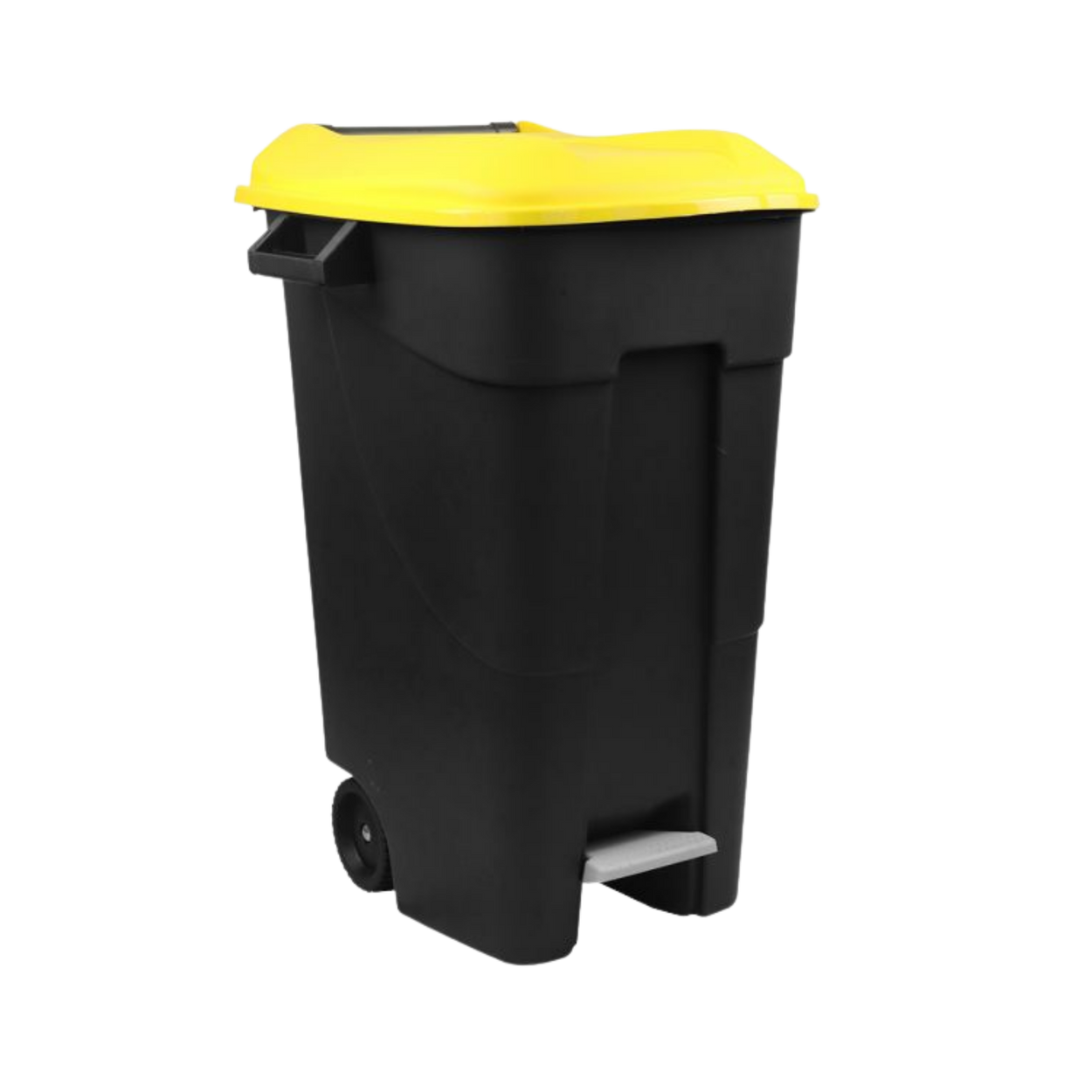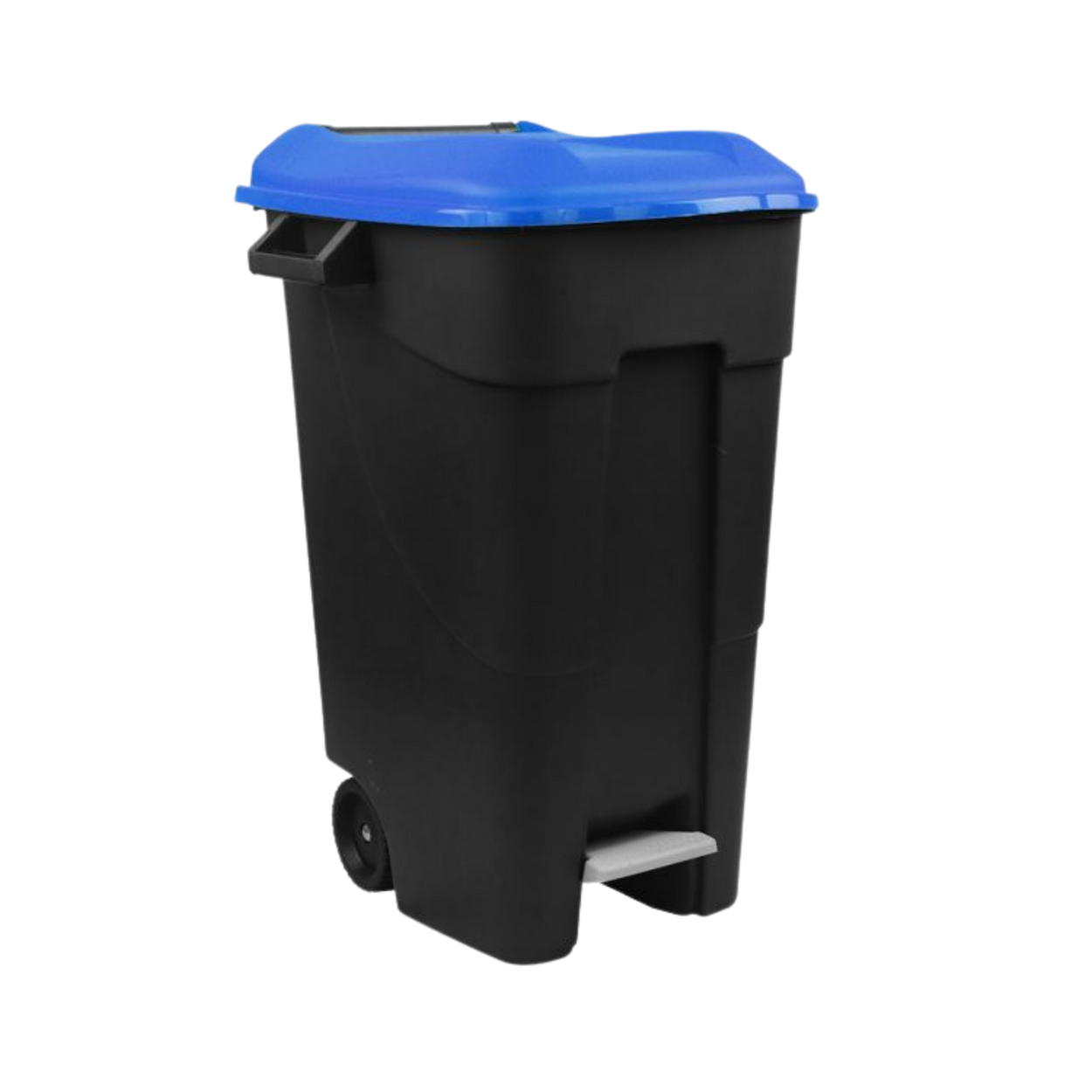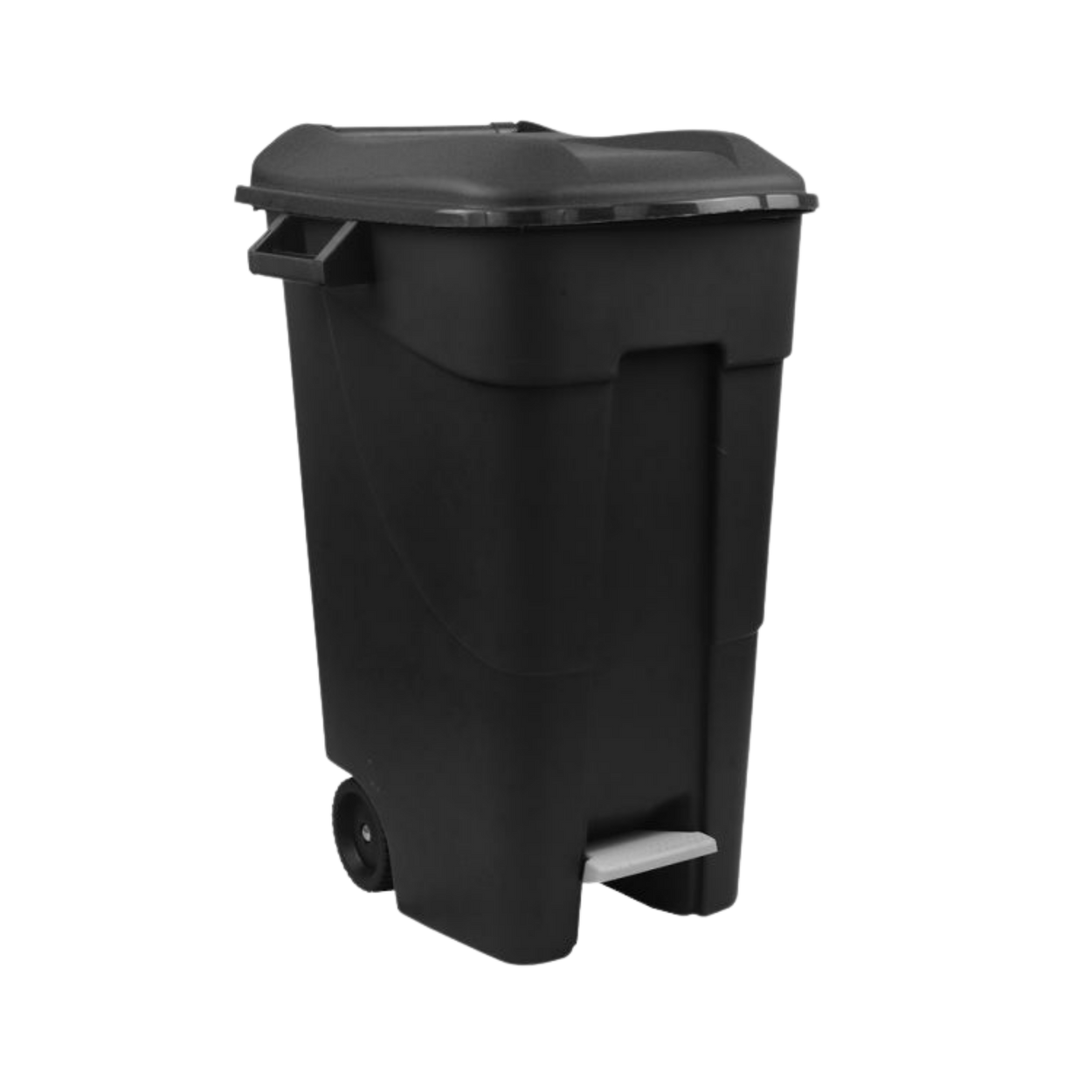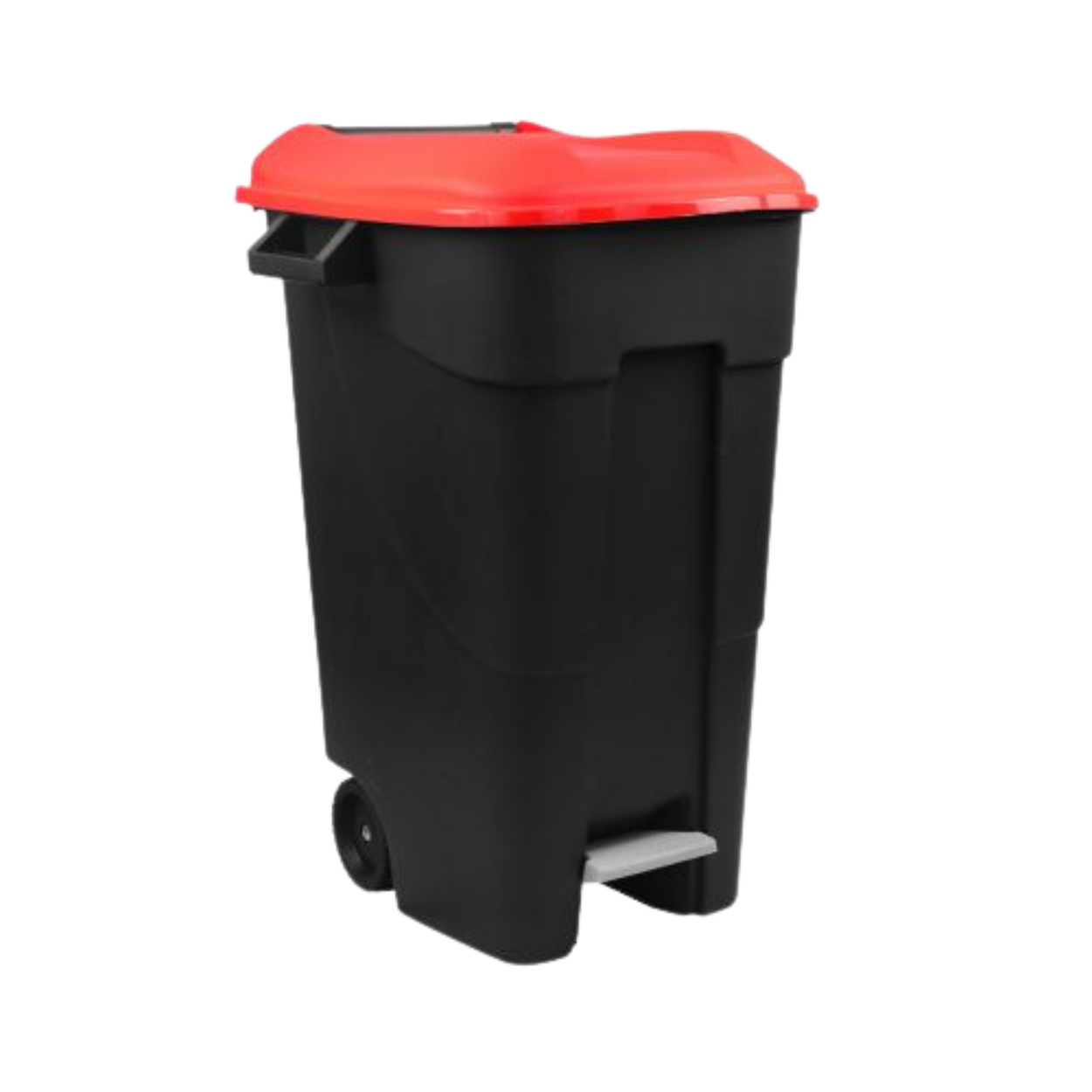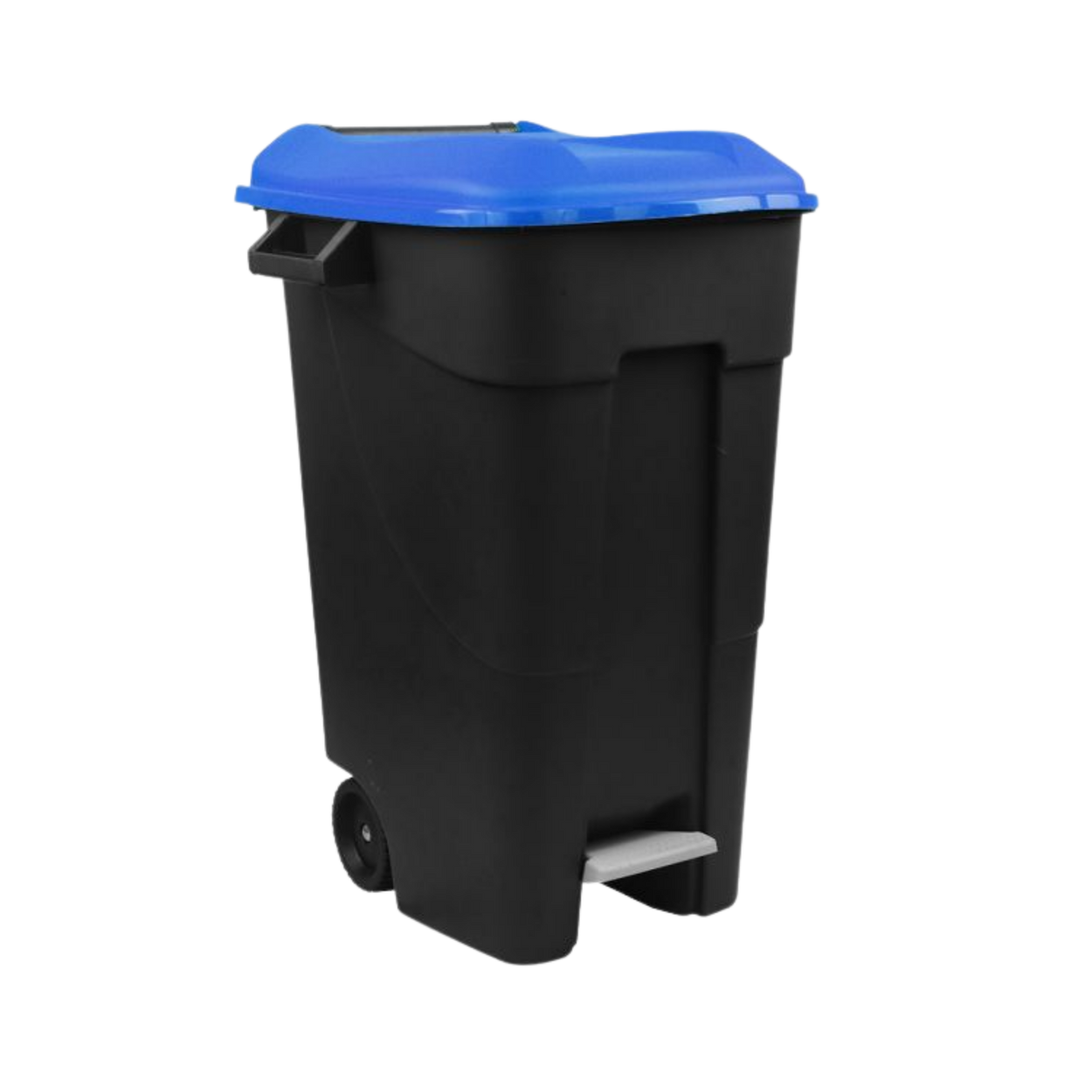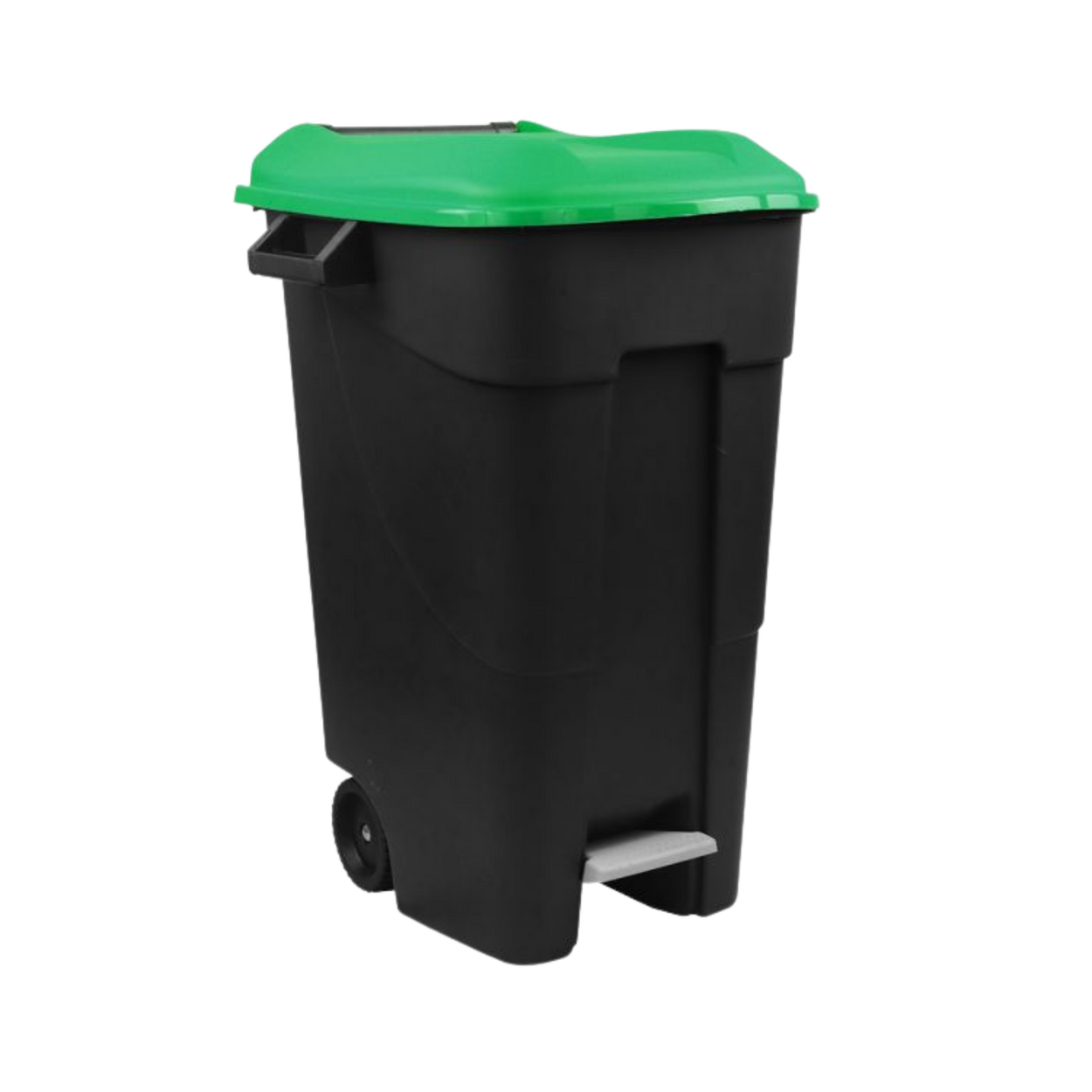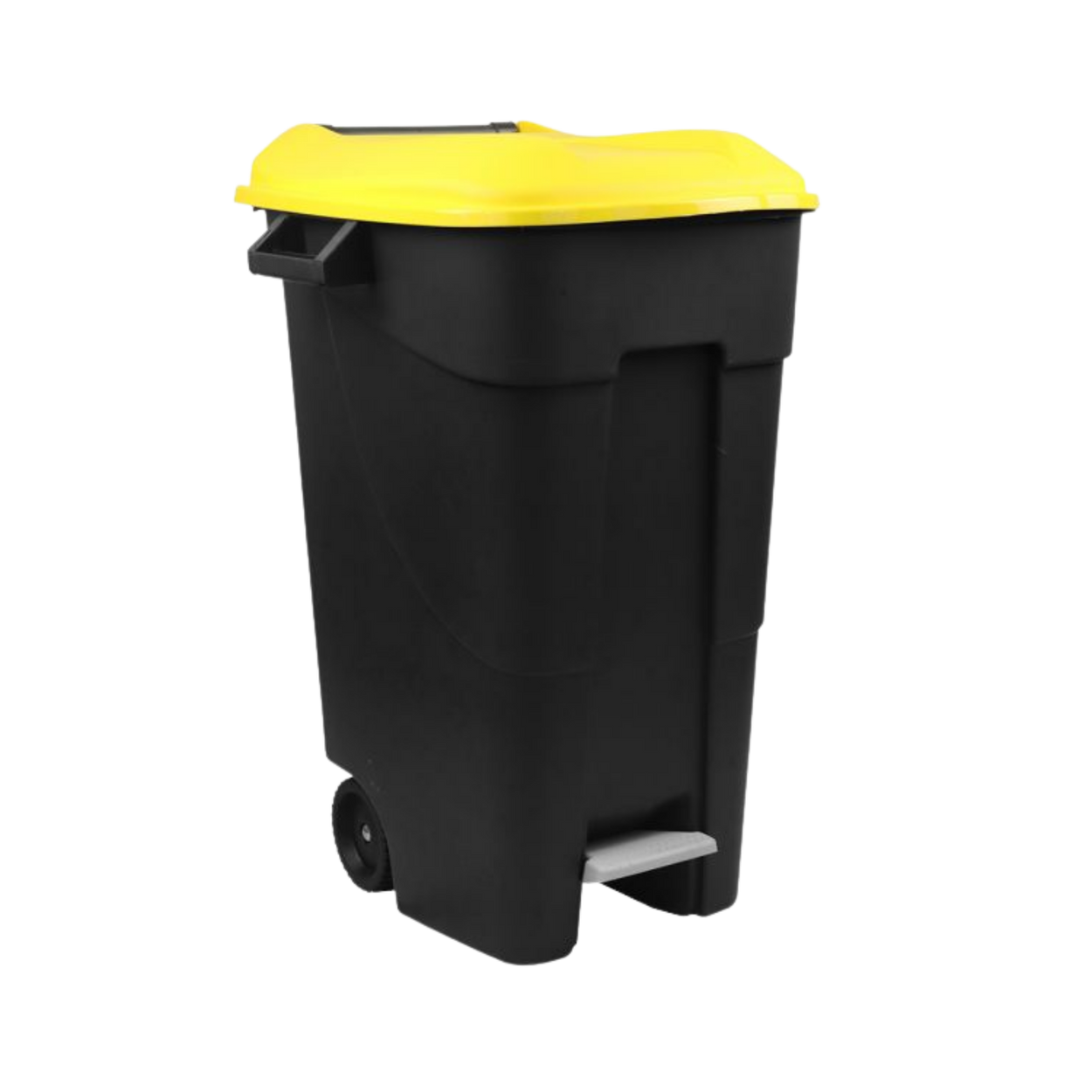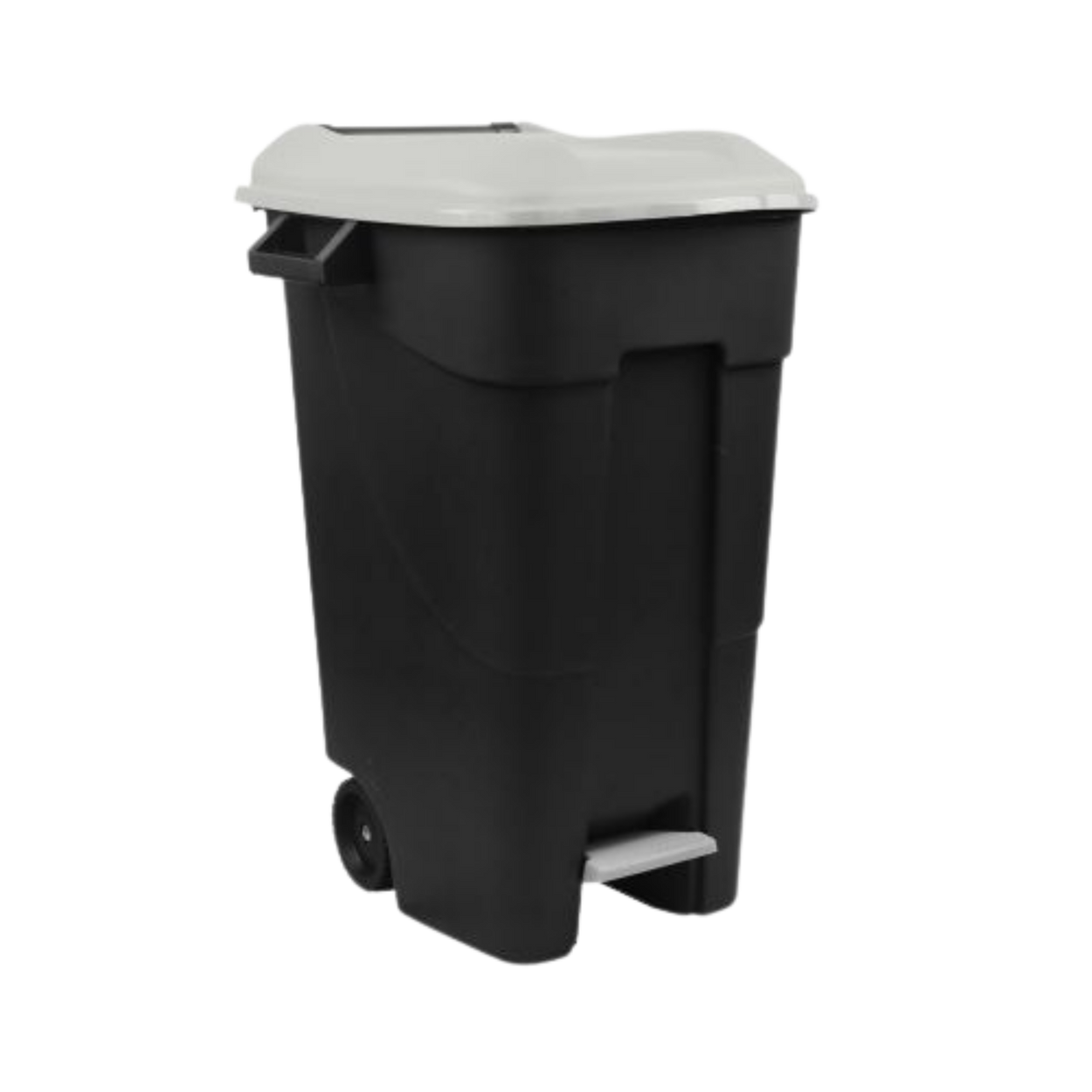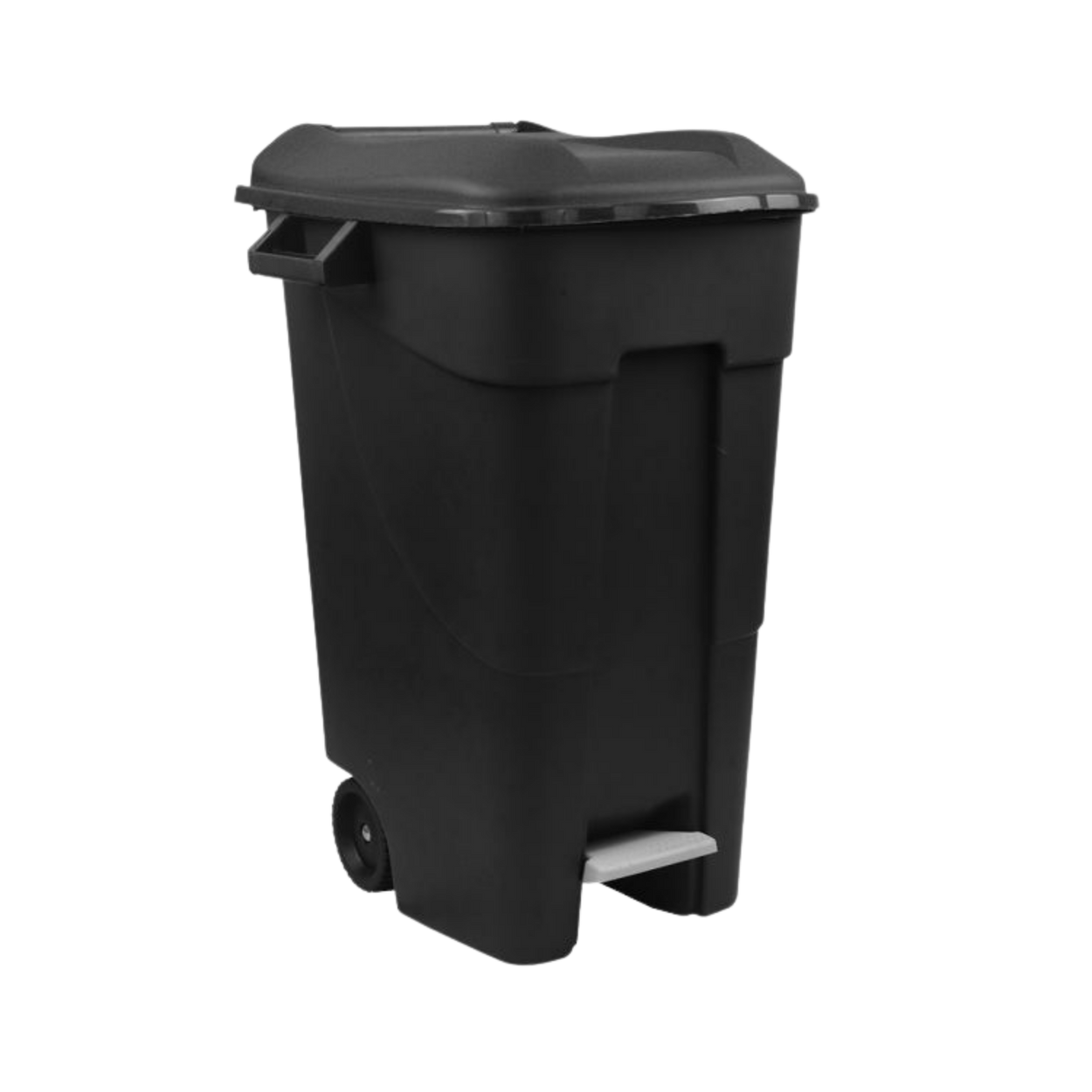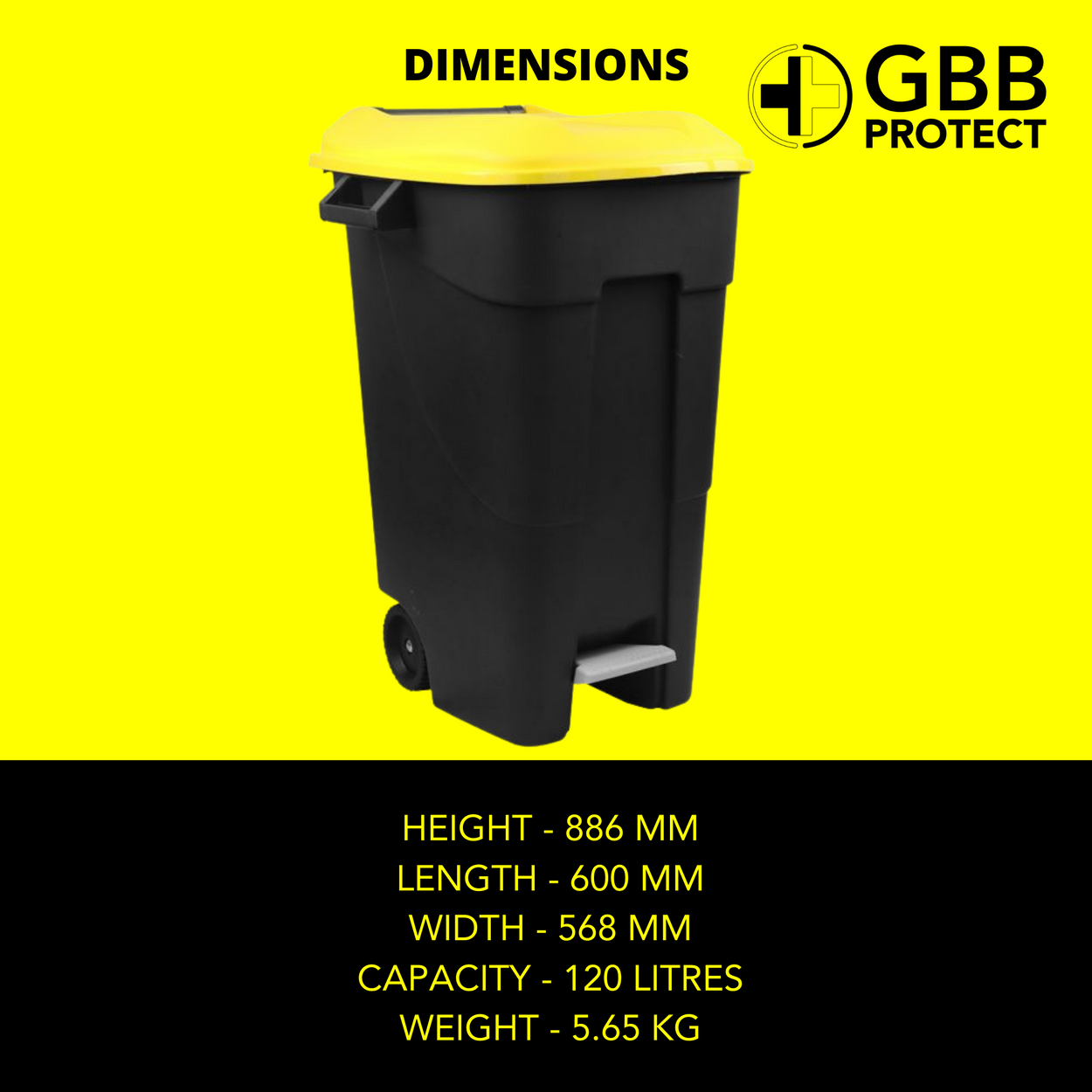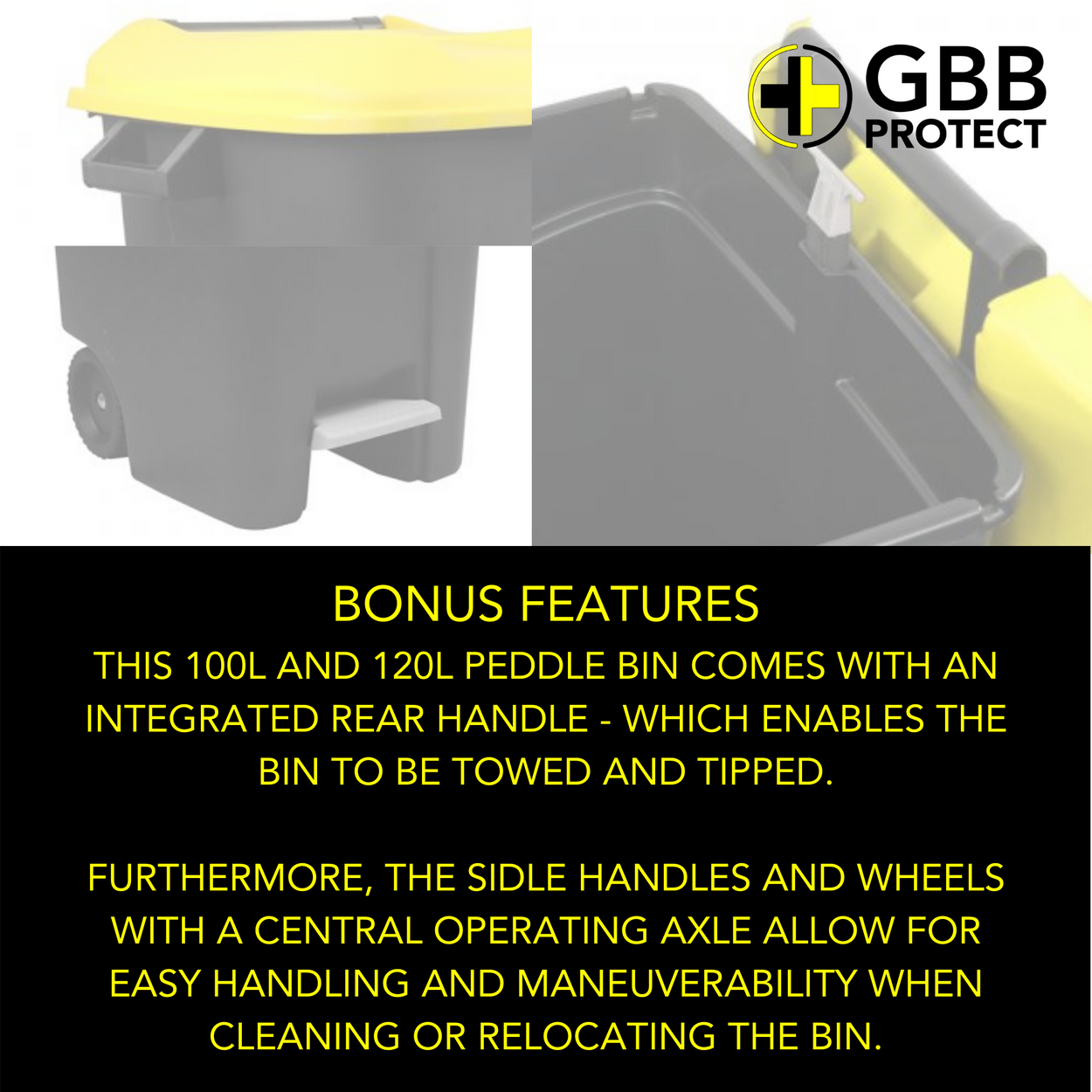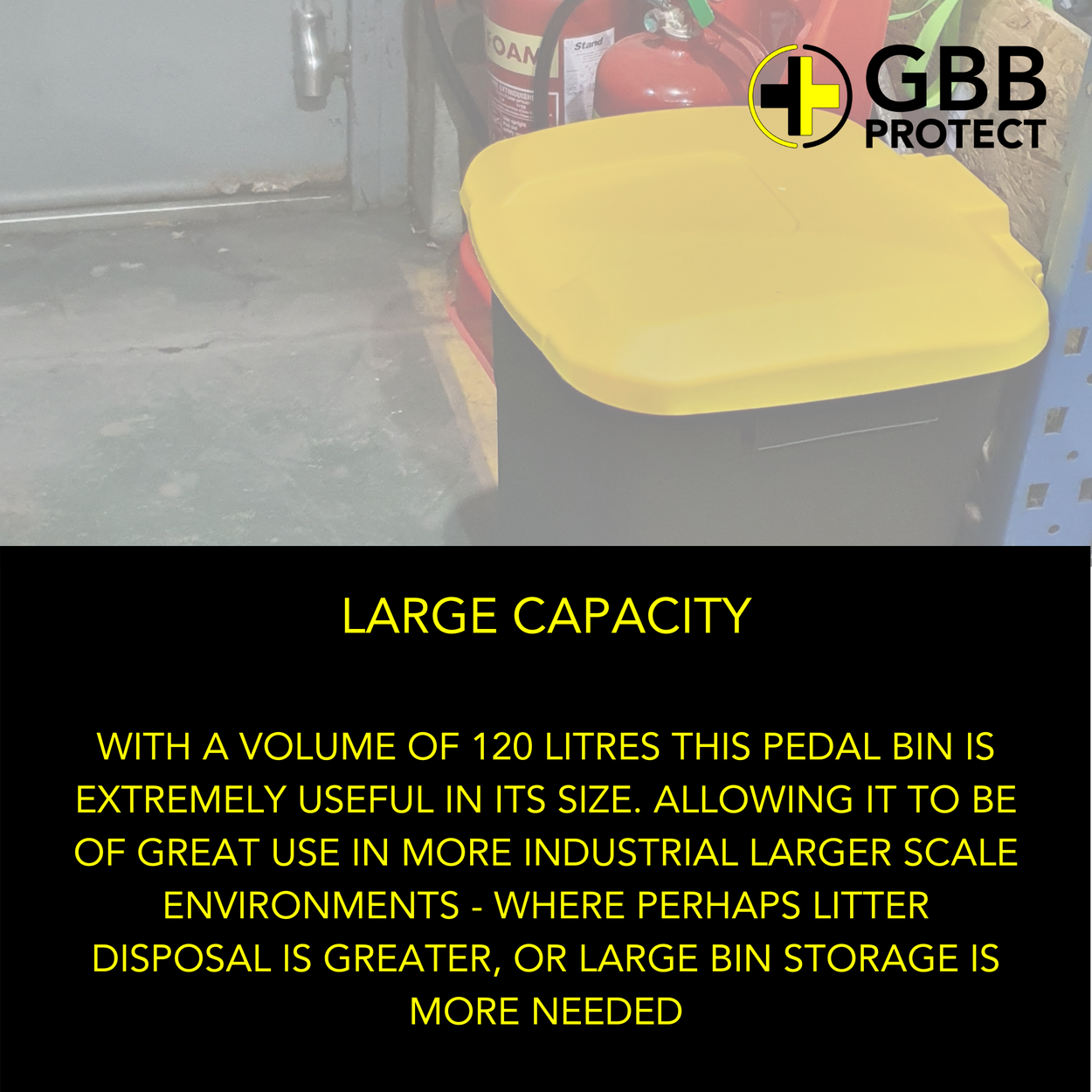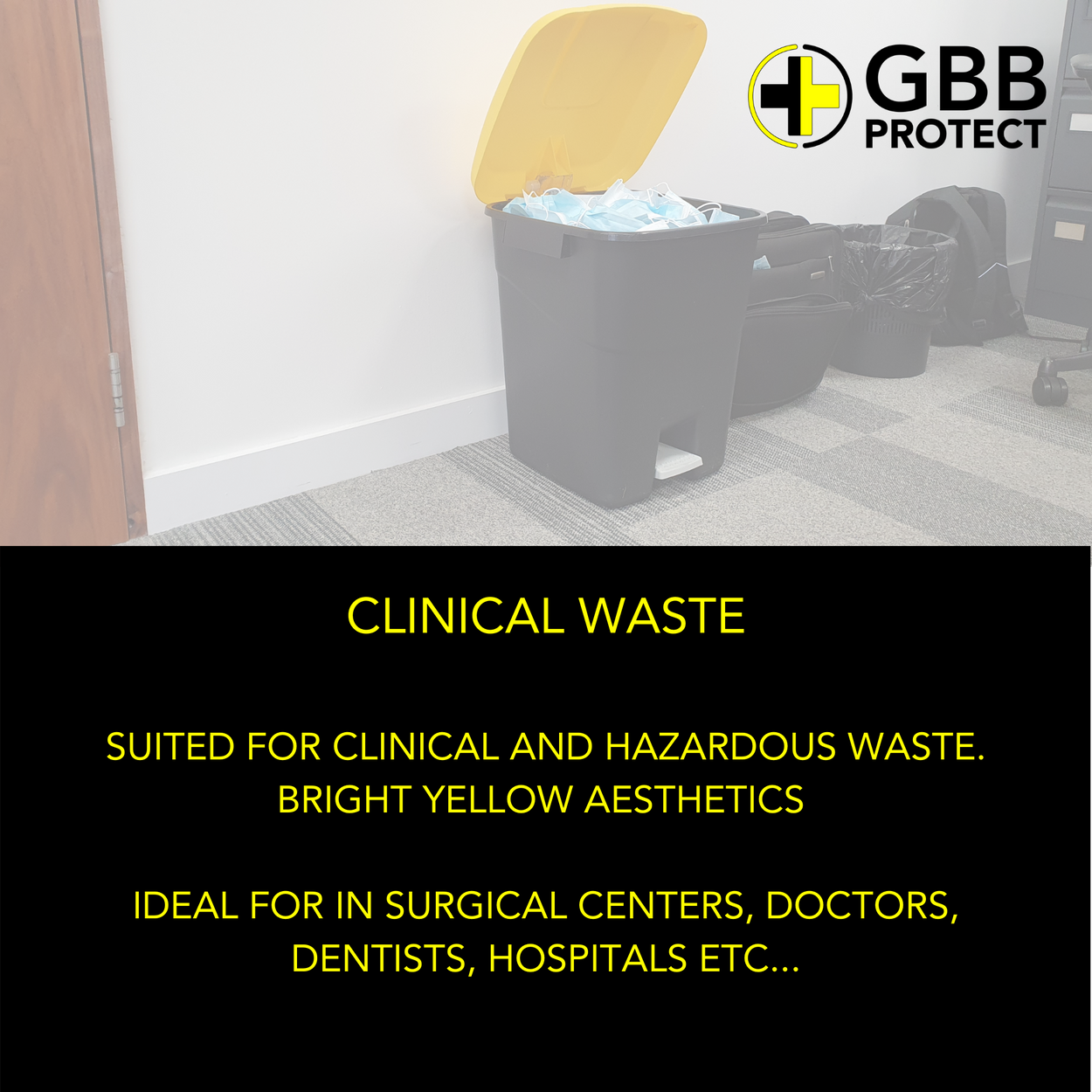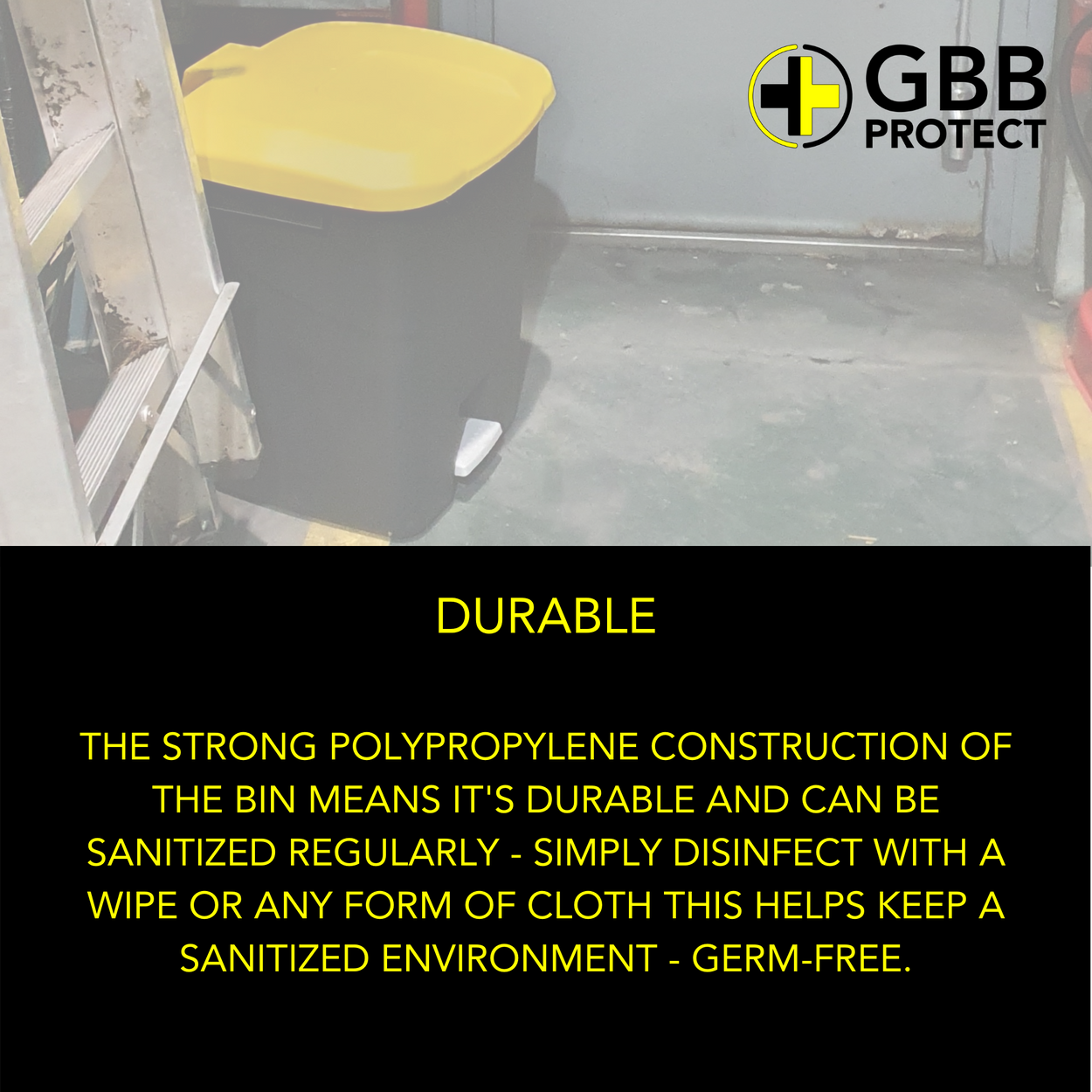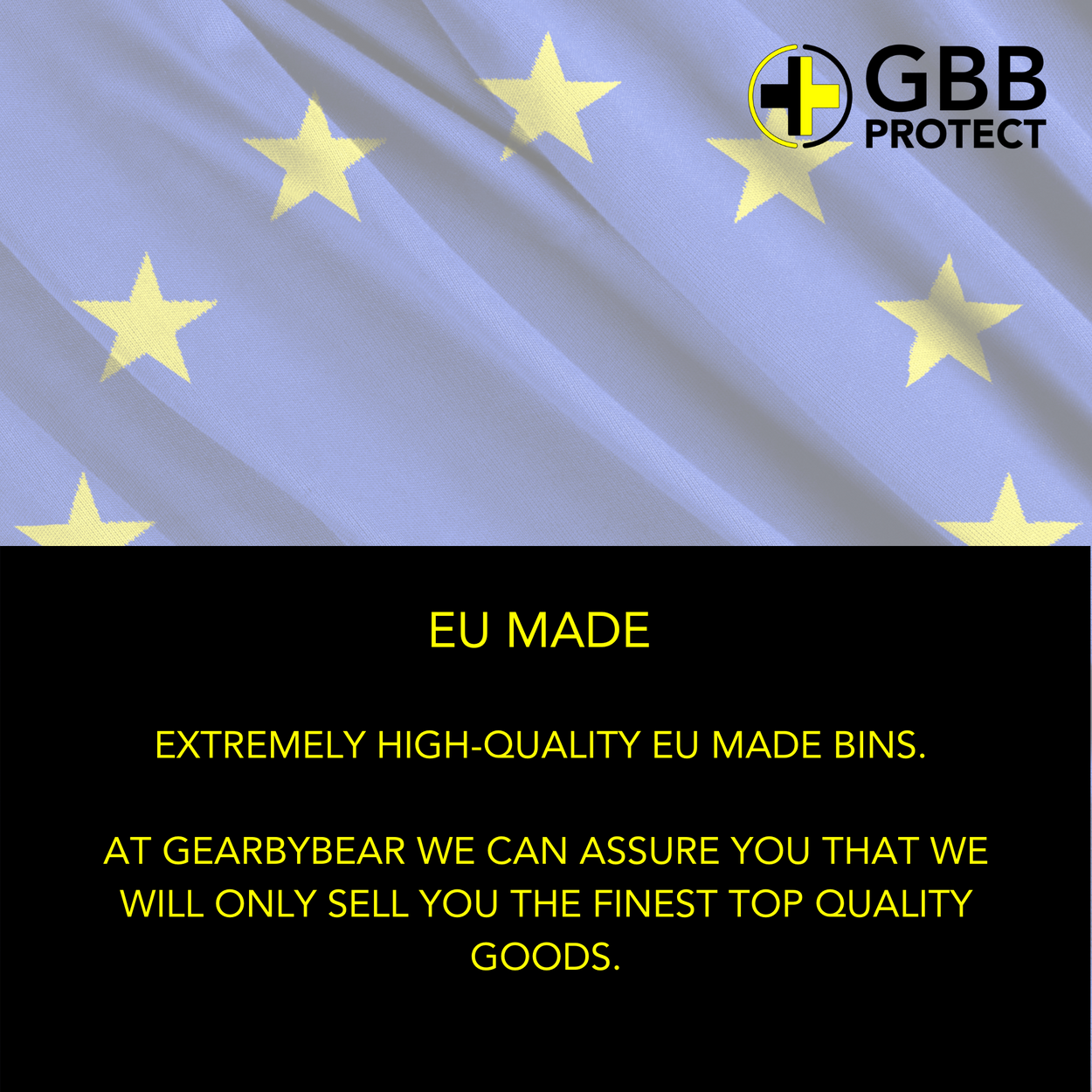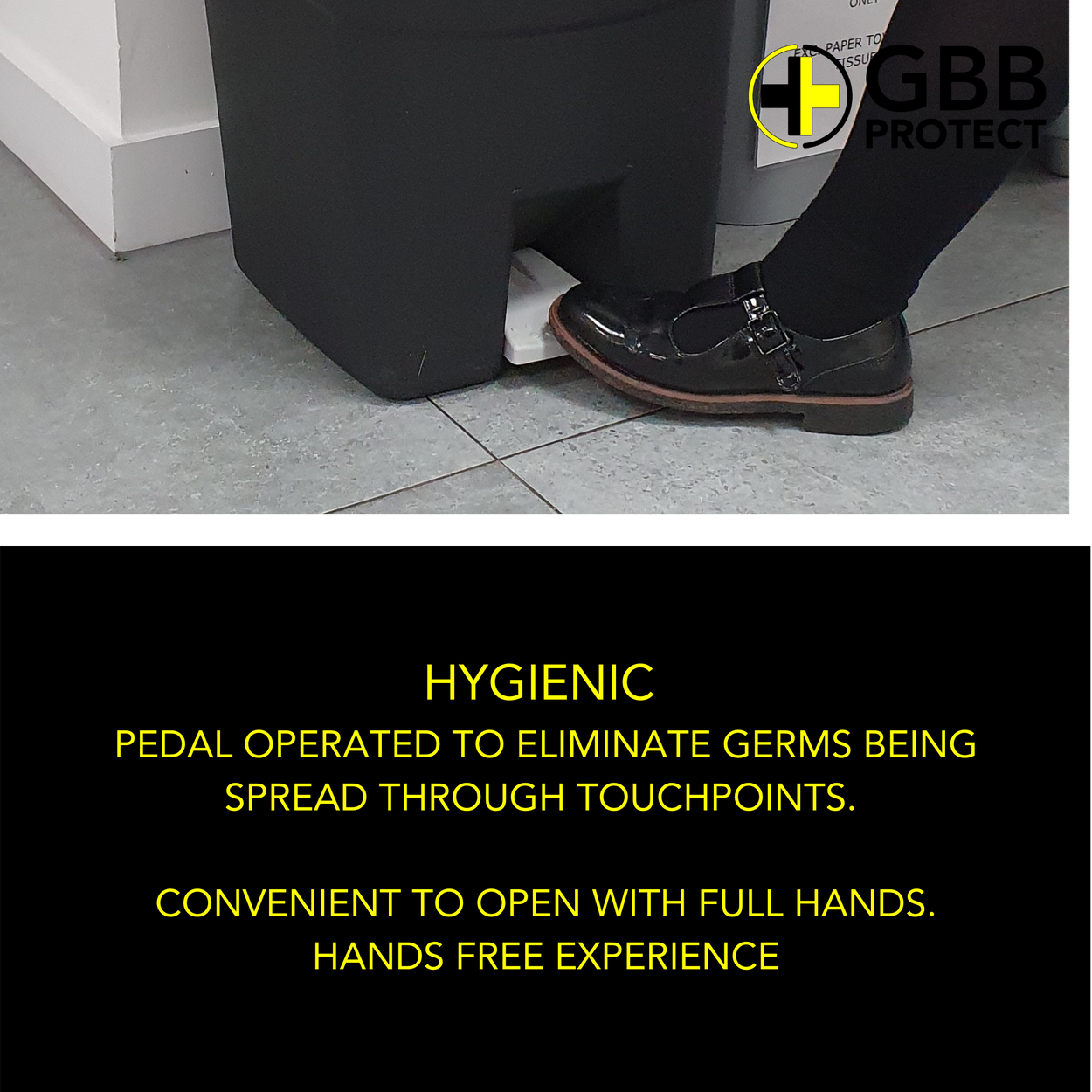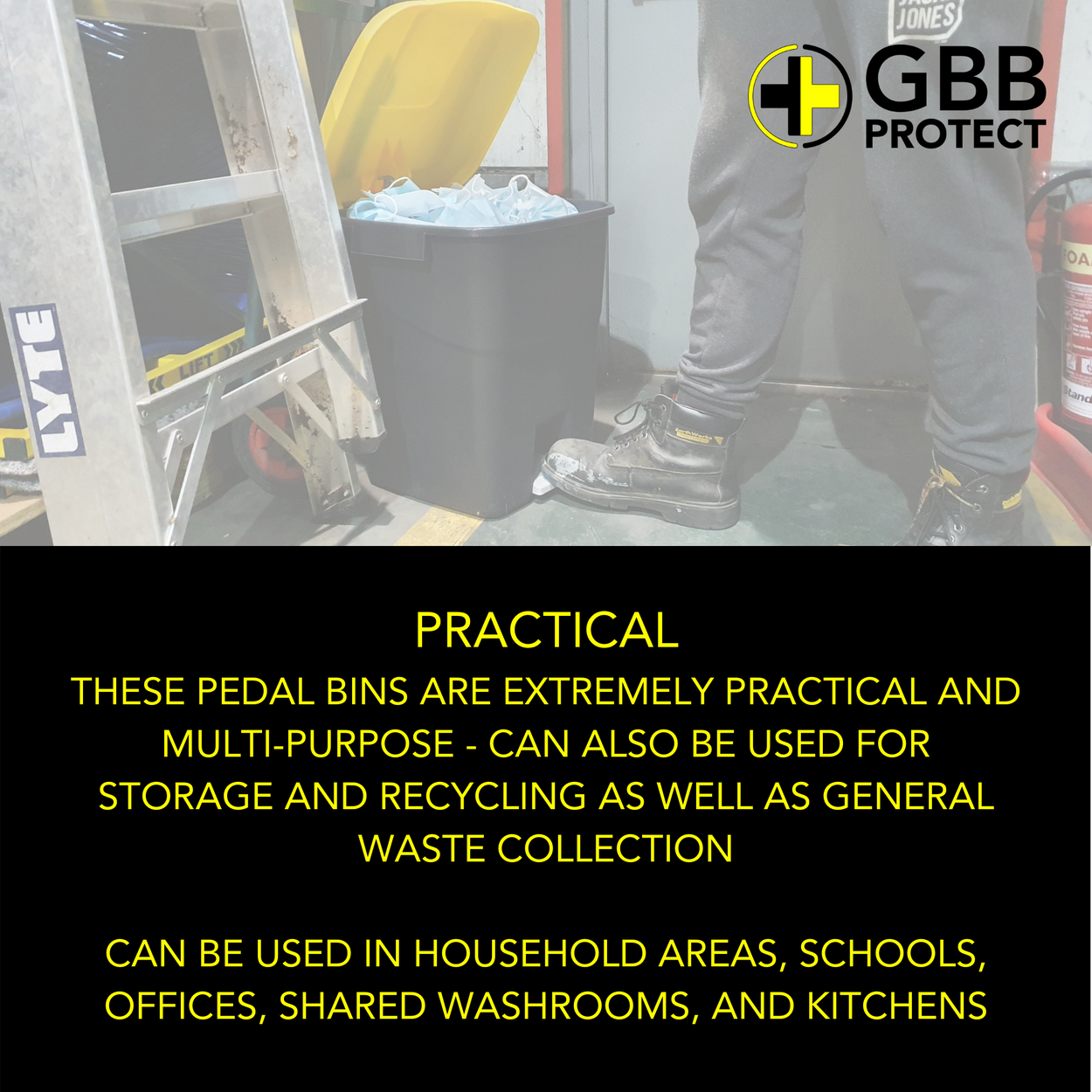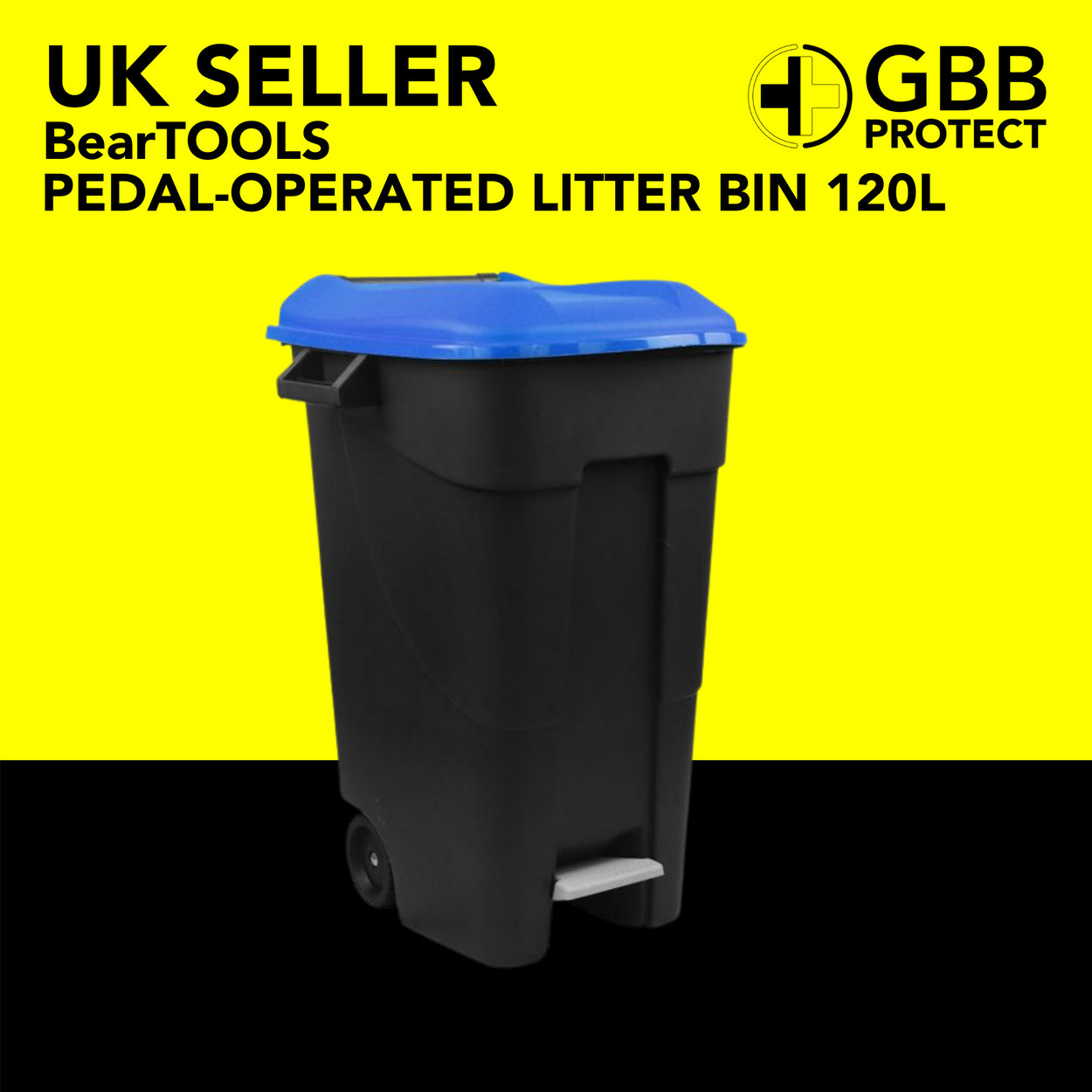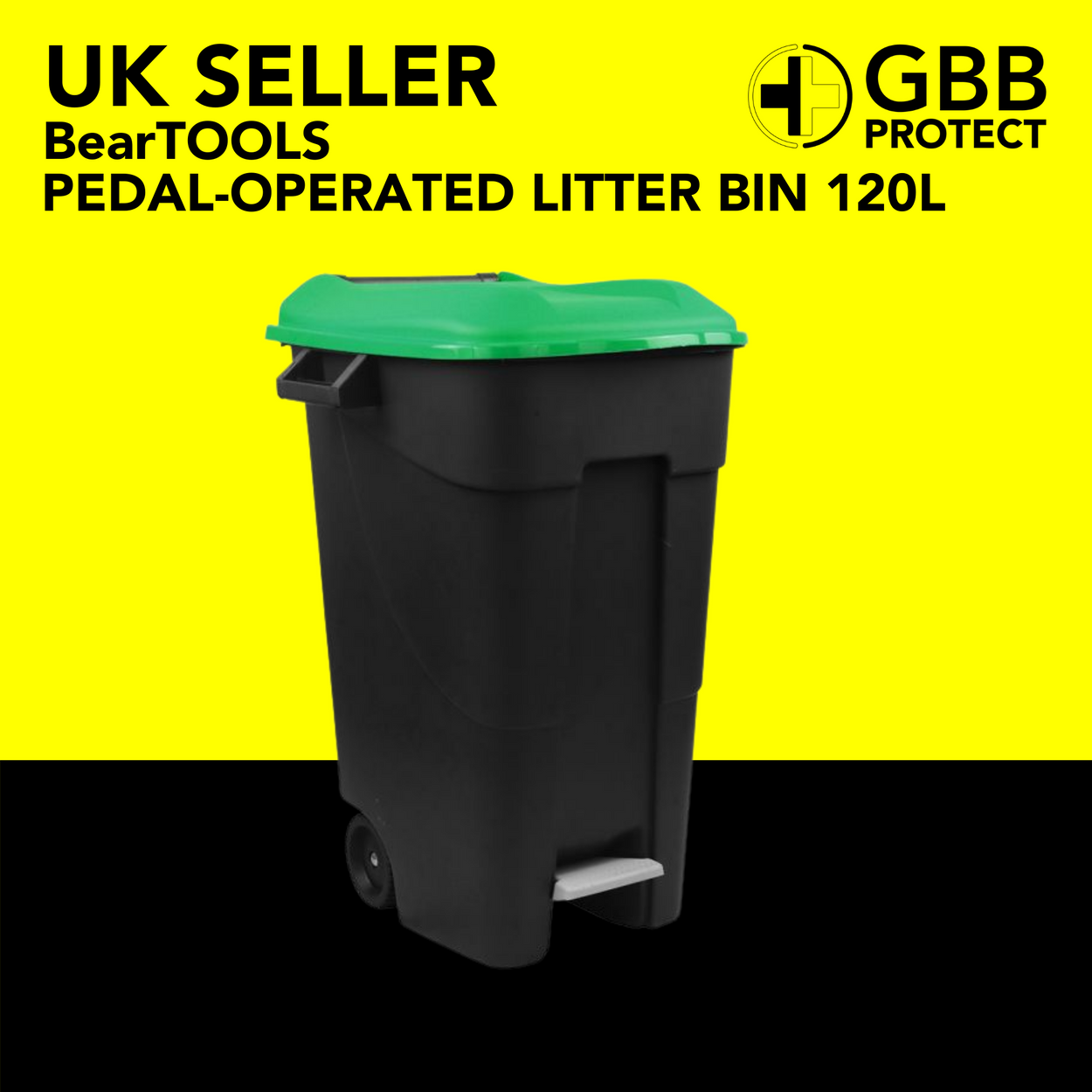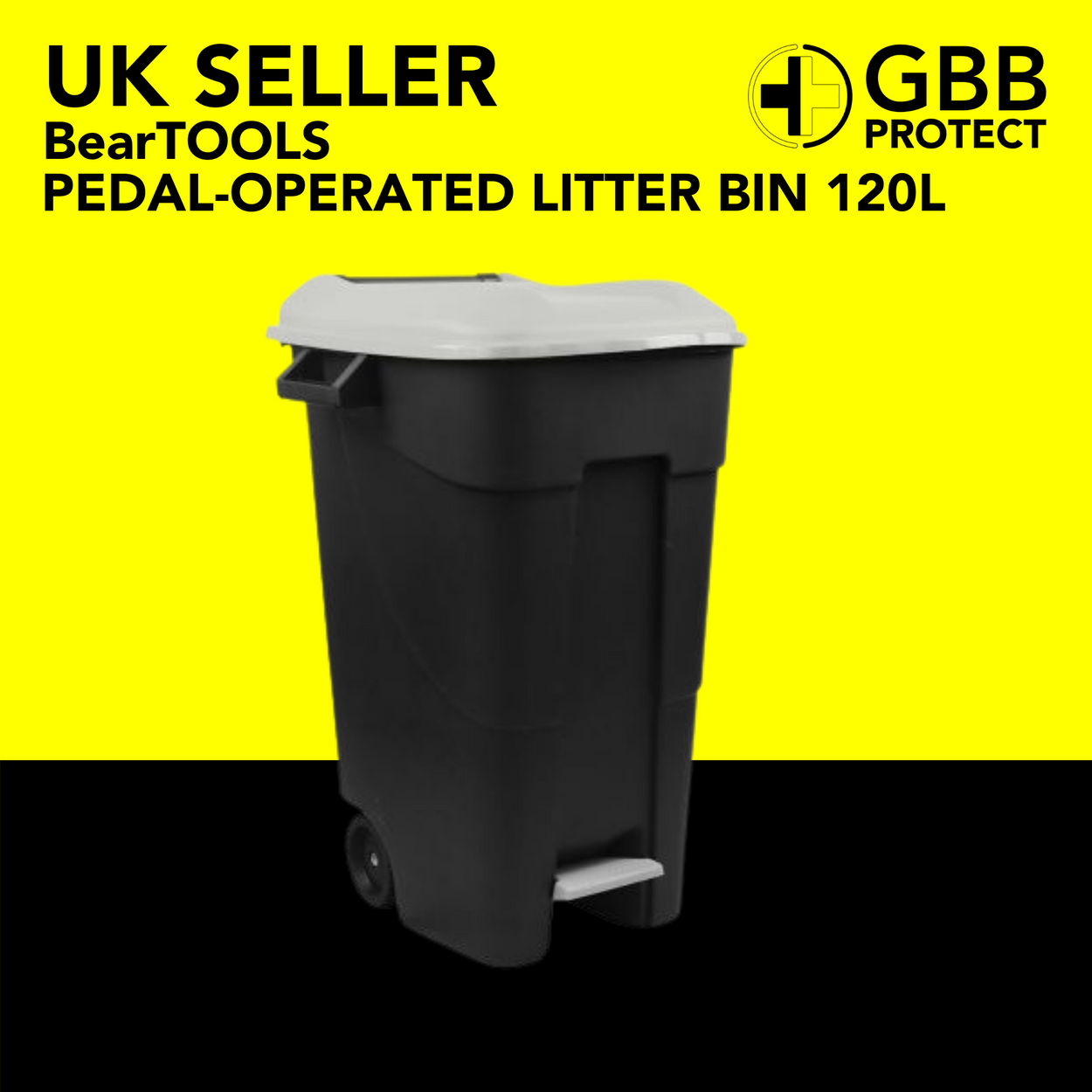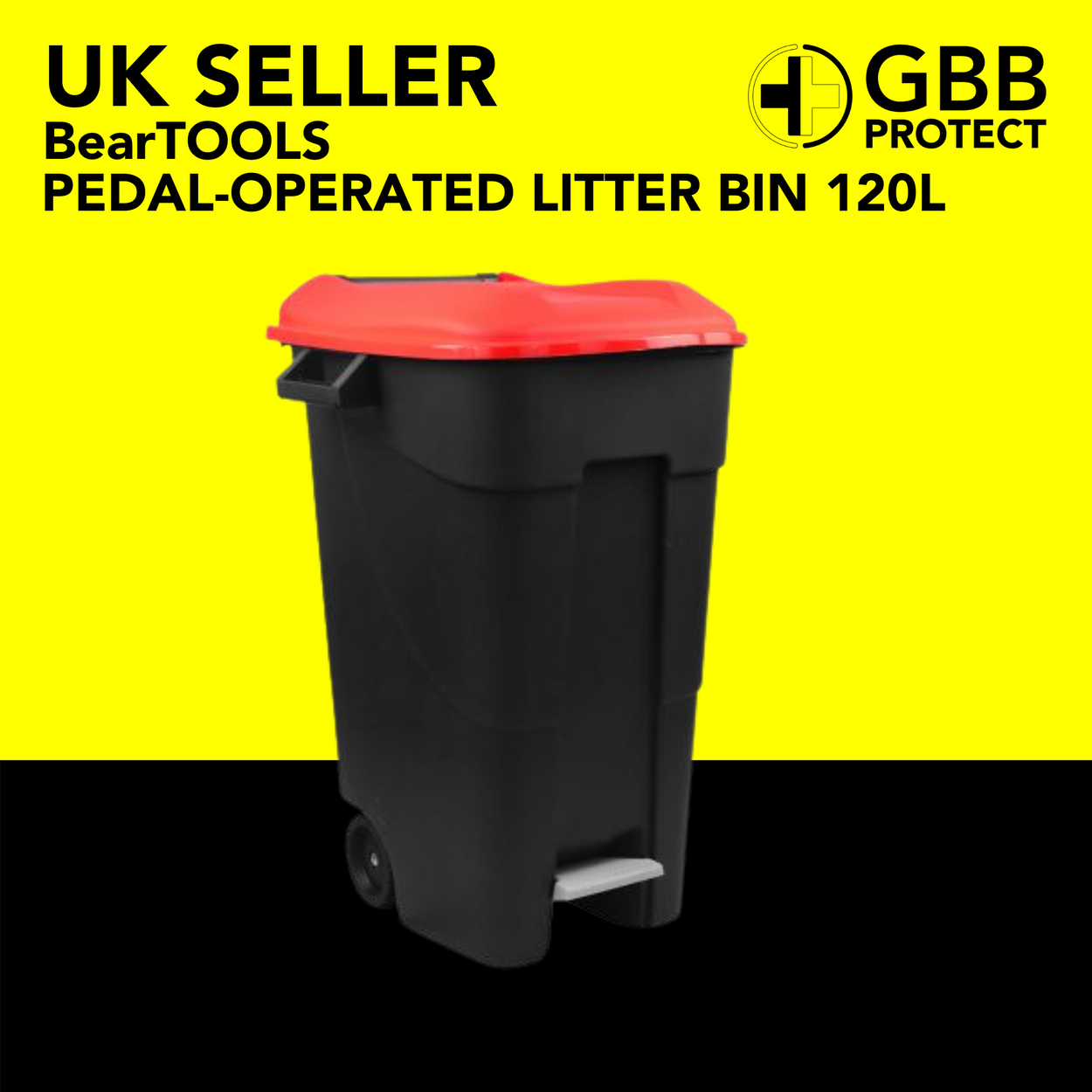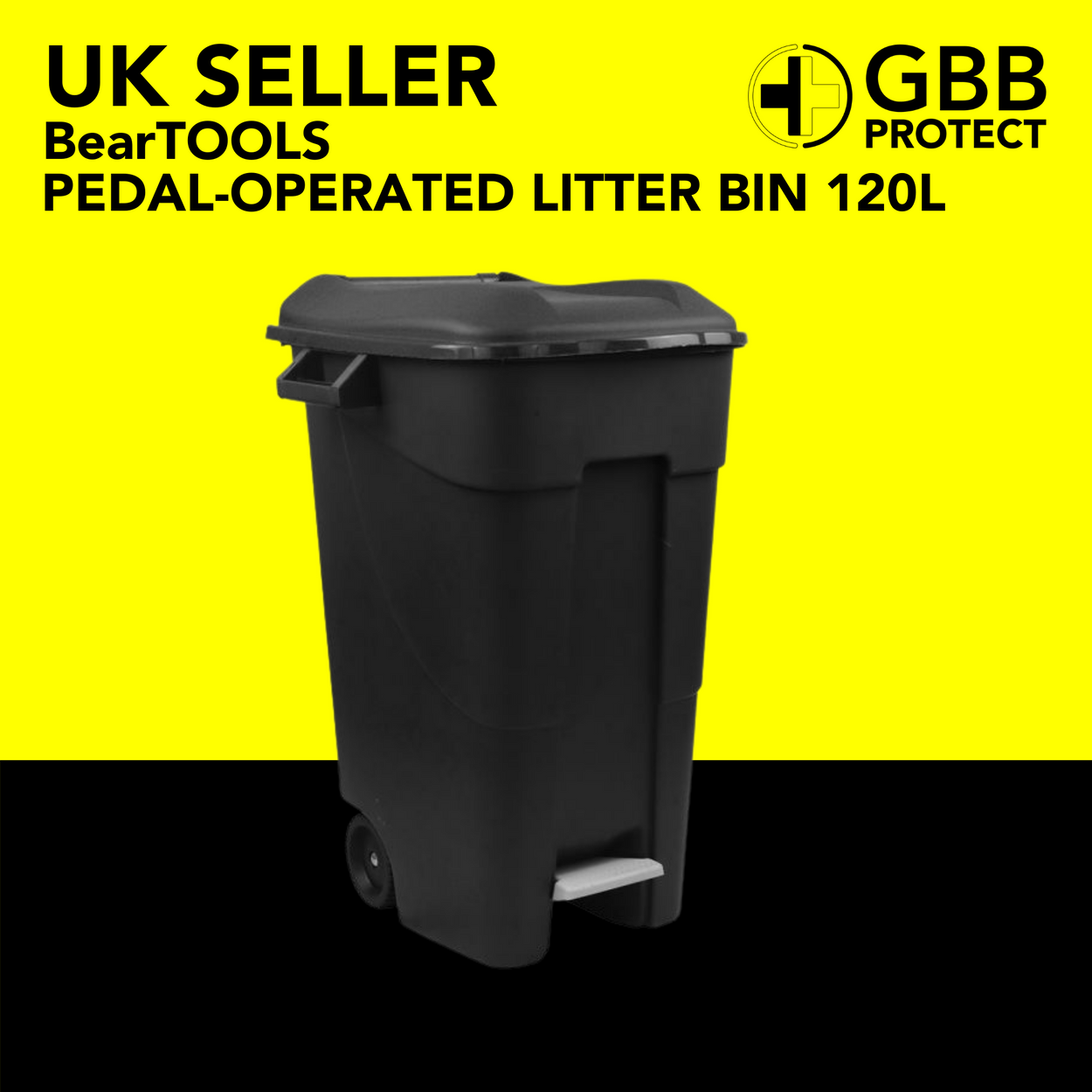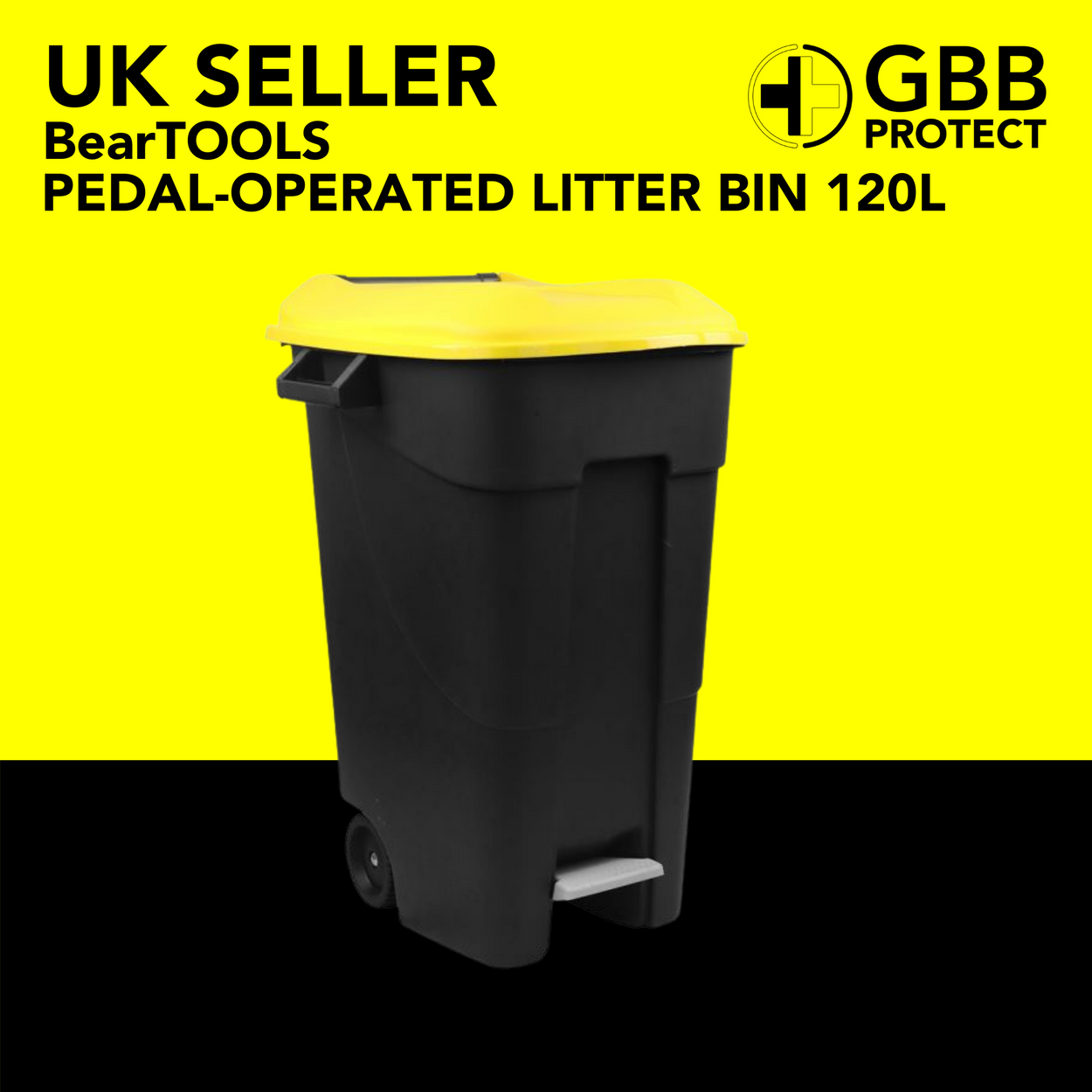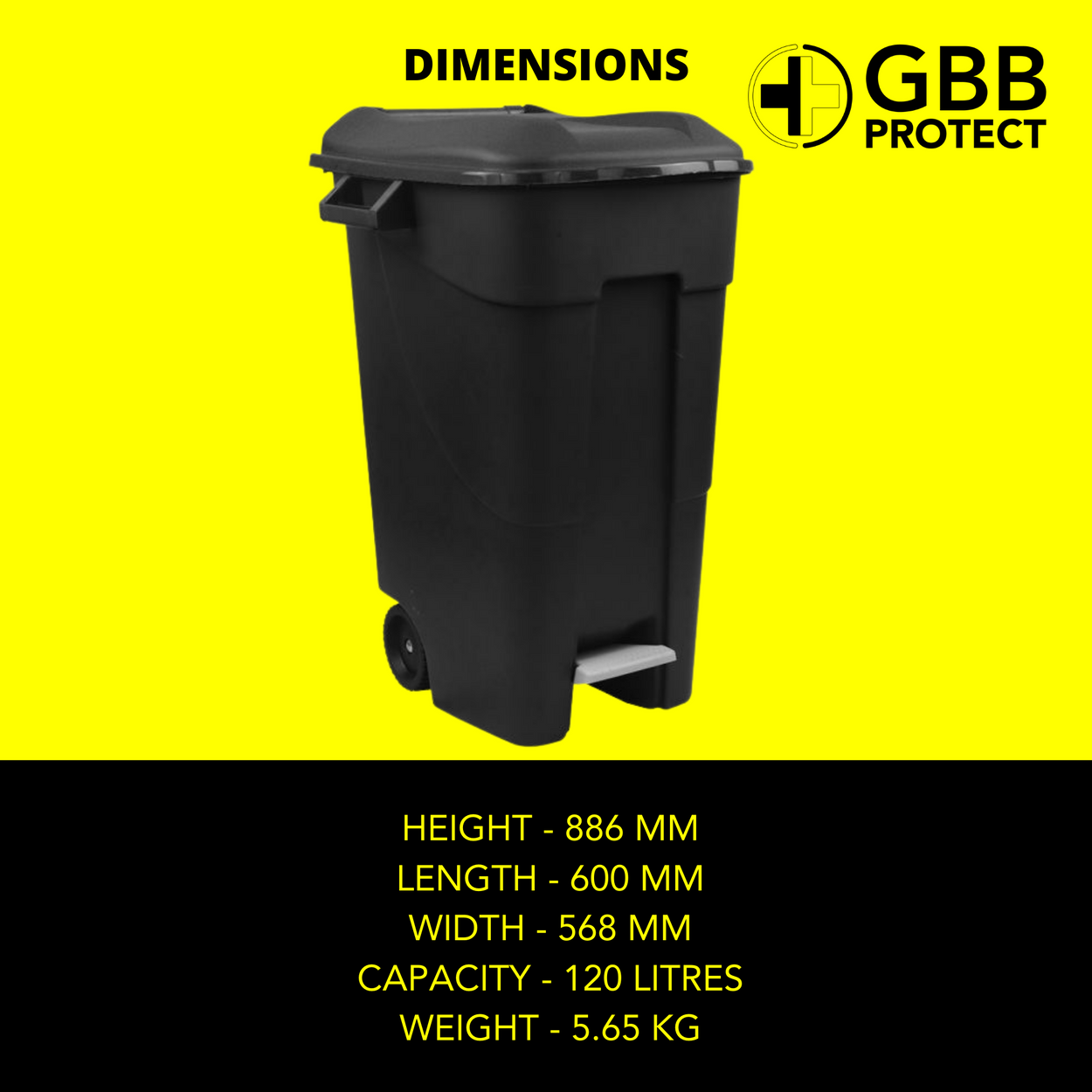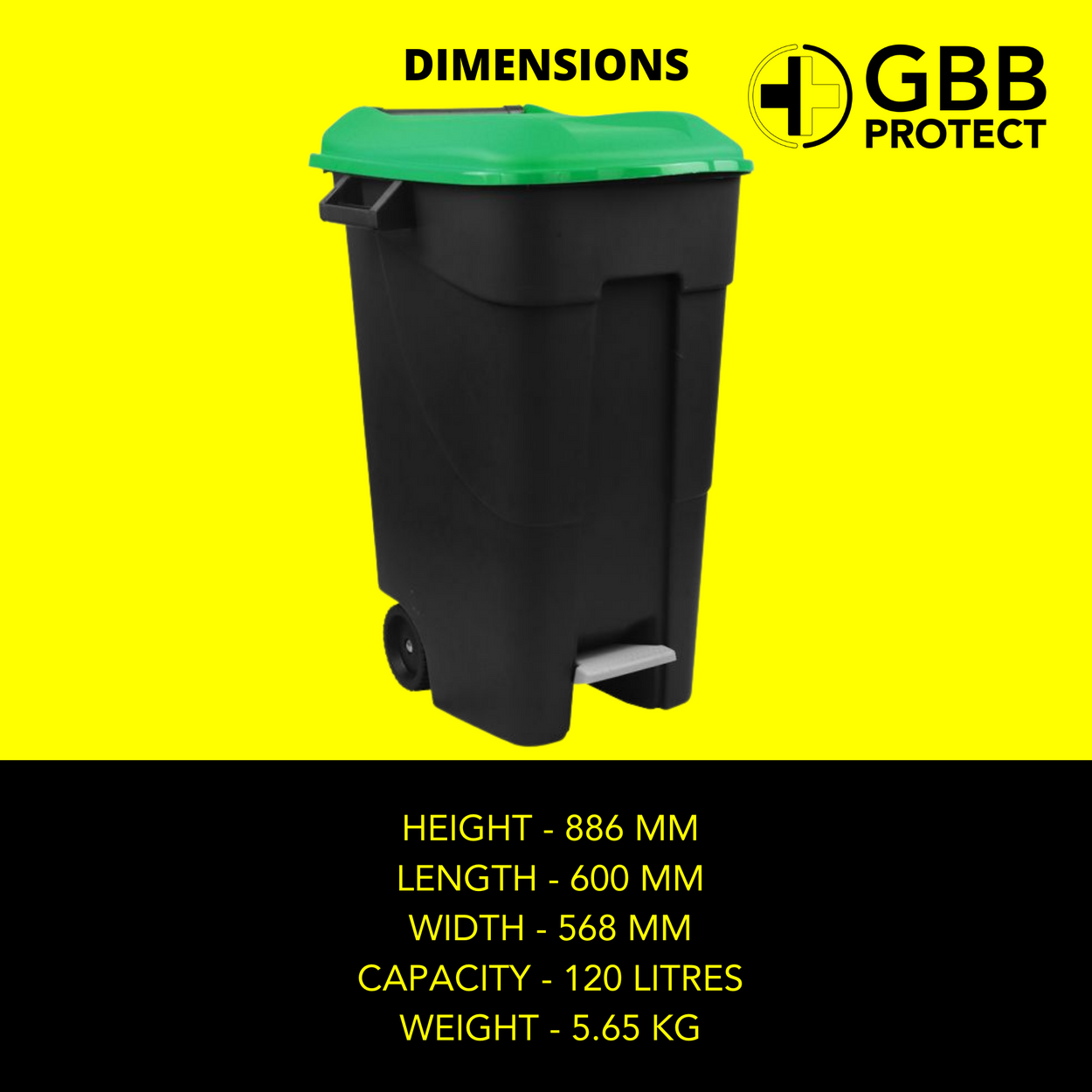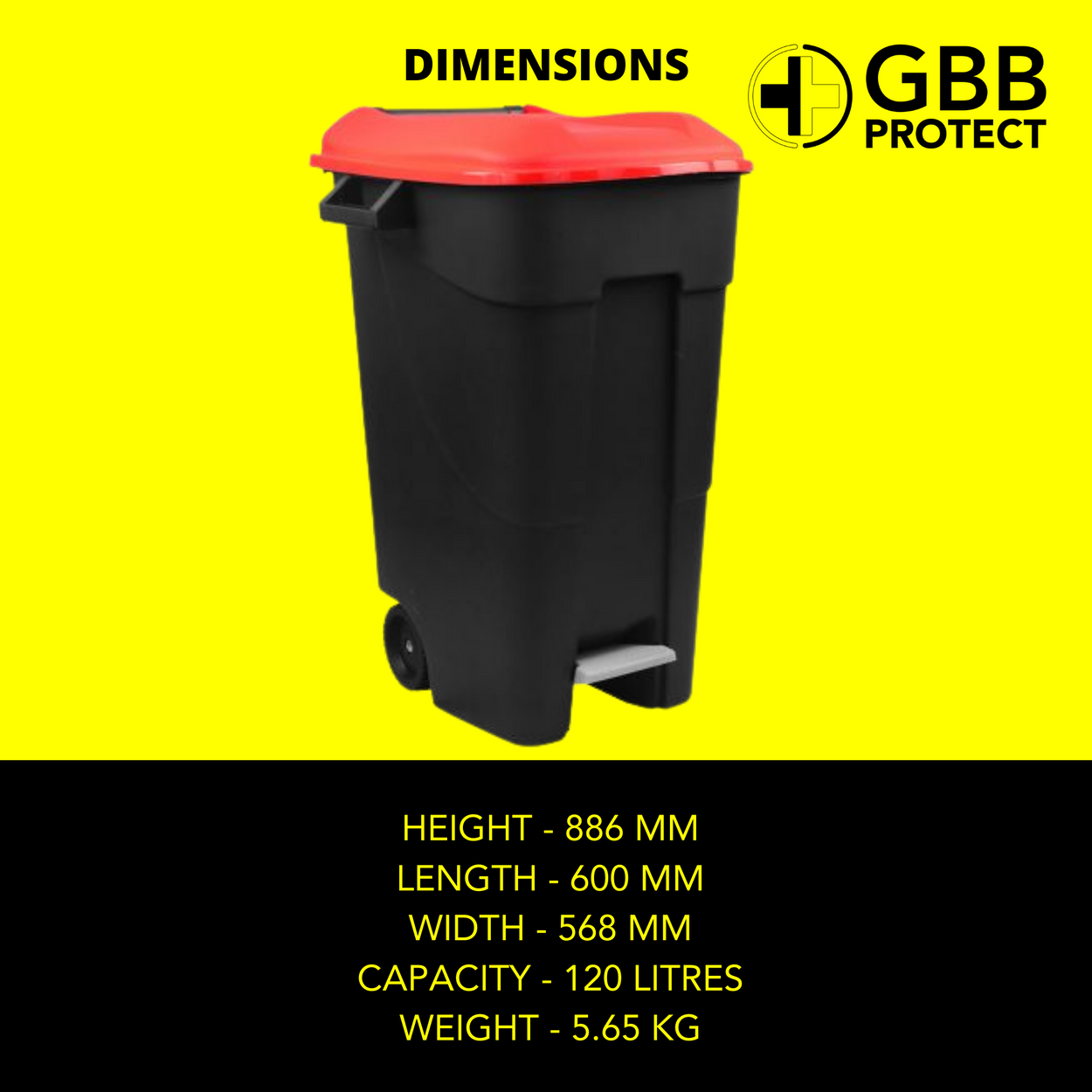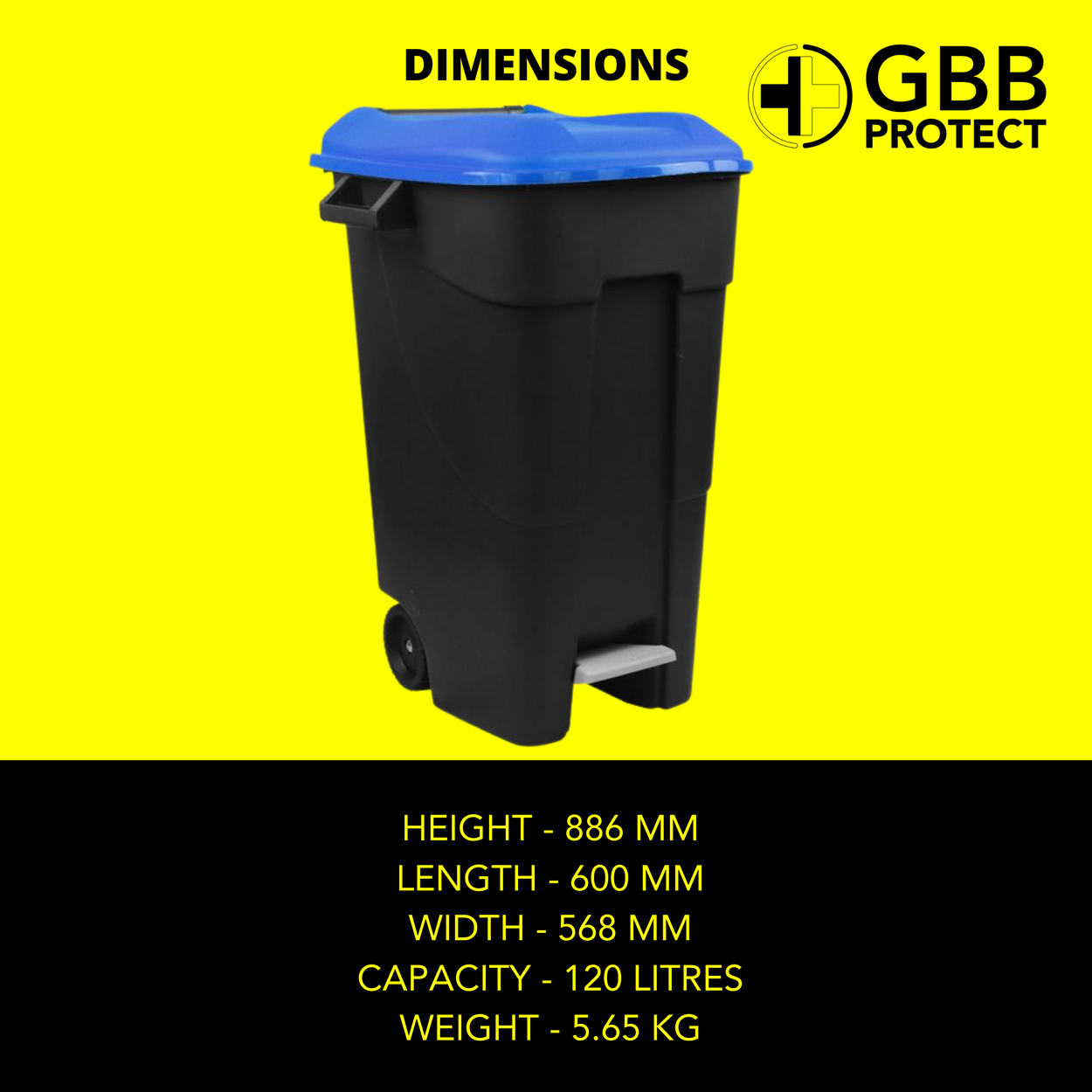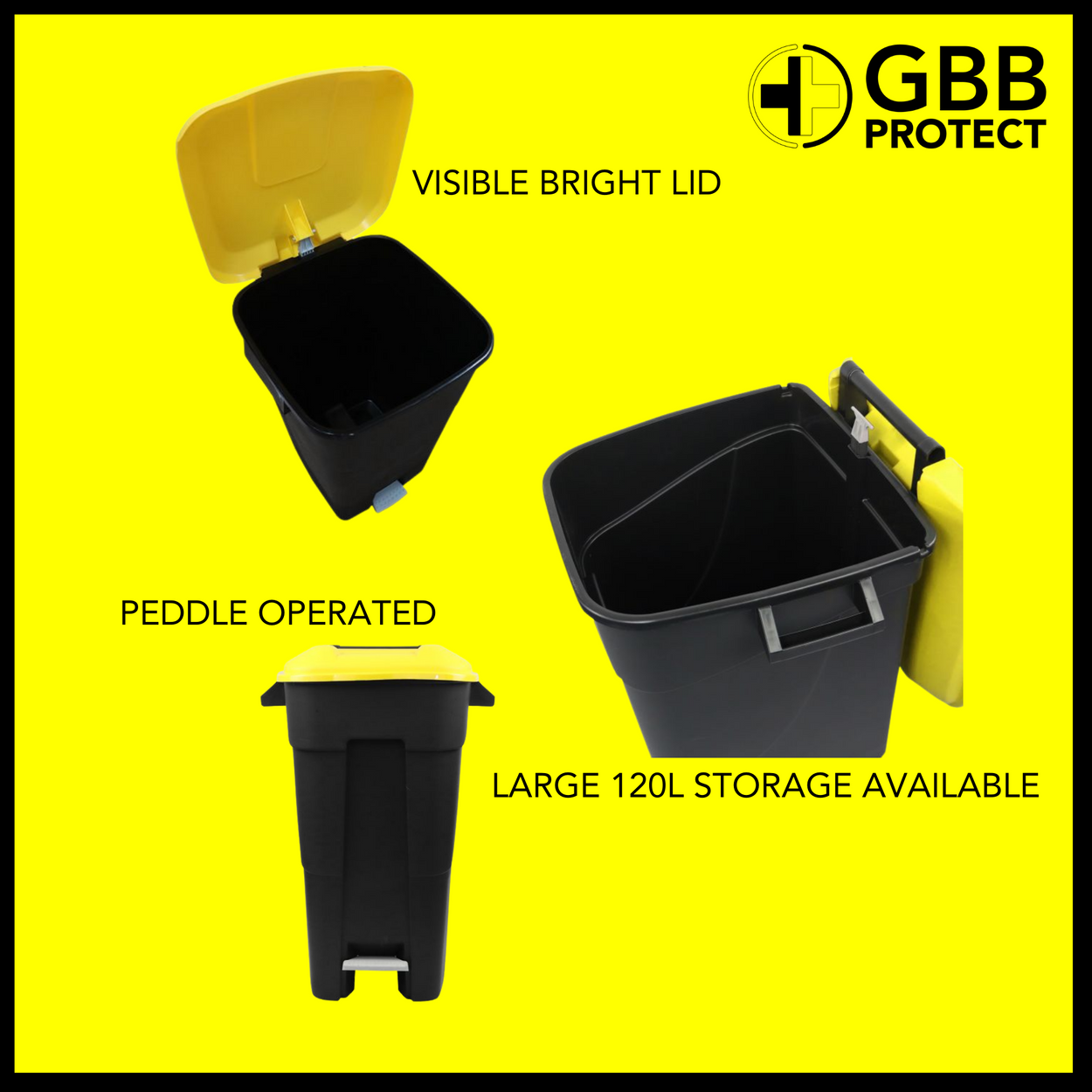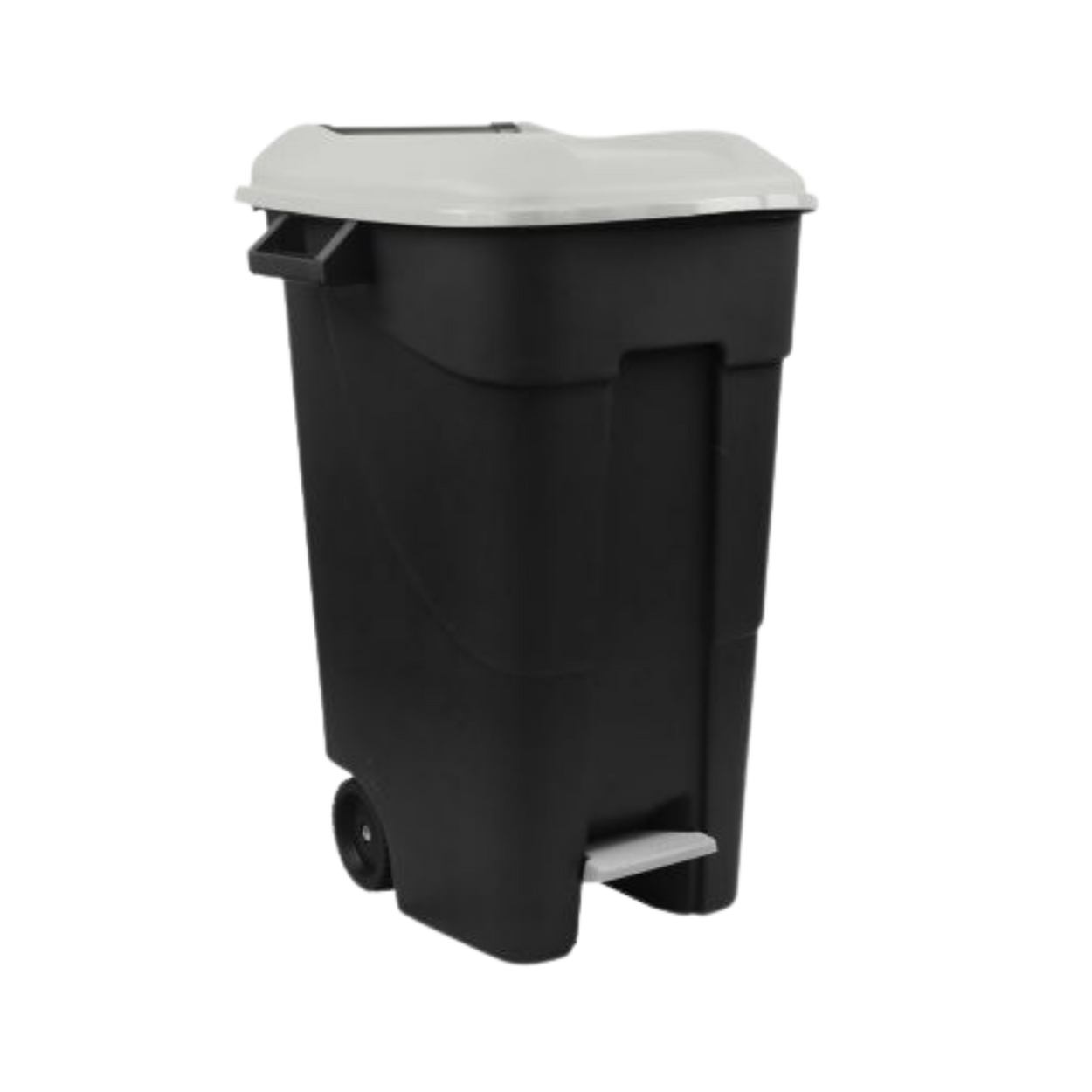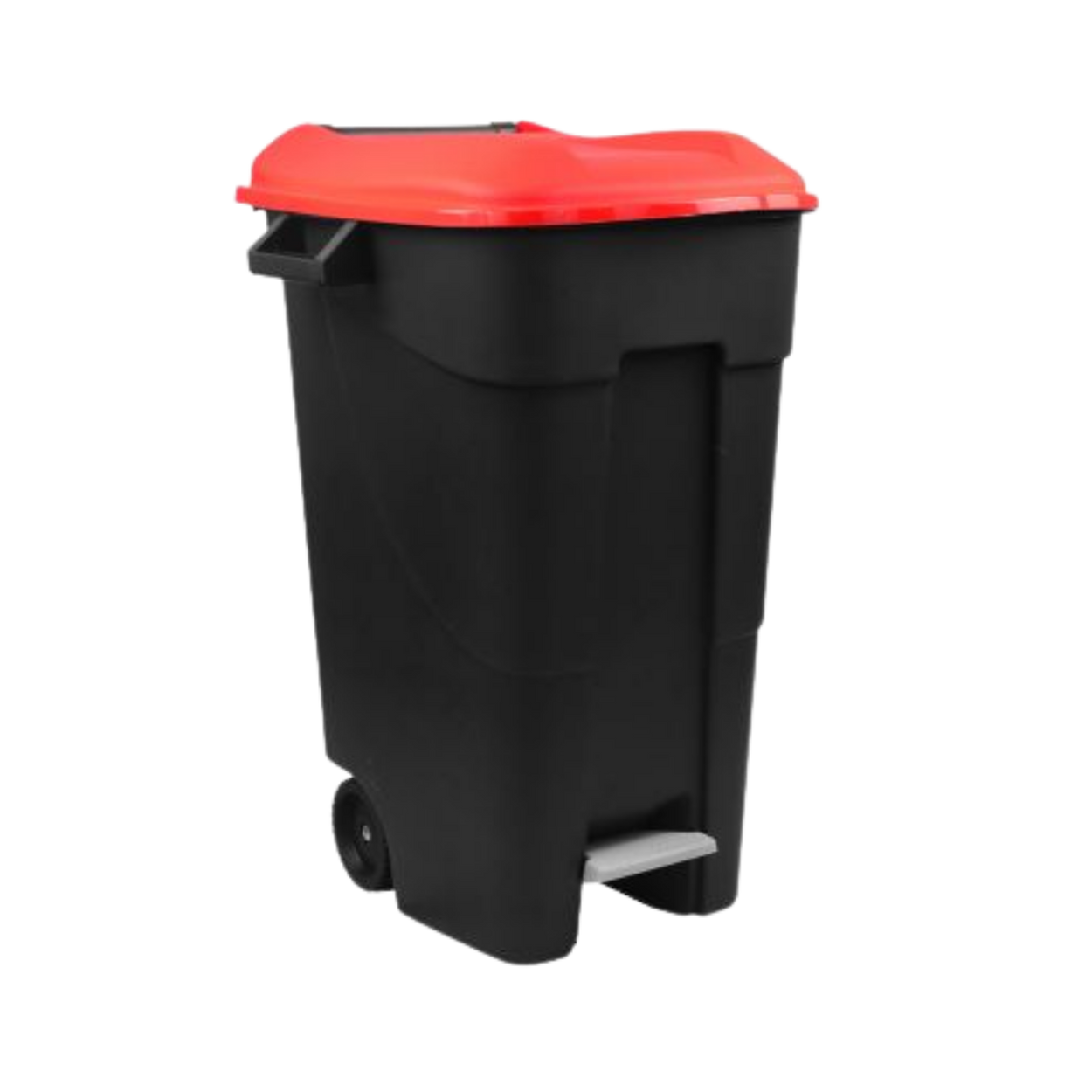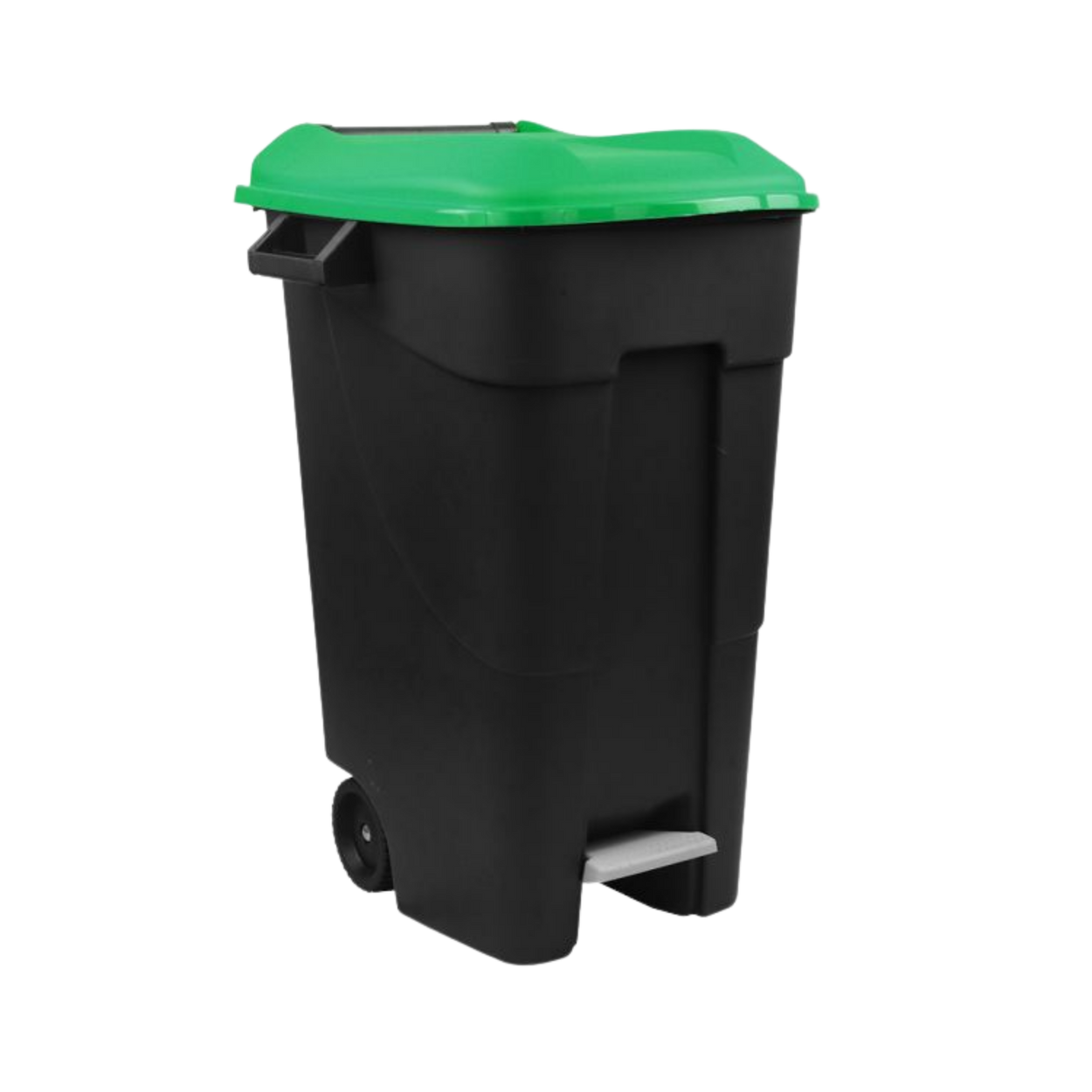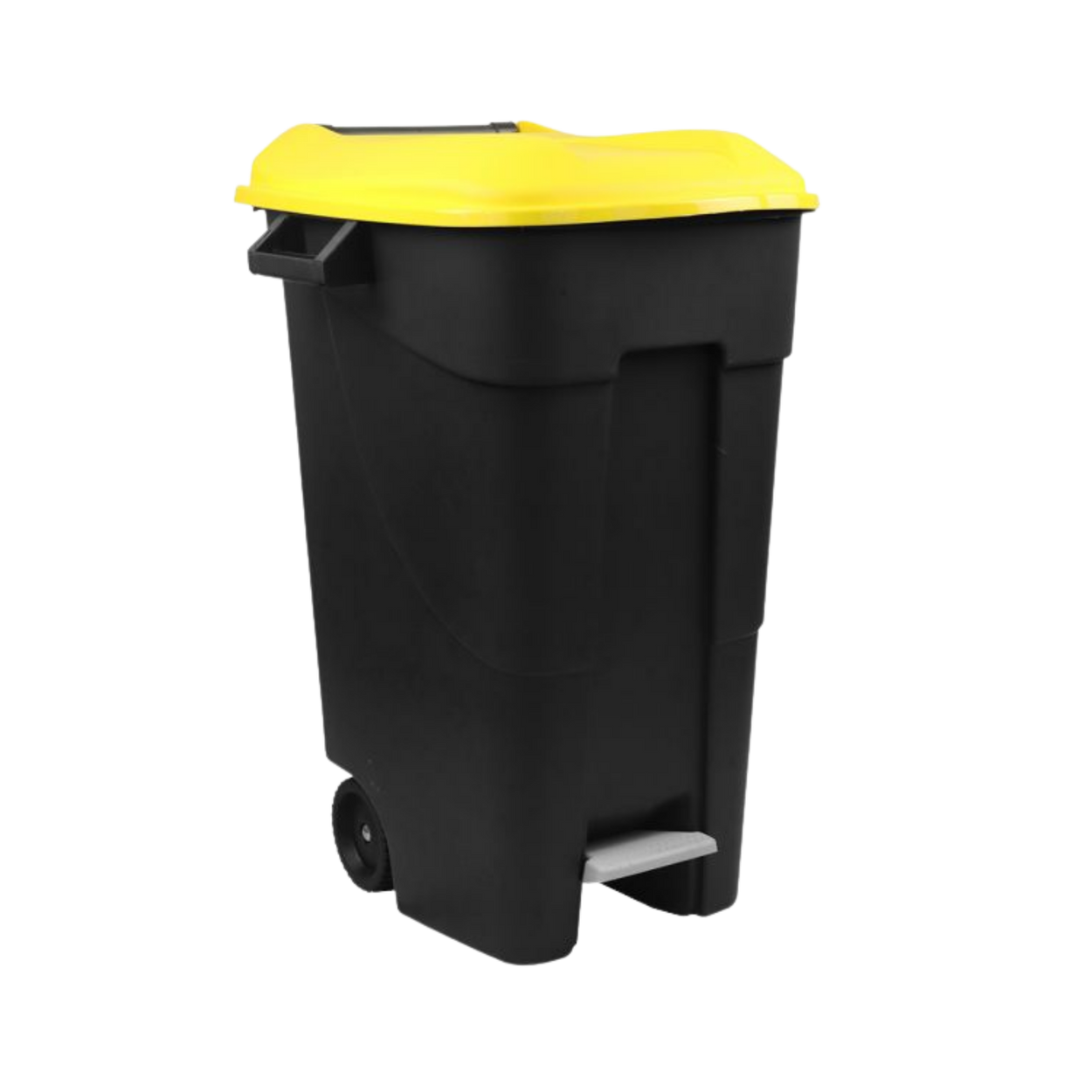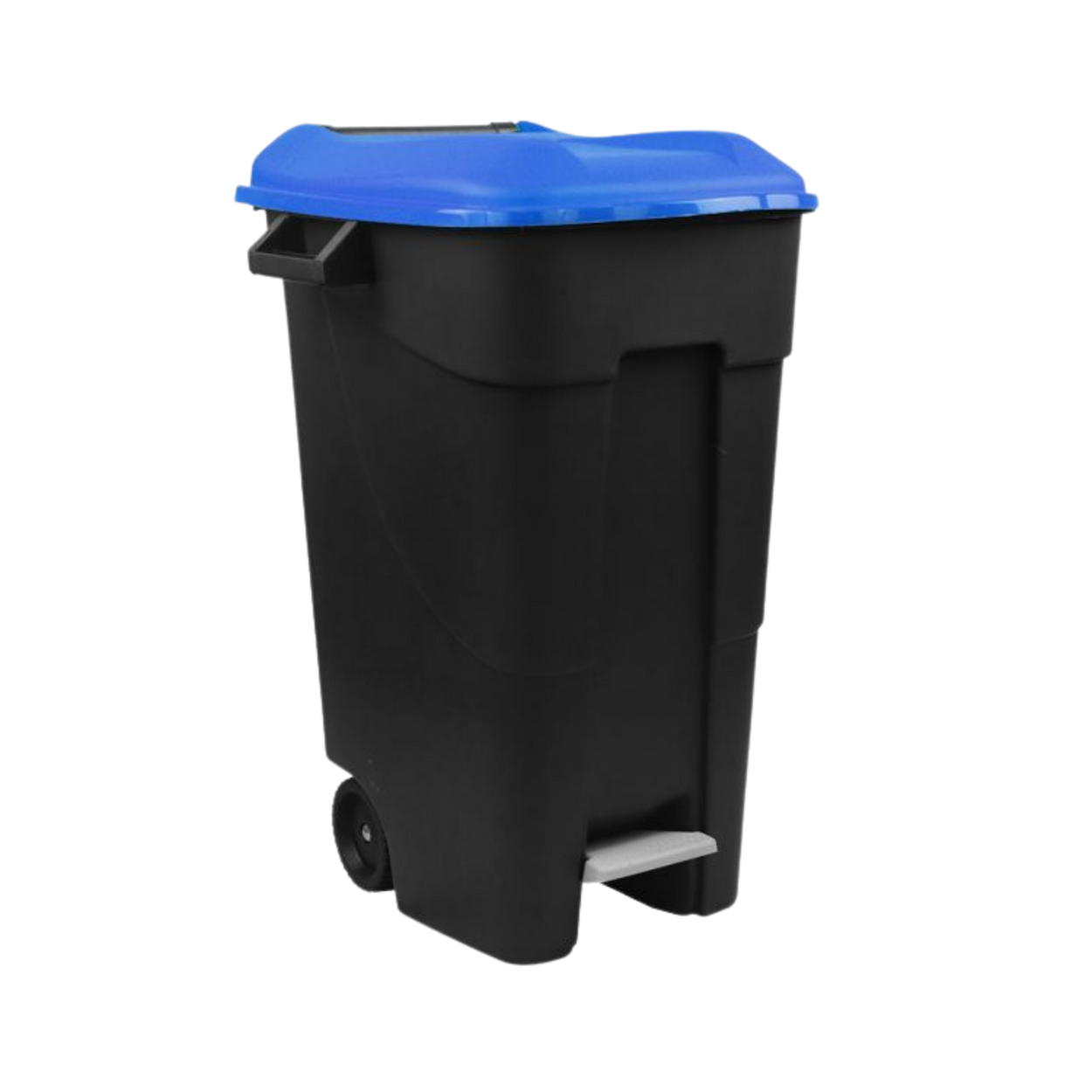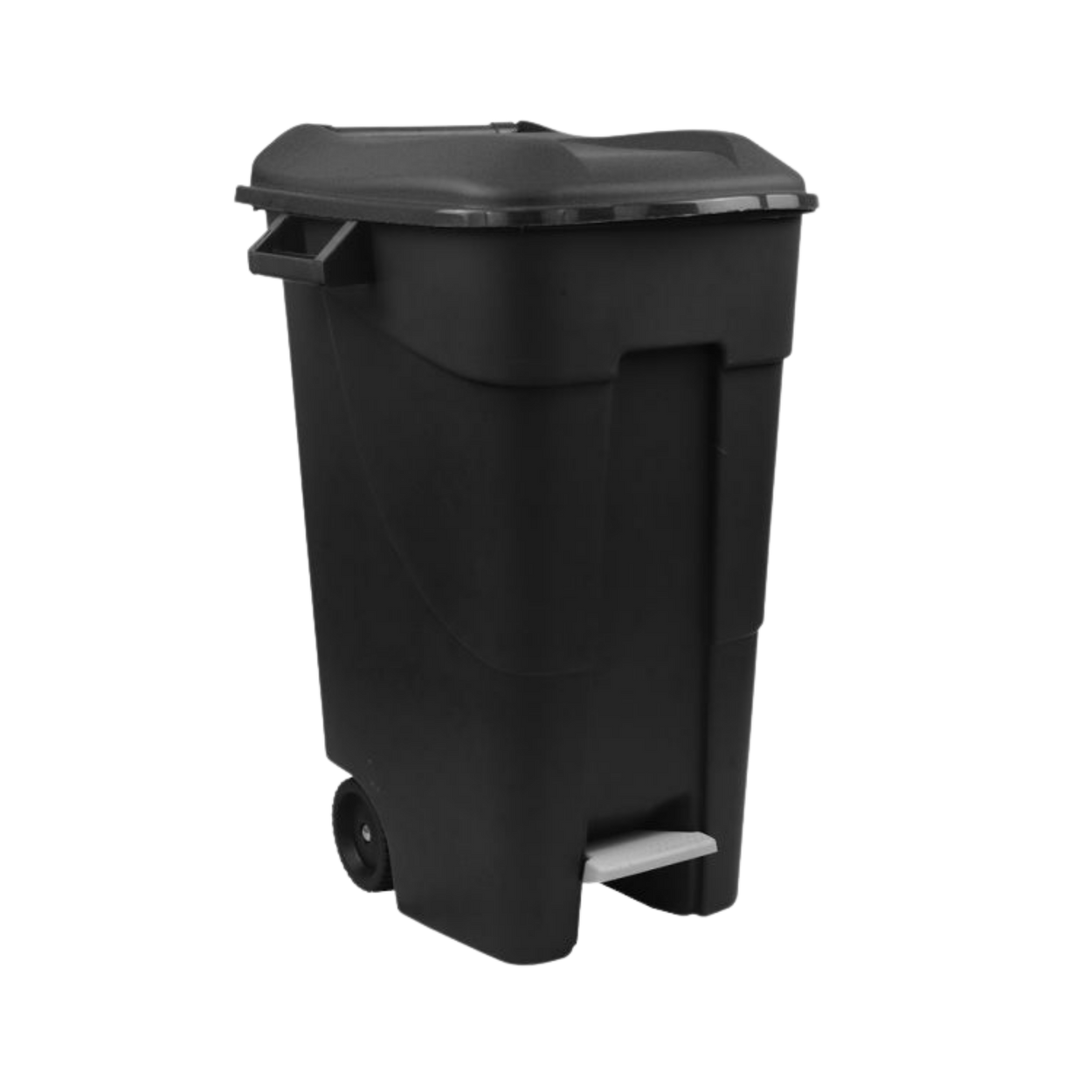 GBBSafety
120L Wheeled Bin
Trash Can, Recycling Waste, EU Manufactured, Multi-use, Storage Facility
Pedal-operated to eliminate germ spread and for hygienic and safe waste disposal
120L Capacity - suitable for all areas in an indoor environment. For example Schools, Offices, Homes, Gyms, Workspaces and plenty more areas of public. Multi-use can be used for storage and recycling swell as waste.

 

Quick and easy to assemble, also has integrated side handles to allow for easy handling and manoeuvrability. Can easily be stacked when not being used simple remove the pedal.
Durable, robust construction - made from tough polypropylene meaning it can withhold most types of material.

 

Easy to keep sanitised and clean, a simple wipe down with disinfectant using either a cloth or wipes. Keep up regular washing to maintain safe hygiene regulations.
Made in the EU - these pedal bins are manufactured in the EU to extremely high quality, so you can have full confidence that these bins are structurally developed and composed and are extremely durable!
Assembly instructions included
Fitted with an integrated rear handle allowing the bin to be towed and tipped.

 

Furthermore, the peddle bin has wheels with a central axle allowing it to be easily handled and manoeuvred when cleaning etc.
This 120 Litre capacity pedal operated bin is a new must-have. Extremely convenient in areas of public use - being pedal-operated means it's a completely hands-free investment, allowing for excellent hygiene to be upheld. This bin immediately promotes itself to areas such as gyms, schools, workspaces, offices, shopping venues and many more places. Also extremely handy to have around the household environment. Not only can it be used as a form of disposal litter storage it can also be used for recycling and storage of goods in general. With its integrated side handles it is extremely easy to manoeuvre and can be stacked with the removal of the pedal mechanism. Hassle-free and easy to clean simply use some form of disinfectant whether it be a spray or wipe and clean down the bin to uphold safe hygiene regulations. 

This pedal bin has a larger capacity offering itself to become more practical in industry-driven environments where demand for more litter storage and general storage is much higher. This pedal bin is fitted with an integrated rear handle which allows the bin to be tipped and towed and furthermore it has wheels with a central axel giving it easy handling and manoeuvrability when it needs to be relocated or cleaned.