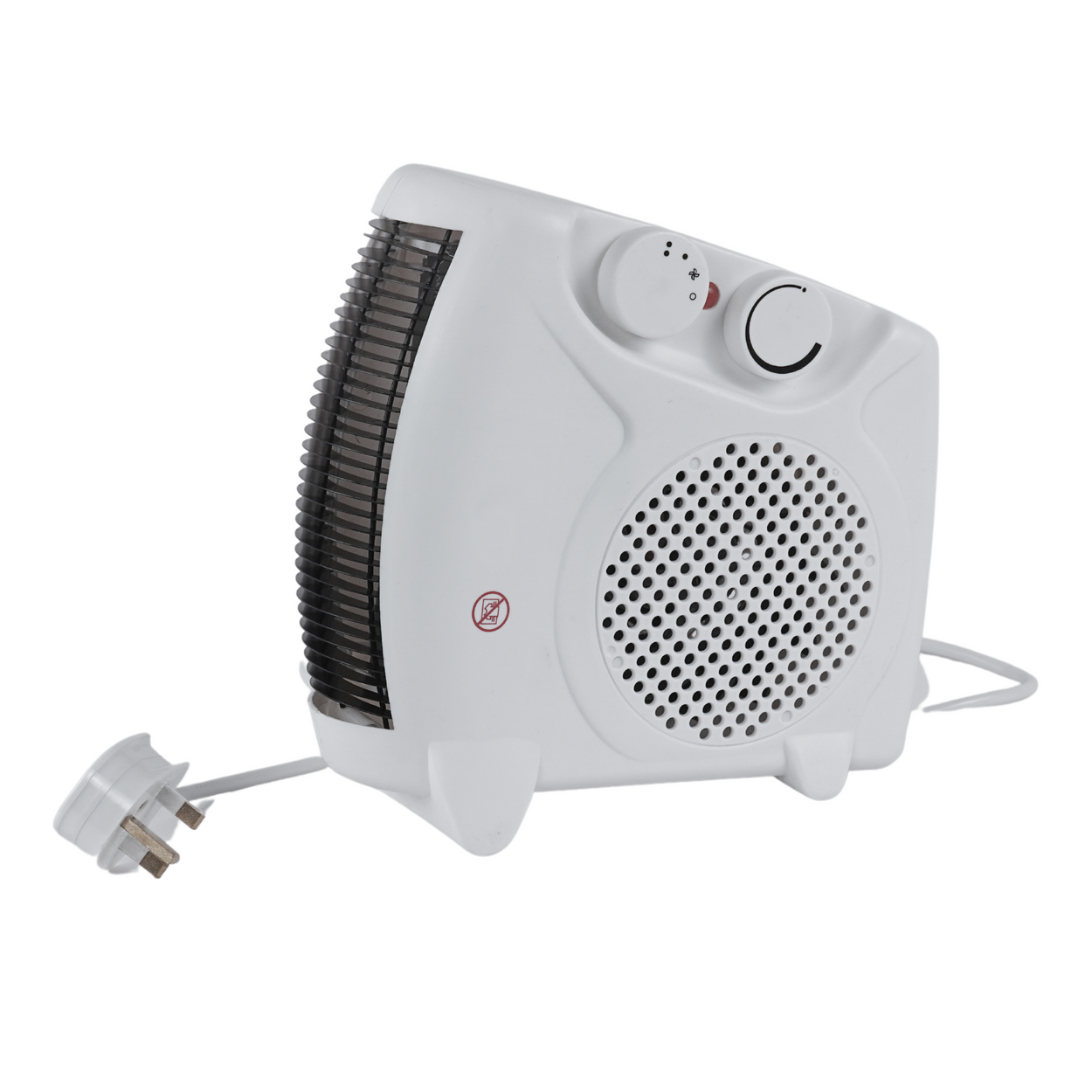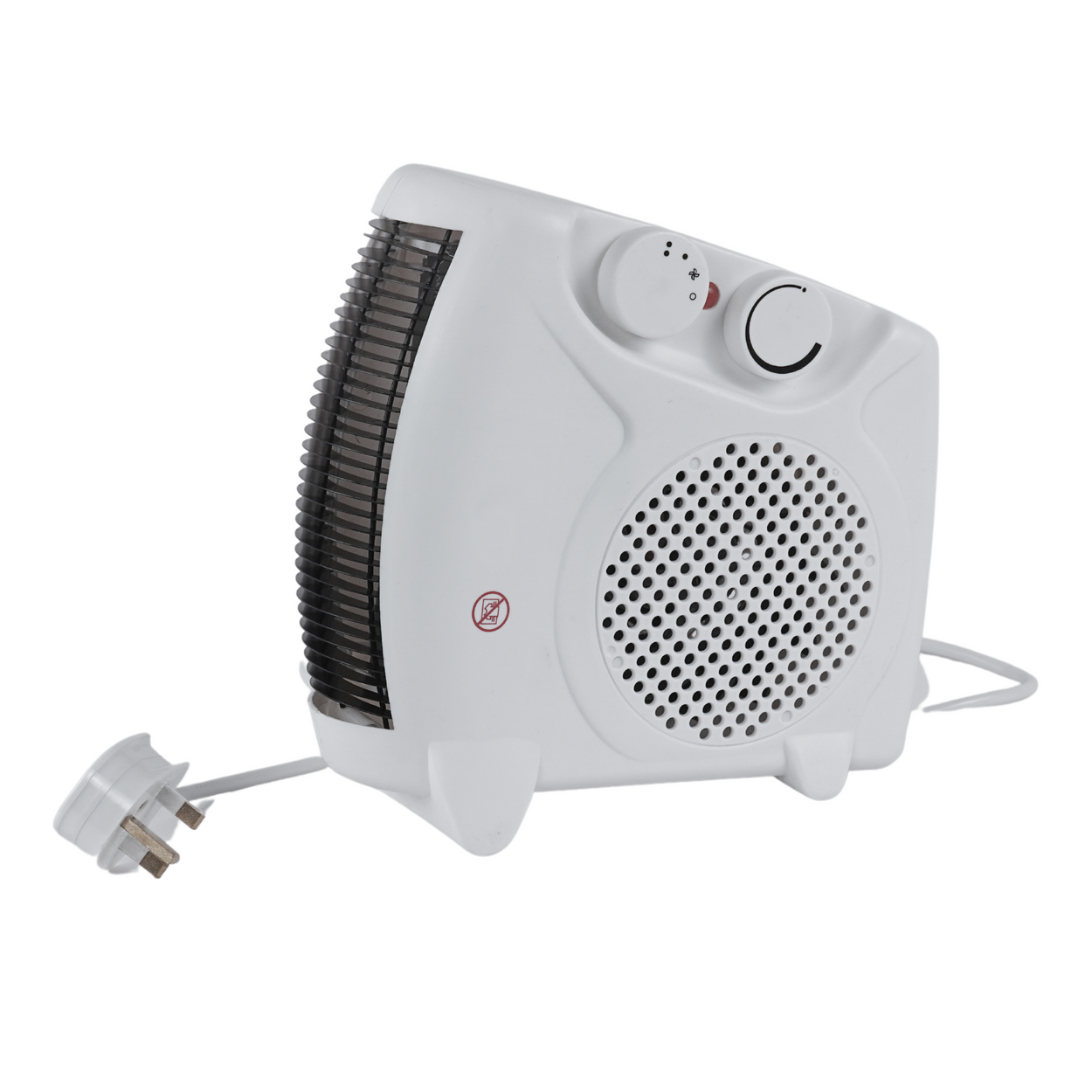 GBBSafety
White Fan Heater
Upright/Flatbed Portable Heating Cool Air Function 2 Heat Options With Adjustable Thermostat For Smaller Rooms Offices Homes
DUAL DESIGN this fan heater sits horizontally or stands vertically, adapting to best suit your desired needs. Its compact, lightweight, simple design makes it ideal for use at home or in the office.
AGILE this fan heater is extremely portable, with its integral handle and safety cut-out feature allowing it to be easily transported from one place to another without any stress!
TWO HEATING SETTINGS allow you to have control over the heat that it produces, so whether you need max warmth or just a little warming it's all in your control!
BONUS COOL FAN This fan heater also has a cool fan setting! This is perfect for those hot summer months when you need a blast of cold air!