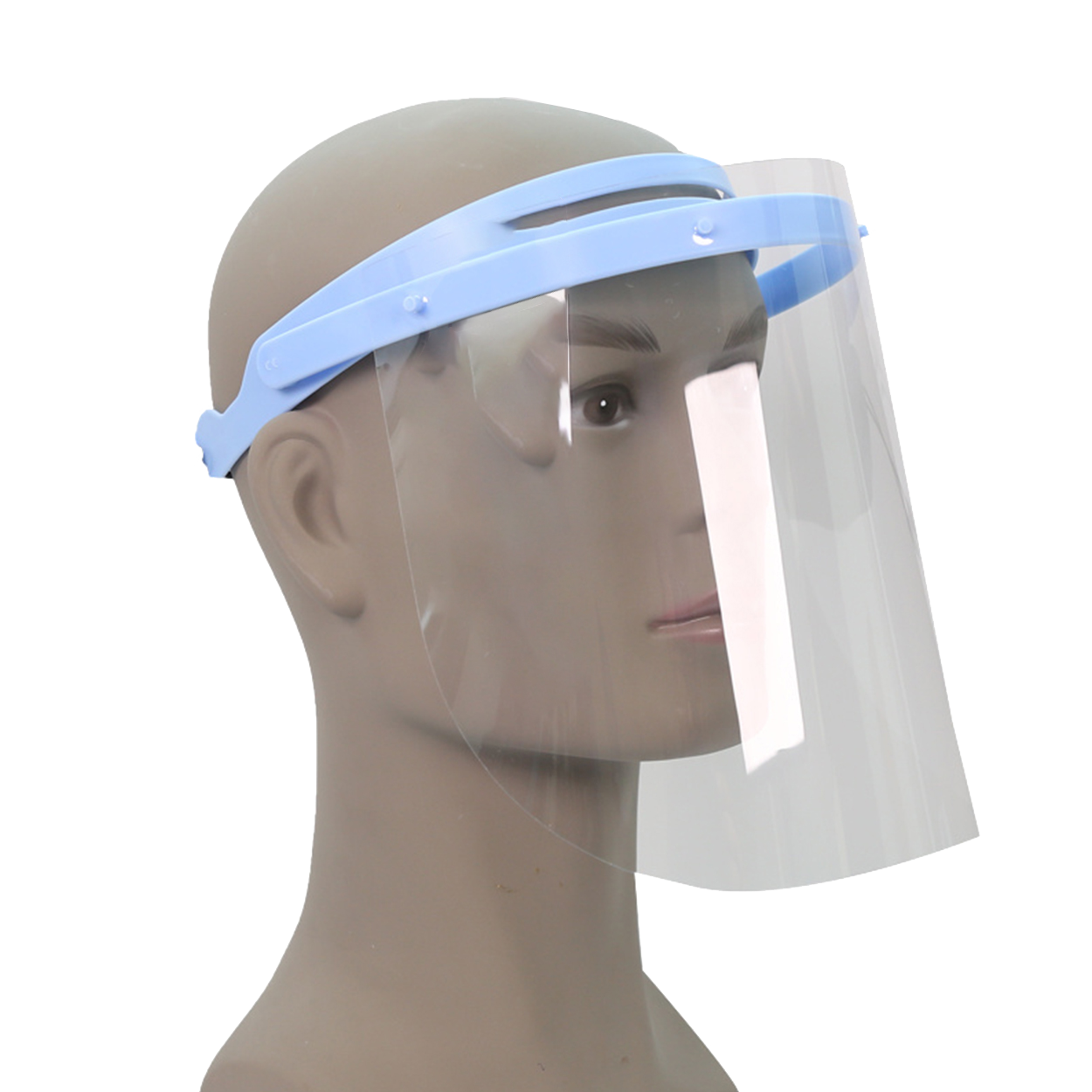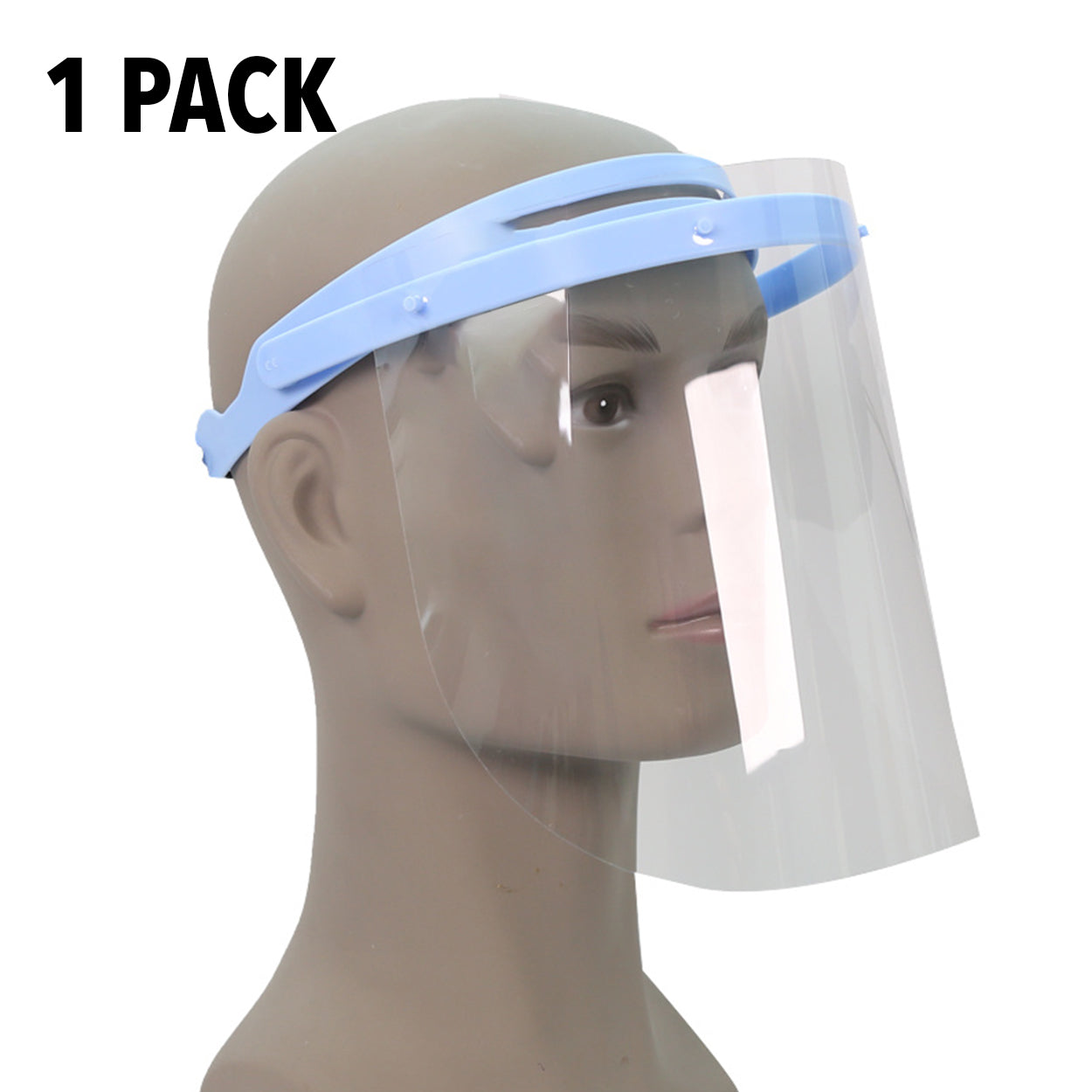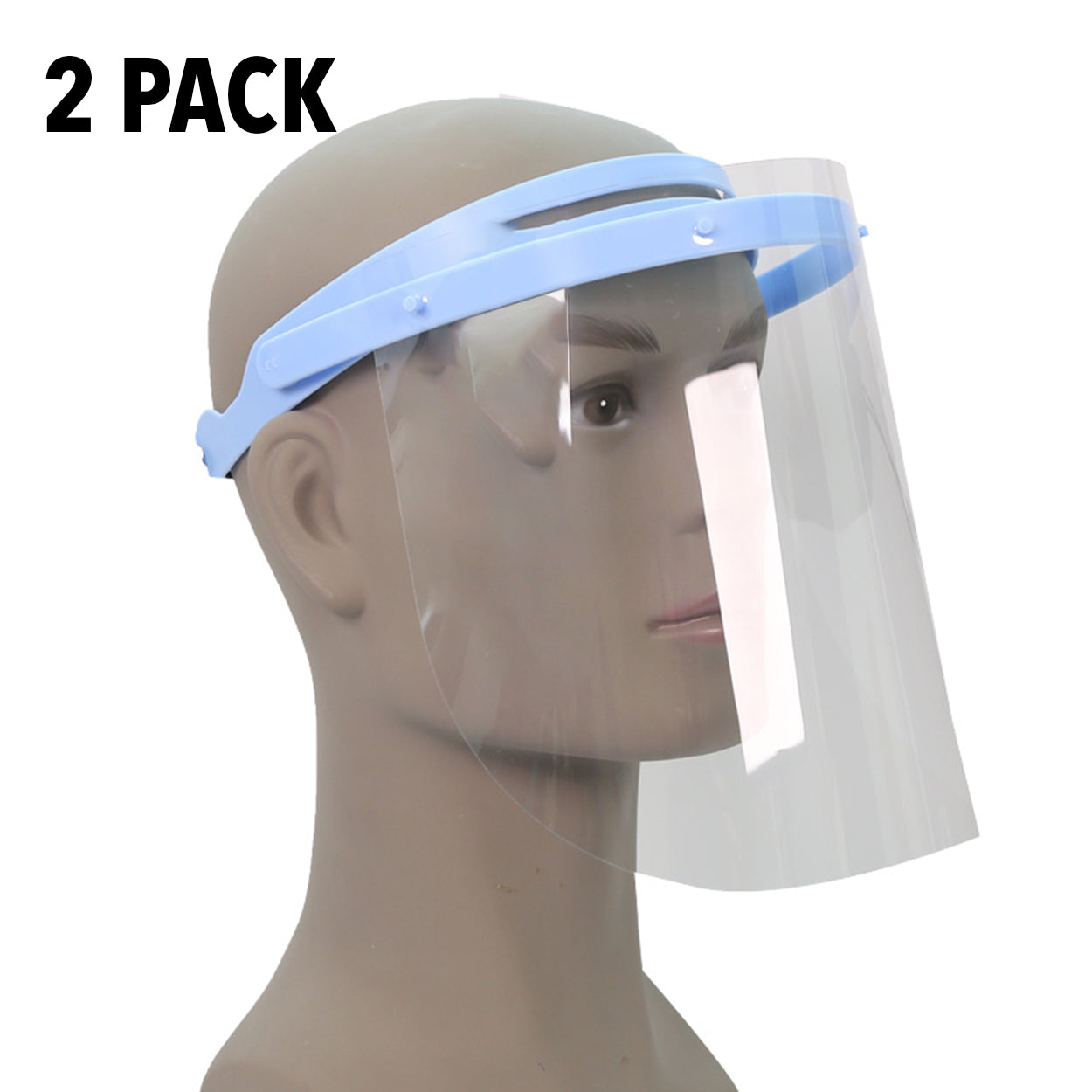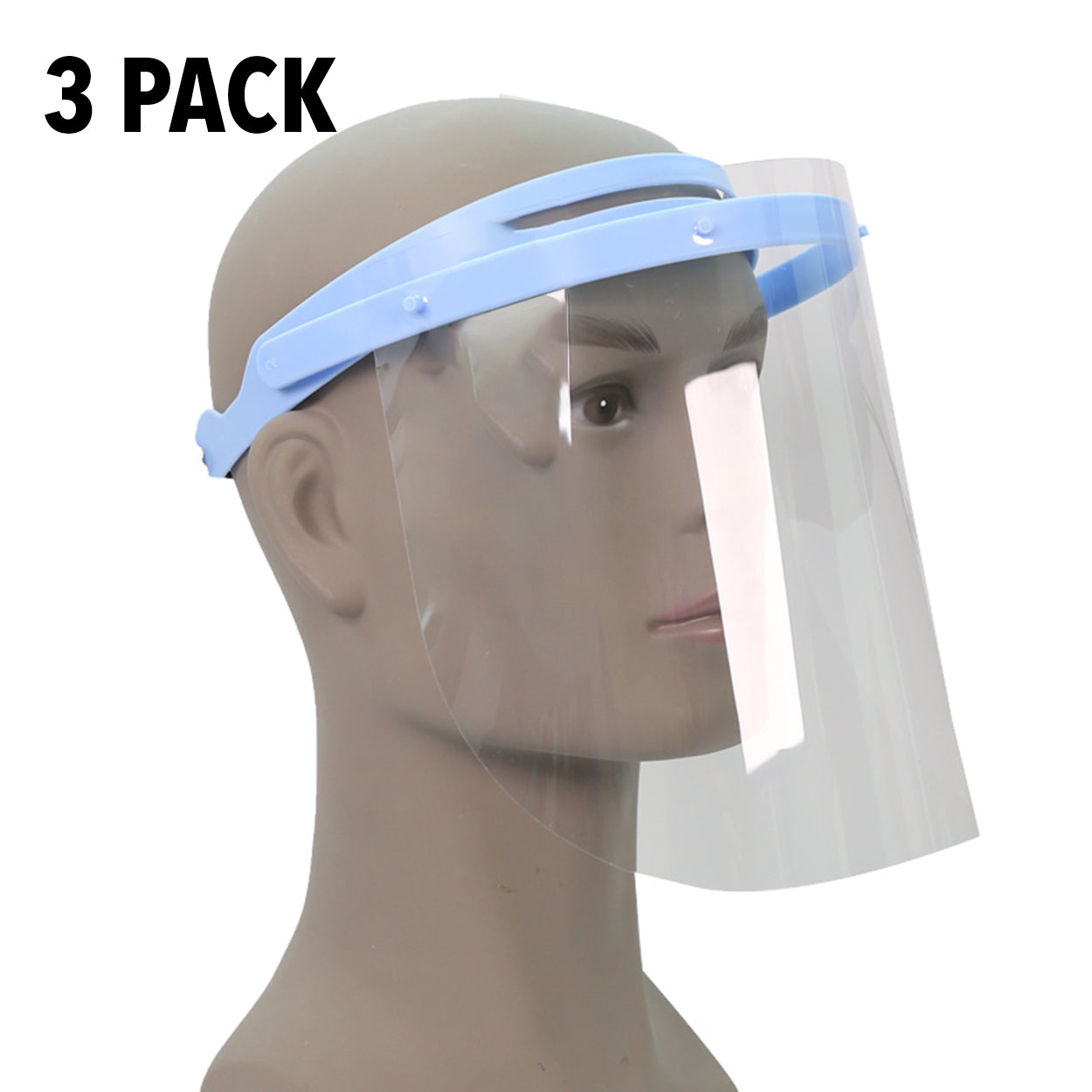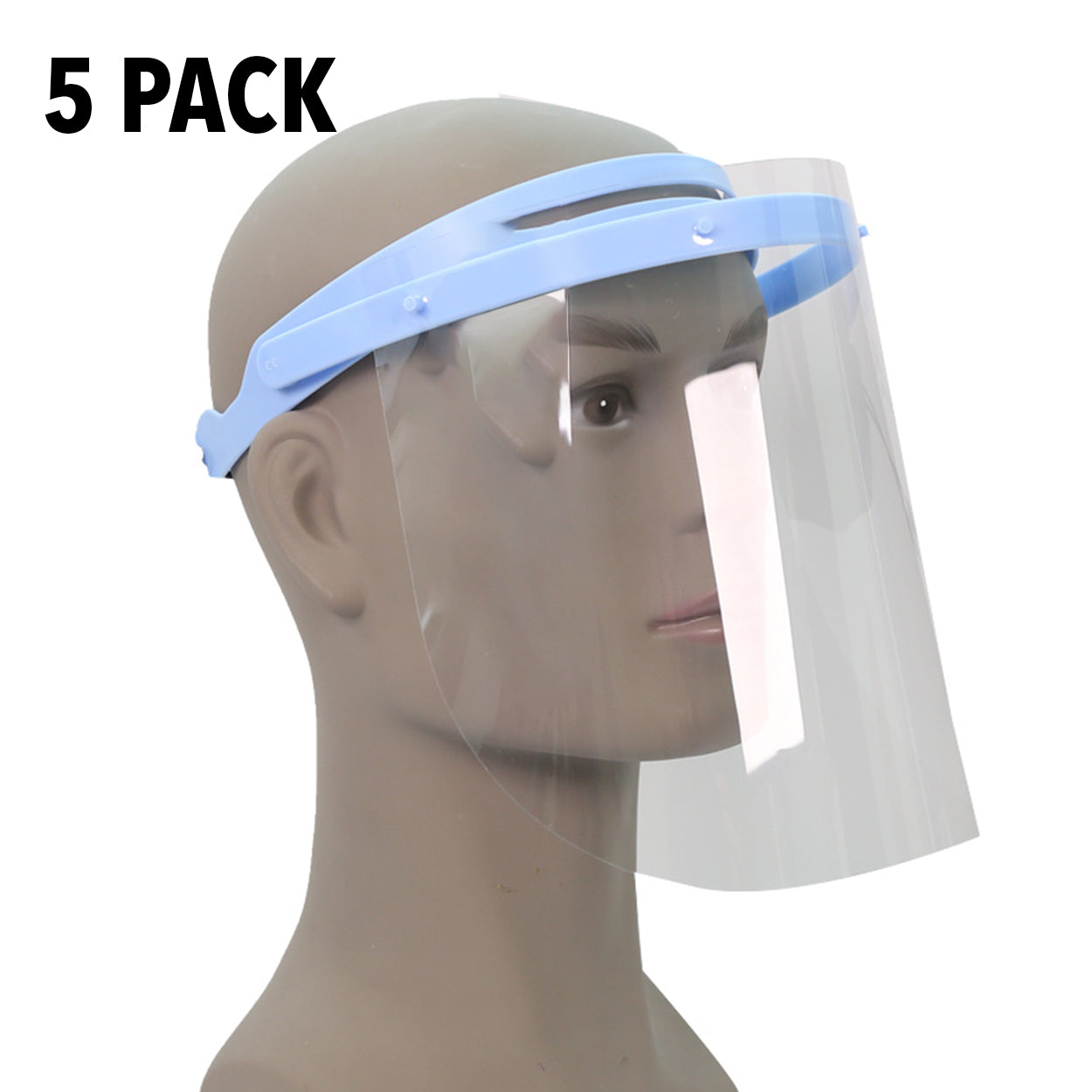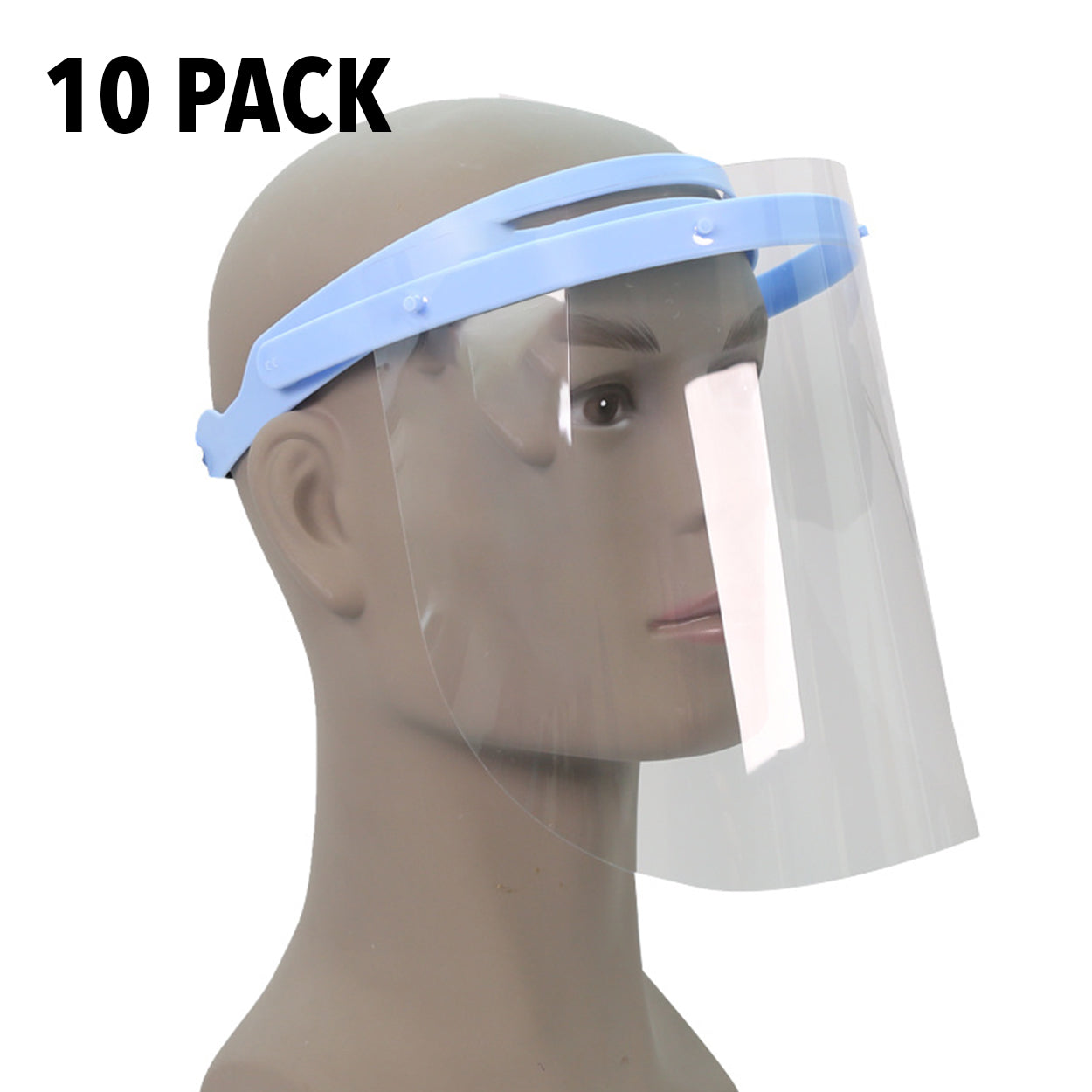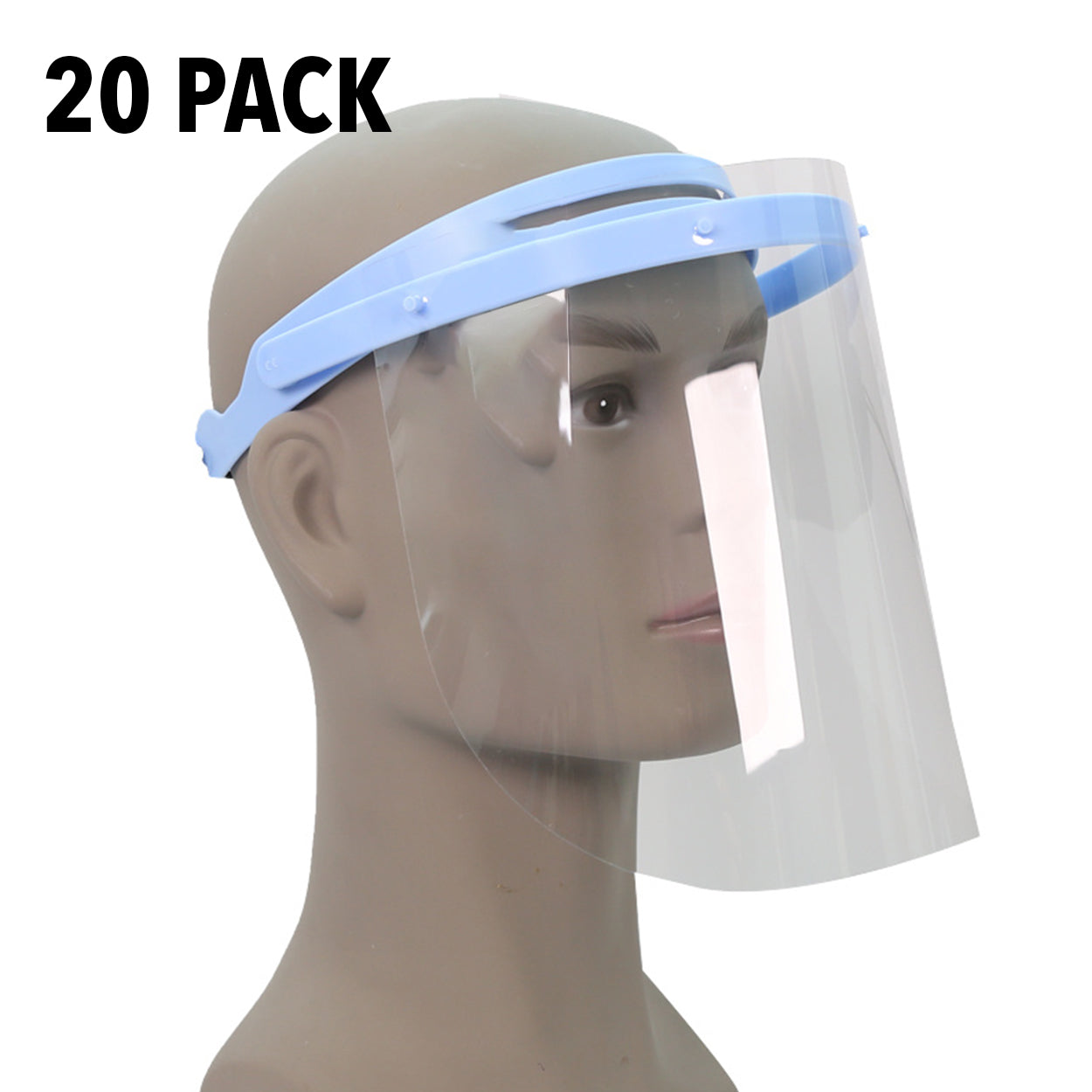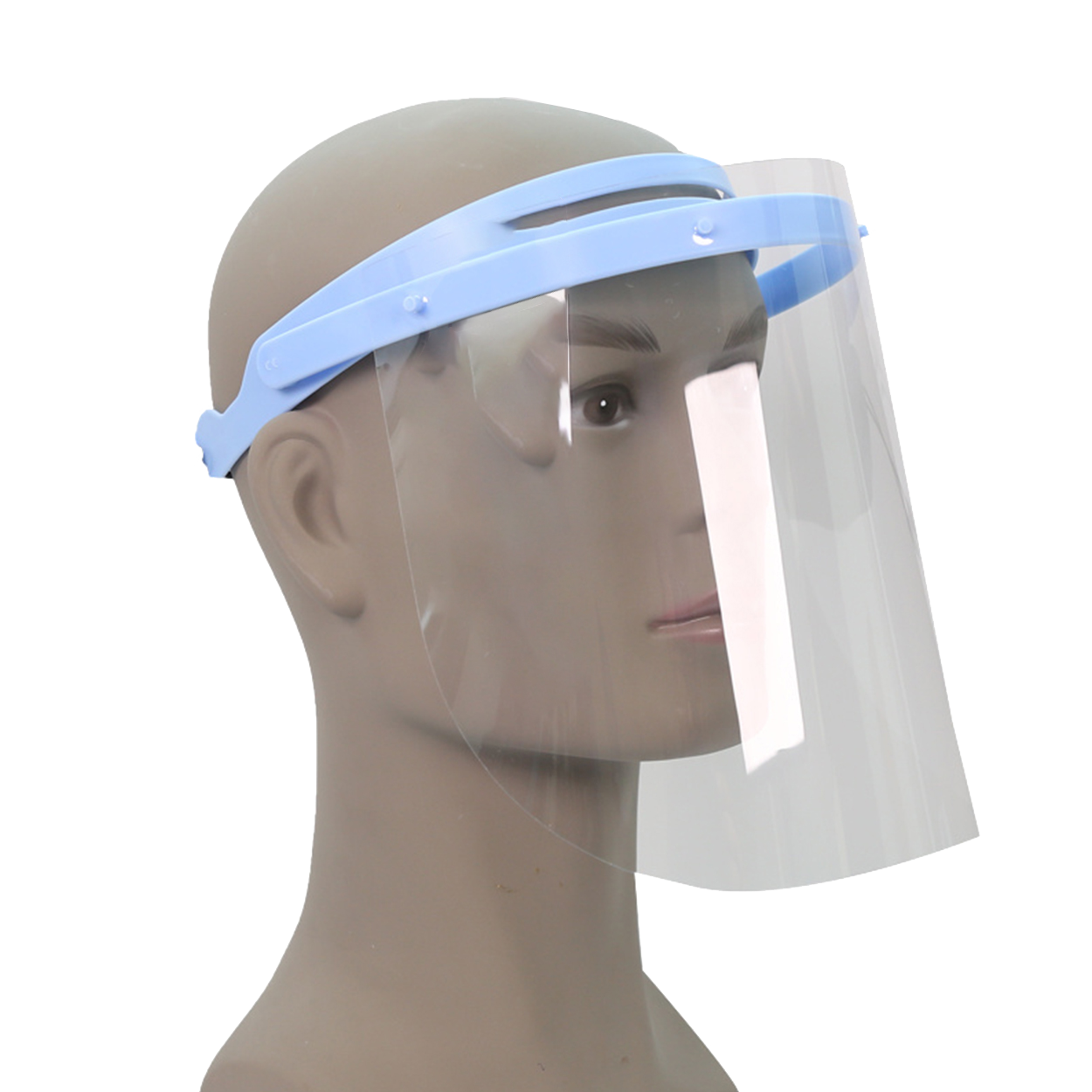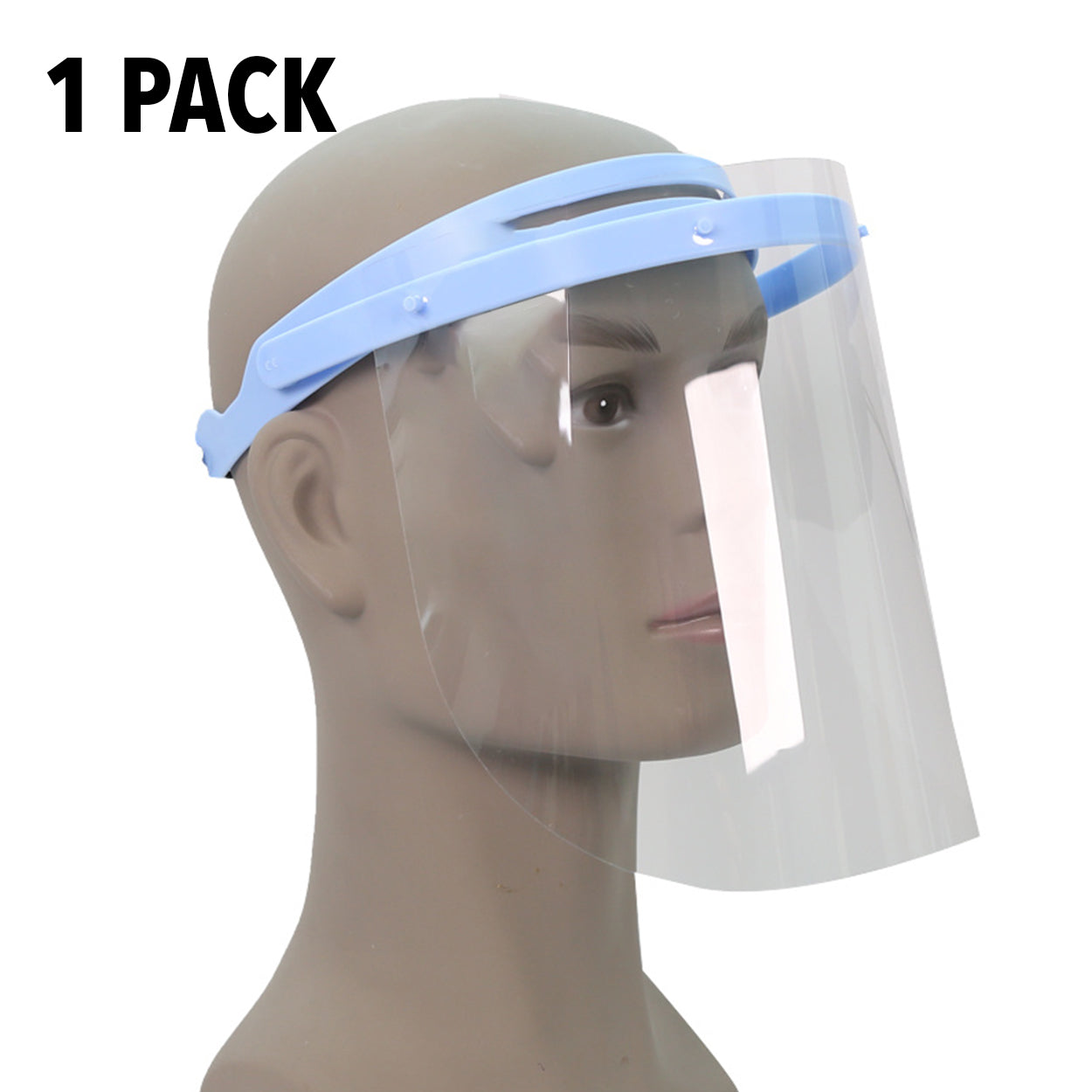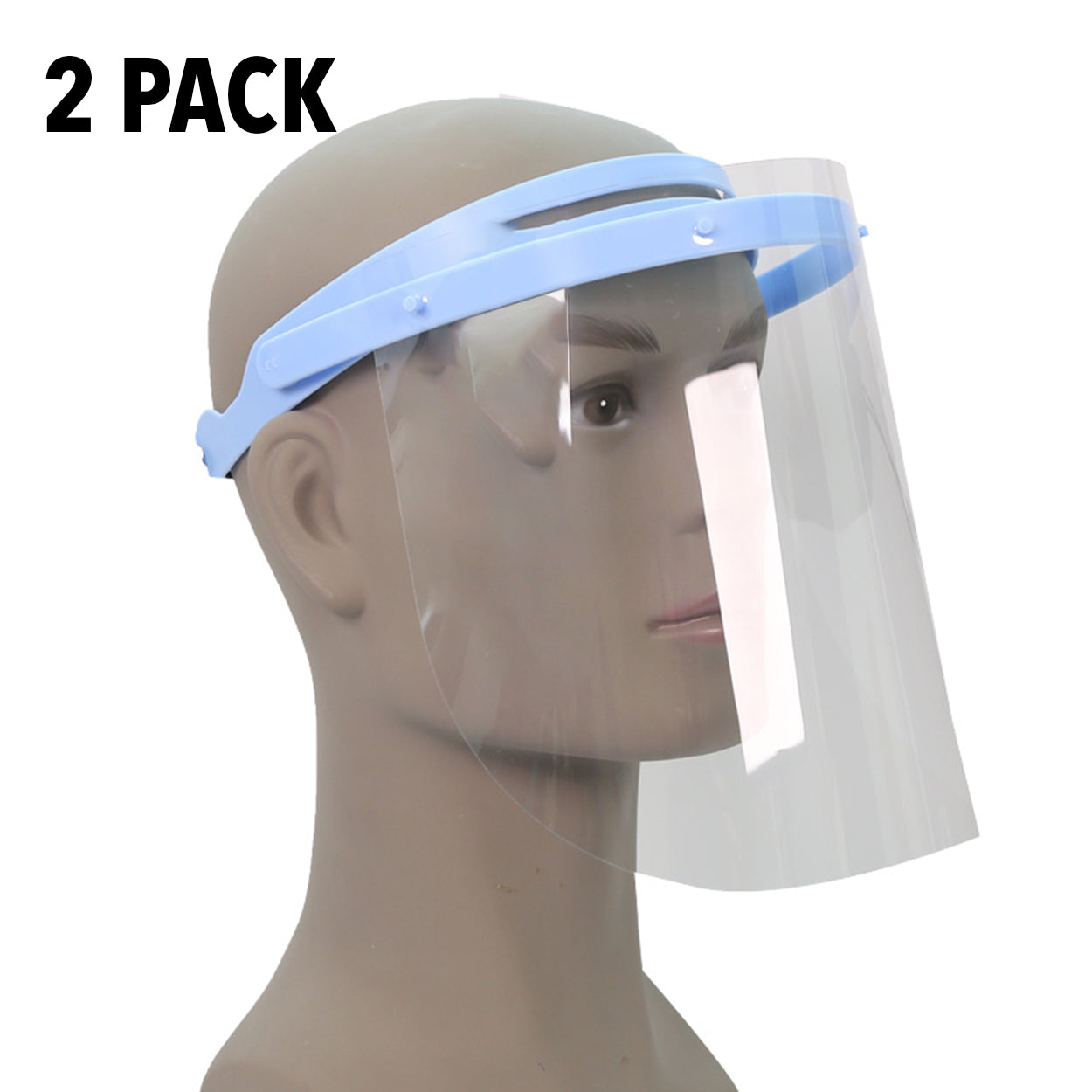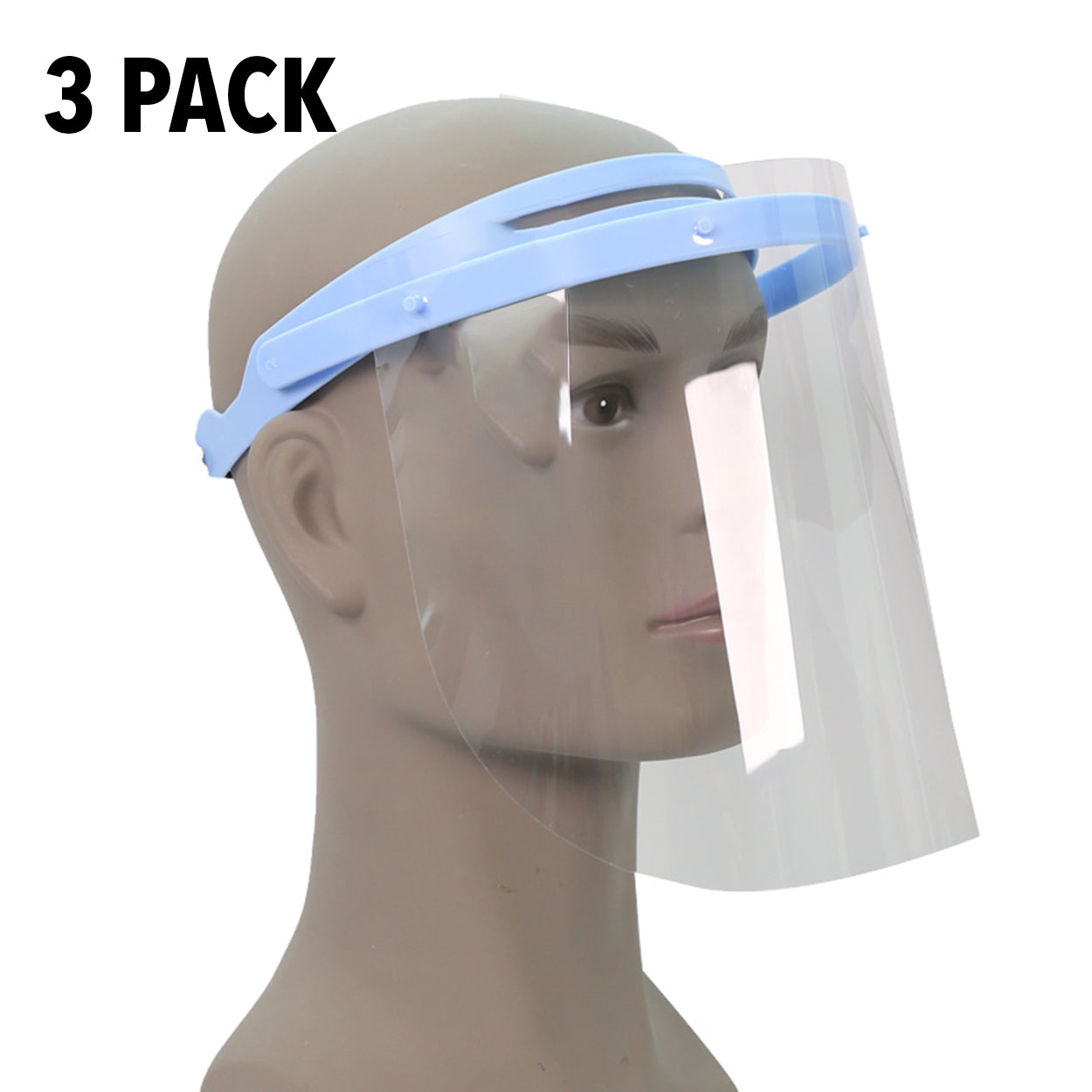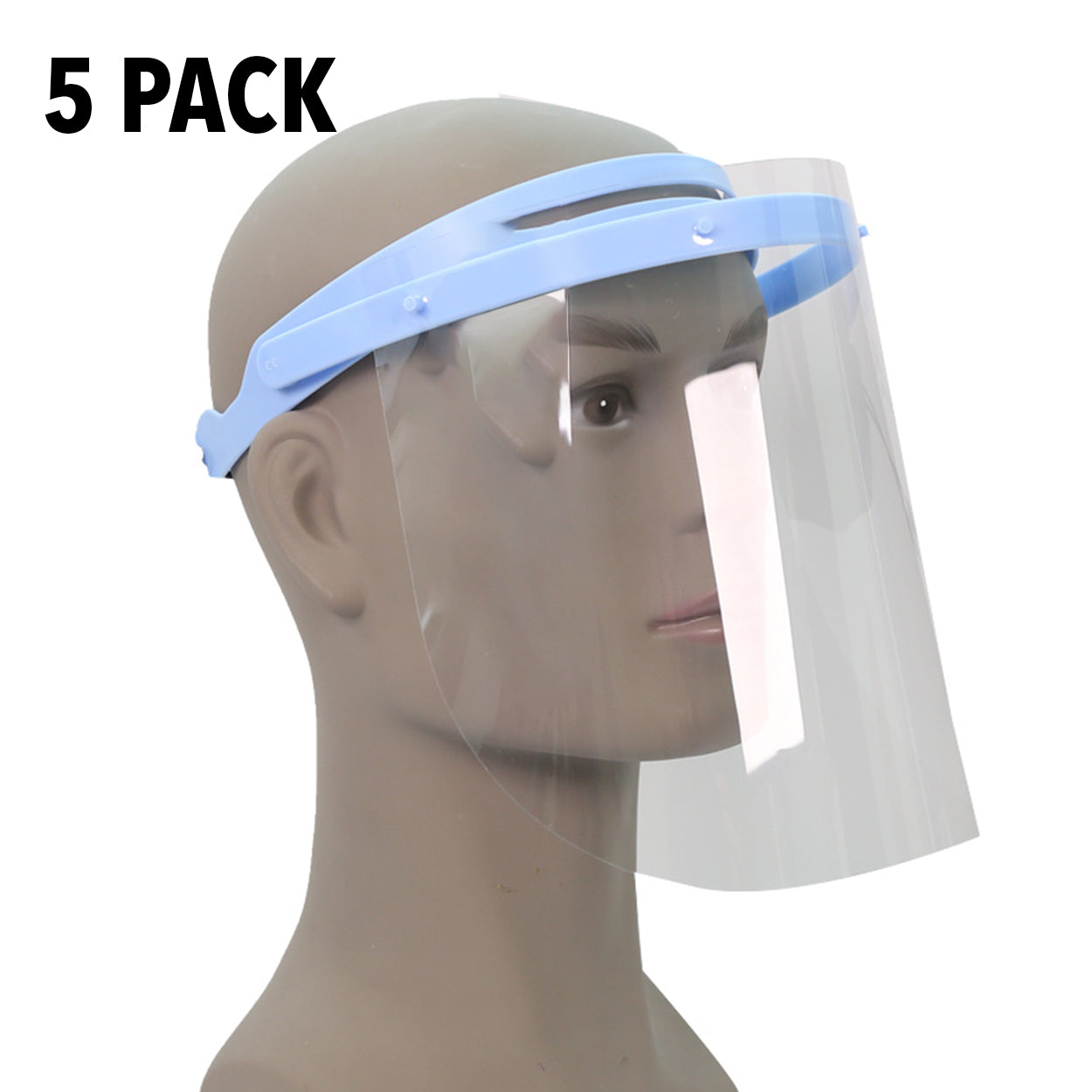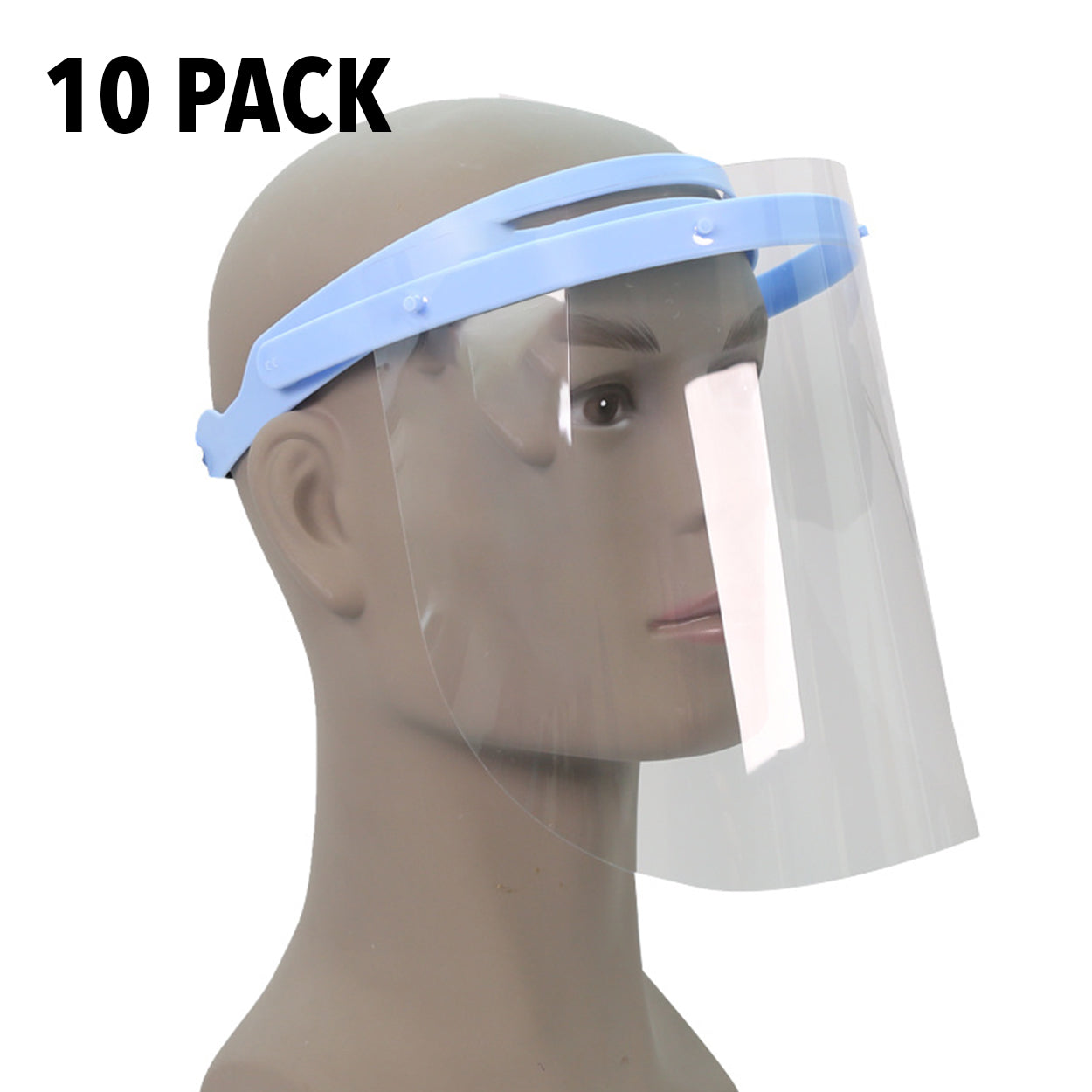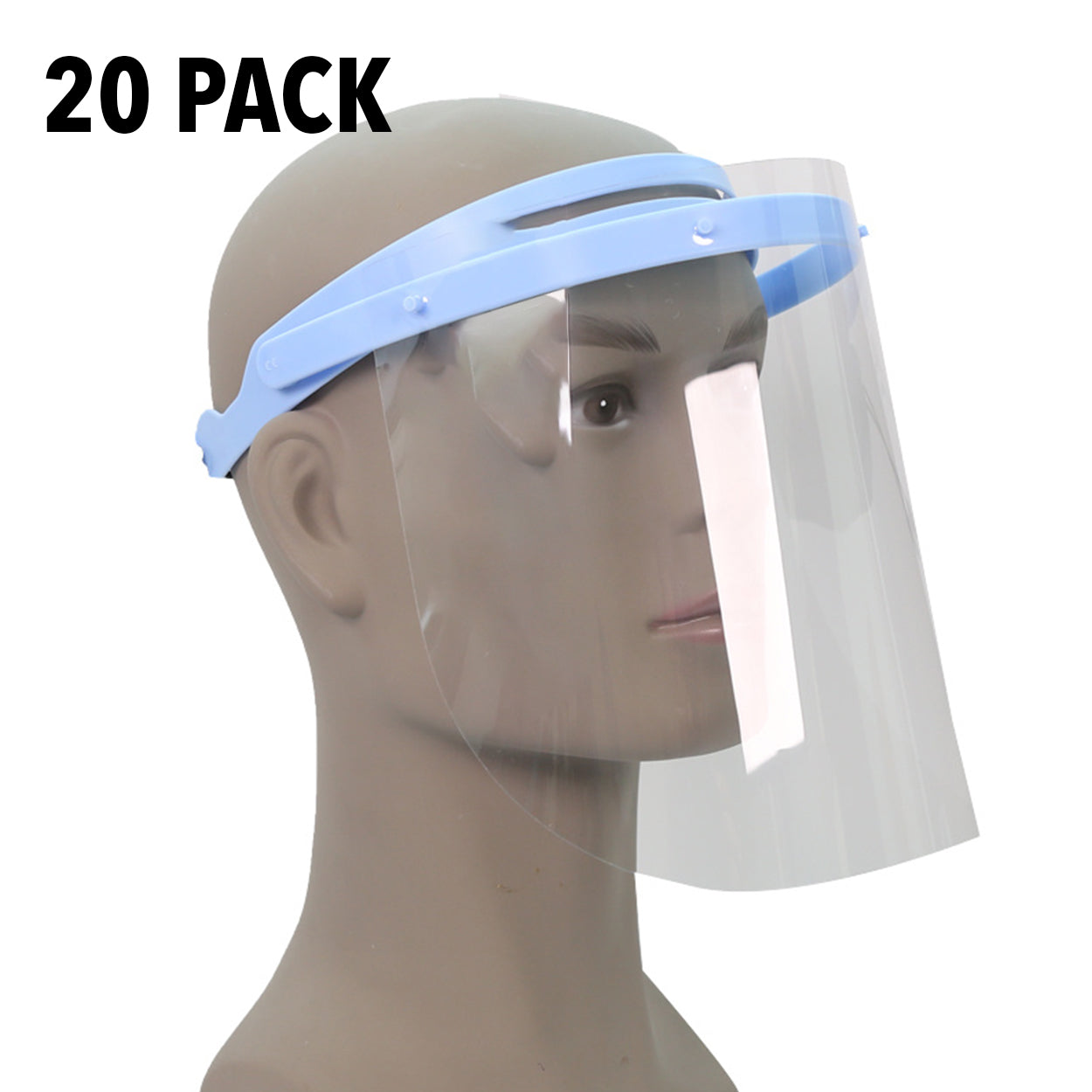 BEARProtect
Resuable Standard Face Visor - Blue
Face shield visors designed to protect the mouth, nose, eyes, and face from any contact or splash. Made of transparent recyclable and waterproof PET (Polyethylene Terephthalate) which effectively protects your whole face.

Extremely lightweight and can be used in many environments, such as laboratory work, woodworking, mowing, gardening, drilling, sanding, welding, shopping, travel, commuting, and much more.

Instructions for Use: Just remove the protective film from the face cover shield, clip on the headpiece, and adjust the elastic to suit your size. Both for adults and children. The strap allows you to adjust the tension of the visor to the needs of each moment.

Perfect for use at school, public transport, airport terminals, shopping malls, busy high streets, congested train stations, at the gym, swimming pools, restaurants, restrooms, libraries, and much more.

FREE SCREEN INCLUDED (1 head mount + 2 screens total) The product can be reused after it has been properly cleaned and disinfected. After use, dispose of the display in accordance with your local recycling and safety regulations.
https://youtu.be/1I4K9BNcz9s